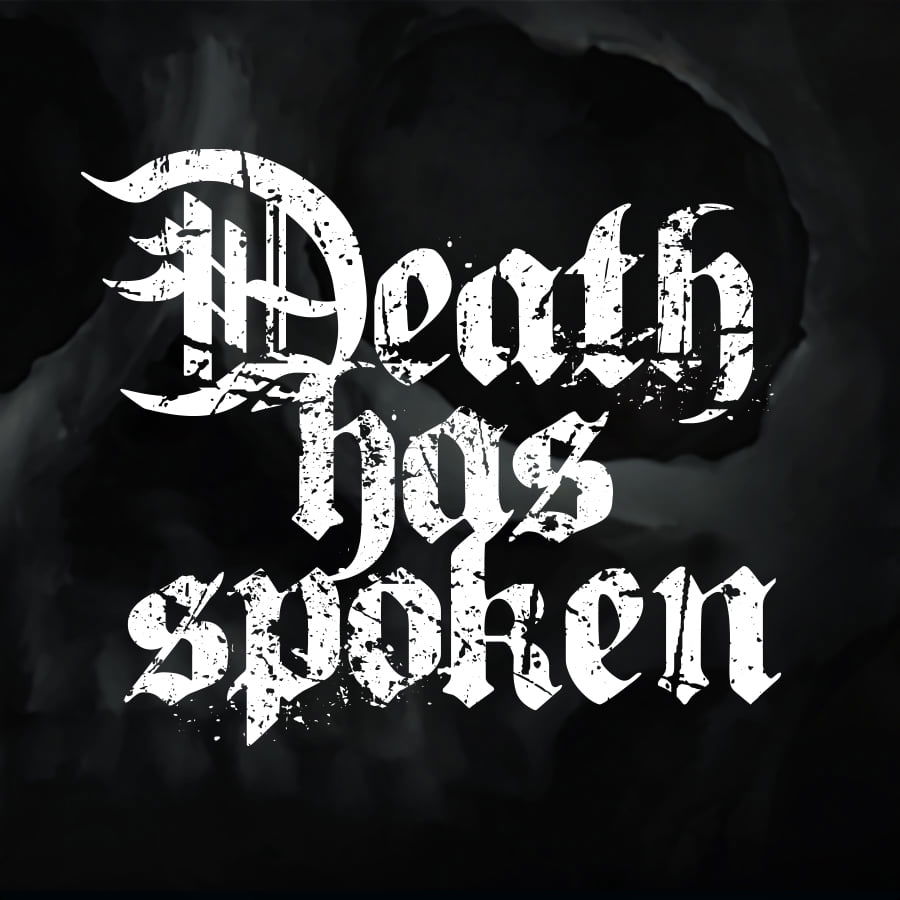 !!!DOOM/DEATH METAL FROM POLAND!!!
We had a conversation with Karol Pogorzelski (Vocals/Guitar). Enjoy!

Tell us a few things about DEATH HAS SPOKEN (Members, Starting Year etc).
Death Has Spoken is the musical project started in Poland atthe beginning of 2017. Inspired by doom metal themes with influences of black and death metal. After recording our debut album "Fade", we completed our line-up and became a full time band. In 2020 we recorded a single called "Downfall" and released it together with two other doom metal bands as a split EP entitled "Unyielding". After that we focused on our second longplay called "Call of the Abyss", finished and recorded half way through 2021. The members of Death Has Spoken are Karol Pogorzelski - vocals and rhythm guitar; Marcin Grygoruk - lead guitar; Maciej Chodynicki - bass; Mikołaj Kupczyński - drums.

You have recently released your album ''Call Of The Abyss''. What is the Feedback from your audience as well as from the Press?
Pretty well i think. It's only two weeks after released but i think that we didn't disappoint anyone and this album is step forward in our way.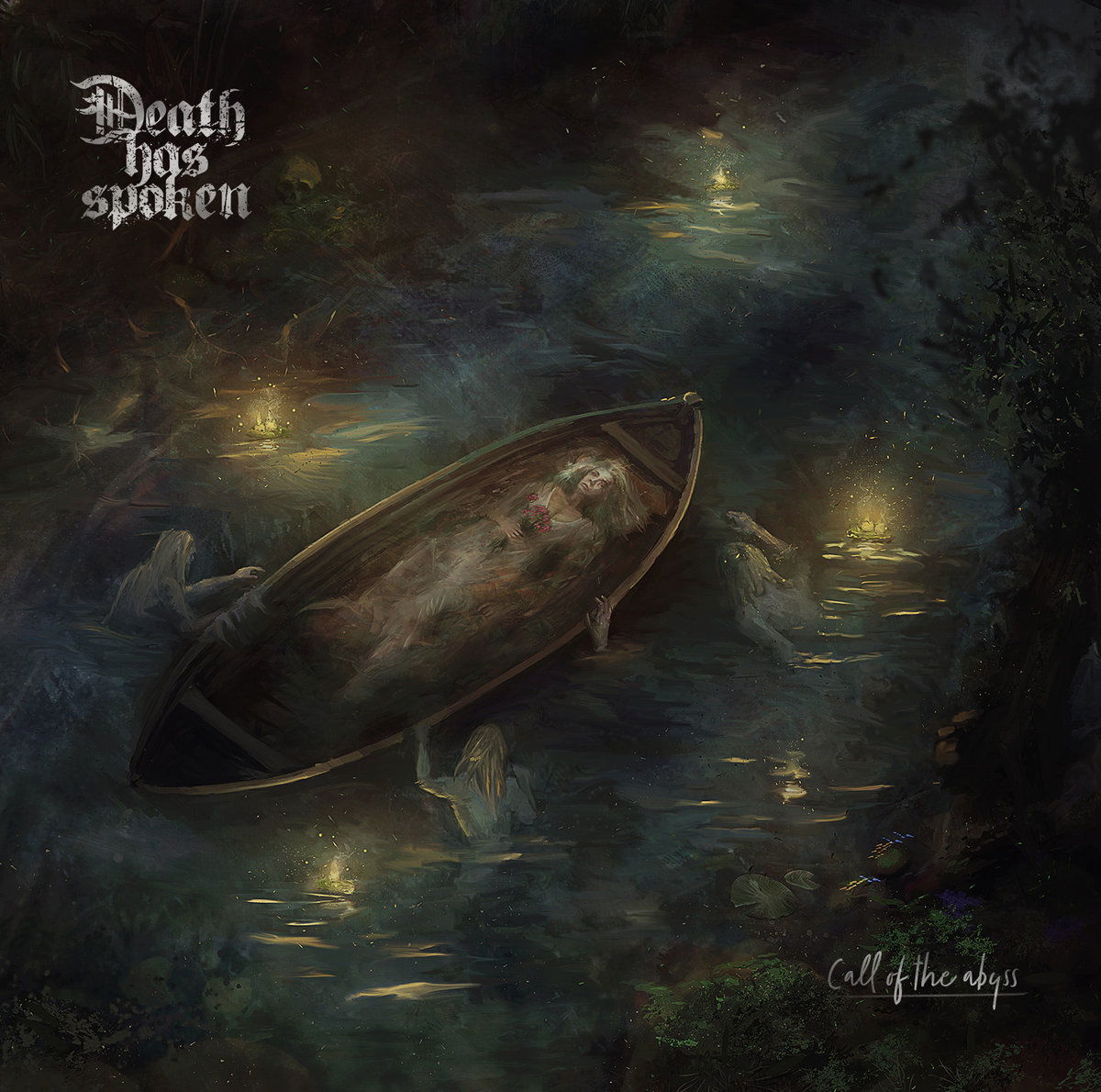 How did your cooperation with Ossuary Records occur? What do you prefer, Label or DIY and why?
We are very pleased with cooperation with Ossuary Records. They took a lot of hard work off our shoulders. And they are very good at what they do, so we know that this cooperation helps us a lot. Our first album was released by ourselves. And we don't want to do it again.

Do you prefer Vinyl, Tape, CD or Digital Format and why is that?
I collect CDs. When i was growing up, it was the main music data storage, and i have stayed with this. You know: It's hard to teach old dog new tricks 😉 I mean, vinyls and tapes are becoming more and more popular now, but i'm a person who listens to music when I do something, like work or drive a car. And for that, CDs and digital format are the best.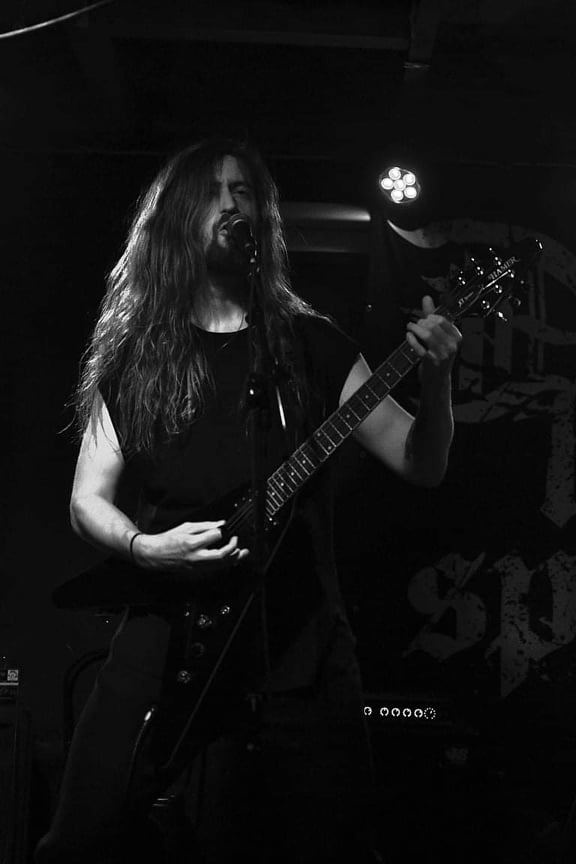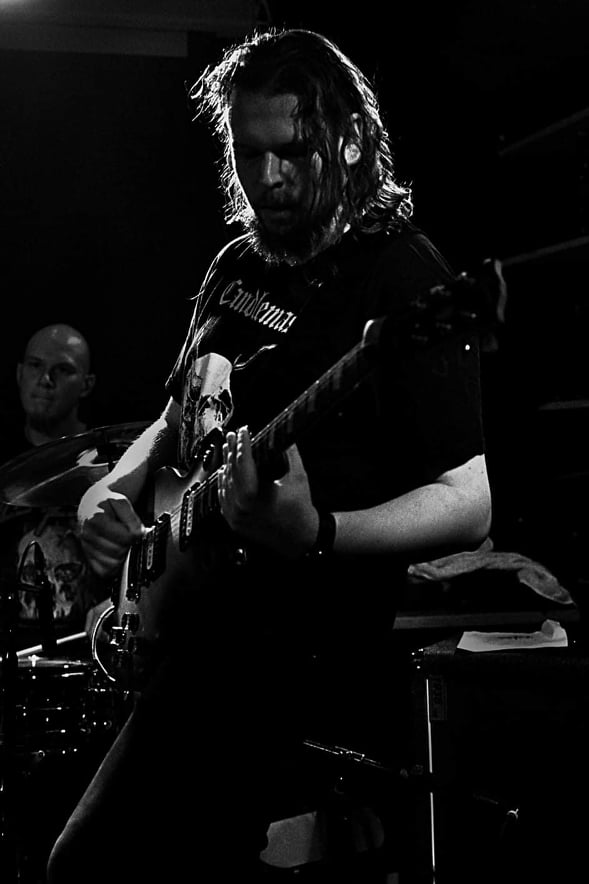 Your music style is Doom/Death Metal. Which are your main influences (Favourite Artists / Bands etc.)
Paradise Lost, Swallow the Sun, old Katatonia - i think there are three main bands of my inspirations of all the time. But if I must choose my number one doom metal album it will be definitely "Dead Words Speak" by Doom:VS. I also must mention artists like Agalloch, My Dying Bride, Moonspell...theres so many so lets stop right here 🙂
Which things, do you think, a Band should sacrifice in order to succeed? Have you ever sacrificed anything in your life for a better future of your Band?
Free weekends is the main thing that I miss the most. This is best time to organize rehearsals especially that we live in different cities. If you want to be on good relations with other members of your band you have to start thinking about the band, not about yourself. Hide your pride and needs to the pocket because most of the time it will be one of the last thing to think about.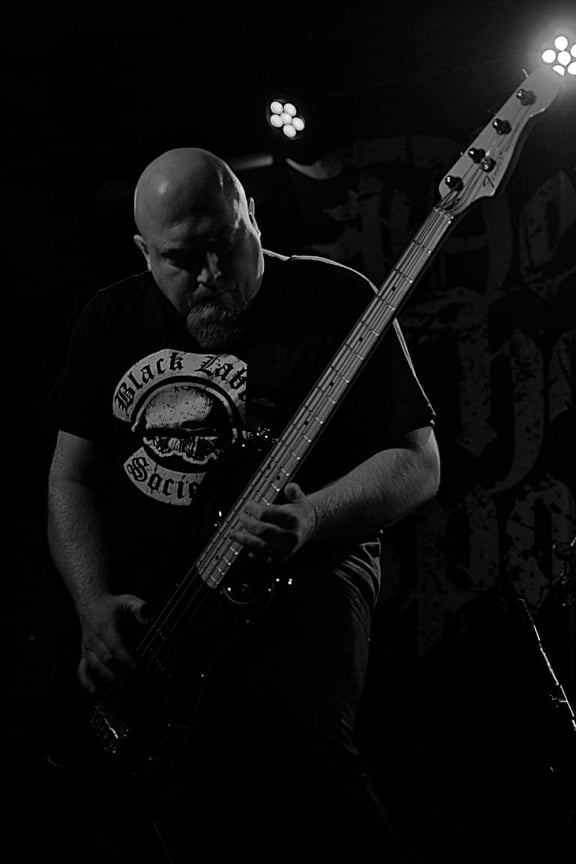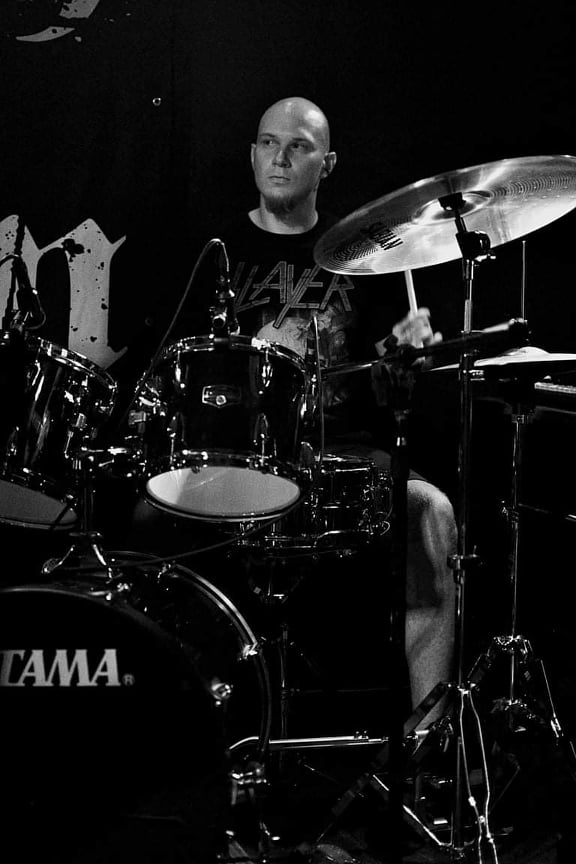 Describe your ideal live show as a performance Band. Have you already experienced that?
We've had many great shows. But i believe that the greatest performance is yet to come. The best feeling during the show is when in front of the stage you see a crowd of people wearing your band's T-shirts, knowing your songs. When you see that there are people to whom your work means something. This gives everything a deeper meaning.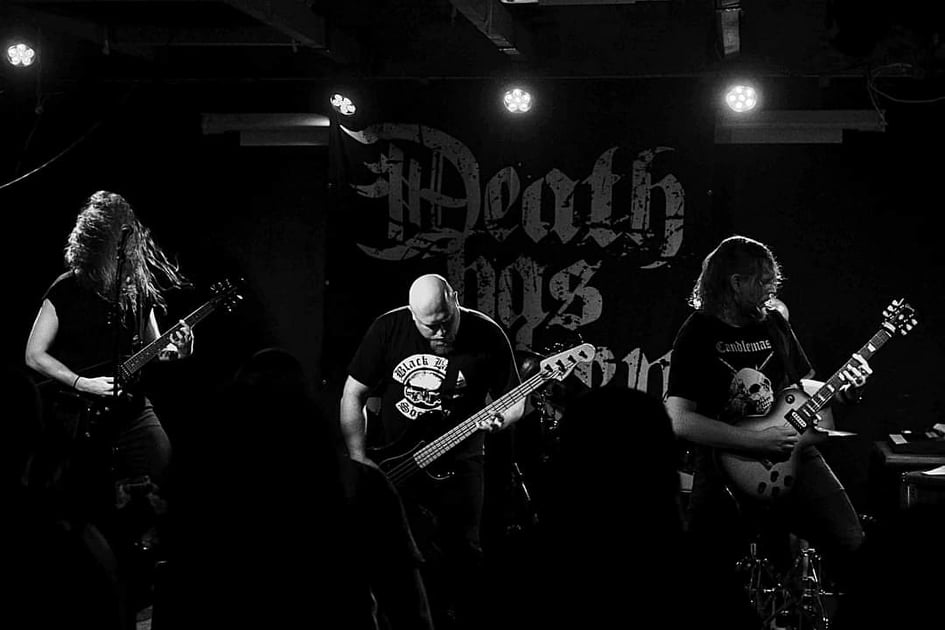 Which attributes, do you think, that a new Doom/Death Metal Band should have in order to gain identity and be unique?
Be yourself. Try to find your own way in this genre and don't think how much unique it its. Even if you will play like hundreds of other bands, but if you will truly enjoy it and you will put your heart on this, people will appreciate it.

Do you believe that Digital Platforms help the new Doom/Death Metal Bands? Which, do you think, is the ideal way for a Band to promote its work?
I think so. I remember how hard it was to find new bands without Digital Platforms. But, on the other hand, right now there is a tons of that and it difficult to pay attention for everything. So, in my opinion, the best deal is to play shows and give people easy access to your works.

Tell us a few things about the New Underground Metal Scene in Poland (Bands, Fanzines, Webzines, Metal Clubs etc.)
There's a lot of great bands, magazines and people with metal music in their hearts. I think that in the past bands have more chances to presents themselves on the stage. Especially young bands. More clubs was open minded for metal music. It was easier to organized your own gig and also there was more 'talent shows' for beginners. Right now i see a lot of great local bands on facebook or bandcamp but it's really hard to see them live. Don't get me wrong., there are still clubs with tons of metal gigs but not so many like in the past. Well, if you don't know what it is about, it's about money i guess.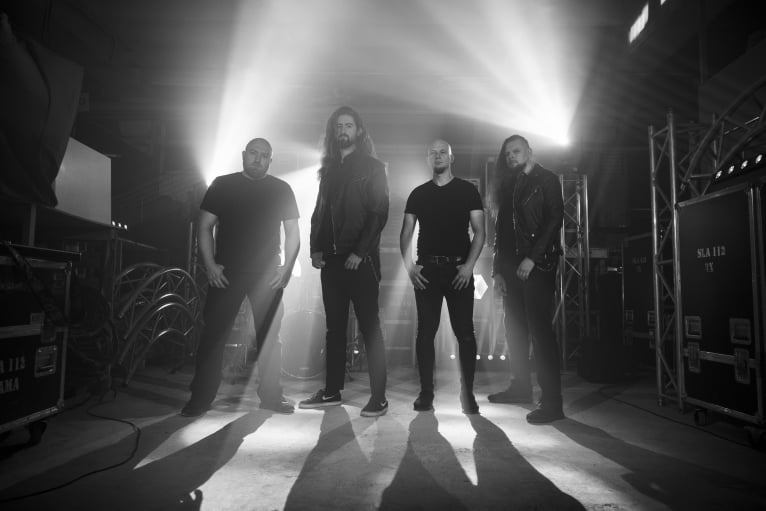 Do you know anything about the Hellenic Metal Scene?
It's hard not to hear Rotting Christ or Septicflesh if you listen to metal. But my favourite metal band from Greece is On Thorns I Lay. Love they latest album "Threnos". I also really like 1000mods and Villagers of Ioannina City. I know it's more stoner and rock genre but still great bands from Hellenic Scene.

What are your future plans?
We are going through a difficult time of the pandemic but we hope that we will have a chance to present new material on stage much more times than in past years. We have new ideas for songs so also we thinking about another album in nearest future.

Thank you very much for your time & Keep up the good work! The closure is yours.
Thank you very much. Cheers for all FILTHY DOGS OF METAL Webzine team and all your readers. Thanks for your support. Keep on mind to check our Facebook profile for new information about our newest album. Keep on rocking!
By Steve the Filthy Dog.
DEATH HAS SPOKEN CONTACT:
https://deathhasspoken.bandcamp.com/
https://www.facebook.com/deathhasspoken/
https://www.instagram.com/deathhasspoken/?hl=pl
https://open.spotify.com/artist/3i6Su11UGj2B6dPcDRZxNv