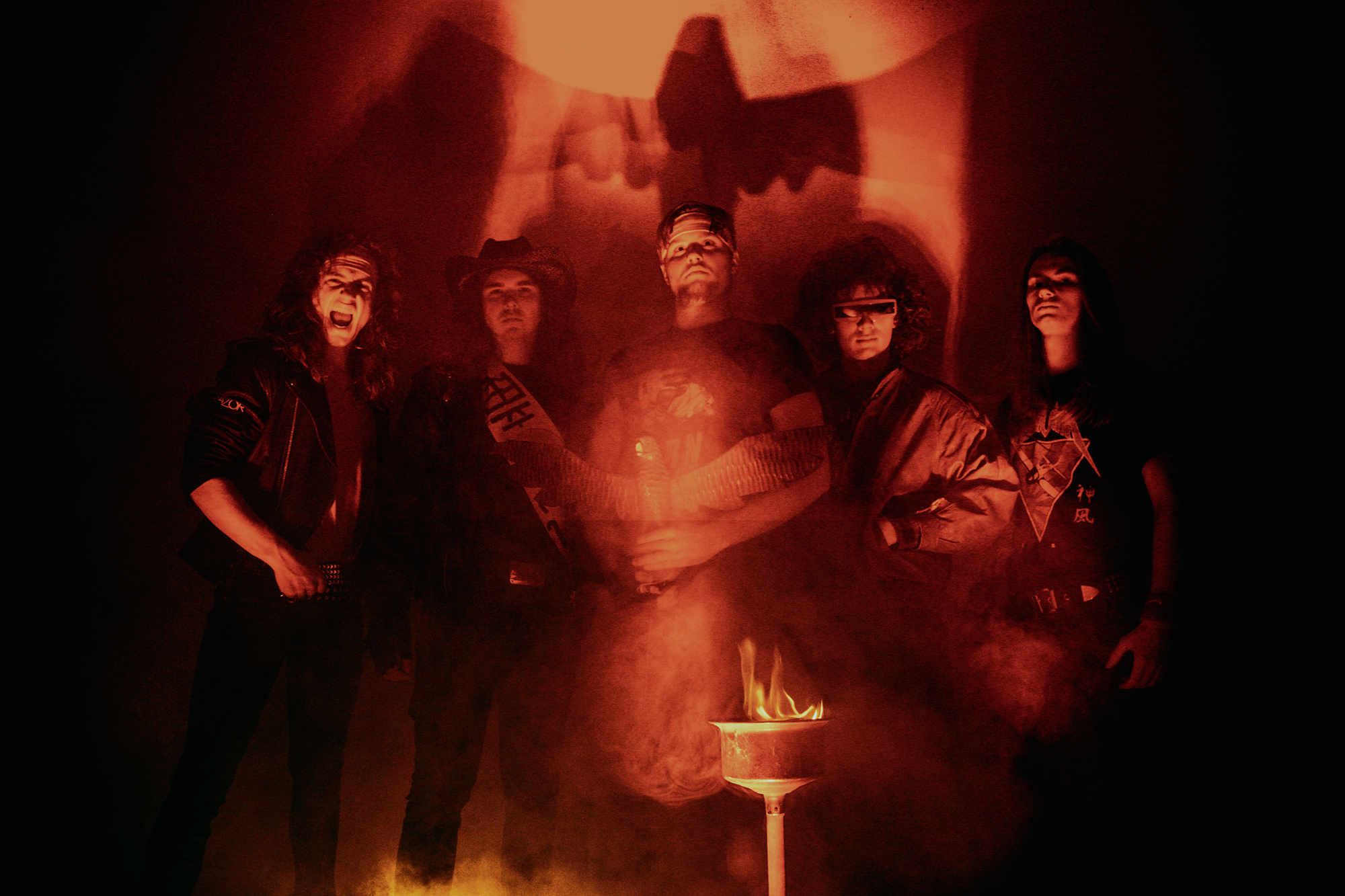 !!!HEAVY METAL FROM POLAND!!!
We had a conversation with PETE SLAMMER (Drums). Enjoy!
Welcome to the FILTHY DOGS OF METAL Webzine.
1. Tell us a few things about AQUILLA (Members, Starting Year etc).
Hello there! As for now, Aquilla consists of: Blash Raven on vocals, Kris Invader on lead guitar, Chris Scanner on rhythm guitar, Hippie Banzai on bass guitar and Pete Slammer on drums.
It's actually quite hard to talk about genuine beginnings of the band, mainly because of changes in line-up and approach of members. There are at least 2 "origin stories" of Aquilla. The first is the one claiming that it all started in late 2015, when my (and other former Aquilla's members) previous band split up. We used to play thrash metal, but it started to bore us and generally speaking, polish thrash scene was in pretty bad shape. At that time, we also discovered brave new world of NWOBHM and NWOTHM and immediately fell in love with those. Virtue, Skull Fist, Tokyo Blade, Enforcer, Parasite and Sparta are only the peak of the iceberg that we stumbled upon, and which we loved to the bone. Because we were great friends, we didn't want to split up entirely, so we simply changed our musical style from thrash to heavy metal and did complete rebranding. The second and more accurate in my opinion, is that Aquilla started during summer 2016. At that time Blash Raven joined the band filling it with his voice, and we actually stopped wandering in darkness music-wise. From that point we knew precisely what we want to achieve, and how we want to do it.
2. You have recently released your EP ''Saviors Of The Universe''. What is the Feedback from your audience as well as from the Press?
''Saviors Of The Universe" was from the beginning planned as a rather small release. After all it has only: intro, one "full" song and two demos. Because of that we didn't go out with big marketing actions or talking to media in large scale. That's why all the feedback we received blew our minds. Only on Facebook our lyrics video made about 10 000 views in just 2 days! It was something totally unexpected for us. We received overwhelmingly positive opinions from people from all around the world. It is an amazing feeling to see that people from so faraway places enjoy the music you make. We are so grateful for that! Due to "SOTU" being single, we haven't yet made physical CDs of it, so we didn't have promos for press. That is why there aren't many reviews or spotlights in media.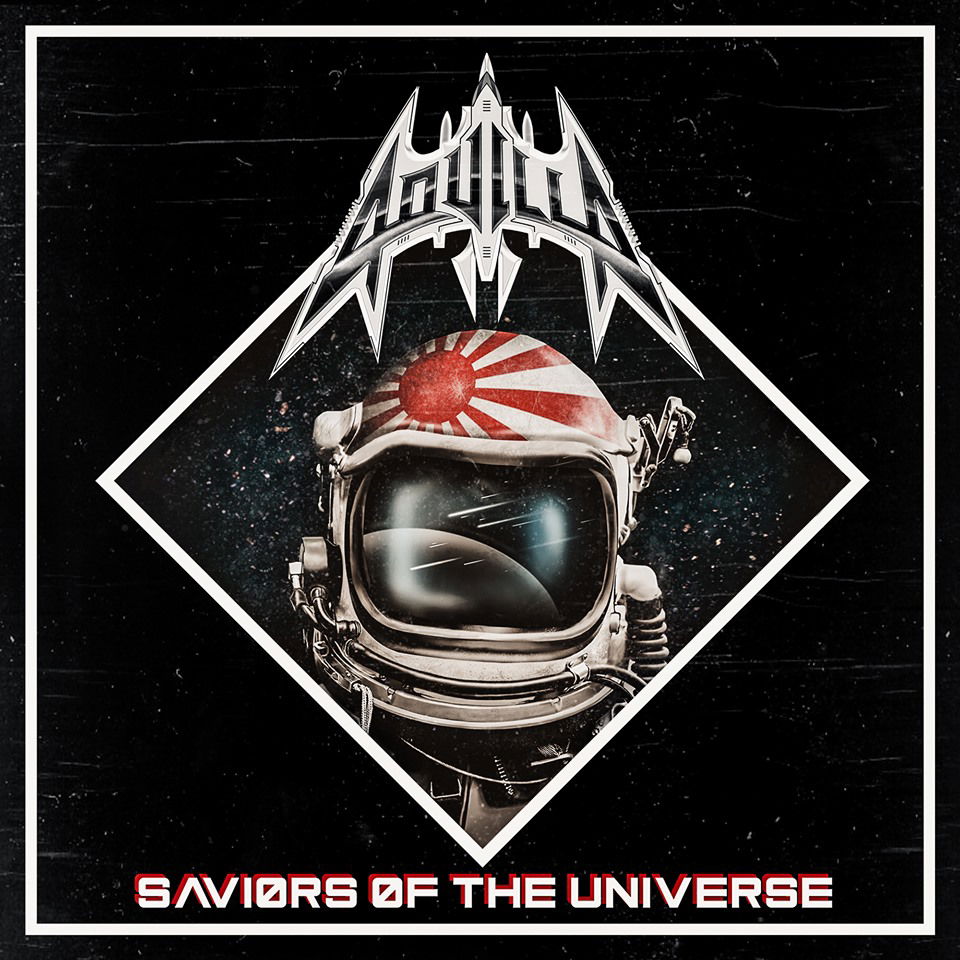 3. Which are your main influences (Favourite Artists / Bands etc.)
As banal as it would sound, Aquilla is influenced by all the music that we listen to. Generally speaking, we love Scanner, Tokyo Blade, Riot, Holy Grail, Parasite, Glacier, White Wizzard and many, many, many more! It gets way more interesting when you decide to analyze every band member separately. I listen to a lot of genres from pop and synthwave through heavy metal and prog rock to technical death metal and brutal deathcore. The only music that I just can't get into is black metal and rap. If I'd have to share my own biggest inspirations that I give to Aquilla I'd go with: Steelwing, Skull Fist, Shadow of Intent and Judas Priest.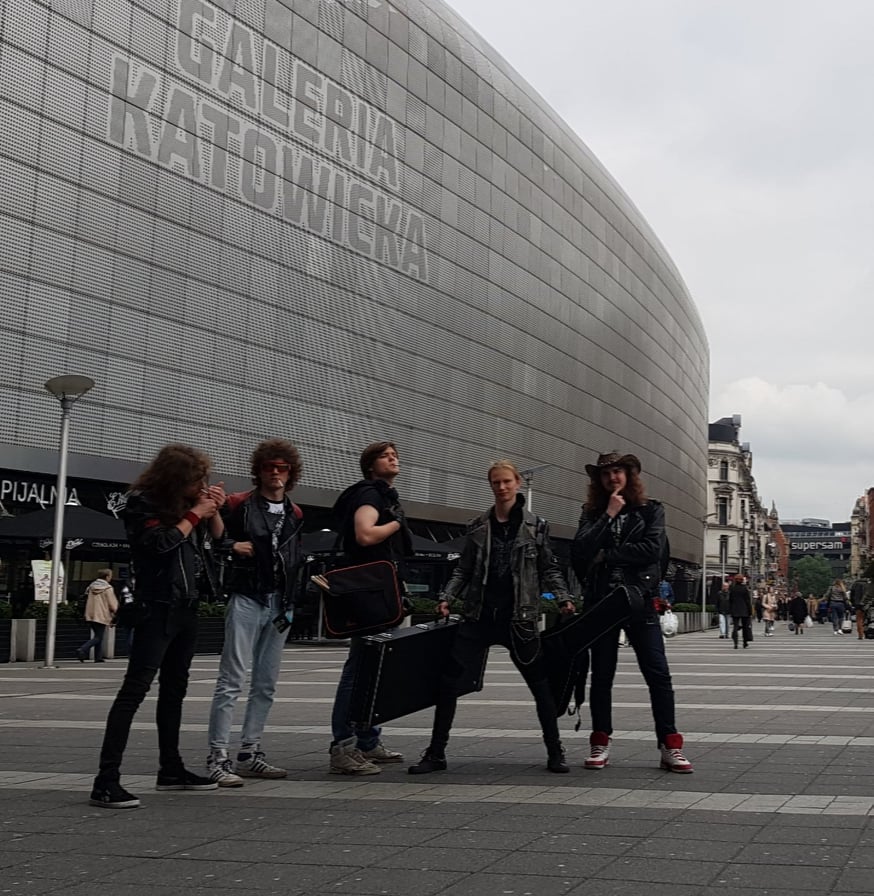 4. Do you prefer Vinyl, Tape, CD or Digital Format and why is that?
My bandmates would probably kill me for saying that, but I prefer digital format. I mainly listen to music from Spotify. It just suits my lifestyle and is comfortable. If one day, I would decide to start my own collection of physical music, I would probably go with tapes. They look cool. Chris and Hippie are great enthusiasts of all means of physical editions, so they have literally mountains of Vinyls, tapes and CDs.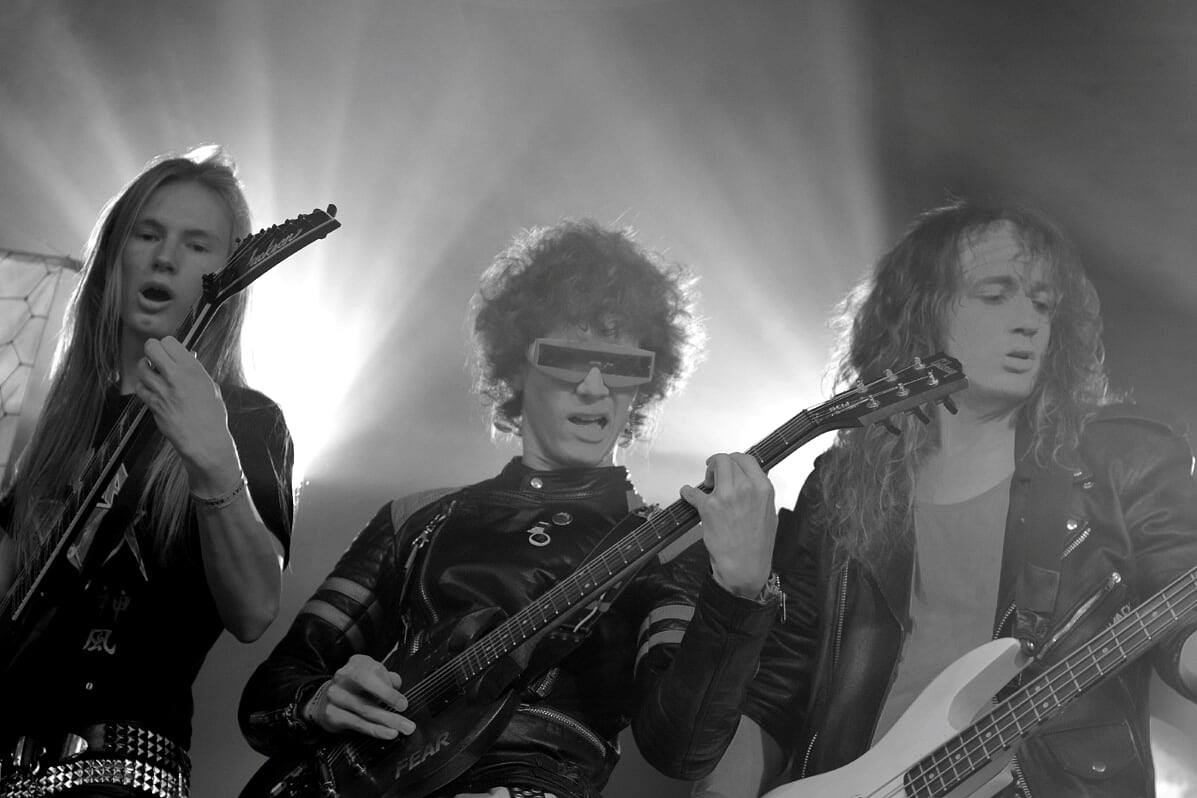 5. You released your New EP & Your 1st CD ''The Day We Left Earth'' on your own. How many copies were pressed? Why didn't you search for a Record Label?
"The day" was pressed in 500 copies. "Saviors Of The Universe" hasn't yet received CD issue. We have only released limited edition tapes in cooperation with our great friend Gustav from Jawbreaker Records. We were, and we still are looking for a label, but finding a good one, which doesn't want all of the rights to your music is tough. On the other hand, we managed to sell all the "The Day" copies on our own, so it was not a bad decision.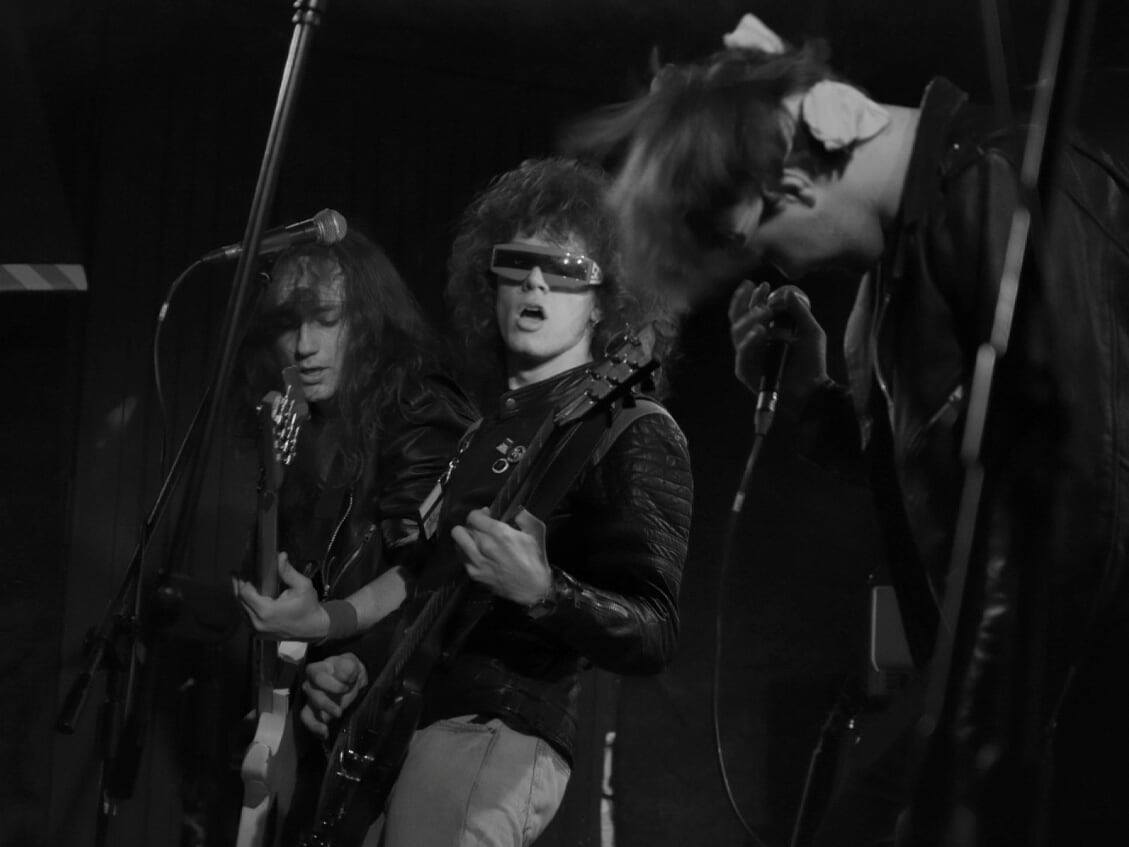 6. Label or DIY and why?
Hard question. We haven't yet worked with big labels. If they are as cool as Jawbreaker, I'd go with label. If not - DIY. When you organize and do everything by yourself you make the most money out of it, and you have full control over your music.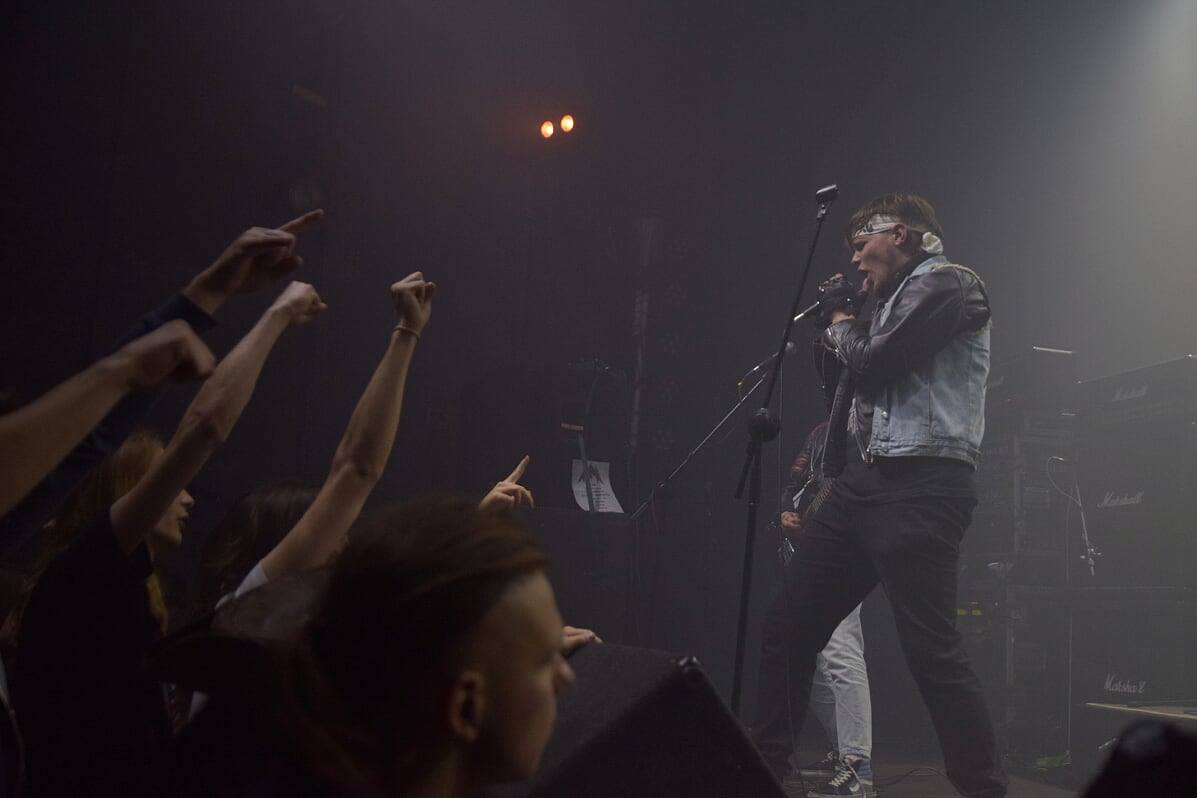 7. Describe your ideal live show as a performance Band. Have you already experienced that?
The ideal live show for us would be the one, on which we are all well rested, we can hear what we are playing precisely, we do have all of our personal stuff and instruments and the crowd is big and vivid. There are just so many things that can eventually go bad, that I don't think we already experienced that. Actually, I think that we won't ever get to play "ideal" show. It's the thing that is both extremely frustrating and motivating. We always put our whole hearts into playing live, and we played a lot of gigs, if not most of them, that we enjoyed and found worth spending our time. The feeling of constant possibility to improve as a band is what drives us to do what we do.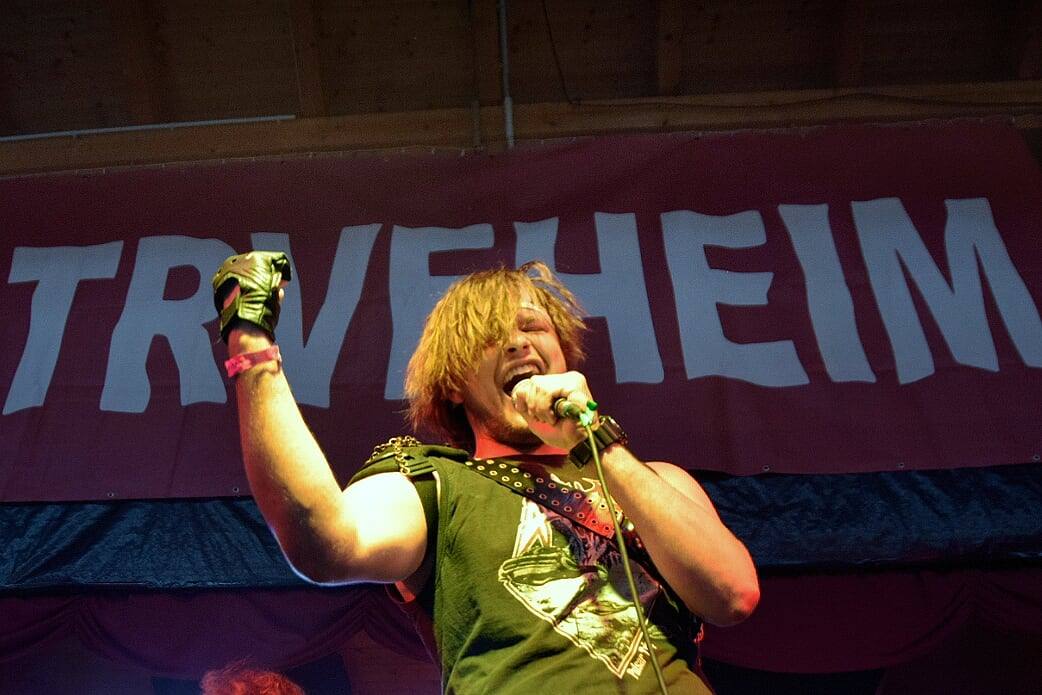 8. You are from Poland. Please tell us a few words about those Great Polish Heavy Metal Bands: KAT / TURBO / OPEN FIRE / STOS
To be absolutely honest, I didn't grow up with them just like many polish metal maniacs. Because of that, they are not my personal favorites. Nevertheless, I get why a lot of people here give them so much cult. Those are really decent bands, who were kind of ahead of their time. Poland wasn't good place to play heavier music, especially in the 80s. When heavy metal was on the top of music charts across the world, Poland was under communist occupation completely cut off from West. From the bands you mentioned, my personal favorite is Turbo, "Kawaleria Szatana" album to be strict. It actually is, contrary to my previous statement, one of the best metal albums ever made, and the fact that it was made under Soviet occupation, makes it even spicier. If you don't know it, I totally recommend you to give it a listen!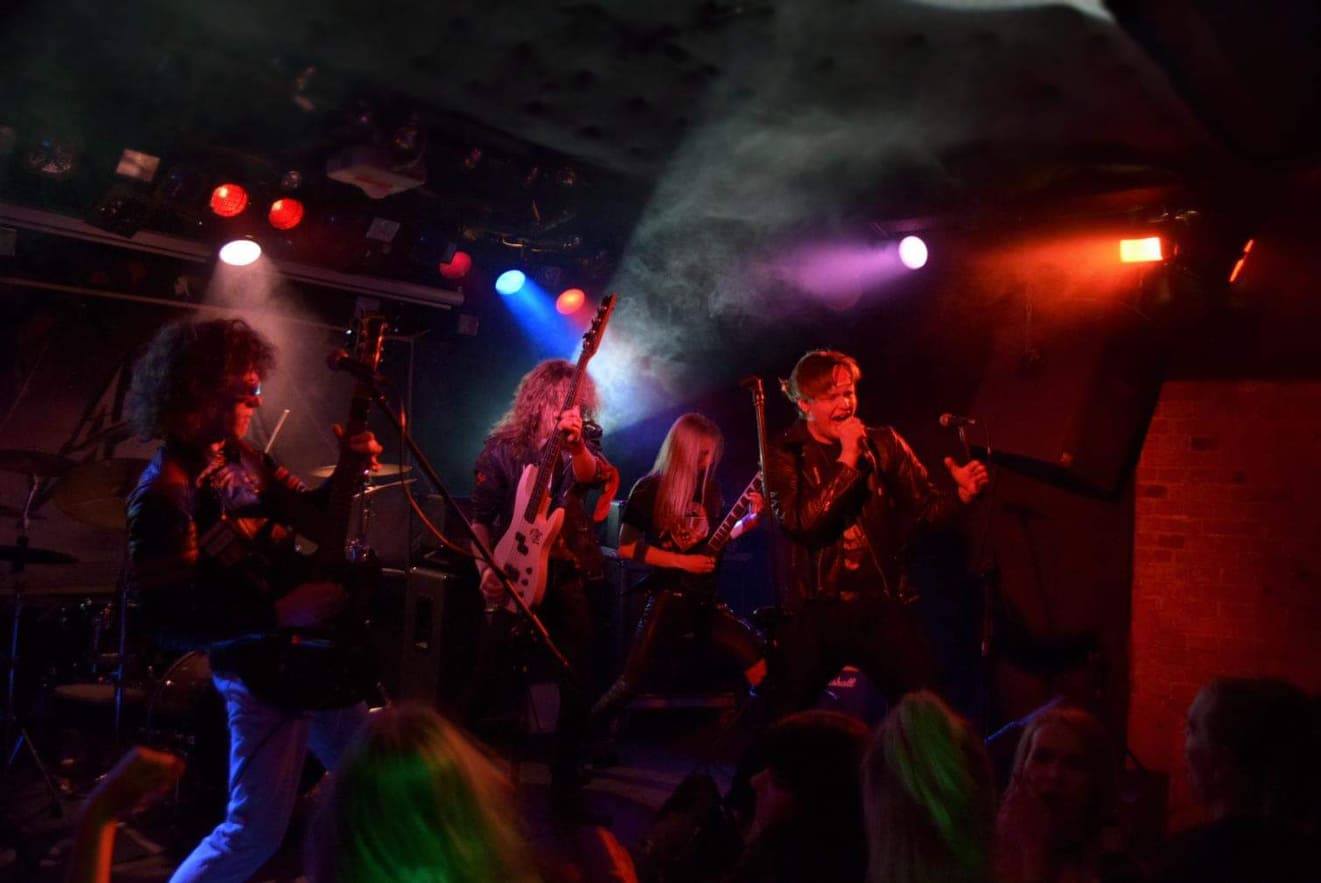 9. Tell us a few things about the New Underground Heavy Metal scene in Poland. (Bands, Fanzines, Webzines, Metal Clubs etc.)
Sadly, underground heavy metal scene in Poland is really small. There are some great bands like: Roadhog, Axe Crazy, Night Lord, Hellhaim, Ravenger, Savager and Shadow Warrior but that should be about it. A lot of new bands exist for about a year, and then they split up, often in big internet dramas. I guess it is because Poland started its westernization in early 90s, and old school metal spirit in people isn't as strong as in West. When it comes to webzines in general, the situation is even more dramatic. There is few of them like Heavy Metal Pages or Heavyrock, but generally speaking – there are almost none. In whole Poland there is one festival focused on underground heavy metal, and that is Helicon Festival, which by the way, got suspended due to lack of interest after second edition.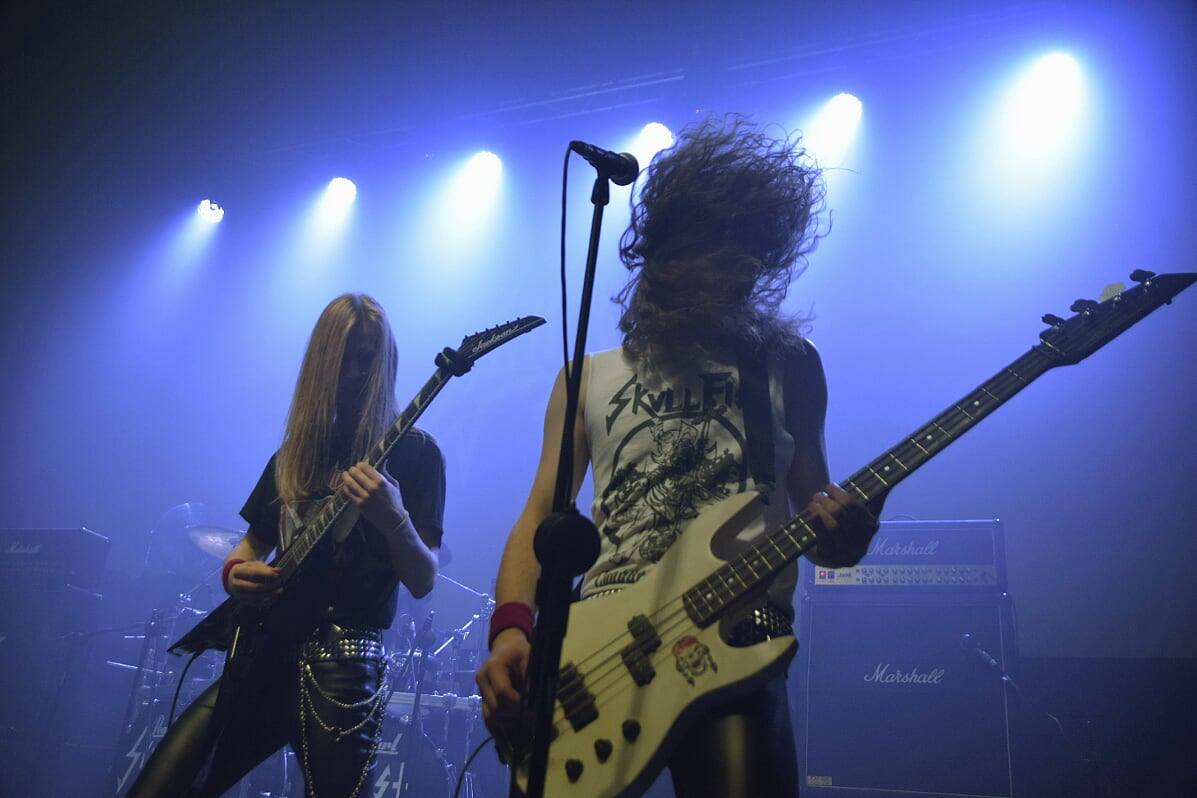 10. Do you believe that Bandcamp and other Digital Platforms help the new Heavy Metal Bands? Which, do you think, is the ideal way for a Band to promote its work?
Yes, they help a lot. We often underappreciate possibilities given to us by modern technology, but digital platforms are, in my opinion, by far the best option to promote your work. They give your music opportunity to be heard in places, and by people who you would never think would hear it. A lot of people found Aquilla by random going through Spotify or YouTube. Besides that, digital platforms allow small bands to run their merch and send stuff all across the world, which gives them funds to keep on rocking. I think, nowadays the key to promote music is simply being present on every possible social and digital platform, and reaching out to people there.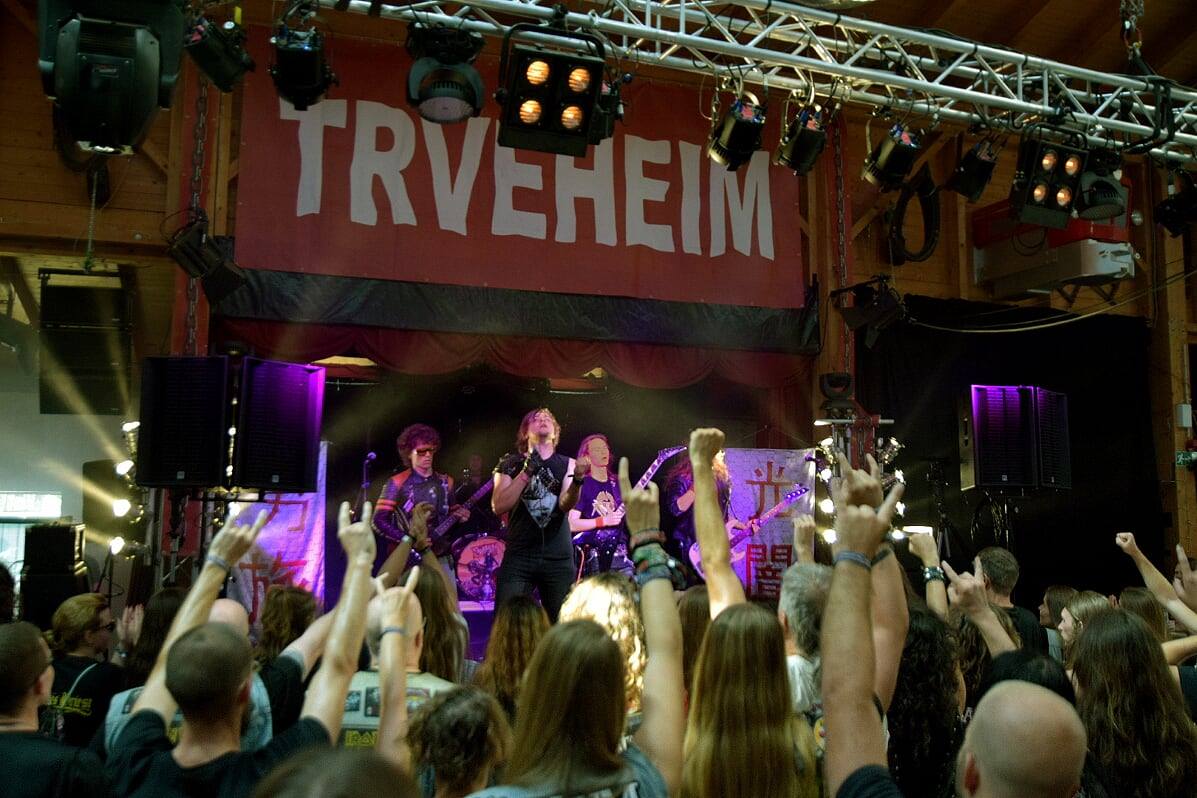 11. Which attributes, do you think, that a new Heavy Metal Band should have in order to gain identity and be unique?
I believe that consistent image and theme of band is by far the most important. For me it makes band kind of unique and memorable, like Visigoth with fantasy themes. There are far too many bands without catchy concept behind them. Just playing music that seems familiar to metalheads is, in my opinion, far too less to gain attention of bigger crowds.
12. Do you know anything about the Hellenic Heavy Metal Scene?
I've got to be honest, that I had to google it. I didn't realize all those Greek bands have their general name. When I was checking it though, I noticed some familiar names like Sacral Rage or Suicidal Angels. I saw the first one at this year's Trveheim Festival, and they completely blew my mind. I wasn't expecting that you can mix Vektor with traditional heavy metal and get something this good. Thanks for enlightening me about something new for me! I will definitely check out more of Hellenic Heavy Metal.
13. What are your Future plans?
At the moment we are having short cool down period after this summer's rush. We played quite a lot of gigs and spend heaps of time composing stuff for our new album. Once we've recharged our batteries we are going to hit up studio, and record a full-fledged "The Day We Left Earth" successor. I can't say much more at the moment, but it's going to be huge, so stay tuned!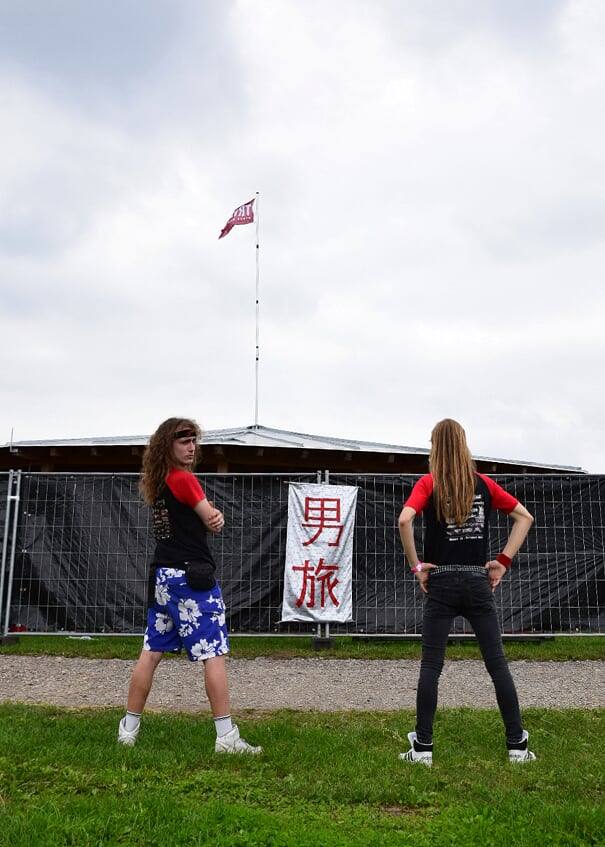 14. Thank you very much for your time & Keep up the good work! The closure is yours.
Thank you very much as well! It was pleasure to answer your questions. Keep on reaching to small bands, and stay heavy!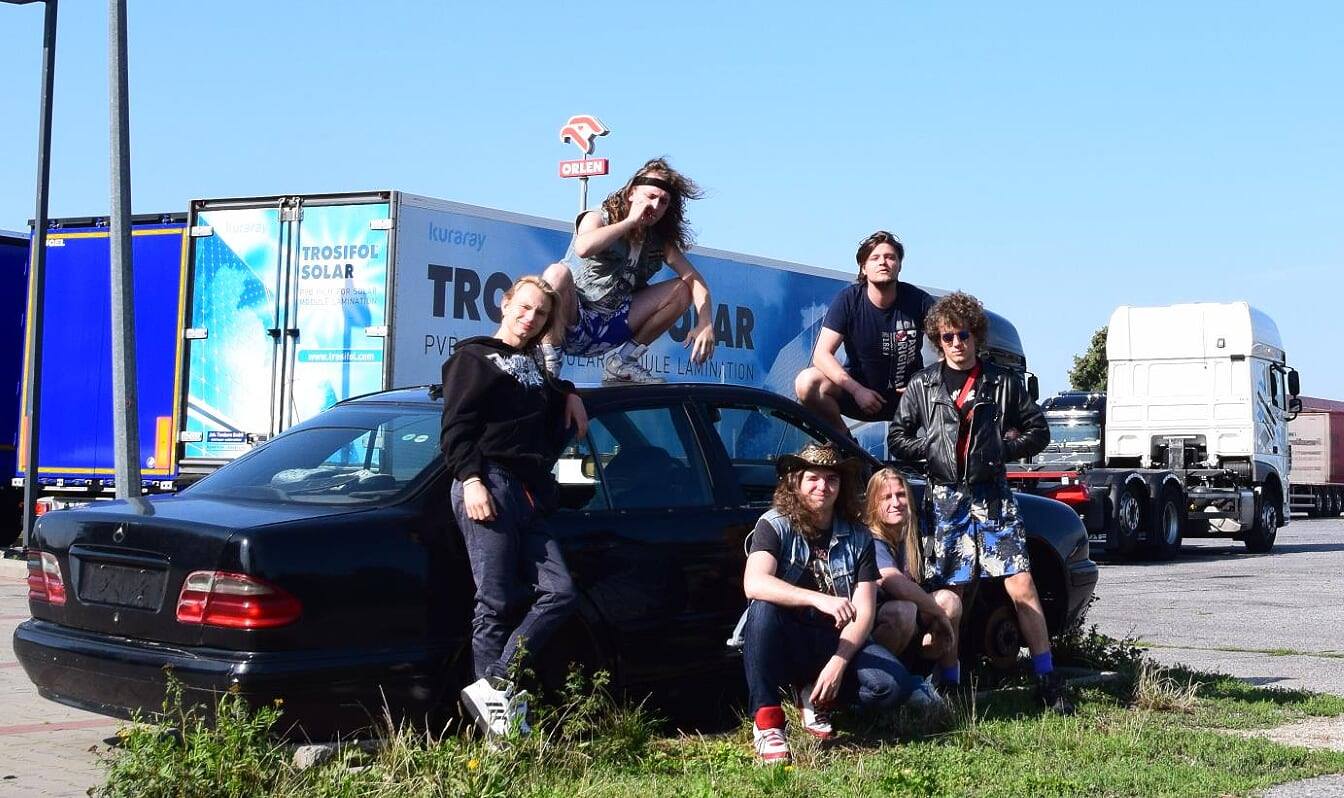 By Steve the Filthy Dog.
Photos by: Ixon Pics
AQUILLA CONTACT:
https://www.facebook.com/AquillaHeavyMetal/