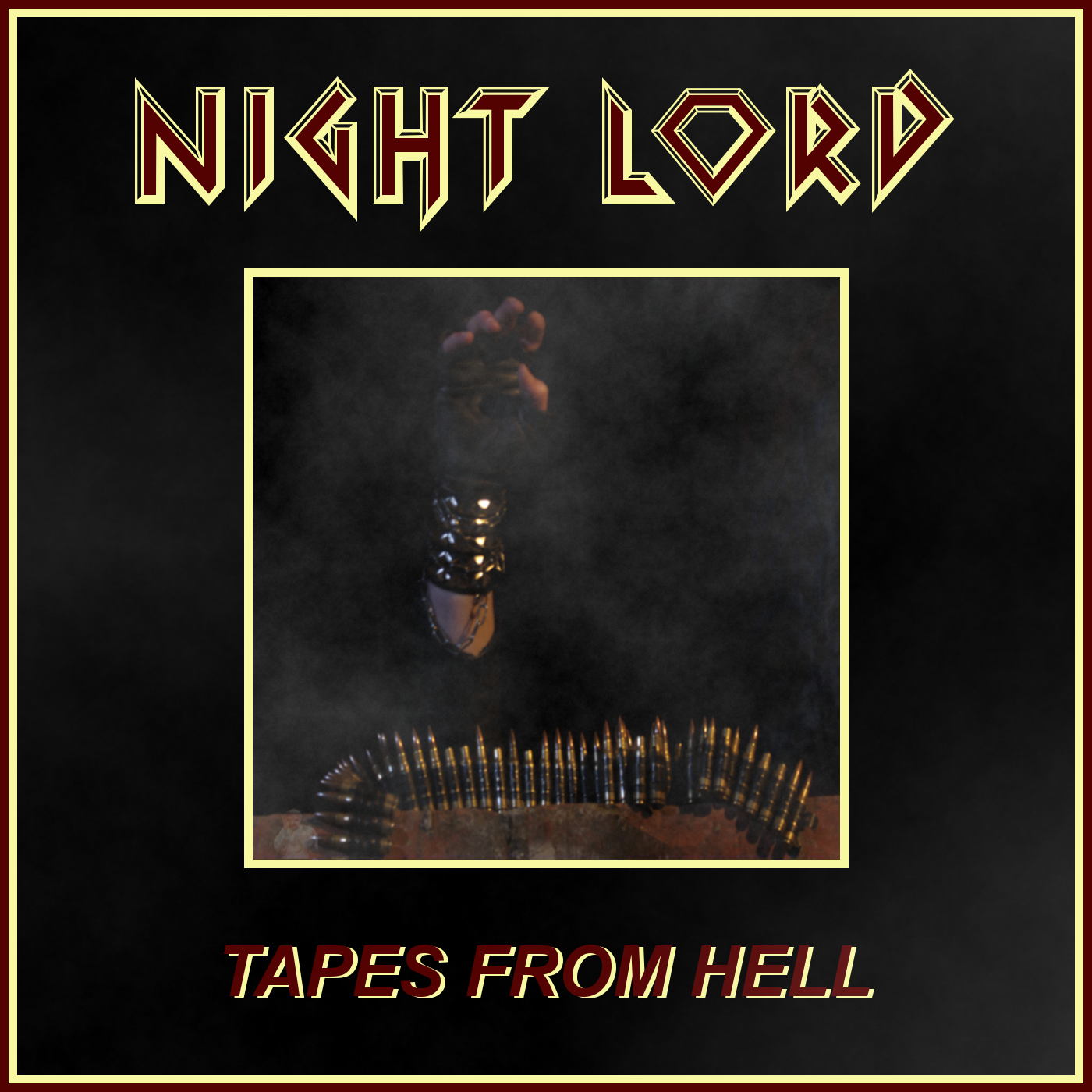 !!!POLISH HEAVY METAL!!!
The New Blood of Polish Heavy Metal is here and the name is NIGHT LORD.
We had a conversation with Artur Baranowski (Vocals).
Enjoy!
Welcome to the FILTHY DOGS OF METAL Webzine.

1. Tell us a few things about NIGHT LORD (Members, Starting Year etc).
Hi! Our band's called Night Lord and it consists of me (Artur Baranowski) on vocals, Szymon Plewa on lead guitar, Filip Wieliński on rhythm guitar, Kamil Ziółkowski on bass and Michał Stefański on drums. Night Lord was born in 2017 when I and Szymon wrote the first song "Death Doesn't Wait" on guitars. We started only with guitars, a bit later we welcomed on board our old friend - Michał Stefański as a drummer. We were writing other songs through the next months until the beginning of 2018 when we decided to record our first demo. We chose a DIY option and just bought microphones, borrowed a mixer and went to Filip's home to record it. At that time him and Kamil weren't in the band yet, but we were friends. It was a crazy week! After recording sessions we started mixing, processing and other stuff that we've never done before. Without any experience we made it - our first Demo was complete. After a short time we decided to let Filip and Kamil join us. It was a great decision because I could focus on the vocals and the bass sounds great in Kamil's hands. Since then we play together and we are the best of friends!
2. You have recently released your single ''Tapes From Hell''. What is the Feedback from your audience as well as from the Press?
We are surprised by the feedback. A lot of people from around the world heard about Night Lord. Our audience is growing and it fills us with inspiration and determination for more. NWOTHM Full Albums (cheers bro!) put our single on their channel on YouTube, it helped a lot with feedback. On the other side "Tapes From Hell" was our first time in real studio with professional sound engineer. People appreciate and hear the progress of our sound. We achieved what we wanted. And as to press - you are the first to contact us! It's an honor!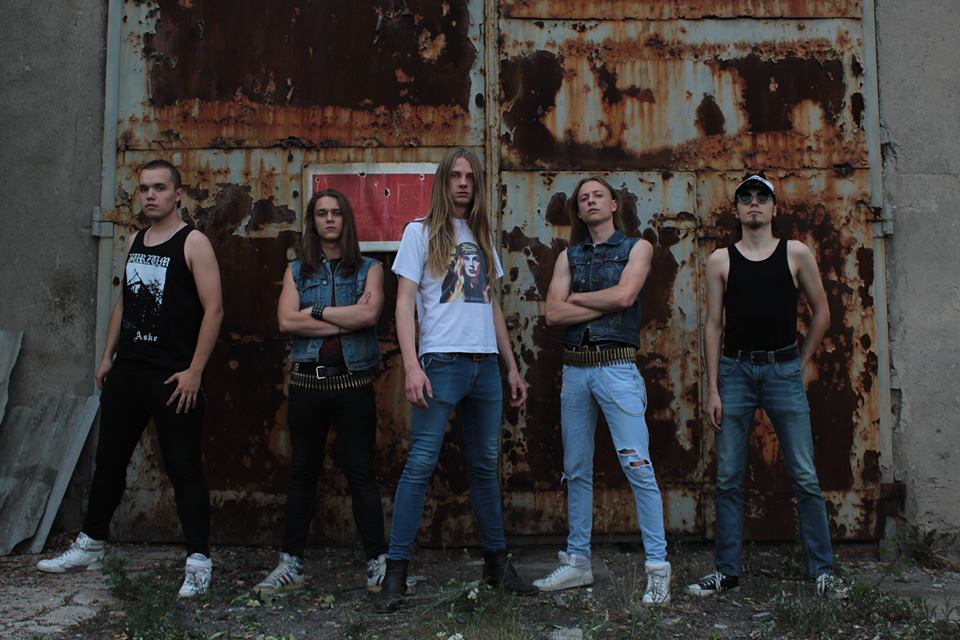 3. Which are your main influences (Favourite Artists / Bands etc.)
Everyone from our band is inspired by something else but all inspirations are fairly vintage. In general Judas Priest, early Megadeth, Exciter I guess. But the audience hear very different inspirations that we've never expected. It's so nice that people feel old-school vibes in our music.

4. Do you prefer Vinyl, Tape, CD or Digital Format and why is that?
Each of these formats has advantages and disadvantages. Many of us use streaming every day because unfortunately we live too fast. In my case it is a necessity - I'm addicted to music and I can't go out with stereo system on my back! Personally I collect every format. I appreciate vinyls for their sound and great cover arts, CD's for compactness and readability but I like cassettes the most for the old-school feeling, very unique sound and magic from speakers.

5. You released your New single & Your Demo on your own.How many copies were pressed? Why didn't you search for a Record Label?
Demo was released on CDs in 100 copies, we also made several tapes with our newest single. We recorded Demo in Filip's living room as you know and it was too amateurish for any label. We wanted to make it on our own to get some experience in music distribution. Tapes From Hell were recorded in a proper studio to see what's the difference and put on the internet for sake of our band's promotion.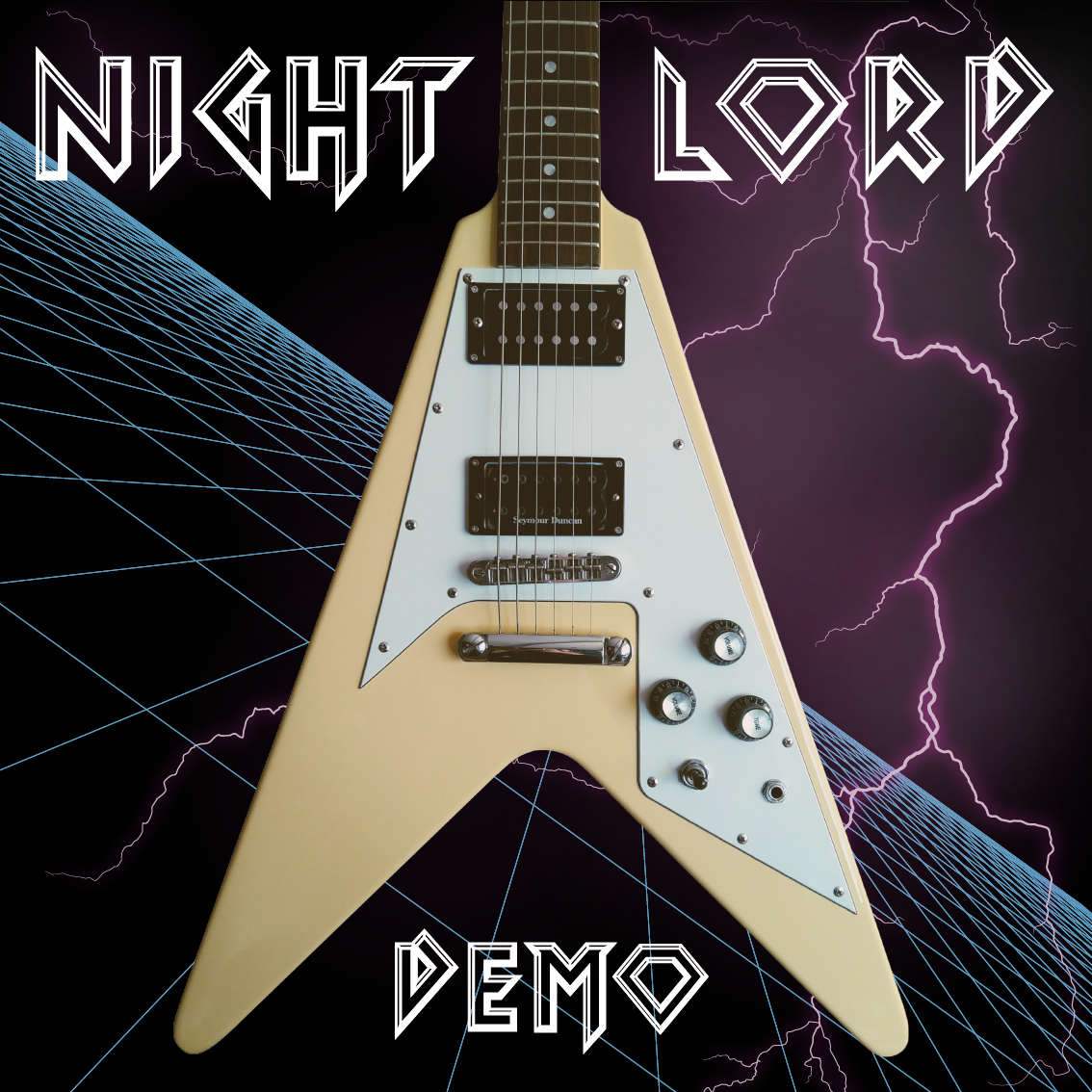 6. Label or DIY and why?
I cannot fully give an answer because I have never worked with any label yet, but I'd say a label is a better way to succeed. When I look back to when we worked on Demo it was long and hard work just to get only the CDs, without any promotion.

7. Describe your ideal live show as a performance Band. Have you already experienced that?
Ideal things don't exist! The most important thing to play a good show is power from the audience, if they have a great time we know that we did it very well. Of course we need to remember about technical background. At many gigs we had to fight with different problems. I think that we will never experience an ideal show because we try to make every show better than the last one and we will never stop doing that.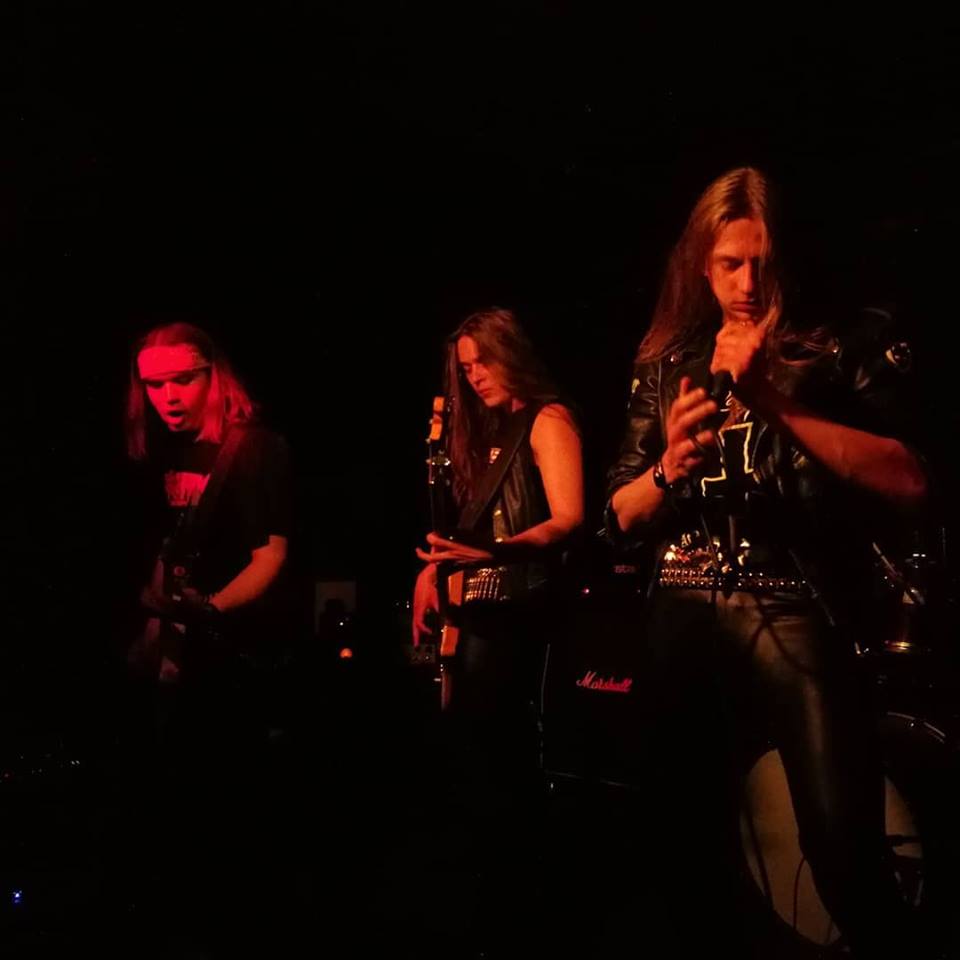 8. You are from Poland. Please tell us a few words for those Great Polish Heavy Metal Bands:
KAT / TURBO / OPEN FIRE / STOS
They are legendary and very inspiring for me. Their story shows the problems of those years when communism tried to keep everything in check. I have a lot of tapes and vinyls of 80's Polish metal bands from my father. I heard a lot of stories from him associated with these bands. Those years must've been really wild and hard. Today everyone could record everything and share everywhere without any problems with the law or censorship, that is a huge advantage of our times. Also on the topic of those bands - we played cover of Kat - Czarne Zastępy (eng Black Hosts) on a couple of our shows.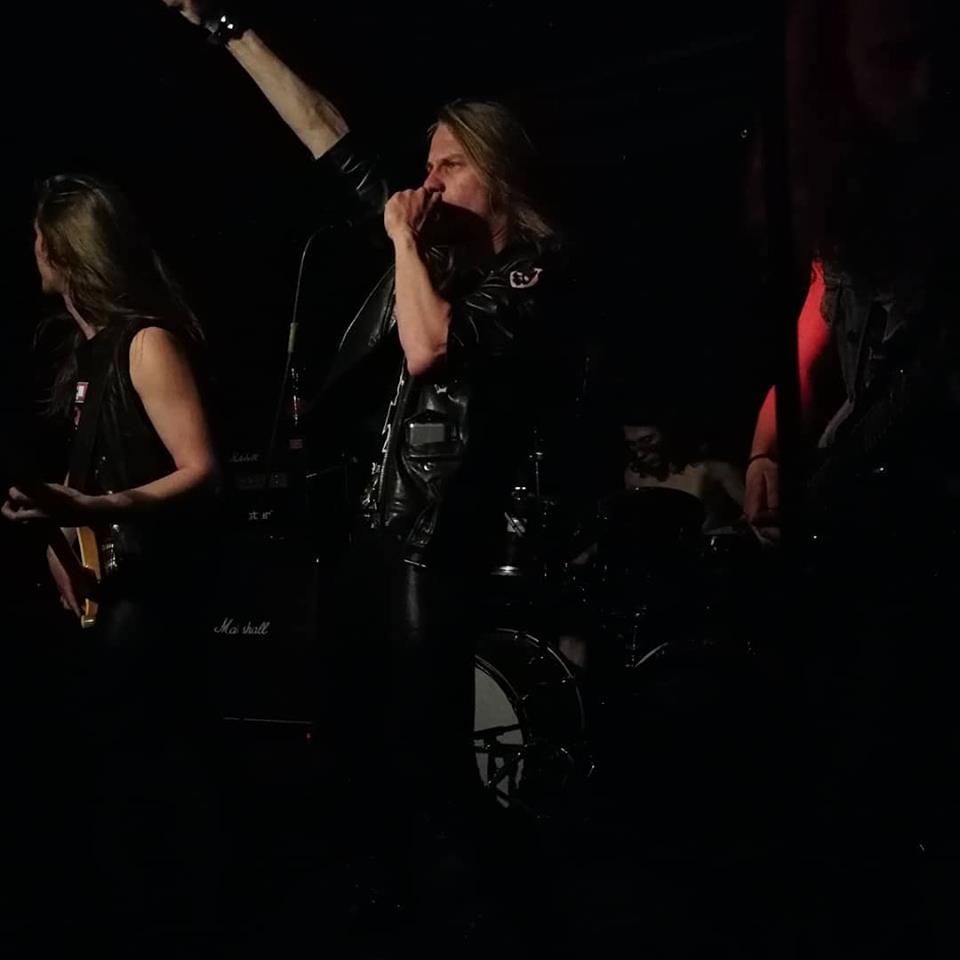 9. Tell us a few things about the New Underground Heavy Metal scene in Poland. (Bands, Fanzines, Webzines, Metal Clubs etc.)
New Polish metal bands that I could recommend: Roadhog - really good NWOTH band, Pandemic - they mix old-school speed metal with thrash very well, Gravelord - if you want to feel black and roll vibes, Aquilla - just travel through the Universe with kickin' NWOTH music on board. In Poland we have some good clubs to enjoy the shows like Magnetofon in Łódź, Hydrozagadka in Warsaw or Estrada Stagebar in Bydgoszcz. They organize shows with awesome bands from around the world. Sometimes I like to listen to "What The Fuzz!? PODCAST" on YouTube or read humorous reviews by Maria Konopnicka on Facebook.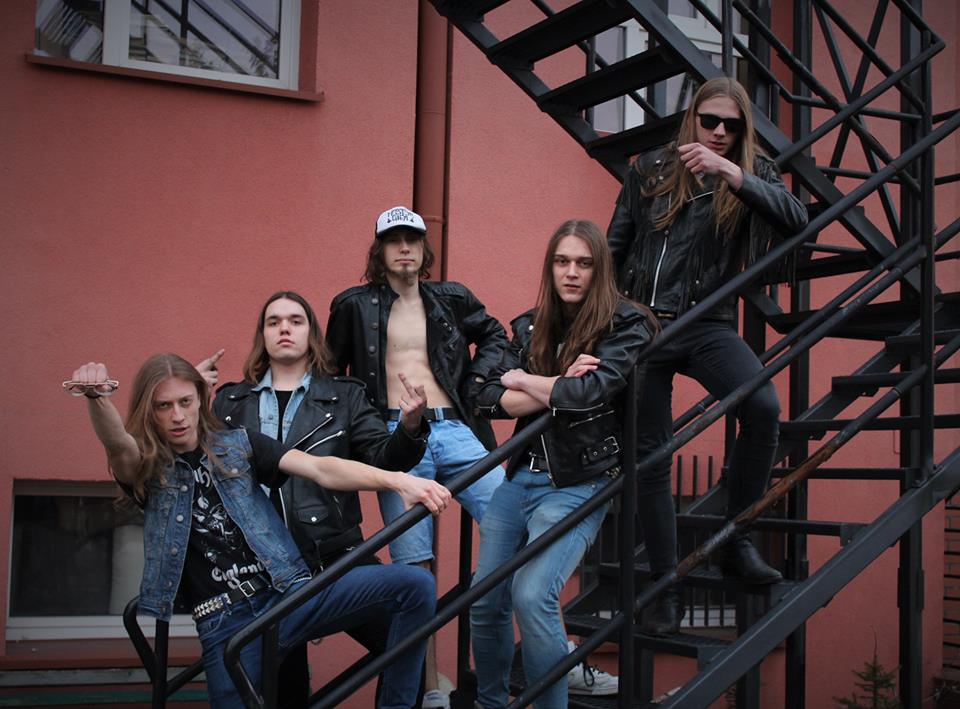 10. What are your Future plans?
At this summer we are going to record our debut full album called "Death Doesn't Wait". After this we will search for a label, promote our album and play some gigs in Poland and if possible we're gonna play a tour promoting it next year, but it's too early to tell now.

11. Thank you very much for your time & Keep up the good work! The closure is yours.
Thanks! I appreciate your interest and develop the Filthy Dogs Of Metal. Check out our social media!
By Steve the Filthy Dog.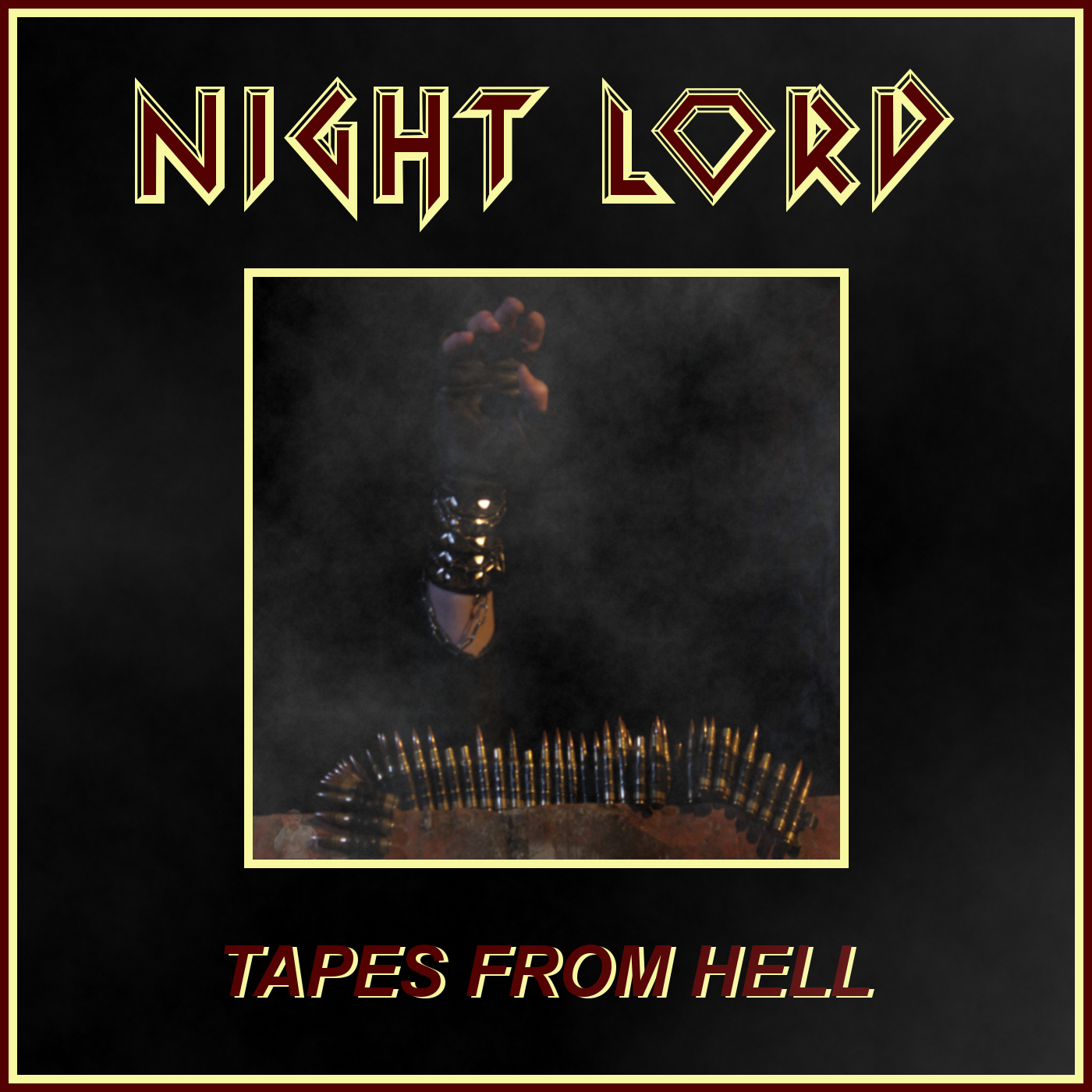 NIGHT LORD Contact:
https://www.facebook.com/nightlordband
https://nightlordband.bandcamp.com/
https://www.instagram.com/nightlordmetal