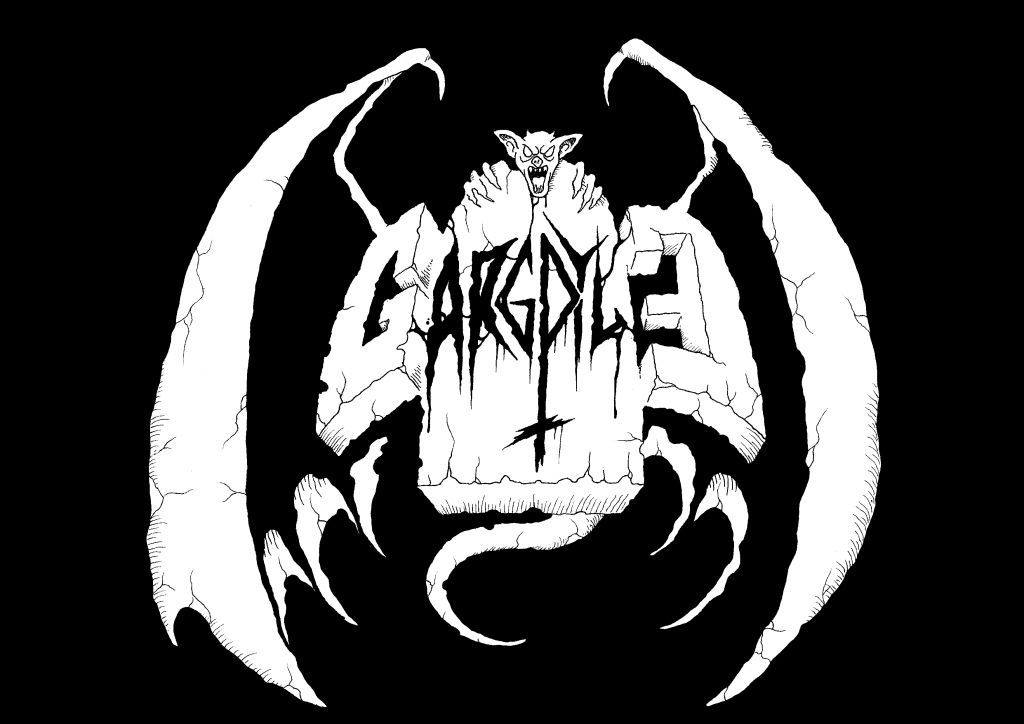 !!!ITALIAN HORROR!!!
We had a conversation with GARGOYLE. Enjoy!
Welcome to the FILTHY DOGS OF METAL Webzine.
1. Tell us a few things about GARGOYLE (Members, Starting Year etc).
We started to jam in rehearsal room in the late 2015 and in the late winter 2016 we published our first demo "Reborn in Blasphemy": the first 50 copies were self-producted in CD, later Shadow Kingdom Records came and pressed it on tape. Porrozine re-pressed the CDs two years ago. Actually our line-up is composed by Night Lord, Helkaar, Krommak and Bestial Desecration.
2. You have released your demo ''Reborn in Blashpemy''. What is the Feedback from your audience as well as from the Press?
Most reviews were positive I think. Some 'zine compared us to early Death SS, Witchfinder General or Cathedral and we appreciated it so much! Anyway, many critics were about the sound: too primitive and raw.

3. Your music style is DOOM / BLACK / OCCULT Metal. Reminds me sometimes of ABYSMAL GRIEF / CATHEDRAL / MORTUARY DRAPE.
Which are your main influences (Favourite Artists / Bands etc.)
I think we are a mixed version of Celtic Frost, Abysmal Grief, early Mayhem and Dissection actually. We abandoned the "Reborn in Blasphemy"'s stuff. We play a sort of doom metal of death (or death metal of doom? Ahaha!) with a blackish aura. We call it Necrodoom.

4. Do you prefer Vinyl, Tape, CD or Digital Format and why is that?
It depends by the sound: the old stuff or the modern stuff with organic sound is better on vinyl/tape. Anyway we buy all the formats!
5. How did your cooperation with Shadow Kingdom Records occur and how many copies were pressed?
SKR contacted us some months after we self-published "Reborn in Blasphemy" on CD: they were interested to press the demo on tape (100 copies) and to collaborate in future with us.
6. Label or DIY and why?
Every choose has positive and negative sides: the label guarantees more promotion and distribution but you have less control on the pressed copies. DIY is the opposite: less promotion and distribution but total control on the copies. We like both of 'em.
7. Describe your ideal live show as a performance Band. Have you already experienced that?
In our lands it is not easy to have a good show. There are no good structures and money. Anyway, our ideal show is represented by "De Mysteriis Dom Sathanas Alive" (Sweden 2015): there's all you need for a black metal show.
8. Tell us a few things about the New Underground Black / Doom Metal Italian Scene.
There are many valid bands! Night Gaunt play a sort of doom metal with dark influences. Bretus are from Calabria like us and play a sort of "seventies doom". Messa are from Venice: they are not proper a doom metal band 'cause they space between many genres. Listen all of 'em!
9. Many bands used to wear hoodies like MENTORS / MIDNIGHT / SAVAGE BEAST & also the 80s Greek Pop Band DREAMER & THE FULL MOON.
Why do you wear black hoodies?
Actually we don't wear black hoodies. Too many bands use 'em and it annoy us.Anyway, we used black hoodies to hide our faces and to create a ritualistic aura during live shows.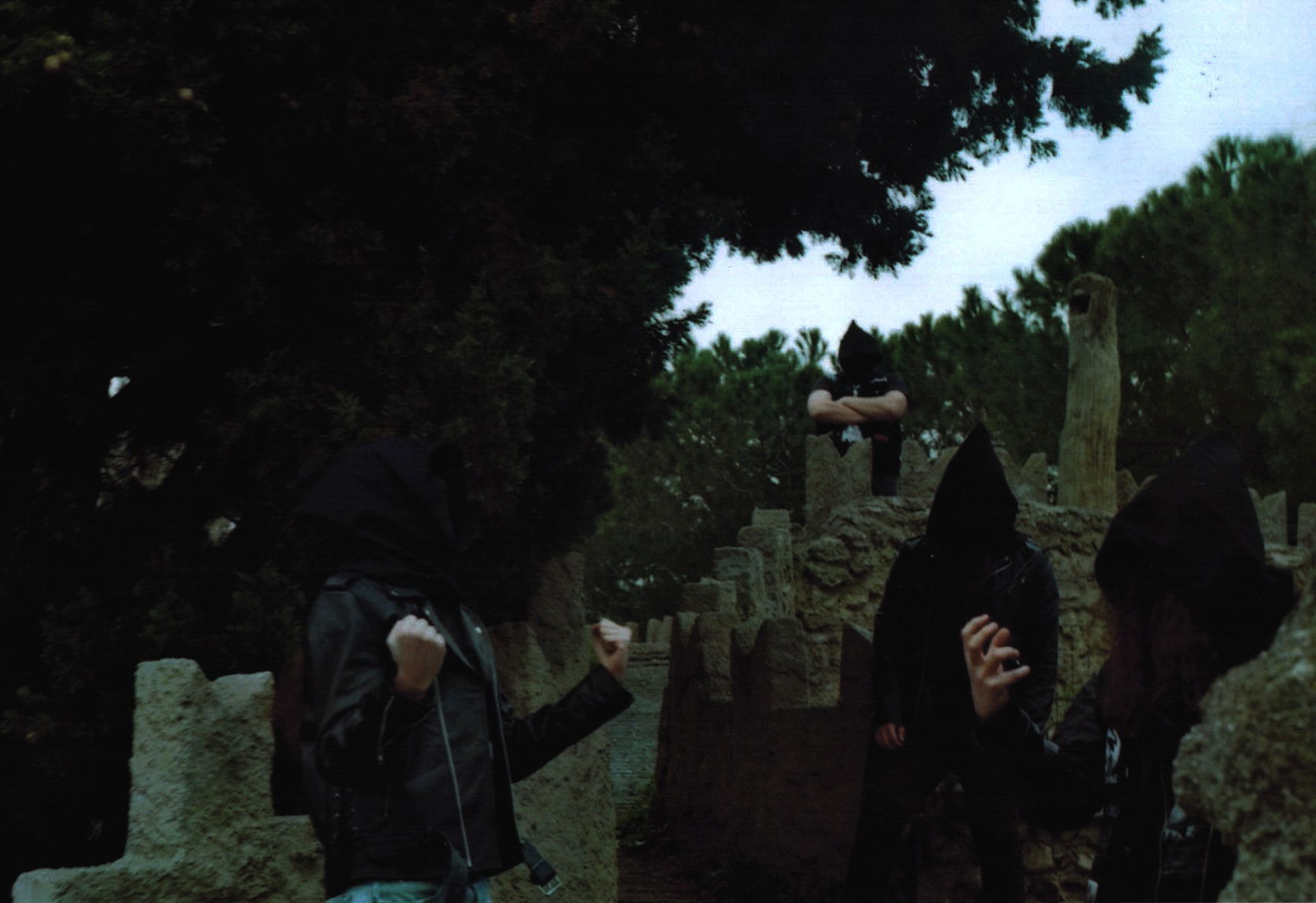 10. Tell us a few things about those Great Italian Metal Bands:
DEATH SS / THE BLACK / MORTUARY DRAPE / NECROMASS
Early Death SS are actually an important influence for us: we consider 'em the very first Black Metal band! We'll see The Black at Agglutination fest on 17th August, cult band! Mortuary Drape are also an influence for us, Italian black metal! We have seen Necromass at Calabrian Metal Inferno 2013, their show are very ritualistic!
11. Which things, do you think, a Band should sacrifice in order to succeed?
Have you ever sacrificed anything in your life for a better future of your Band?
If you want to carry on your band you must sacrifice many things, obviously! Mostly in Italy where Metal music is not popular, you must work the double! All of us sacrifice something, die for metal! UH!
12. Do you know anything about the Hellenic Metal Scene?
I bought two months ago a demo I love: "The Cult of the Horned One" by Thou Art Lord! We are fans of Rotting Christ, Necromantia and Septic Flesh ('til "The Great Mass") also!
13. What are your future plans?

We'll record soon our first full-lenght "Hail to the Necrodoom"!
14. Thank you very much for your time & Keep up the good work! The closure is yours.

Thank you for being interested in us! Keep the metal torch alive! 666
By Steve The Filthy Dog.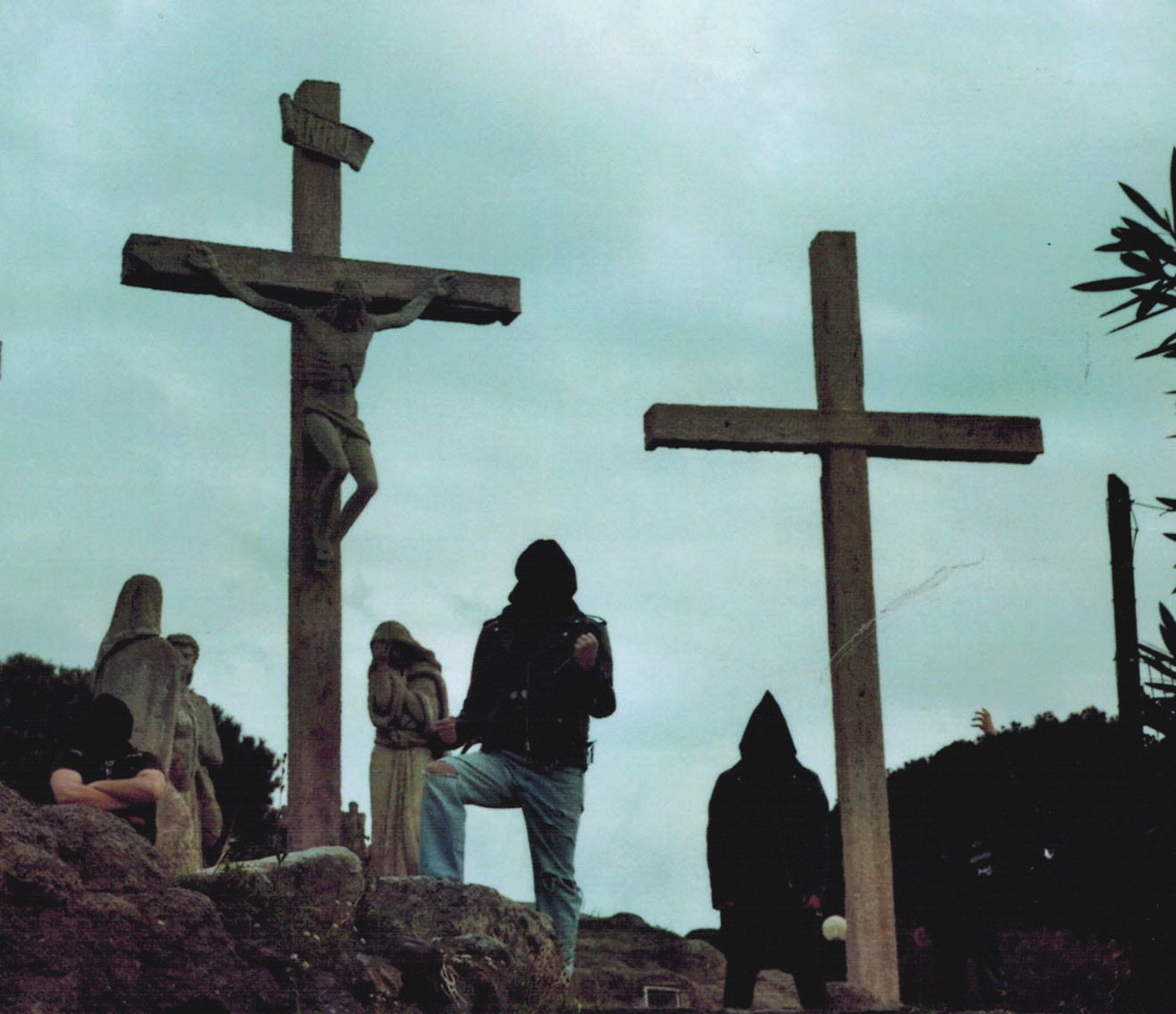 GARGOYLE Contact:
https://www.facebook.com/gargoylehorror/