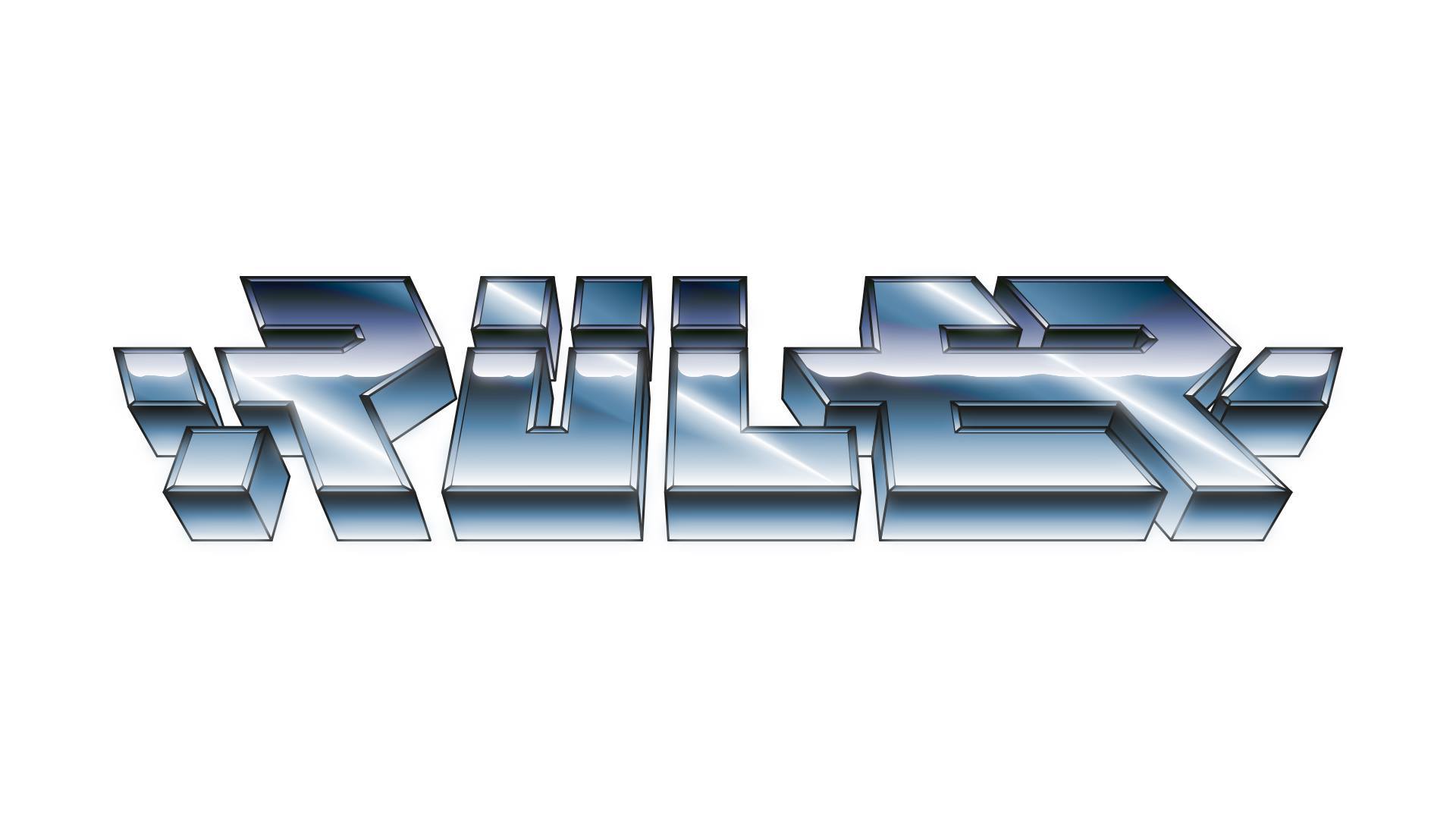 !!!ITALIAN HEAVY METAL!!!
We had a conversation with RULER. Enjoy!
Welcome to the FILTHY DOGS OF METAL Webzine.
1. Tell us a few things about RULER (Members, Starting Year etc).
Matt Baldoni (guitar) started the band in 2009 along with Paolo Pontiggia (bass), Daniele Valentini (vocals) and Rosario Alcaro (drums). After the release of the first record (Evil Nightmares) the band performed live in many countries as support band (with Ostrogoth, Tygers of Pan Tang, Vicious Rumors, Angel Witch, Tank and many others) and in some of the best metal festivals in Europe (Up the Hammers, Brofest, Heavy Metal Espectros, Headbaners Open Air..).
The band released the second record in 2013 (Rise to Power) and started touring over Europe once again. During this tour Mirko Negrino and Steve Bianco joined the band on bass guitar and drums. With this new lineup the band performed some gigs to complete the Rise to Power tour and entered the studio to record Descent into Hades.
2. You have recently released your New Album ''Descent Into Hades ''. What is the Feedback from your audience as well as from the Press?
Mirko: it's our first full length in a while and we had many people waiting for it! We did not want to release something "safe" by just redoing what the band did with the first 2 albums so we decided to go "all out" and push towards many different musical directions, trying to combine it all together in the best way possible. The feedback by the audience and the press is very positive so far, we are aware that it's not an easy listening record and it may take some time to be appreciated in all of its details. Each one of us gave its best for "Descent Into Hades" and we're really proud of the outcome.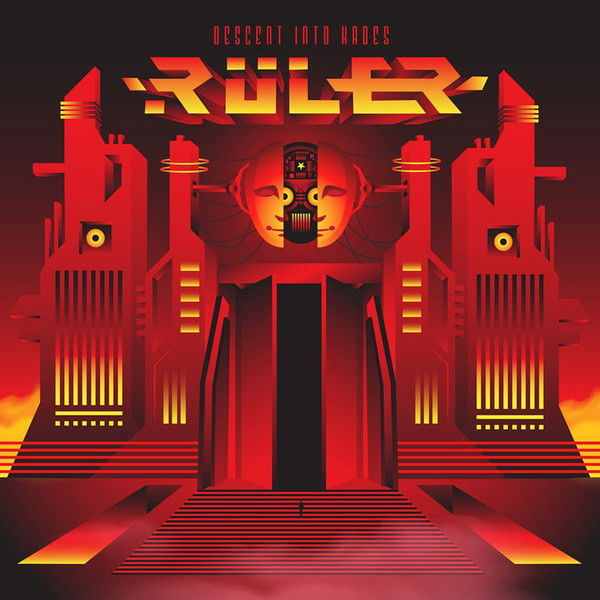 3. Your sound is Classic Heavy Metal. Which are your main influences (Favorite Artists / Bands etc.)
Mirko: There are many bands that influenced us as musicians and we really think (and hope) it's well noticeable in our music. There definitely are some bands that we all love and get inspiration from such as Iron Maiden, Black Sabbath, King Diamond, Rainbow, Dokken, Queensryche, Triumph...but the list could go on forever!
4. Do you prefer Vinyl, Tape, CD or Digital Format and why is that?
Mirko: Well, CD has definitely the best audio quality but if i had to choose my favourite I'd say vinyl. It's more than music itself, it's about appreciating the whole artwork of the record itself; a bit like a canvas you know..
Dani: Vinyl all day long! I don't want to sound pretentious or "hipster" but the crispness of the sound and the warmth of the entire album, on vinyl, is just mind blowing. Personal taste eheh.
5. How did your cooperation with Punishment 18 Records occur and How many copies were pressed?
Mirko: 2 of us (Mirko and Steve, Bass and Drums) already had a deal with P18 with their former thrash metal band (Endovein), the label is amongst the most active in Italy and it keeps on growing year after year, promoting many bands and really doing all they can to support them. 1000 copies are pressed on CD and we're planning on a LP release maybe next year.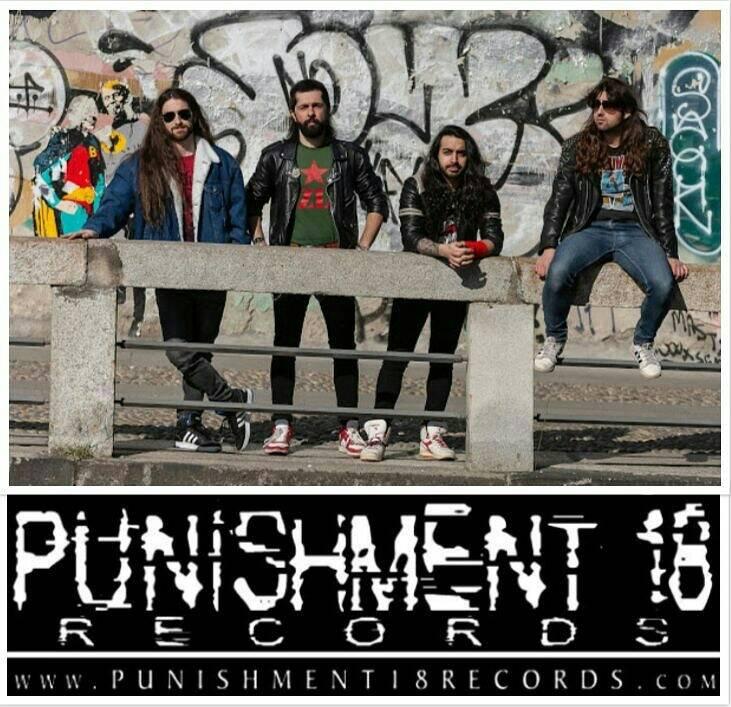 6. Label or DIY and why?
Mirko: I have to say that nowadays, more than ever before, there are many musicians able to get their names "out there" with DIY promotion on social media and various streaming platforms, as much as we appreciate their efforts we still prefer having a label to help us with the pressing and support us with promotion. We all have full time jobs and it's almost impossible for us to follow every single step needed day in day out! In that sense our label (Punishment 18 Records) is really doing an awesome job!
7. Describe your ideal live show as a performance Band. Have you already experienced that?
Matt: I'd mention loads! Our first ever gig in Germany, the Rise To Power release party as well as the first time on foreign soil (the Netherlands – Rijen, near Tilburg. Thank you Spandex Marco), Brofest 2014… But definitely our first time in England, in Newcastle. It was an after-party show, Angel Witch/Enforcer European tour. We played a little bit late, not gonna lie, but hell, perfect indeed it was! From start to finish. The atmosphere was incredible, amazing response and along with our Italian brothers Walpurgis Night we tore the stage down to the ground!
Dani: Alright, the best ones for me have to be Heavy Metal Espectors 2014 and Metalheadz Open Air. Both well-known in their name, amazing audiences, cracking bands and top-notch organization! Heavy Metal Espectros has a special place in my heart, the venue, the crowd and the way we played too. That will definitely stay in my memory.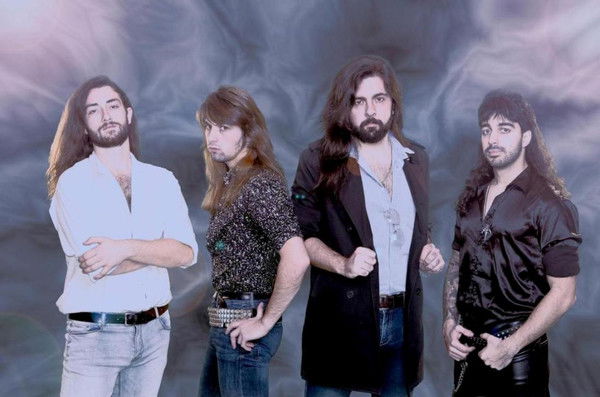 8. Do you believe that Bandcamp and other Digital Platforms help the new Heavy Metal Bands? Which, do you think, is the ideal way for a Band to promote its work?
Matt: Any digital platform is vital to promote music and artists! As much as we all love means like tape-trading and magazines, is a bit anachronistic, and let me add quite naïve, hoping that such instruments could solely promote that or this artist. Like it or not we are in 2019! Our "grandfathers" would have given their spleens for such great possibilities!
9. Which things, do you think, a Band should sacrifice in order to succeed?
Have you ever sacrificed anything in your life for a better future of your Band?
Mirko: I think there is not a "right" answer to this question i mean, everyone is free to decide what is worth the risk for their band and which compromises to accept, what works perfectly for some may be a total failure for others! As far as we can say about us well, we've always put music ahead of everything, our jobs included, trying to squeeze every single minute of free time and work break to rehearse with the band, record, play live and so on...it's a miracle we're not homeless at this point!
Dani: I don't believe "sacrifice" is the correct word. If you do what you love, you will never sacrifice anything by any means. Adjusting your lifestyle, maybe yes! But yet again, I don't think the "you lose some, you win some" frame of mind always works. But that's just my opinion eh!
10. Tell us a few words about those Great Italian Heavy Metal Bands from the 80s:
DARK QUARTERER / DEATH SS / ASTAROTH / BERSERKS / STRANA OFFICINA
Matt: Oh yes! You mentioned the cornerstones of our Country! In my opinion Astaroth are far more superior than the others! They were the only to kind of compete in the international underground scene! We had so many great bands worth of being discovered (or re-discovered): the likes of Hocculta, Steel Crown e and Vanadium amongst others.
11. Do you know anything from the Hellenic Heavy Metal Scene?
Matt: Thank you for Raw Silk ahaha! Honestly, such a cool band!
12. What are your Future plans?
Matt: Taking our music on many other stages! We believe in what we wrote and we want to share our music to as many people as possible!
Dani: Raise the bar higher and fly the Ruler flag far and wide! Play, play, play and play… that is our motto ahaha!
13. Thank you very much for your time & Keep up the good work! The closure is yours.
Thank you for the interview and Heavy Metal RE MOUNIA!
By Steve the Filthy Dog.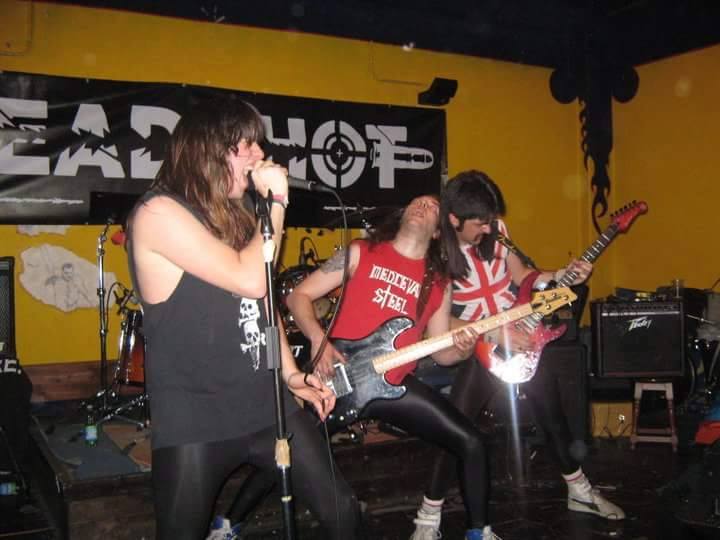 RULER Contact:
https://www.facebook.com/RulerHM/
https://www.instagram.com/ruler.hm/