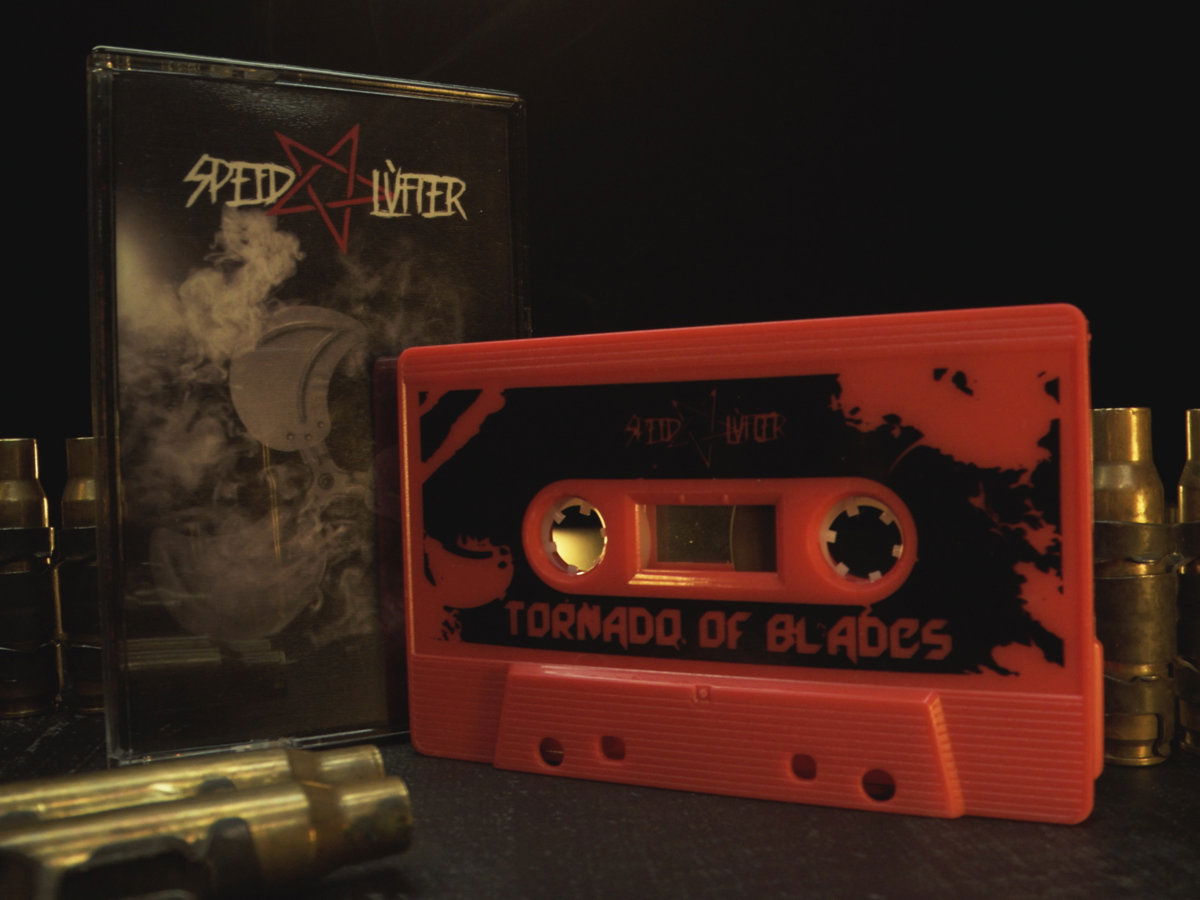 SPEED LVFTER - TORNADO OF BLADES
Country: Germany
Year: 2022
Label: Independent
AAAAAAAAAAAAAAAAAAAAAARRRRRRRRRRRRRRRRRRRRRRRRRRRGGGGGGGGG!!!! What a killer release is this?
Speed Lvfter is a killer speed metal band from Bochum, Germany. Here we have their first EP ''Tornado Of Blades'' which is going to be released on 16th of December only on cassette in a very limited edition of 100 hand-numbered copies only!! Their members (Hail Dominik!) are involved in other metal bands, so they have the experience (and you can hear it in their songs) to compose quality & powerful heavy/speed metal songs. We also had a very interesting conversation with the guitarist of the band Dominik, which you can read HERE. The EP contains 4 powerful songs with fast drumming, screaming guitars, wild distorted bass & frenzied high-pitched vocals!!! The first song is ''Drunkluft'' a pure speed metal song with fast guitars that grabs you by the neck and bangs you up & down. Awesome opening song!! The second song is ''Deadly Aerosol'' (What a title!!). A fast song with a great refrain that will stick in your mind & you are gonna sing it all day long!!! The third song is ''Tornado Of Blades'' (my favourite, together with ''Drunkluft''). A pure thrashing atmosphere with crazy high-pitched vocals in the vein of Paul Baloff (R.I.P. - Exodus) & Nasty Ronnie (Nasty Savage). This song will tear your ears apart!!! ''Evil Kanüwel'' is the last song of the EP. It starts with a beautiful bass line and then comes the killing... A fast killer guitar riff ala EXODUS (Bonded By Blood era) made with furious drumming will make your ears bleed! So, metal maniacs out there, you have only 4 days to pre-order this awesome tape. Be quick because, as far as I know, there are only a few copies left...Grab your copy NOW!
By Steve the Filthy Dog.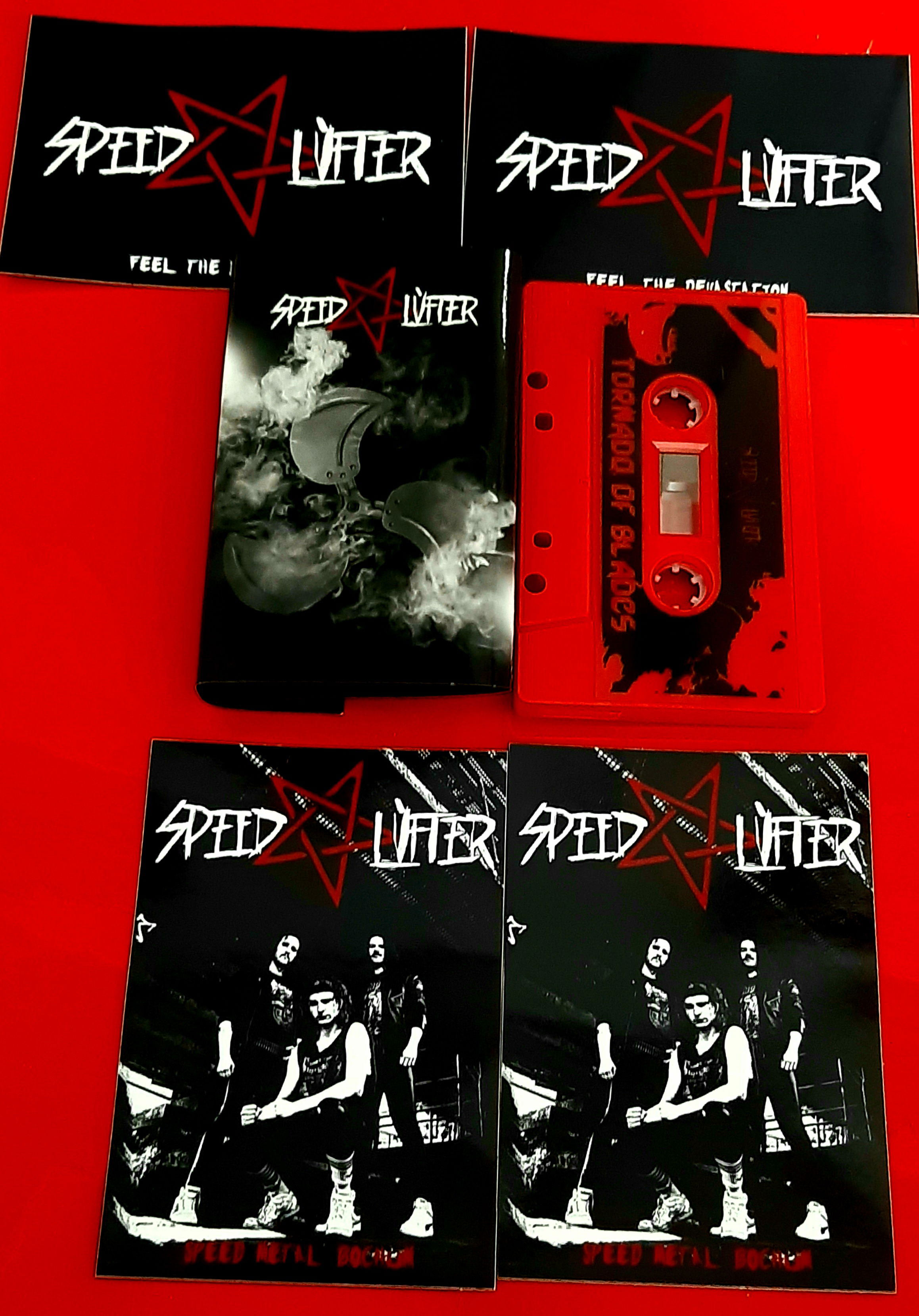 https://speedlvfter.bandcamp.com/album/tornado-of-blades
https://www.facebook.com/speedlvfter
https://www.instagram.com/speed_lvfter_kills/
https://www.tiktok.com/@speed_lvfter_kills