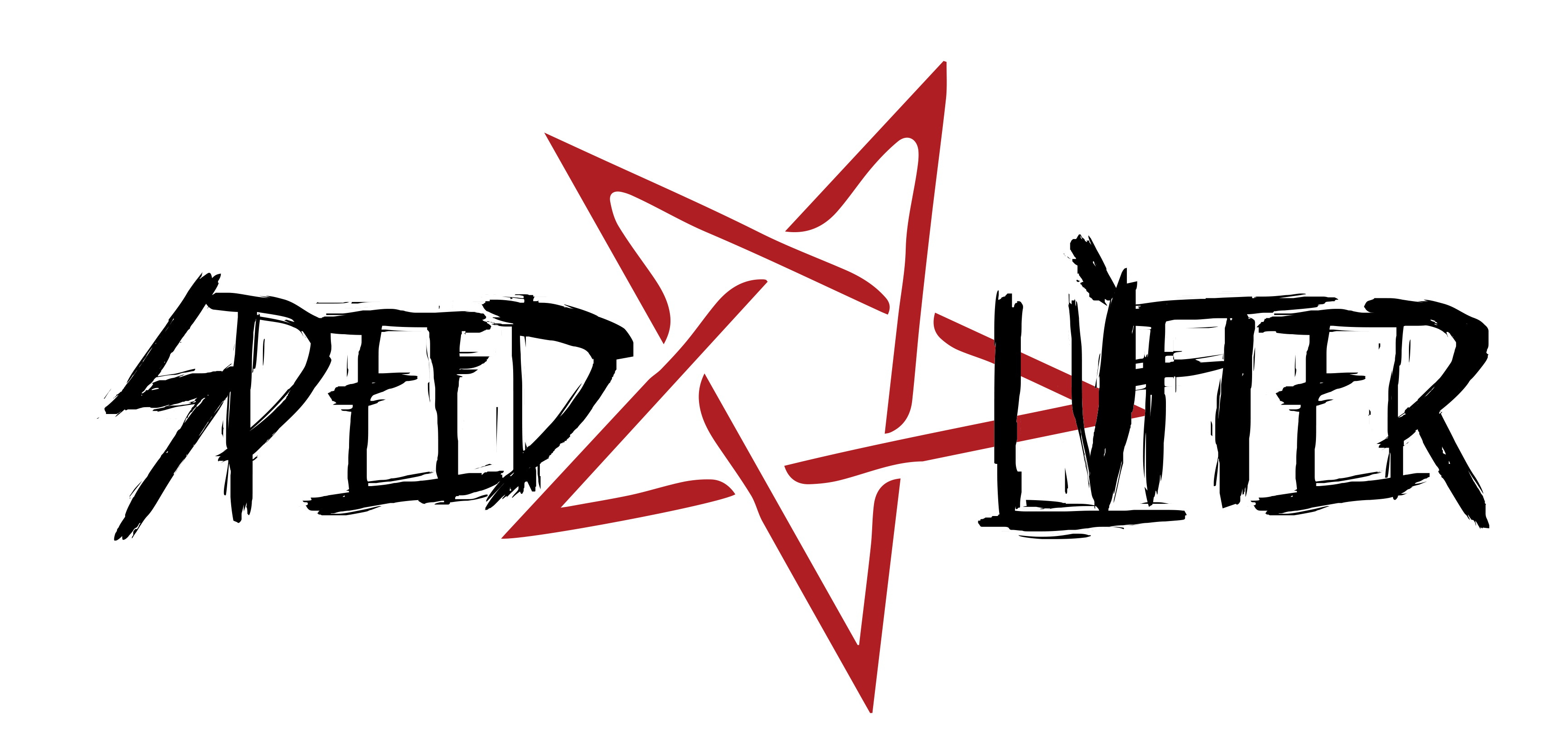 !!!SPEED METAL MANIACS FROM GERMANY!!!
We had a conversation with Dominik Rothe (Guitars). Enjoy!
Welcome to the FILTHY DOGS OF METAL Webzine.
Tell us a few things about SPEED LVFTER (Members, Starting Year etc)
So, the band was born out of pure fun. Last year our bass player Oli wrote me a message with a logo and some song titles. He was just joking about a band called SPEED LVFTER with dumb lyrics about "Druckluft" or "Deadly Aerosol". But being a bit bored at the time, I took it all too seriously and asked him "When do we record this?", haha. Shortly after that we met one Saturday afternoon. We wrote and recorded the instrumental tracks for all four songs on "Tornado Of Blades" in one sitting. And yeah, there was a lot of beer involved that day, haha. After that we didn't really know how to approach the vocals. But then we visited a concert together with David, a friend of ours. On the way back from the show he screamed his lung outs in a very high pitch. Then we knew, we found our vocalist. I met with him at the rehearsal room of my other bands for the vocal recordings and he did it all on one evening. Its his first time in a band and if you ask me, he did a great job. We are all very happy with how the songs turned out.
You are going to release your EP ''Tornado Of Blades''. Tell us a few things about this project.
The EP came together very spontaneously. We just wanted to have fun with some raw speed metal punk. That also reflects in the lyrics, which are mostly just meant to be stupid and make people laugh. The only exception might be "Deadly Aerosol", which has at least a bit of a comment on what's going on in our society in it. But all in all "Tornado Of Blades" has four songs, which are meant to make you laugh, bang your head and drink some beers. Just turn them on and start a party in your living room. That is the goal.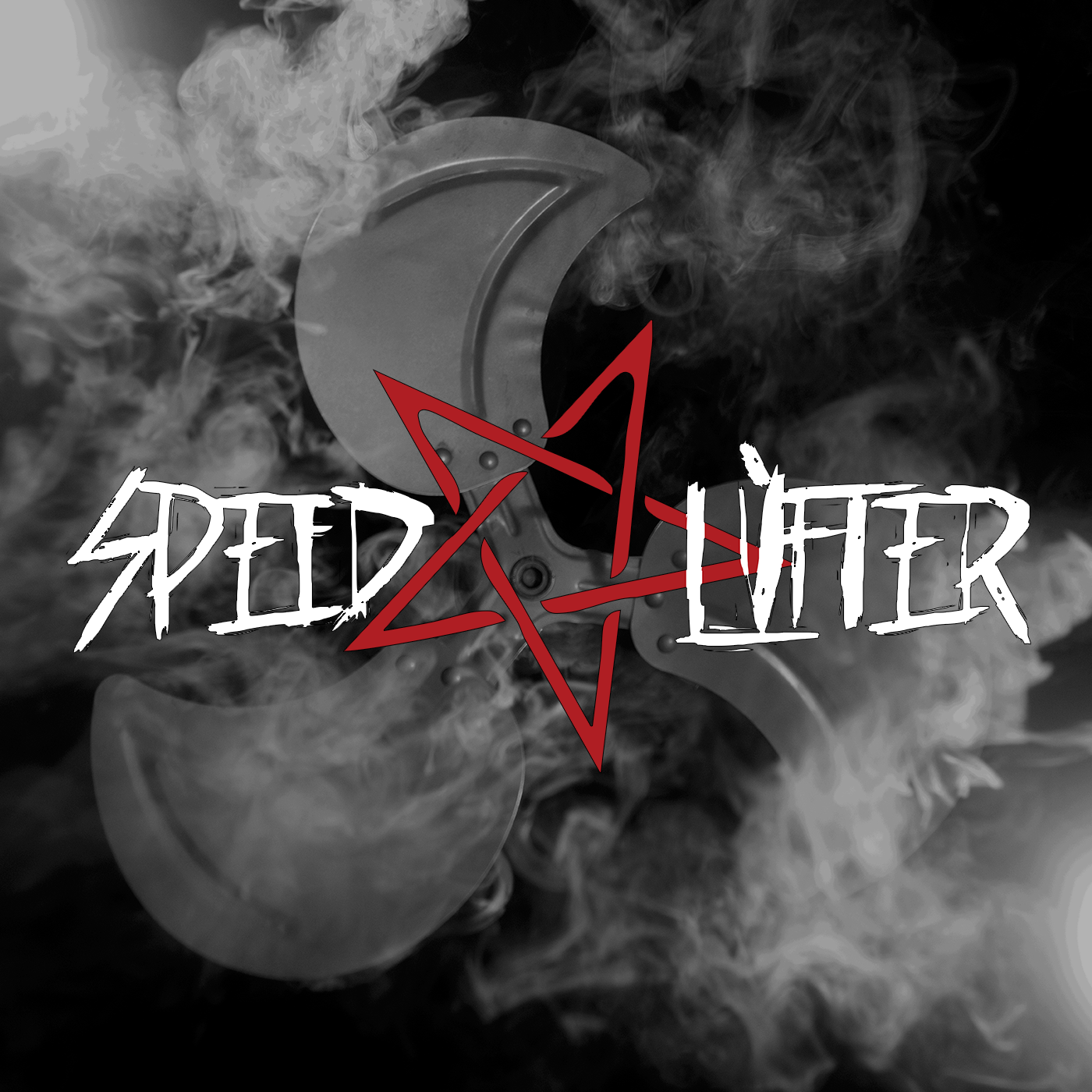 Label or DIY and why?
DIY is the core of SPEED LVFTER. We did everything on this EP ourselves. There was no producer, label or whatever involved. Only for the upcoming music video and the layout of the tape we asked some friends to help us out. It was a bit of a challenge, especially since I didn't have any experience in the producing area before. I only did some demo recordings in other projects, but never something for a final release. And now I was tasked with doing the mixing work for "Tornado Of Blades". But the others gave a lot of valuable feedback in the process, which was very important to find the right sound for "Tornado Of Blades". We did it this way, because we wanted full control over what was happening. This EP really reflects what we wanted it to sound like in every way.
Do you prefer Vinyl, Tape, CD or Digital Format and why is that?
Personally I prefer Vinyl, if a have a choice, but I collect CDs and tapes as well. The others in the band also have a huge love for old school physical formats. That's the reason, we decided to release "Tornado Of Blades" as a tape. Vinyl would have been great, too, but its way too expensive. When it comes to the reasons why, I can just say, that putting a record on a record player just hits different than clicking on a little icon on a streaming service. It is like a ritual, a celebration of the music, that was put on this record. You can not just hear it, but touch it and read the lyrics while listening to the music. This is and will always be a much more complete experience than any digital format of an album has to offer.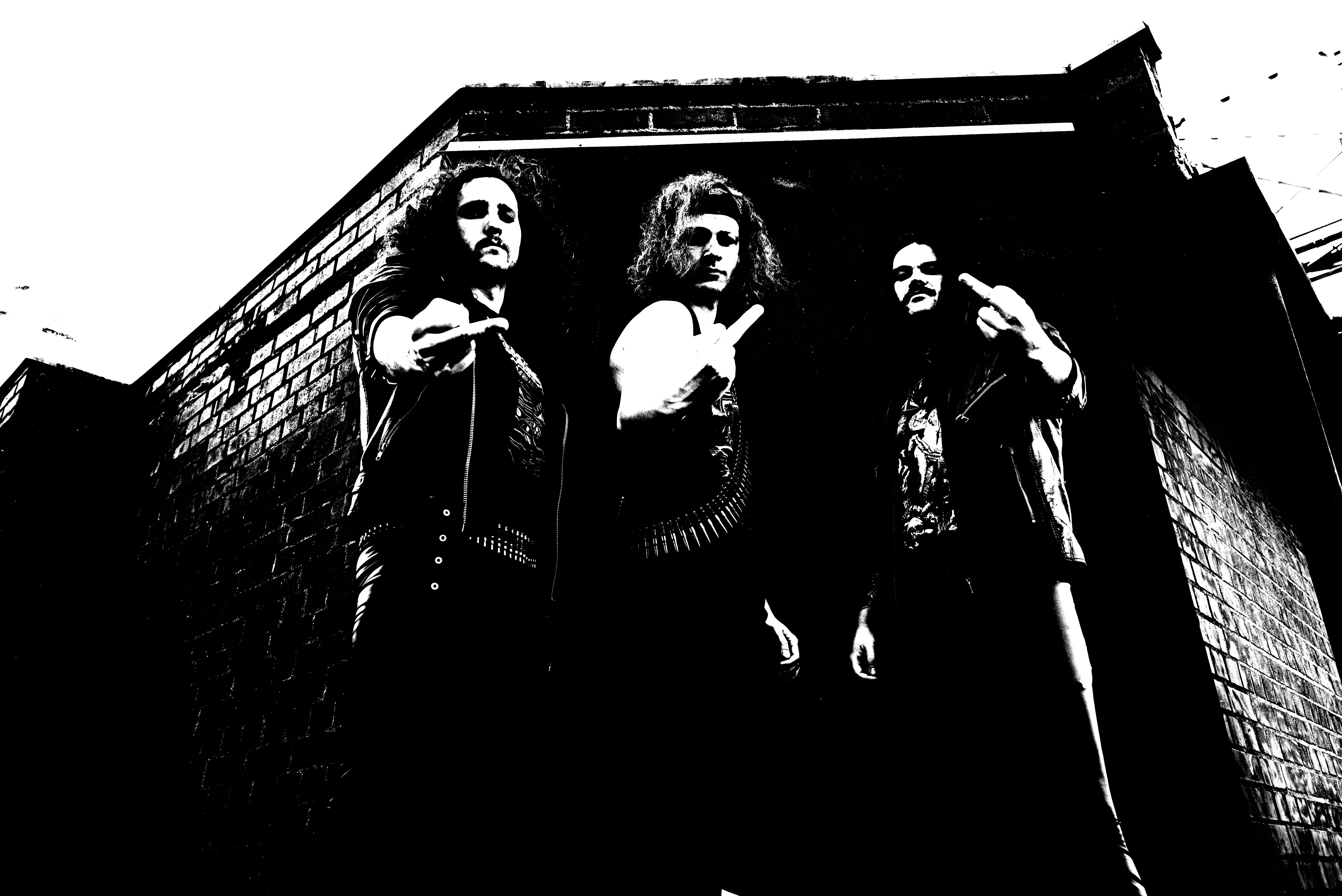 Your music style is Speed Metal. Which are your main influences (Favourite Artists / Bands etc.)
We are mainly influenced by today's speed metal elite. Bands like Stallion, Vulture, Ranger, Skull Fist and Enforcer are just some of the names that come to my mind. All of these bands have those high pitched vocals, simple but forceful guitar riffs and pounding drums that you can feel in your guts. We just added a bit of a punk attitude to this kind of sound to make it our own.
Which things do you think a Band should sacrifice in order to succeed? Have you ever sacrificed anything in your life for a better future for your Band?
A band should sacrifice whatever the members are willing to sacrifice for the sake of the band. It always depends on what you want to achieve with the band. That determines which sacrifices will be necessary to get where you want to be. Personally I can't really say what I specifically sacrificed for my bands in the past. A lot of time, that's for sure, haha. But sometimes I also let my studies, my work and my personal social life get in the background to completely focus on the music. Not all relationships and friendships survived this.
Describe your ideal live show as a performance Band. Have you already experienced that?
The ideal show to me gets over without any stress. A lot of times you come to the venue and due do whatever reason things just don't work out as they should. Maybe there is something wrong with the mechanics in the club or someone is not there how should be there. And then everything gets really stressful, because you loose time and have to somehow make it back later, which is almost always impossible. If you come to the venue and it starts like that, it will affect your performance in some way. So it is every important to have a good setup for the show to work out as good as possible. Besides this behind the scenes stuff, a good show needs a crowd that is ready to go completely crazy and a band, that gives everything to ignite this fire.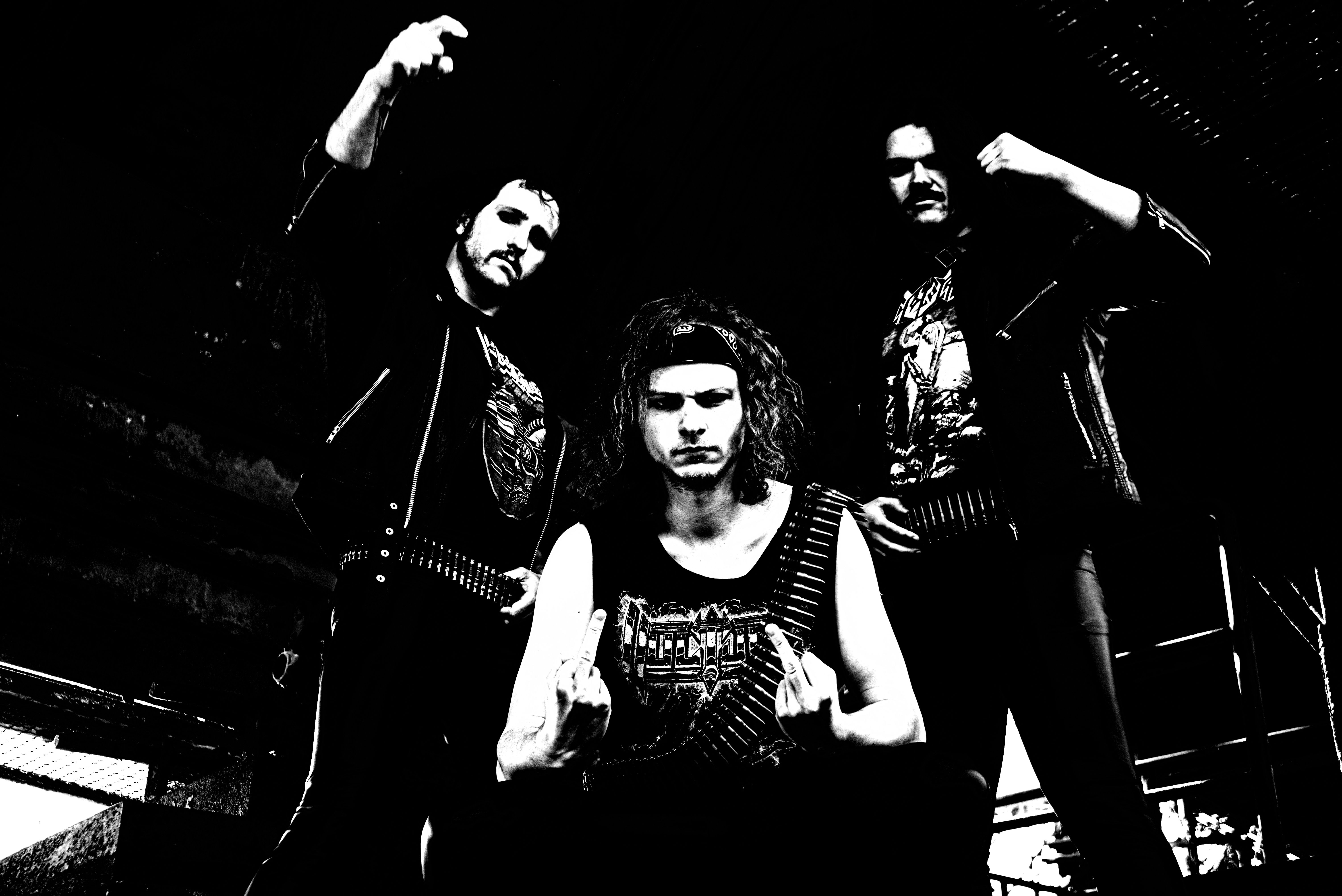 Which attributes, do you think, that a new Speed Metal Band should have in order to gain identity and be unique?
I honestly don't think that it is possible to be unique as a speed metal band in today's world. Everything in this genre has been said and done already. But that isn't a bad thing in my opinion. People who want some ass kicking speed metal aren't looking for originality. They are looking for some stuff to mindlessly bang their heads to after a hard day at work. And that's what every band deliver that calls itself a speed metal band. The identity question is not easy to answer. I think by default every band has somewhat of its own identity, because the people behind the music are all individuals who bring something to the table that other's don't. If that is enough to differentiate a band from other acts, is for the fans to decide.
Do you believe that Digital Platforms help the new Speed Metal Bands? Which, do you think, is the ideal way for a Band to promote its work?
I think yes, the modern way of digital distribution can help a new band to find its first fans. Especially bandcamp is a very good place for this. A lot of real heavy metal maniacs are using this platform to find new bands and support them. And when it comes to the ideal way for promotion, I think every band needs to find its own way. This is a very individual thing. But for promotion every band should not just think about the music itself, but also about the things around the music. Artworks, band fotos and music videos are also very important and should go hand in hand with the songs.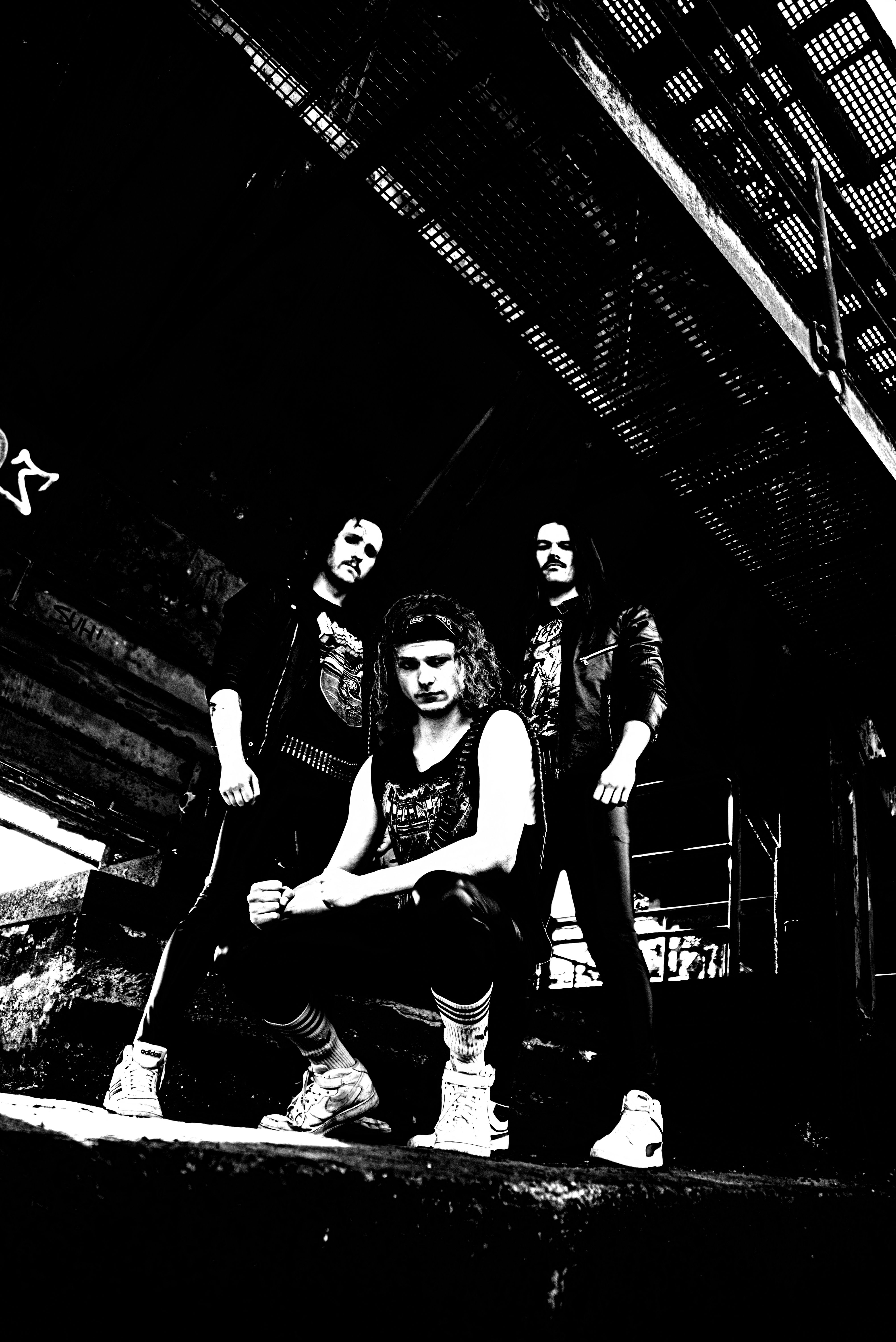 Tell us a few things about the New Underground Metal Scene in Bochum, Germany (Bands, Fanzines, Webzines, Metal Clubs etc.)
In Bochum we have mainly two clubs for metal partys and shows. One is called Matrix, the other one is called Die Trompete, which is the German word for trumpet. Both have a lot of cool events for metalheads every month. Besides that we have Zeche Bochum, where a lot of cool shows are happening as well. And bigger bands can play at the Ruhrcongress. A lot of german print magazines and webzines have some editors living in the area around Bochum. At the shows here you can frequently meet editors from Rock Hard Magazine, metal.de, powermetal.de, crossfire-metal.de among others. One of the most well known acts from Bochum is guitarist Axel Rudi Pell, who was the guitar player for Steeler in the 80s. Meanwhile Imparity are for all fans of gothic metal, Dawn Of Destiny play some catchy power metal and Hallig deliver dark black metal tunes.
Do you know anything about the Hellenic Metal Scene?
We are all huge fans of Suicidal Angels, that's for sure. We just saw them this summer at a small festival in Dortmund. They delivered a great show as always. I also saw Rotting Christ once at a festival in Münster. They are also a great band. When it comes to more melodic bands, I really like Firewind, especially because of Gus G. and his insane guitar playing. The Hellenic metal scene in my opinion is very versatile and has everything for every kind of metal fan.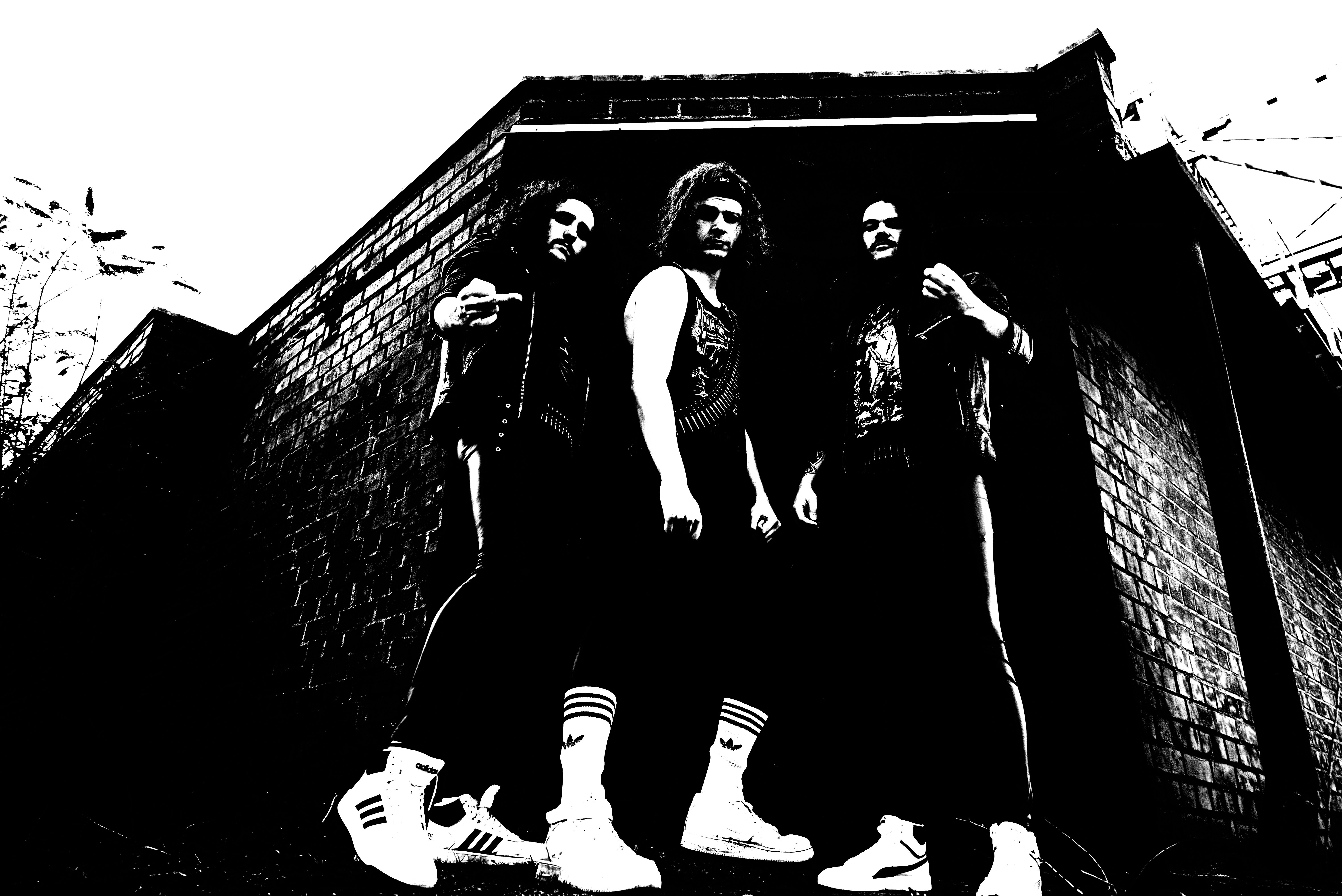 What are your future plans?
You need to know one thing about SPEED LVFTER: We have no plans, haha. But all jokes aside, at the moment we just focus on the release of "Tornado Of Blades" next month. We have prepared a music video for the title track and are already packing the tapes for the people who pre-ordered it.
Thank you very much for your time & Keep up the good work! The closure is yours.
Thank you for having us! We are very grateful for all the support we get already and we can't wait for all of you to finally hear "Tornado Of Blades"!
By Steve the Filthy Dog.
Photo Credit: Julia Schwegmann
SPEED LVFTER CONTACT:
https://speedlvfter.bandcamp.com/album/tornado-of-blades
https://www.facebook.com/speedlvfter
https://www.instagram.com/speed_lvfter_kills/
https://www.tiktok.com/@speed_lvfter_kills