!!!TEUTONIC HEAVY METAL!!!
We had a conversation with TORPEDO. Enjoy!
Welcome to the FILTHY DOGS OF METAL Webzine.
1. Tell us a few things about TORPEDO (Members, Starting Year etc).
We started Torpedo as a four piece in the beginning of November 2018. The line-up contains Flo Fait on guitar and vocals, Alex Starbreaker on the guitar, Danny Keck on the bass guitar and Phil Srešý on the drums. The original reason for starting the band was to just play some old Tank, Exciter and Raven songs and maybe write some own songs to play some gigs in a distant future. But since the chemistry in the songwriting progress went so well we decided to put all our efforts into it. Flo and Danny even quit their old bands (Psycho Mania/Wasted). Alex still plays with his other band Paxtilence with whom we share our rehearsing room.
2. You have recently released your Demo ''Mechanic Tyrants'' on CD. What is the Feedback from your audience as well as from the Press & how many copies were pressed?
The feedback from the fans was really overwhelming, people seem to really like our sound and that's a great feeling. Sure you write the songs for your own in the first way, but let's be honest: It's fucking awesome if people really like your stuff. We didn't get much press feedback yet but there will be some reviews in german Metal Hammer and Deaf Forever as far as we know, but we haven't read any of those yet. We made 200 copies of the CD version and there will also be 100 tape copies, we're just waiting for them to arrive.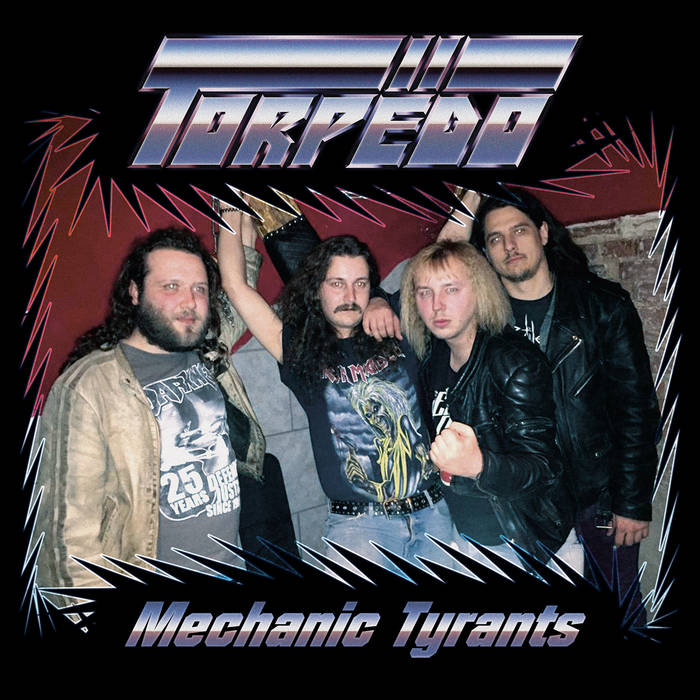 3. Why did you release your CD on your own (Private Release), instead of searching for a label?
I was pretty sure that many labels would like to release such a great album! So, what you prefer Label or DIY and why?
We wanted to get the demo out as soon as possible, some of the lyrics were even written the day they were recorded, so we didn't have the time to search for a label. But if there is any label out there that wants to re-release the demo - give us a call. we're ready and willing. We are not quite sure yet what the next release will be, but I'm pretty sure it will be an album and for this release we definetly want to find a label. All this accountant stuff just steals time we can invest in our music.
4. Do you prefer Vinyl, Tape, CD or Digital Format and why is that?
Nothing beats a good vinyl record! You can argue about the sound, that's a matter of taste, but this whole "ritual" of putting a vinyl record on just gives more value to the music. CD has the advantage that really everybody nowadays can listen to that kind of format.
5. Your music style reminds me of the Great Heavy Metal Teutonic Bands from the 80s like: REPRESSION / GRAVESTONE / VETO / LIVING DEATH.
Which are your main influences (Favourite Artists / Bands etc.)
Well when it comes to the bands that influenced our style the most it's definetly Tank and Raven! But there are a lot more influences like Iron Maiden, Saxon, Megadeth, Rigor Mortis, Heathen, Thin Lizzy and Flo and Danny always argue about whether Emerson, Lake & Palmer or Lynyrd Skynyrd are the better band.
6. Which things, do you think, a Band should sacrifice in order to succeed?
Have you ever sacrificed anything in your life for a better future of your Band?
Their firstborn sons, virgins and maybe some chest hair.
Well yeah, you always sacrifice a lot for your band. Like money and time.
7. Describe your ideal live show as a performance Band. Have you already experienced that?
We'll probably never play an ideal live show - that would be boring anyways - but we try it every time we get on stage and maybe some day we'll get close. Fuck it - when we leave the stage and had fun everything is fine.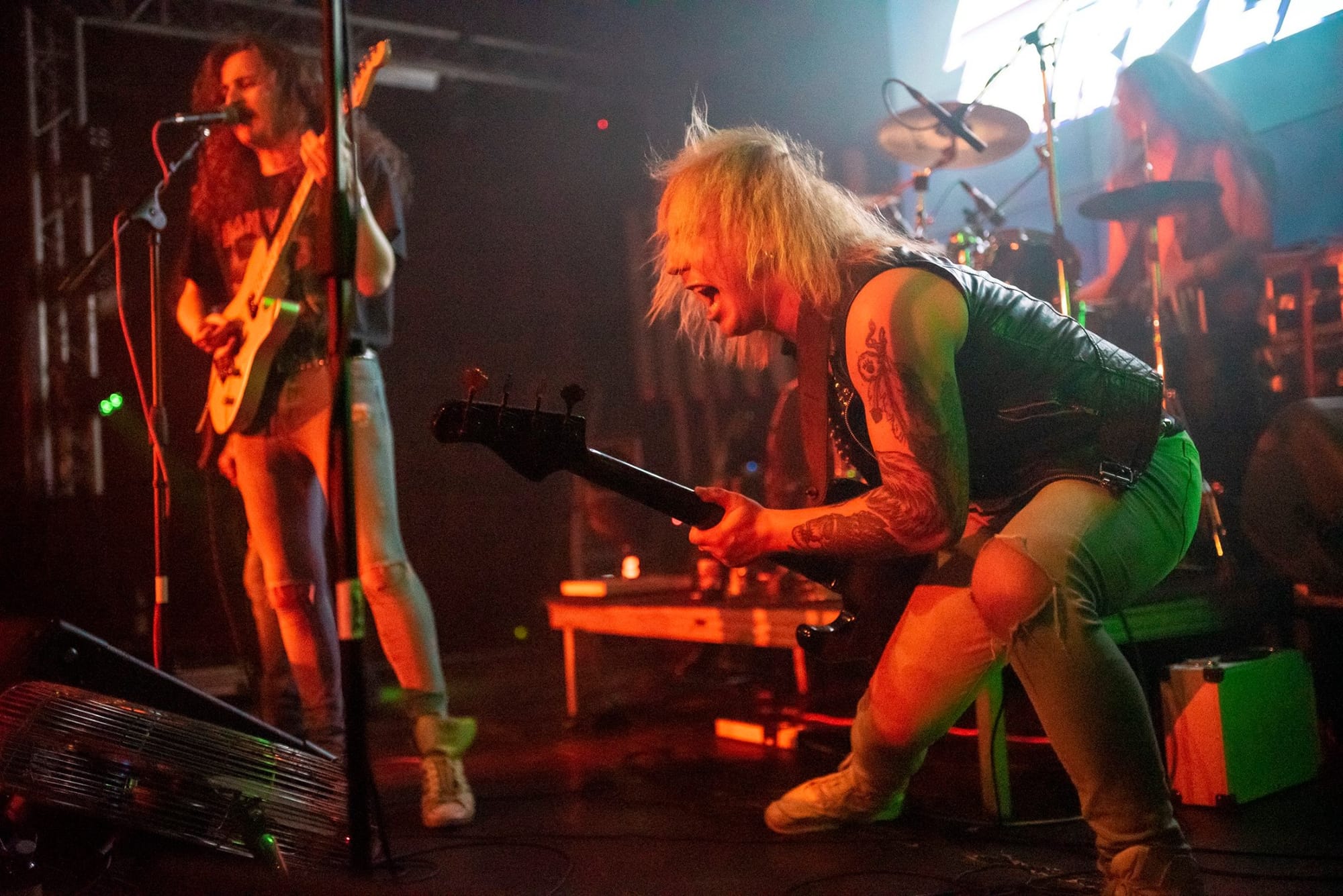 8. Which attributes, do you think, that a new Heavy Metal Band should have in order to gain identity and be unique?
Never try to be unique just to be unique, just do your thing. It's anyways the audience decision if your unique or not. Some people might say we're a Tank rip-off and we couldn't care less.
9. Do you believe that Bandcamp and other Digital Platforms help the new Heavy Metal Bands? Which, do you think, is the ideal way for a Band to promote its work?
It helped us get the interview with you guys, right?
We have no clue, but send us the answers that the other bands gave you to this question, we really could need them, I guess.
10. Do you know anything about the Hellenic Metal Scene?
The very first gig we ever played was with Violent Definition and Rapture from Greece. Our drummer Phil knows some guys of Sacral Rage and is organizing a gig for them together with our friends from Skullwinx here in Nuremberg. You might know Skullwinx from the Up the Hammers Festival in Athens, great festival! The other festival we know is the Into Battle, they always got a great lineup as well. Great greek bands are e.g. Spitfire or Flames. Flames even visited our bass players hometown in the late 80s/early 90s since a friend of them who is from Greece grew up there. If you know him say Hi to Fok, greetings from Frauenaurach.
11. What are your future plans?
Well, Flo is thinking about a mullet…
12. Thank you very much for your time & Keep up the good work! The closure is yours.
Greece, thank you for democracy… and Ouzo! Kali Nichta!
By Steve the Filthy Dog.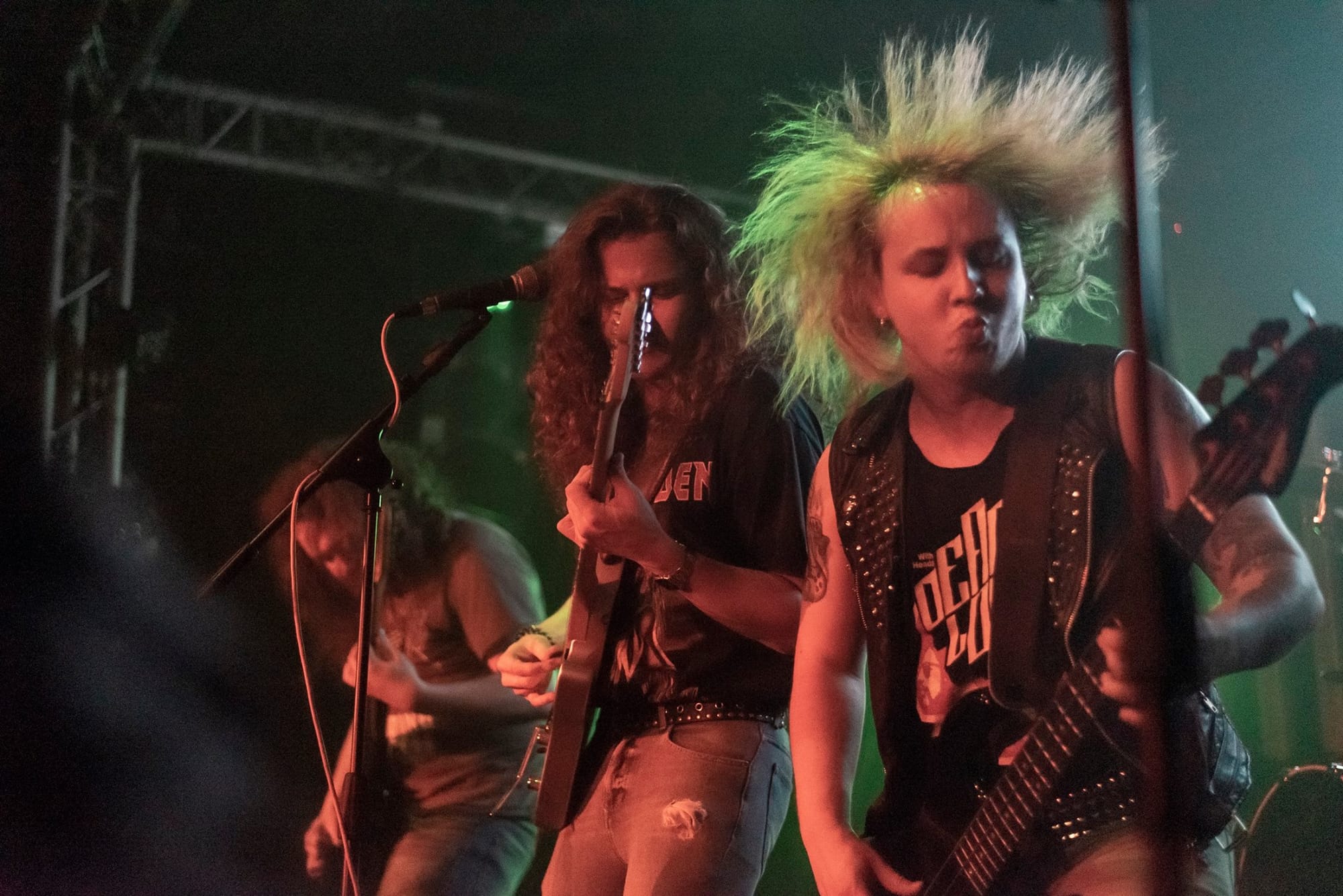 TORPEDO CONTACT:
https://www.facebook.com/torpedometal/