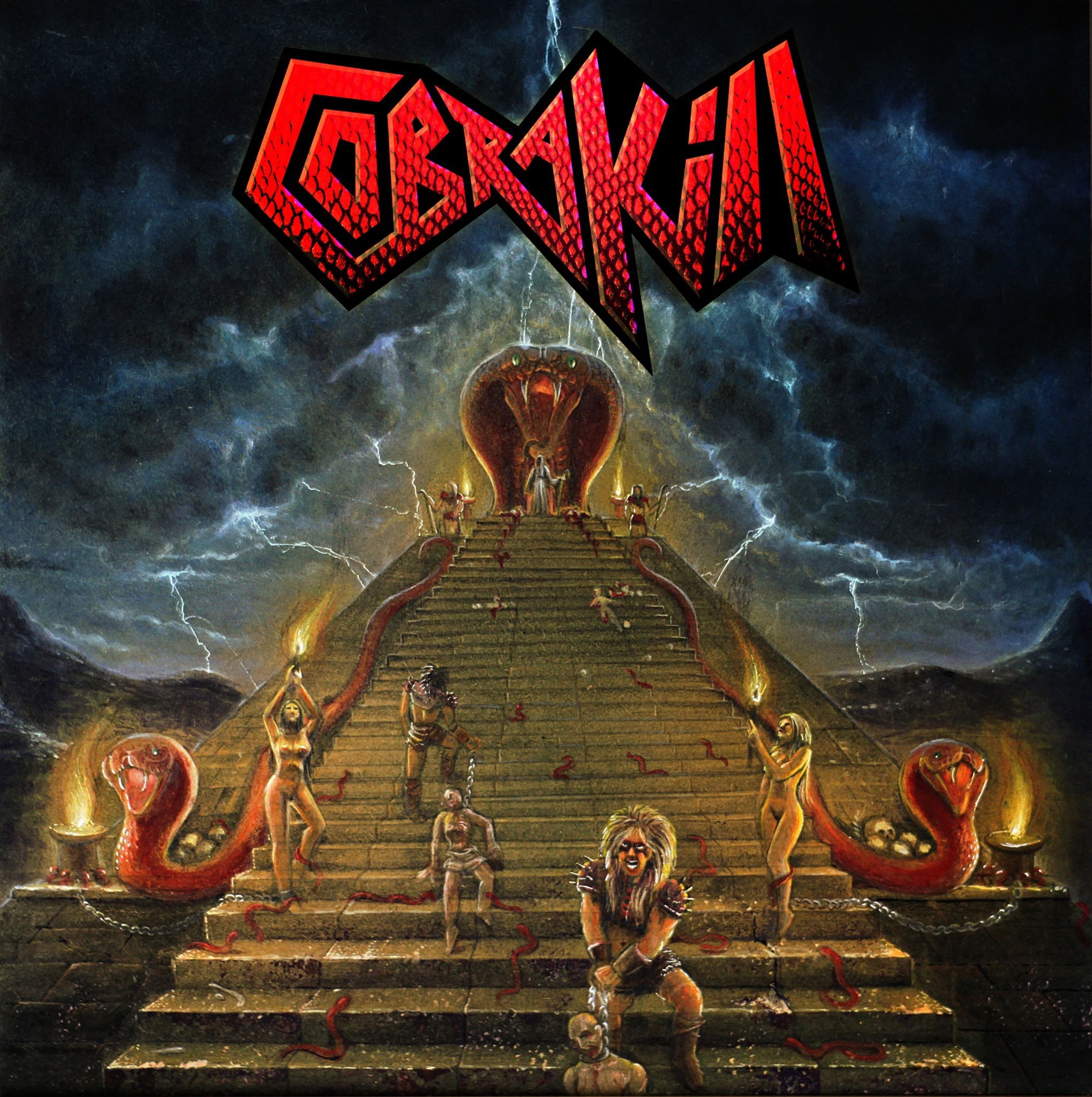 COBRAKILL - COBRAKILL
Country: Germany
Year: 2020
Label: Independent
COBRAKILL is a Hard 'n Heavy metal band from Germany.Recently they have released their first 3-track demo CD, under the same title ''Cobrakill''.
The are influenced by bands like MOTLEY CRUE, WASP, LIZZY BORDEN, JUDAS PRIEST & TWISTED SISTER.
The cover artwork is so fucking great!!!So 80s!! It reminds me the great releases of Mausoleum records.
The opening track is the ''Arena Of Sin''. Badass song in the vein of MOTLEY CRUE (2 first albums).
Pounding rhythm section (Bass & Drums) and a great riff from the guitar that sticks in your mind.Εspecially the solo is really tough in the middle of the song! Also, I must mentioned here that the vocals are really really great! Sometimes they reminds me Bonfire's Claus Lessmann.
The second song is the ''Cobrakill''. Powerful melodic song which reminds me again here MOTLEY CRUE (especially on the drum beat). The guitar riff is catchy, the bass guitar kicks ass.A groovy song with very good drum parts.
Third song is the ''Amber Eyes''. I think is the ''catchiest'' song of the demo.A song which has all the elements for a live concert, such as a refrain that the fans and the band can ''play'' together.The voice of Logan Lexi is really great here with passion and melody.Great melodic solo on the guitars from Randy White and a feeling straight from the 80s.
Line up:
Logan Lexi - Vocals
Randy White: Guitars
Session Musicians:
Jochen M. - Bass
Eike J. - Drums
Produced by Marco Brinkmann of Hellforge Studio.
Recorded by Menny Leusmann from Monkey Moon Recordings.
Mastered and mixing by Alexander Stocker (guitar - Stallion).
The production of the CD is very strong and tough.
A must have for every headbanger out there!
By Steve the Filthy Dog.
CONTACT:
https://www.facebook.com/cobrakillrocks
https://cobrakillrocks.bandcamp.com/music