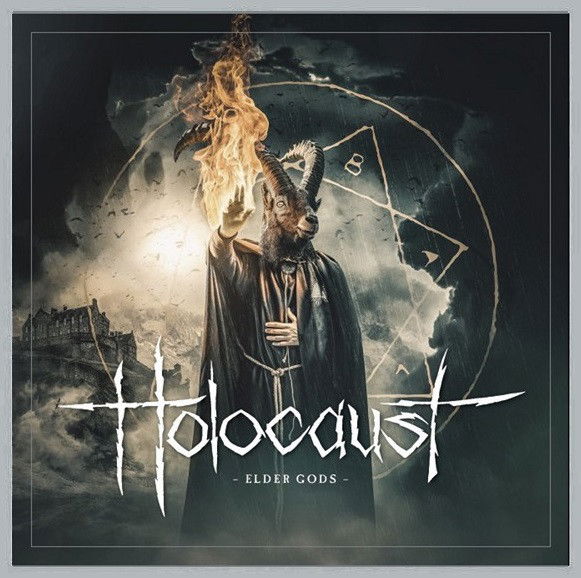 HOLOCAUST - ELDER GODS

Country: United Kingdom
Year: 2019
Label: Sleaszy Rider Records


Well..well..well.. here it is..
the 10th Album of the mighty HOLOCAUST - ELDER GODS.

This Scottish Heavy Metal Band was the pioneer of N.W.O.B.H.M. era with Classic Heavy Metal Albums like ''The Nightcomers'', ''Heavy Metal Mania'' EP, ''Live (Hot Curry & Wine)'' etc. HOLOCAUST always had releases with short or long breaks between them.
This year, 3,5 years after the Album ''Predator'' we've got a brand new release...

''Elder Gods'' contains 8 songs (CD has 1 Bonus track) of hard 'n heavy sound with touch of progressive metal inside. Reminds me a little bit of JUDAS PRIEST, HAWKWIND, GHOST & VOIVOD (yes.. VOIVOD in their psychedelic era). The songs are very well composed by the mastermind John Mortimer. Lot of atmosphere, aggressive, catchy riffs with great melodies and refrains that they will stuck into your mind...In my opinion the Best songs are ''Elder Gods'', ''Children Of The Great Central Sun'', ''Ishtar'' & ''Solaris''. Don't expect to hear songs like ''Heavy Metal Mania'', ''Death or Glory'', ''Smokin Valves'' that were almost 40 years before!
On the Rhythm Section is Mark McGarth on Bass & Scott Wallace on Drums (Great Drummer by the way).

The Album was recorded at Edenhall Studios and it has very good production and of course a really great cover artwork! The ''Elder Gods'' released on Jewelcase & Digipak CD (both versions incl. 1 Bonus Track). For the Vinyl Maniacs, don't forget...the LP released on Standard Black Vinyl & Silver Vinyl version is in Limited Edition of 100 Copies Worldwide!!!
Buy it now from Sleaszy Rider Records before it will be sold out...and also don't forget, HOLOCAUST will be live at CHANIA ROCK FESTIVAL on Saturday 6th of July.

BE THERE....HEAVY METAL IS OUR STORY...

By Steve the Filthy Dog.