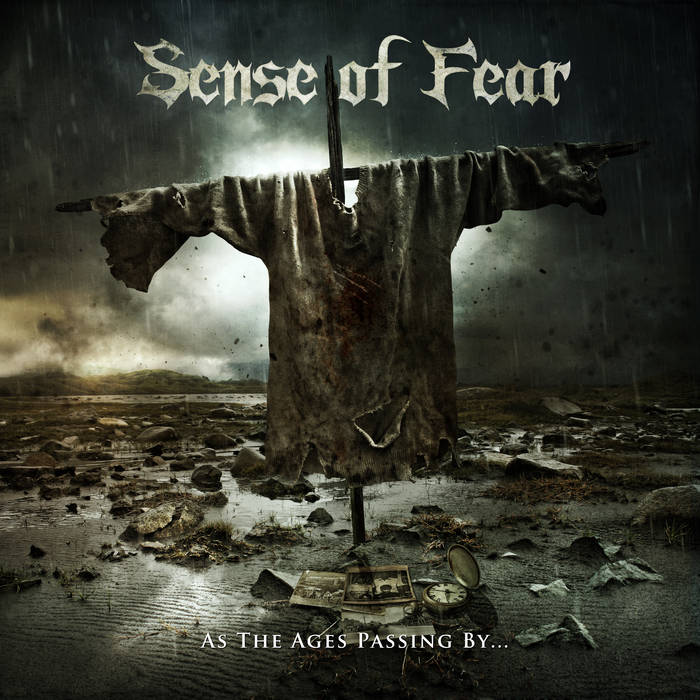 SENSE OF FEAR - AS THE AGES PASSING BY...
Country: Greece
Year: 2018
Label: Rockshots Records
Sense of Fear is a Heavy Metal band from Kozani, Greece.
They have released their first same tilted EP in 2013. The album ''As the Ages Passing By..'' is their second work and it was released in 2018 via the Italian Label Rockshots Records.Their music style is a mixture of Dark, Aggressive, Heavy Metal with Thrash & Power Metal elements.
Sense Of Fear line up is:
Markos Kikis - Drums
Giannis Kikis - Guitars
Themis Iakovidis - Guitars
Dimitris Gkatziaris - Bass
Ilias Kytidis - Vocals
They have shared the stage with many metal bands and artists among which Queensryche, Blaze Bailey, Gus G., Warrel Dane and Omen.Their playing is solid and technical. Their singer is really good.The album contains 10 songs dressed in aggressive Heavy Metal with melodic refrains, powerful drumming, loud bass and technical guitar work under a dark feeling.Songs like ''Molten Core'', ''Angel Of Steel'', ''Torture Of Mind'', ''Sense Of Fear'' and ''As the Ages Passing by'', Time Still Runs Against Us '' are the highlights of the album."Time Still Runs Against Us '' is my favorite song of the album.
The album ''As the Passing By...'' flows very fast and I didn't realize how quickly 58:05min. passed by, so I put it again and again in my CD Player.I'm not a fan of this kind of Heavy Metal but I really enjoyed very much the CD of Sense Of Fear. I recommend it to the fans of Nevermore and Iced Earth.
The production of the album is crystal clear and it has a really beautiful cover artwork with dark atmosphere.
Support Sense Of Fear cause they deserve it.
By Steve the Filthy Dog.
CONTACT:
https://senseoffear.bandcamp.com/
https://www.facebook.com/senseoffearband
https://www.reverbnation.com/senseoffear
https://soundcloud.com/sense-of-fear