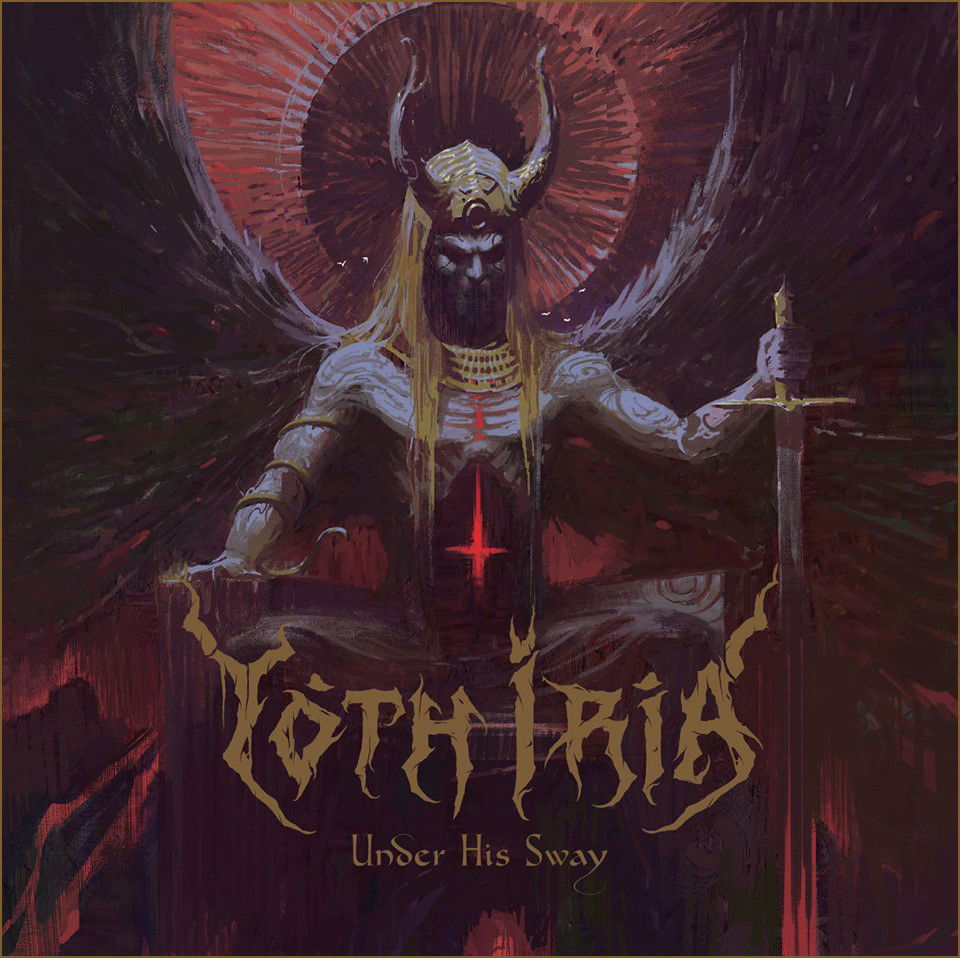 YOTH IRIA - UNDER HIS SWAY
Country: Greece
Year: 2020
Label: Repulsive Echo Records
WOW!!! What a storm was that?
The mighty Jim Mutilator and Magus Wampyr Daoloth joined their forces and give us an unholy pure Black Metal Gem.
Jim Mutilator was the ''father'' of the 2 most important Hellenic Black Metal pioneers, ROTTING CHRIST & VARATHRON.
After many years of silence he returns to give us a gift full of darkness, pureness and evilness.
The EP contains 3 storming songs straight from the bottom of the abyss!

''Under His Sway'' is a 6:11 minutes track of pounding metal!!
Black metal straight from the early 90s! The song has all the elements of a great song.
Fast parts, slow parts, atmosphere and wildness all those inside a terrific song that will be a classic tune in the next years. A fist straight in the face.

''Sid-Ed-Djinn'' is a 6:49 minutes track hard as hammer, evil like demons & Epic like Thor.
Mid-tempo song with fast parts of blasting Black Metal which reminds me the golden days of the mighty BATHORY. Lots of melodies in the guitar parts. Generally, it gives a Heavy Metal sense.
The vocals of Magus spread the horror and the feeling of the old era from the primitive & glorious early 90s Hellenic Black Metal.

Last but not least, there is a cover song of ROTTING CHRIST's ''Visions Of The Dead Lovers''.
The cover is performed the way it should be.

This Black musical journey joined the guitarist George Emmanouel (LUCIFER'S CHILD & ex- ROTTING CHRIST) & the drummer Maelstrom (THOU ART LORD, EMBRACE OF THORNS, RAVENCULT & more).
In January 2020 it will released via REPULSIVE ECHO RECORDS.
Available Formats:
10'' vinyl, Cassette, Digital.
Can't wait to get them!
By Steve the Filthy Dog.
CONTACT:
YOTH IRIA:
https://www.facebook.com/Yoth_Iria_Official-294541961469236/
REPULSIVE ECHO RECORDS:
https://www.facebook.com/repulsiveecho/