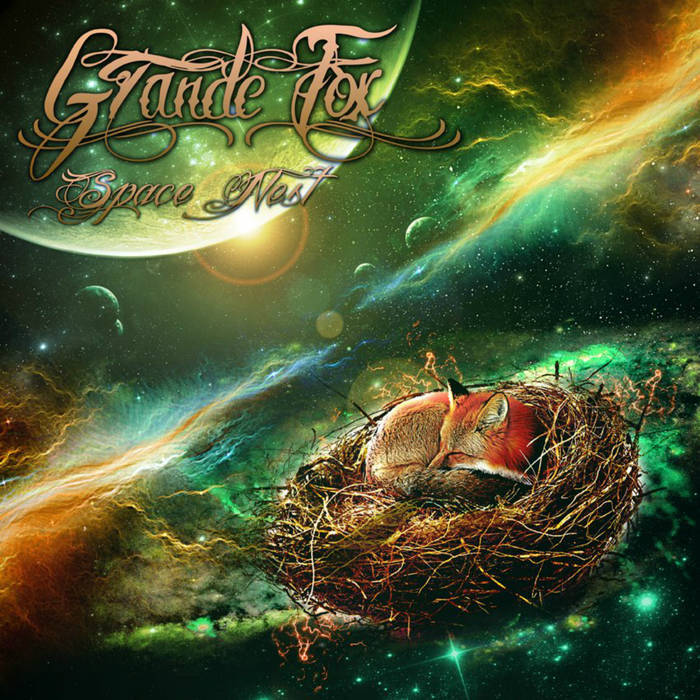 GRANDE FOX - SPACE NEST

Country: Greece
Year: 2016
Label: Independent
Grande Fox is a Heavy Stoner Rock band from Thessaloniki, Greece.They started in 2013 under the name Fox Terrier and soon went into concert action. Some changes in their composition led to a change of their initial name and their first attempts to record their own material.Having participated in many concerts and festivals, alongside names such as Emerald Sun and Nightstalker, Grande Fox released their first album, ''Space Nest'' in 2016, and an EP ''Kulning'' in 2018.
Grande Fox - Space Nest line up is:
Vocals: Berzamanis Nikos
Guitar: Zaoskoufis Lefteris
Drums: George Baltas
Bass: Paris Nikolaou
Thessaloniki city had always a great tradition as far as bands in the Rock genre scene are concerned.
''Space Nest'' is the first album of GRANDE FOX. It contains 8 songs of Stoner Rock with space/psychedelic elements.
The songs are groovy with heavy fuzz guitars, bass & drums hard as a rock and vocals ''drowned'' in a bottle of Jack.
Songs like ''Strange Situation'', ''Route 66' , ''Burned Beard'' (my favorite), ''New Beginning'' are the perfect samples of the album.
Space and psychedelic Rock atmosphere within the 09:11 track ''Psychotronic'' & 08:39 song ''Apopsychosis''.
All the songs of the album have progressive parts with lot of changes from Psychedelic to Heavy Rock elements.
You can hear influences from ALICE IN CHAINS, FAITH NO MORE, BLACK SABBATH, KYUSS, LAST DRIVE, NIGHTSTALKER and sometimes PANTERA.
The production of the album is very good made by the band and Kostas Kofinas.
The cover artwork is beautiful.
I really enjoyed the CD of GRANDE FOX, even it is not my style of music.
So, if you wanna taste a piece of kickass Heavy Stoner Rock stuff, choose the GRANDE FOX CD for your collection.
By Steve the Filthy Dog.
https://grandefox.bandcamp.com/
https://www.facebook.com/outofnesta/