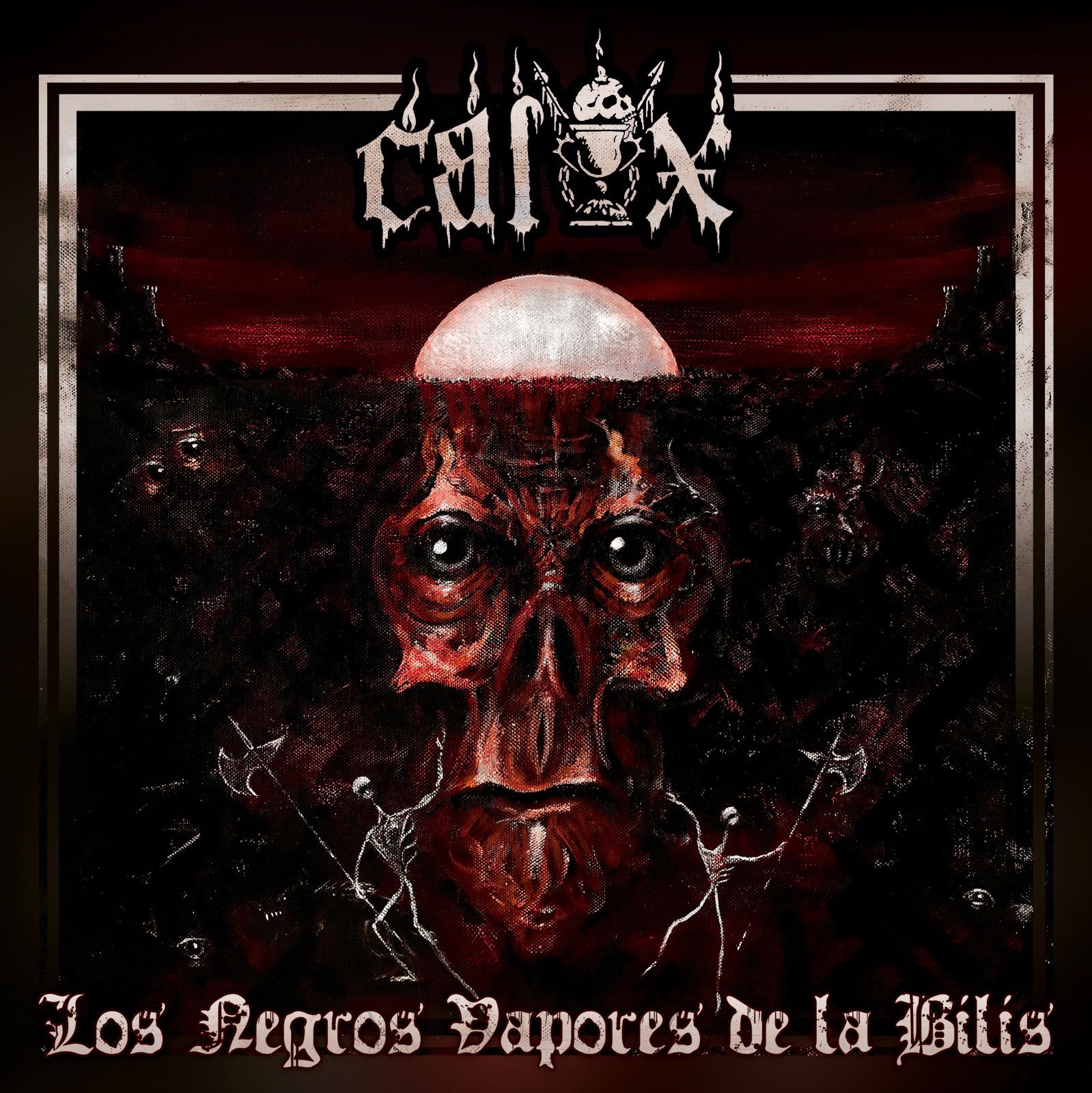 CALYX - LOS NEGROS VAPORES DE LA BILIS
Country: Spain
Year: 2022
Label: Independent
CALYX is an old school black metal band hailing from Spain. They had formed in 2013 and they have released so far few demos, one full length studio album in 2019 and a split EP. ''Los Negros Vapores de la Bilis'' is their second full length album and it was released on 4th of September 2022. So, we have new hot stuff from CALYX! You can also read HERE an interesting conversation that we had with them. ''Los Negros Vapores de la Bilis'' contains 7 songs of pure old school black metal hymns in Spanish language (I love so much the Spanish language!!). The compositions are evil, heavy & solid with fast blast beats, fast guitar riffs with the classic cold feeling that black metal gives to the listener and of course screaming black metal vocals that will reap your ears in two! In my opinion CALYX it's not a typical Black Metal band with the same riffs that most of black metal bands use to have. Their compositions have a variety from the metal genre. You can hear some classic heavy metal sound (especially in the guitar parts & the solos), lots of thrash metal stuff & many doom metal parts. Of course all those music elements, CALYX have the skills to fill them in their music under their own filter of the unholy black sound. The production of the album is so fucking great, I had many years to hear production like that. It is human (I don't know if this word is correct!), it is not a typical black metal production with plastic sound, cold atmosphere (Norwegian style) and drumming full of triggers. It sounded so true, clear (I can hear & realize the parts of the bass guitar!! Ha ha, it is so rare for productions nowadays!) and of course fucking HEAVY! The CD comes in a normal jewel case with 8 pages booklet & with a beautiful sick cover artwork made by Remy Savatier (Dargon) & Layout by Ruth Cabello (UrbanGramer).
Lineup:
Humungus: Vocals
S.D: Guitars
Fantoni: Guitars
Petroski: Bass
Huarte: Drums
For fans of BATHORY, CELTIC FROST, DESASTER, SODOM, DARKTHRONE & more...
By Steve the Filthy Dog.
CALYX CONTACT:
https://www.instagram.com/calyx_blackmetal/