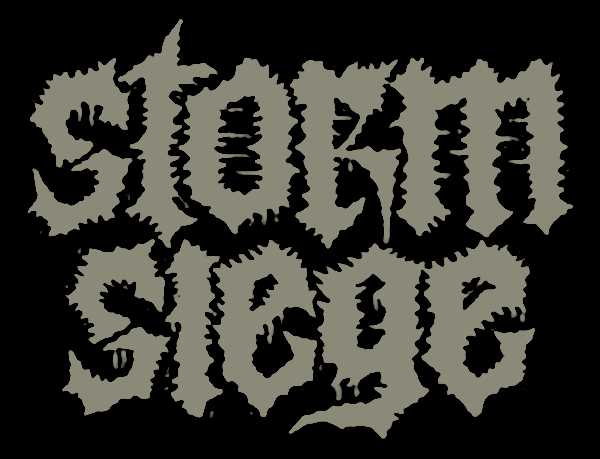 !!!DEATH/THRASH METAL FROM SPAIN!!!
We had a conversation with Salva.Enjoy!
Welcome to the FILTHY DOGS OF METAL Webzine.
1. Tell us a few things about STORM SIEGE (Members, Starting Year etc).
I started this project in late 2014. It's been since the beginning a One Man Army, although it wasn't my intention and there were some occasional members during short periods of time, I finally released it was the only way to go. For the past year I have been rehearsing with a drummer, Akis, prior to recording the first album.
2. Your have recently released your album ''Satanas Sum''. What is the feedback from your audience as well as from the press?
Greetings from friends.Silence from fake friends.Positive from the small portion I managed to reach.
3. Label or DIY and why?
I know nothing about Labels.As far as DIY goes the positive aspects of it, I think, outperform the negatives. I suppose if you reach certain levels delegating it's the only way to get everything done, but for now, learning every task I needed to know in order to make this music thing happen has been infinitely valuable.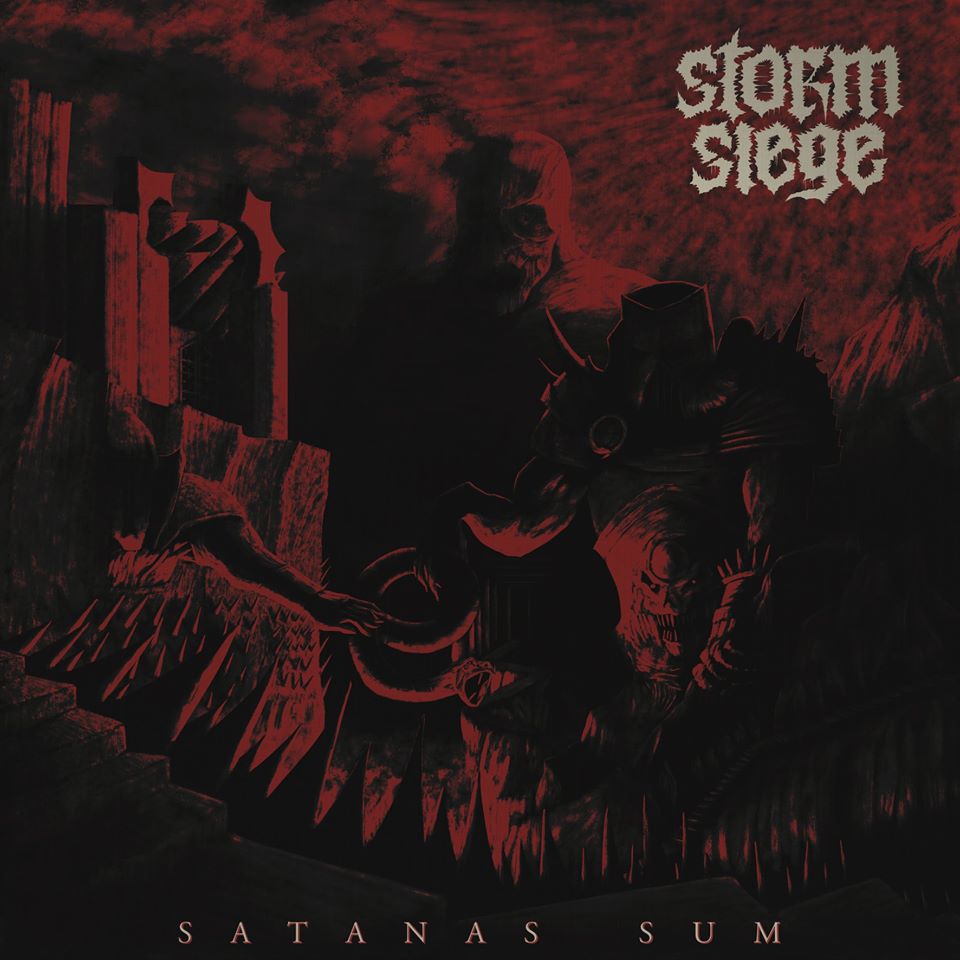 4. Do you prefer Vinyl, Tape, CD or Digital Format and why is that?
I would rather choose Vinyl, Tape or CD than digital. Digital format may be better for other styles of "music".
5. Your music style is Death Metal. Which are your main influences (Favourite Artists / Bands etc.)
It is? Maybe it is. Bands I listen to everyday are Metallica, Slayer, Death, Pantera, Annihilator, Bolt Thrower, Burzum, Dissection, Carnivore, Corrosion of Conformity, Crowbar, Kyuss, Deicide, Down, Enslaved, Inquisition, Judas Priest, The Smiths, Joy Division, The Highwaymen, Deicide, Black Fast, and some more.
6. Which things, do you think, a Band should sacrifice in order to succeed? Have you ever sacrificed anything in your life for a better future of your Band?
If I knew I would be already successful, or maybe not...Jokes aside, I have sacrificed, at first with some hesitation, but then understanding it was a necessary thing to be done; social life, mental health, you name it.
7. Describe your ideal live show as a performance Band. Have you already experienced that?
In this day and age, being able to play a live show, with people attending, is more than enough.
8. Which attributes, do you think, that a new Death Band should have in order to gain identity and be unique?
Talent and creativity, as if we didn't know that; discipline, hard work.
9. Do you believe that Bandcamp and other Digital Platforms help the new Death Metal Bands? Which, do you think, is the ideal way for a Band to promote its work?
If it wasn't for the Internet I would never have discovered Music (at least not the one that made me pursue this career) and I would be a miserable person living a tedious life.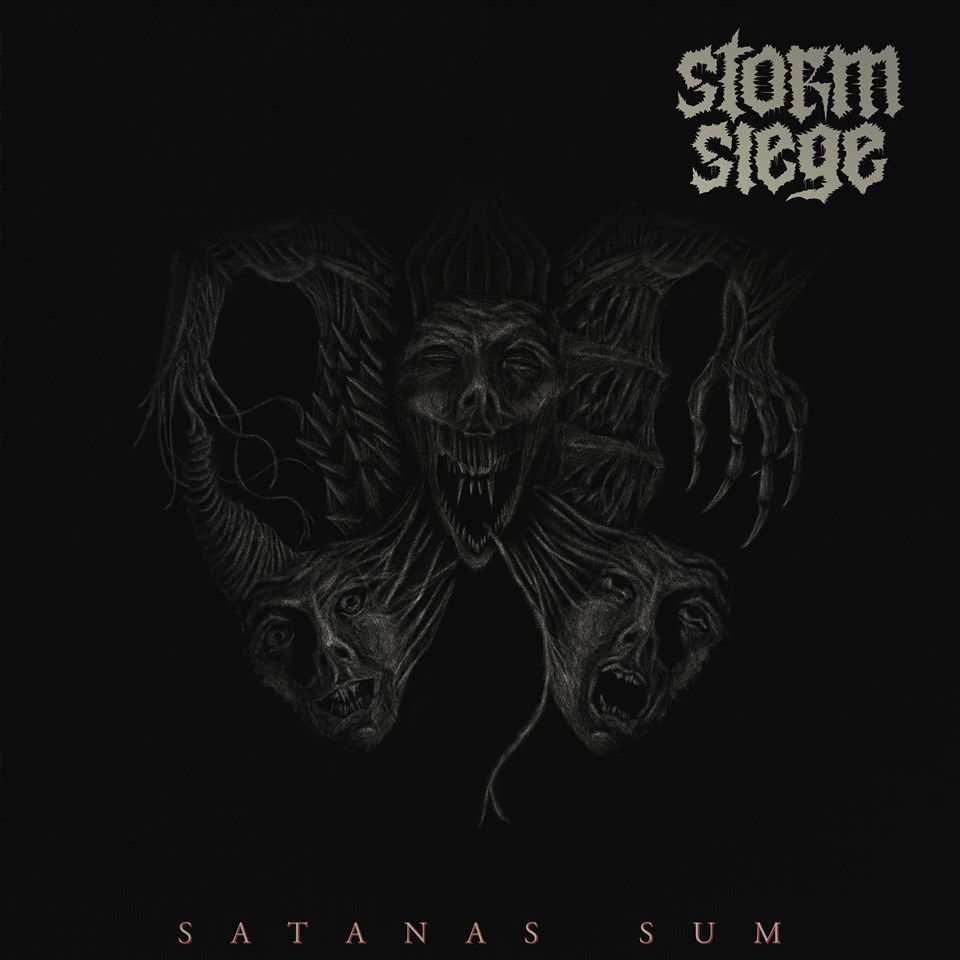 10. Tell us a few things about the New Underground Metal Scene in Spain (Bands, Fanzines, Webzines, Metal Clubs etc.)
I don't know much about the scene here, I know a few good bands and great people too, but in general I do not find it compelling or helpful.
11. Do you know anything about the Hellenic Metal Scene?
I only know two Greek bands, neither of them are metal bands though.One of them is Tuber, an instrumental stoner/rock band, great band; the other one is Going The Distance, a hardcore band, in which Akis, the drummer I've been rehearsing with, plays. Check them out!
12. What are your future plans?
My future plan after the album release was playing it live, but for now I guess I'll keep composing, recording, releasing new material and maybe mixing other bands.
13. Thank you very much for your time & Keep up the good work! The closure is yours.
The pleasure is mine, I hope we can talk again in the future.Storm Siege first album "Satanas Sum" is available for streaming and digital download, CD will be out soon via Bandcamp, I hope everyone can give it a listen!
By Steve the Filthy Dog.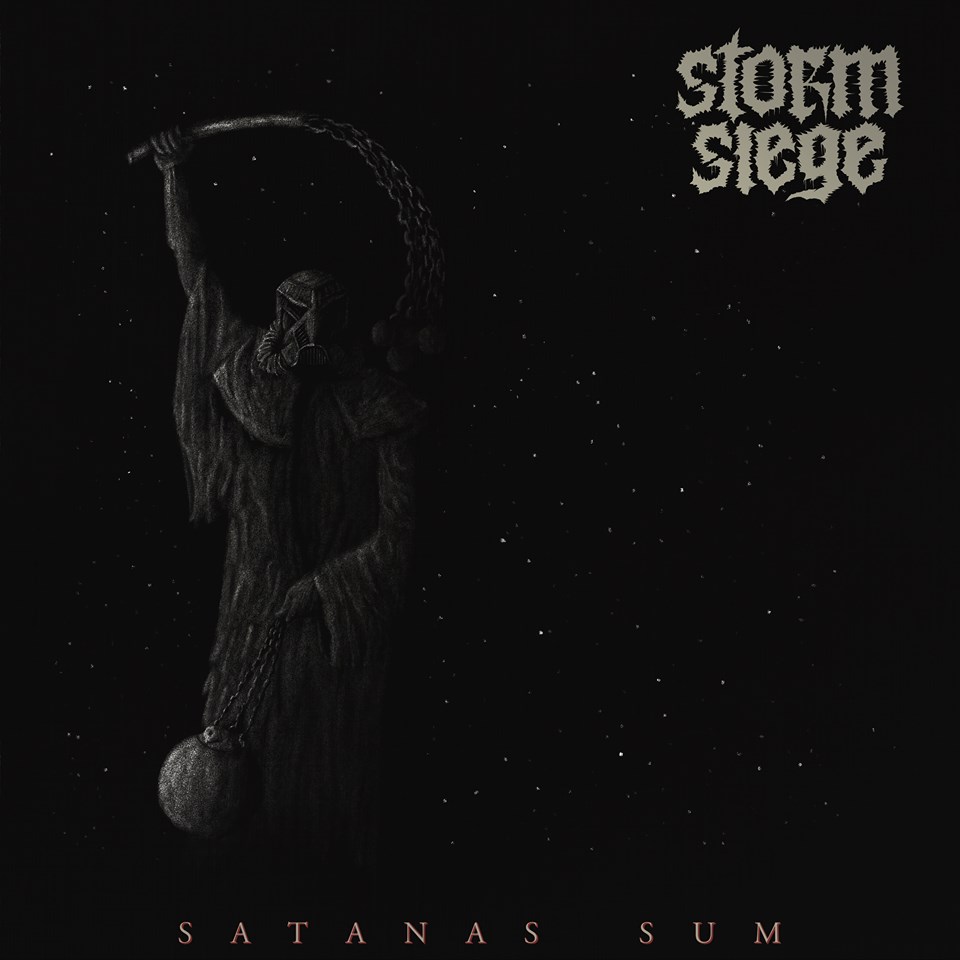 STORM SIEGE CONTACT:
https://stormsiege.bandcamp.com/
https://www.facebook.com/stormsiegethrash