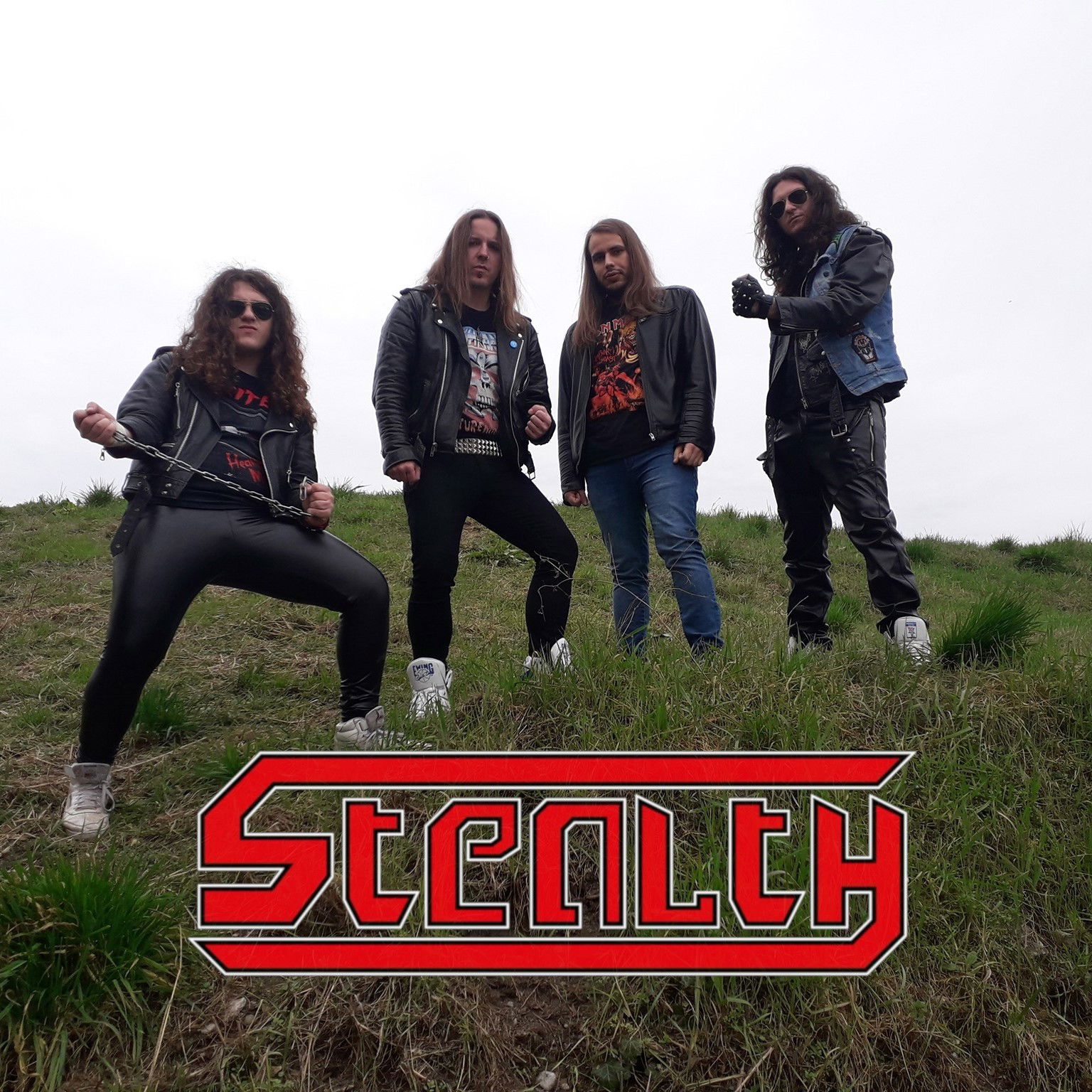 !!!ITALIAN SPEED METAL!!!
We had a conversation with STEALTH.Enjoy!
Welcome to the FILTHY DOGS OF METAL Webzine.
Tell us a few things about STEALTH (Members, Starting Year etc).
In early 2019 our axeman Ricky was fired from his former band: shortly thereafter, Ricky called his friend Irian which came from a recent delusion with his black metal project and suddenly they began to rehearse in Ricky's Coven..the first heavy speed riff were born and just after a while Simo joined the duo, adding his pumping bass to the earliest incarnation of some of our current songs.After some rehearsal they decided to call their long-time friend Andy (ex Agitator) which was suddenly happy with the compositions whey were forging. Stealth was officialy born.
You have recently released your demo ''F.S.T.''. What is the Feedback from your audience as well as from the Press?
Despite this fuckin' Covid we're getting very good feedbacks both from critics (webzines etc) and supporters which seems growing constantly, we also managed to play a show (our first one!) last September in which we officially released our demo F.S.T. - Lots of maniax which praised us and we were very happy, despite all this shit around.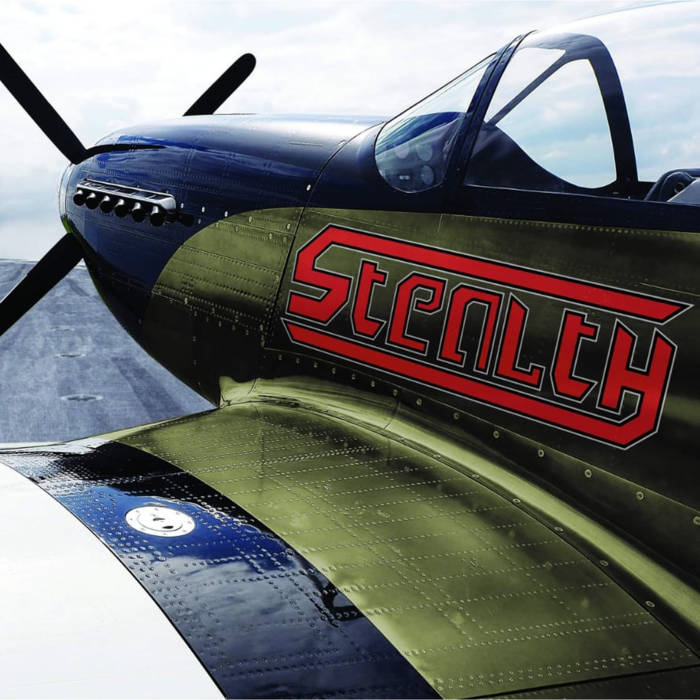 Label or DIY and why?
Well the recording process, mixing and mastering was totally DIY, so it was for graphics, logo, etc..we were lucky enough to have found a couple of underground labels which counted on us and they are supporting us in the best possible way! We would like to thank Red wine rites and Italian Thrash Attack for the huge help!
Do you prefer Vinyl, Tape, CD or Digital Format and why is that?
Being huge fans of the analog format, we decided to have our demotape released firstly as a cassette, but we're also planning to have a CD release of it, because some people have no way to listen to cassette (anymore) and some are great..listeners in car! haha!! For our next works (as our first full length etc) we would love also a LP release, it's obviously killer!!
Your music style is Speed Metal. Which are your main influences (Favourite Artists / Bands etc.)
We don't like to do a list of the usual bands (everyone knows them..same old stuff..) ; indeed we have various bands (and not only metal) that inspired us a lot in our "musical growth"; we aren't tunnel-visioned nor focused on only a musical genre, we compose music with our heart without think to any band in particular. If the cap fits, wear it.
Which things, do you think, a Band should sacrifice in order to succeed? Have you ever sacrificed anything in your life for a better future of your Band?
We didn't sacrificed anything in order to play our music ..oh well, we sacrificed girls !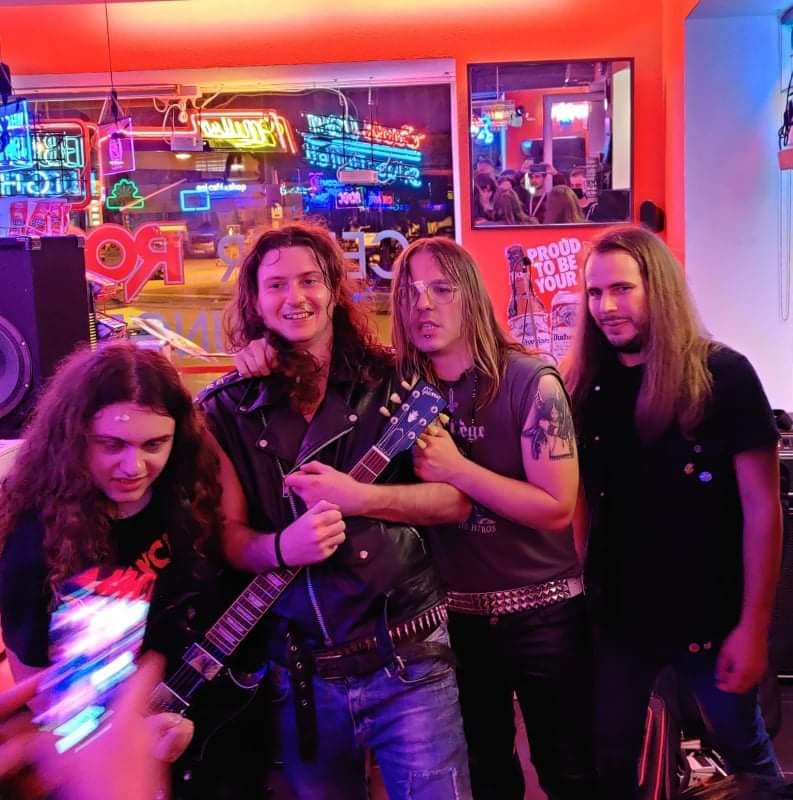 Describe your ideal live show as a performance Band. Have you already experienced that?
As long as there are passionate headbangers under the stage, spirit of sharing between bands and alcohol it's great for us!!
Which attributes, do you think, that a new Speed Metal Band should have in order to gain identity and be unique?
Everything was already written 30 years ago; we put every drop of sweat,love for the music and passion in what we do. in this way we're unique in our own way!
Do you believe that Bandcamp and other Digital Platforms help the new Speed Metal Bands? Which, do you think, is the ideal way for a Band to promote its work?
We're using and we'll use digital platforms to spread our music in a rapid way ; clearly we totally prefer the physical format: having it in our hands
makes you totally satisfied both in "sentimental" and "economic" way. we're more into selling our stuff at live shows..we wanna come back on stage and recruit...new supporters! argh!!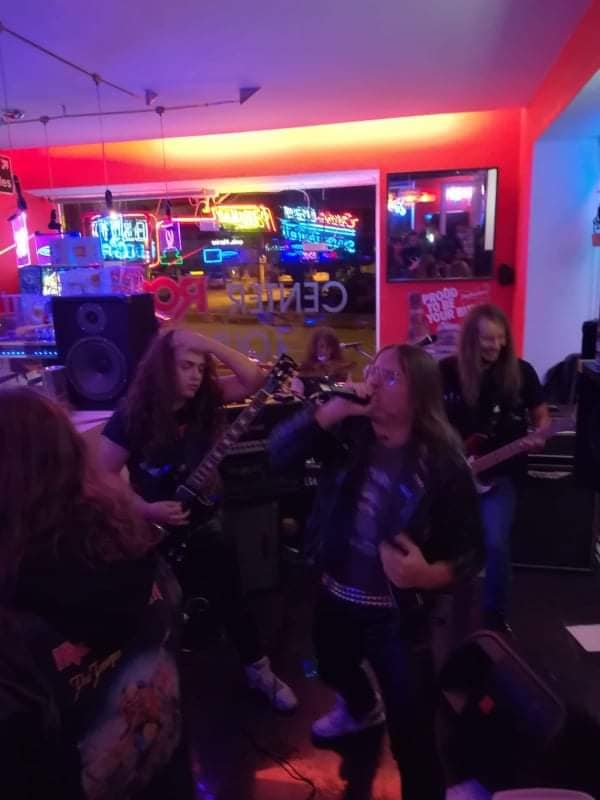 Tell us a few things about the New Underground Metal Scene in Italy (Bands, Fanzines, Webzines, Metal Clubs etc.)
This fucking Covid put another coup de grace on a already dying italian musical scene, particularly as regards metal venues and shows...however, there are still various cool killer combos that whithstand this shitty situation..such as Witchunter, Hellcrash, Torment, Rogue Deal..the future of the "scene" seems to be quite uncertain and unpredictable, unless we're not dead we're still playing.!
Do you know anything about the Hellenic Metal Scene?
Andy is a great fan of the old Hellenic Black Metal scene (Necromantia and Varathron above all, early Rotting Christ) and some old great
Speed/Heavy combos such as FLAMES, NORTHWIND, SARISSA and SPITFIRE. We all are fans of greek chicks also! haha!
What are your future plans?
We are finishing to compose the songs that will shape our first full length album...otherwise..REHEARSING, REHEARSING AND REHEARSING!
Thank you very much for your time & Keep up the good work! The closure is yours.
Thanks Filthy Dogs Of Metal Webzine for have us interviewed!! it' always a pleasure to talk about our music and way of live it! We can't wait to play in Greece 'cause we love your amazing country and your fierce headbangers!! NOW LET'S BACK TO THE TRENCHES!
By Steve the Filthy Dog.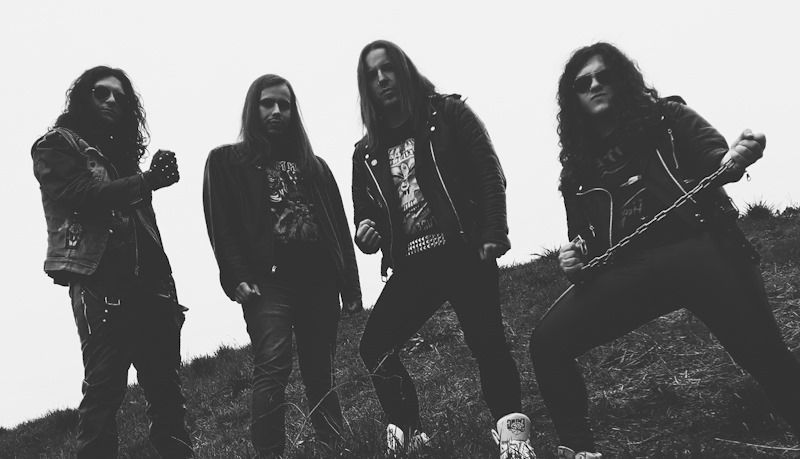 STEALTH CONTACT: