!!!DOOM METAL FROM ARGENTINA!!!
We had a conversation with SERPENT COBRA. Enjoy!
Welcome to the FILTHY DOGS OF METAL Webzine.
1. Tell us a few things about SERPENT COBRA (Members, Starting Year etc)
Well, the band started around mid 2017, we were initially 4 members, as I was going to be just the vocalist, but then we had to kick the bassist out so I picked it up and learnt how to play it. From the beginning it was an idea from both me and Emanuel, the guitarist. There was a girl on the drums which let us rehearse at her place, and with whom we composed our first songs, but later left the band for health reasons. Then we found Ezequiel, who played with us about a year, and who recorded the album with us. He was going to move out of the country so we started the search for a new drummer again, which we found- Ema's roommate, José a.k.a Cote. He's a great drummer. We are very content with the new formation.
2. You have recently released your album ''Anatomy Of Abuses''. What is the feedback from your audience as well as from the press?
We could say it's been suprising, bigger than we could have imagined. We are from a small city somewhere in Argentina and it's hard for bands who are not located in the US, or Europe to make it. So the fact that so many people have supported us by buying our album on Bandcamp, and listened to us on Youtube, or made pre-orders for our vinyl and cd releases feels awesome for us. Especially that part, having our album phisically released; just the idea of people around the world being fans and playing our vinyls/CDs on their turntables/devices is just awesome!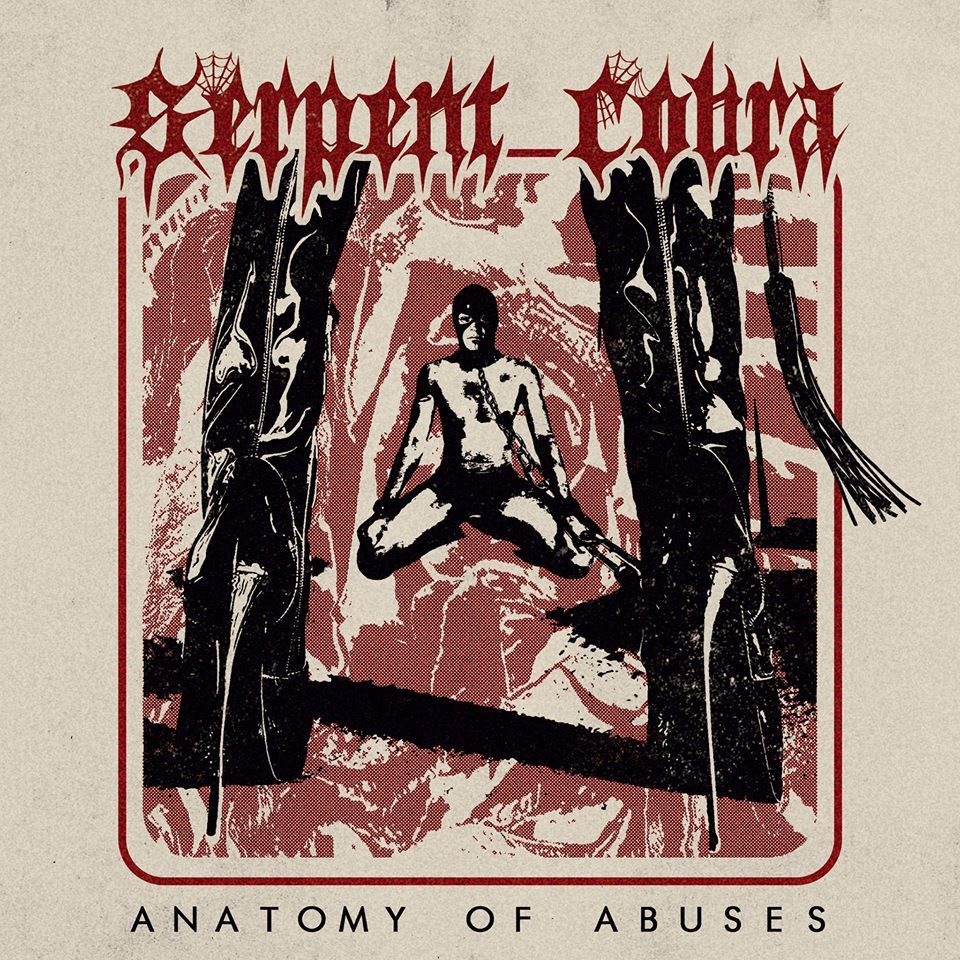 3. Label or DIY and why?
We got our physical releases through Interstellar Smoke Records. The owner, Jacek, contacted us to do a release and we are very excited about it. Due to the current situation with the virus we don't know when people in general, and us in particular will be able to be in touch with our copies. Plus shipping here is a pain in the ass. As regards to DIY, we would love to if we ever have the income to do so.
4. Do you prefer Vinyl, Tape, CD or Digital Format and why is that?
I think I speak for both of us when I say vinyl, but any format is great as long as you get to listen to your favourite music. I think the thing with phyisical formats are about the experience, depending on what, it kinda transports you to a certain moment in time, and the feeling is great. Physical formats in general are great for those who love to collect records as well.
5. Your music style is Doom Metal. Which are your main influences (Favourite Artists / Bands etc.)
Well, definitely I'll go for Pentagram first, as it is the band that got us inspired to start the band in the first place. So was Witchfinder General, Sabbath, Electric Wizard, Candlemass, Vitus, the giants, you know. Besides that we are very much into NWOBHM/NWOTHM, where Witchfinder General and Pagan Altar suit well and also I'm a huge fan of classic heavy metal and speed/thrash metal as well. These are big influences as regards the attitude and energy they transmit.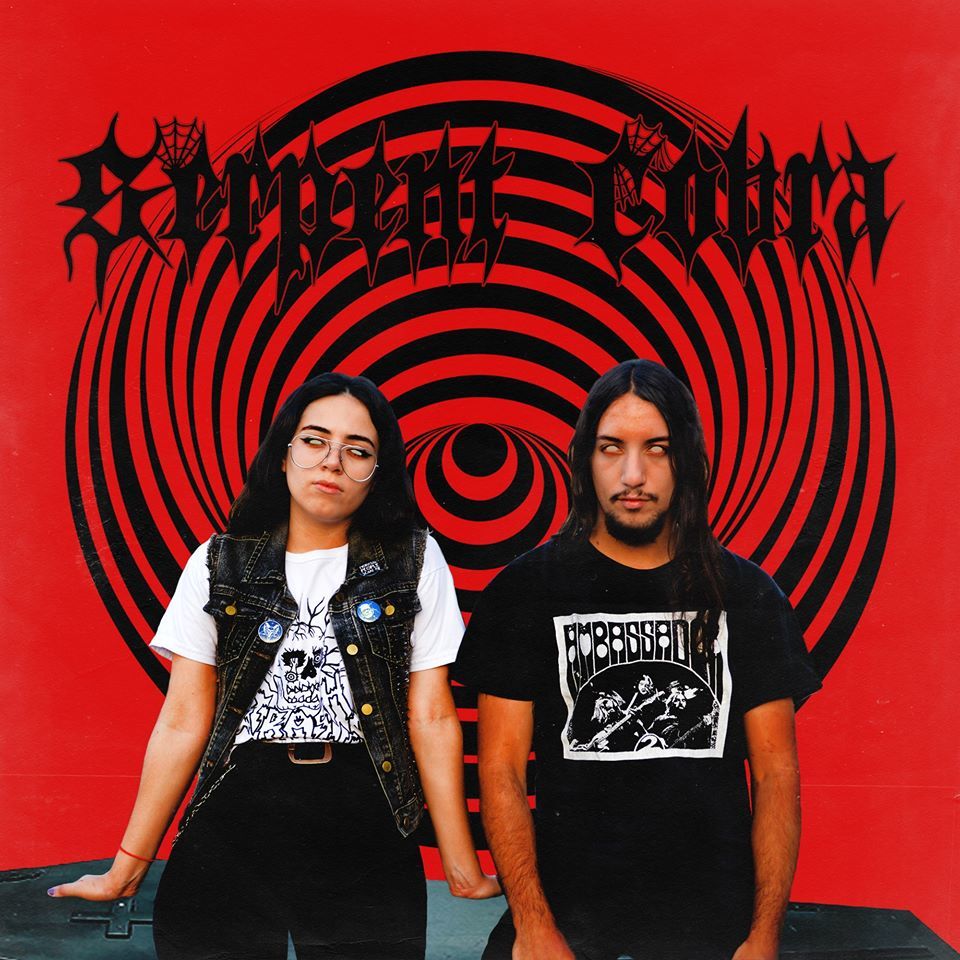 6. Which things, do you think, a Band should sacrifice in order to succeed? Have you ever sacrificed anything in your life for a better future for your Band?
Being in a band and taking it seriously isn't a joke. It's like a job you don't get paid for, or lucky if you do. Especially in this country. So you have to be really passionate about it. I study at university and this takes a lot of time and energy. So does the band. So I end up running around all day and it can be stressful at times, but in the end it's the most rewarding thing to do, playing music. I believe that sacrifices are worth it when it comes to doing what you love.
7. Describe your ideal live show as a performance Band. Have you already experienced that?
Well, we haven't played live as much as we would love to, but each time it's been great because of the thrill you get by playing live, plus your friends there backing you up, and new people who get to know you. We got the opportunity to open for Pentagram in September in their upcoming show in BS AS. So that is kind of THE ideal performance for us. It will certainly be the happiest day of our lives for sure. We hope this pandemic will be long put behind by the time.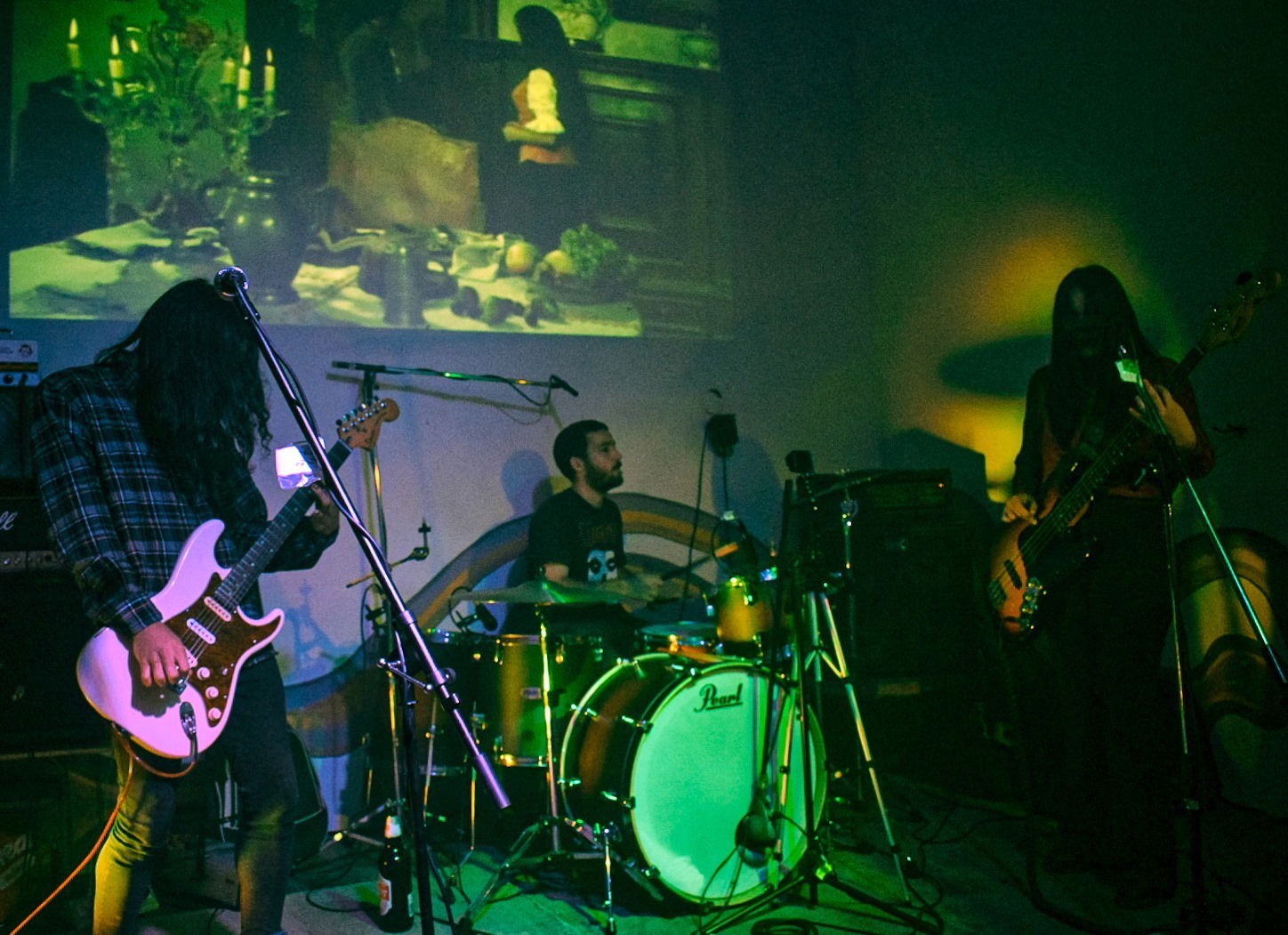 8. Which attributes, do you think, that a new Doom Metal Band should have in order to gain identity and be unique?
That's hard, cause we are noobs in this stuff, but we follow our guts and do what feels right to us. We also really admire our idols and want to be like them, but we keep in mind that we have something fresh to offer. So my advice would be, loving who you are, loving your music, and being proud and authentic. This might get you far, but most importantly gives you peace of mind.
9. Do you believe that Bandcamp and other Digital Platforms help the new Doom Metal Bands? Which, do you think, is the ideal way for a Band to promote its work?
I think Bandcamp is the greatest thing that could happen to artists worldwide nowadays. I also believe that you have to take advantage of technology and social media, which is great but you also have to have some degree of criteria as regards aesthetics and use it smartly. Money helps a lot, but it's not everything. It's about the content, and the quality.
10. Tell us a few things about the New Underground Doom Metal Scene in Argentina (Bands, Fanzines, Webzines, Metal Clubs etc.)
Well, certainly the underground here is small, but it's solid. There are so many good bands out there. The Black Furs and Mephistofeles are awesome and really solid bands in the scene. I'm very into Ambassador and Almanegra which make this tasty fuzzy-stonerized heavy blues, and they're very representative of the national rock foundations. "Firepower" is a cool platform for promoting new bands.
11. Do you know anything about the Hellenic Metal Scene?
I know a couple of great Hellenic bands, Naxatras and 1000mods are surely among the first ones we got in touch with. Then more recently we heard of is Acid Mammoth.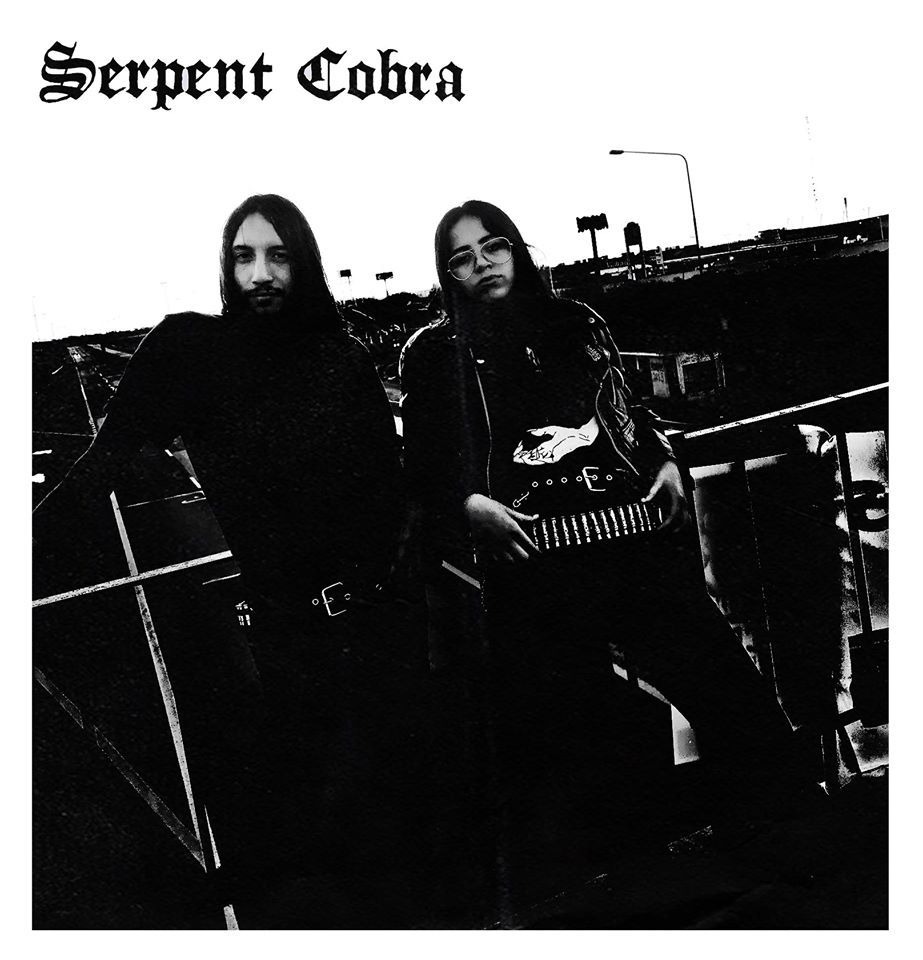 12. What are your future plans?
Our future plans aren't actually plans, but we really hope we can tour all over Argentina, Latin America, the US, Europe, Asia, you know, all over the world someday. We really hope we can live of our music because it's our passion.
13. Thank you very much for your time & Keep up the good work! The closure is yours.
Thank you so much for getting in touch with us!! We are currently working on some rad new songs and we have many suprises to come, something about a session, a split and new album hanging in the near future for sure. Keep up the good work you too, good luck and thanks again for the platform!
By Steve the Filthy Dog.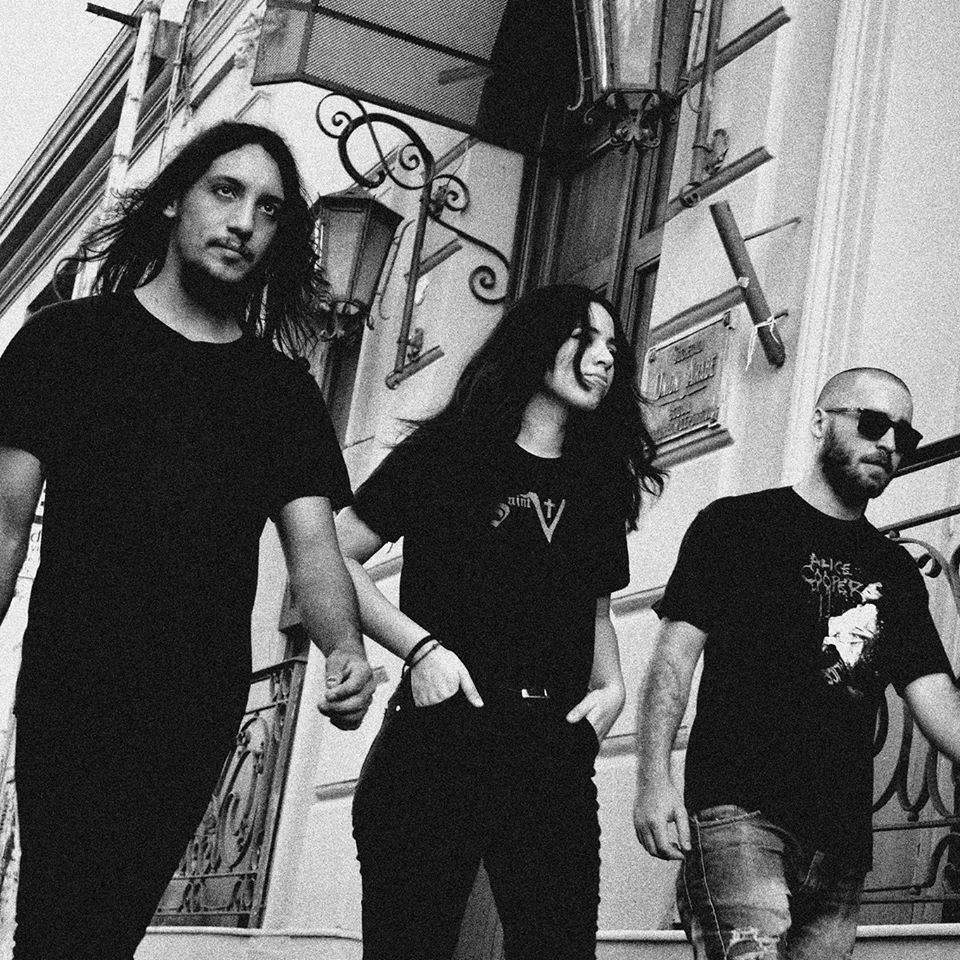 SERPENT COBRA:
https://serpentcobradoom.bandcamp.com/
https://www.facebook.com/serpentcobradoom/
https://www.instagram.com/serpent.cobra/?igshid=1ekeuq4x76rxb&fbclid=IwAR3ugvSZOoQe0OkqBR8QsJeEMaZUsIVGRmYKi2VlDt3IYtMkVsrKt89D_vQ