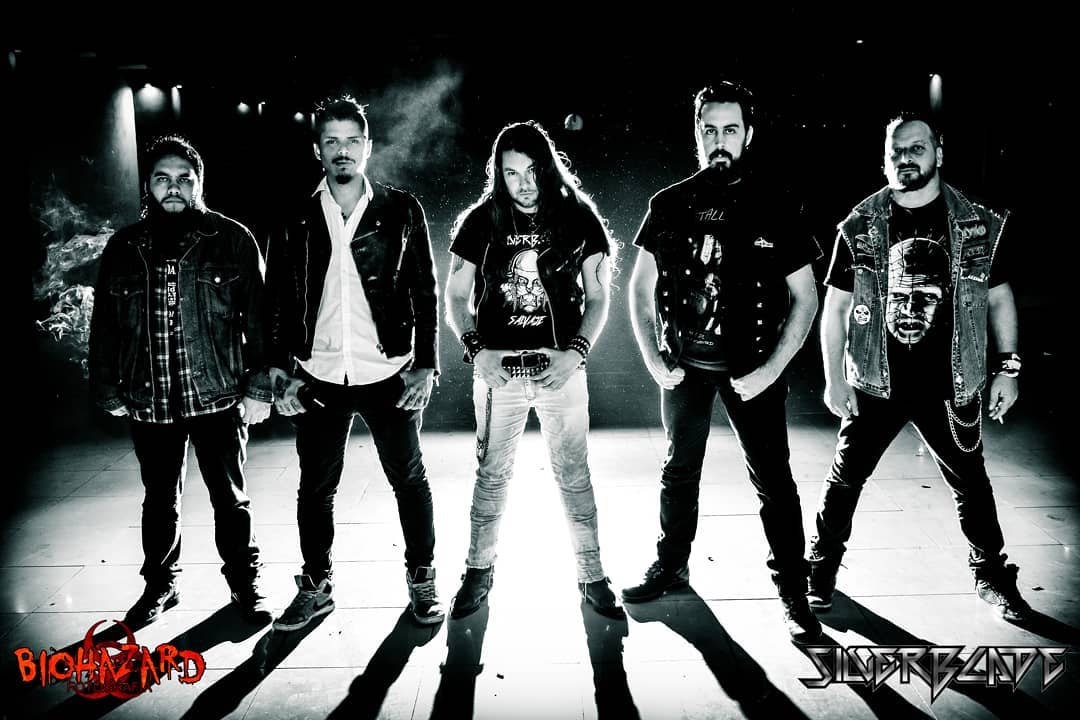 We had a conversation with SILVERBLADE. Enjoy!
Welcome to the FILTHY DOGS OF METAL Webzine.
1. Tell us a few things about SILVEBLADE (Members, Starting Year etc).
Hello everyone .
We are Silverblade, a Heavy Metal band from Buenos Aires, Argentina. The band was founded by our guitarist César Liptai in 2004 and had several formations, recording an EP entitled "Sombras del Tiempo" in 2012 with the previous line up.
The current members are:
Sebastian Bradocck - Vocals
Cesar Liptai - Guitar
Federico Saucedo - Guitar
Roman Bond - Bass
Charly Bek - Drums
2. You have recently released your new album ''Silverblade''. What is the Feedback from your audience as well as from the Press?
We are surprised with the impact of our album. We received positive reviews from colleagues, media and people who did not know our material. We appreciate it very much and it motivates us to improve ourselves in the next album.
3. Label or DIY and why?
We believe that both ways of releasing a record are fine, but having the support of a label facilitates some things, such as distribution, advertising, new audiences and access to other countries.
We are currently independent and we are evaluating proposals for different record labels.
4. Do you prefer Vinyl, Tape, CD or Digital Format and why is that?
The physical format is important and Heavy Metal fans are collectors. Of all those formats, vinyl is the best, sound level and aesthetic level. It would be amazing to edit on vinyl! For the moment, we will edit on CD and maybe on tape.
On the other hand we understand that people prefer the digital format, since it is more comfortable, but we believe and feel that the real experience is with the physical format.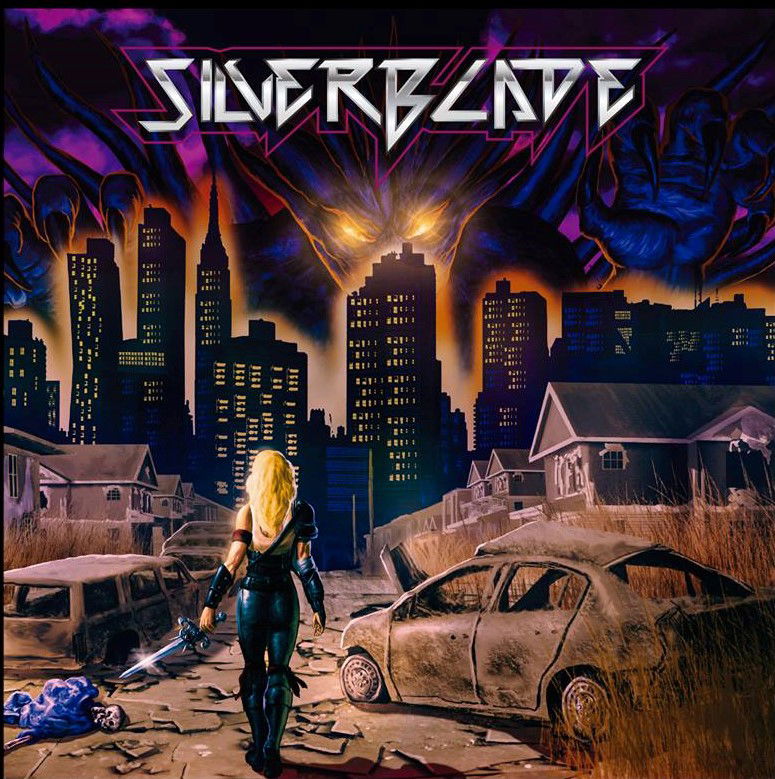 5. Your music style is Heavy Metal. Which are your main influences (Favourite Artists / Bands etc.)
Our influences are heavy metal and hard rock of the 80s and we are also listening to soundtracks of movies (especially action movies) to inspire us.
Whenever we finish rehearsing, we hang out listening to Judas Priest, Grave Digger, Scorpions, Iron Maiden, Accept, Saxon, Mötley Crüe, LeatherWolf, Lion, Helloween, Gamma Ray, Rage and other bands.
6. Which things, do you think, a Band should sacrifice in order to succeed?
Have you ever sacrificed anything in your life for a better future of your Band?
Many things are sacrificed to maintain a band. Time, money and in some cases, even relationships! Individually we have missed birthdays, escaped before work or go to work without sleep, just by going to play with Silverblade. We are all aware that this is not easy.
7. Describe your ideal live show as a performance Band. Have you already experienced that?
A dream concert would be opening for one of our idols or presenting our album in a crowded place!
So far we have not fulfilled any of those, but we play in concerts and festivals that we enjoy a lot, together with bands that we greatly appreciate and share with us the same passion for Heavy Metal.
We believe that a good concert should be in suitable places with good sound, lights and what is necessary to offer a good show.
8. Which attributes, do you think, that a new Heavy Metal Band should have in order to gain identity and be unique?
We do not know if there is a formula for success, but if we believe in the constant work that consists of composing, rehearsing, moving and generating contacts and, giving 100% in each show and looking for quality when recording.
The identity of a band I think is defined by the personalities that integrate it and the individual influences that are manifested at the time of composing, which makes the songs unique.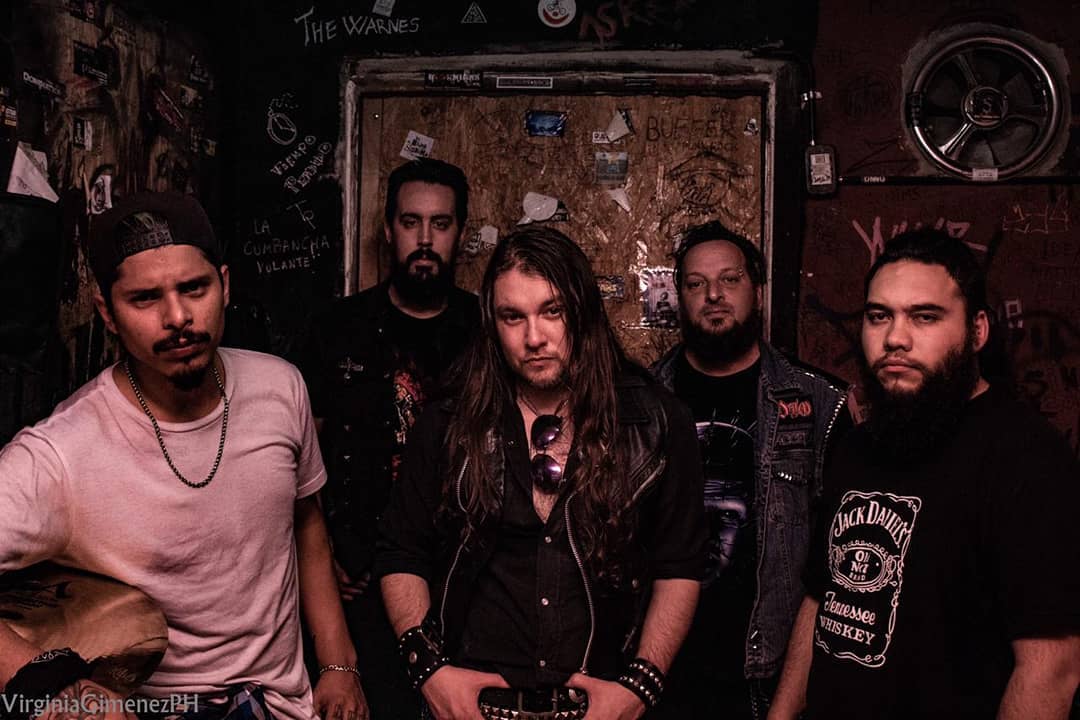 9. Do you believe that Bandcamp and other Digital Platforms help the new Heavy Metal Bands? Which, do you think, is the ideal way for a Band to promote its work?
Until now, virtual platforms have been a useful tool to shorten distances and make ourselves known. This type of promotion coupled with the production of content, such as video clips, singles, videolirycs and editing albums, are necessary to make themselves known in other countries.
10. Tell us a few things about the New Underground Metal Scene in Argentina (Bands, Fanzines, Webzines, Metal Clubs etc.)
For a few years, bands are emerging that claim the classic influences of Heavy Metal, Speed Metal and Hard Rock, without sounding like tribute bands, but offering originality and talent without sounding equal to each other.
Bands such as Metaluria, Steelballs, Velocidad 22, Interceptor, Hërpes, Kombate, Bulletproöf, to name a few, are a sample of what we are talking about.
Underground media such as fanzines and radios are always supporting concerts and people slowly discovering these bands that are emerging.
The places to play are varied, there are many festivals and concerts on weekends.
11. Do you know anything about the Hellenic Metal Scene?
We know that there are many heavy metal maniacs!
There are several labels that edit a lot of material, such as Alone Records, which has released bands from South America, such as Blizzard Hunter and our friends from Steelballs!
12. What are your future plans?
Our plans are to continue playing and presenting our debut album. We also plan to tour Argentina with other bands and edit our material in other countries.
13. Thank you very much for your time & Keep up the good work! The closure is yours.
Greetings from Argentina to all FILTHY DOGS OF METAL readers, we hope you enjoy Silverblade !! Thank you very much for the interview !!
By Steve the Filthy Dog.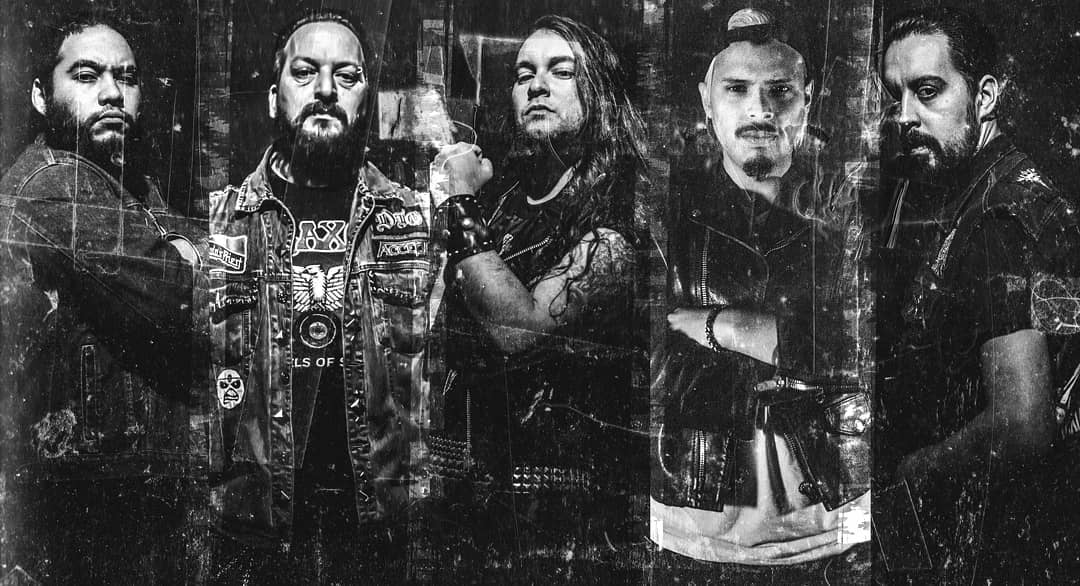 SILVERBLADE CONTACT:
https://www.facebook.com/Silverblade.Steel/
https://www.instagram.com/silverbladeoficial/