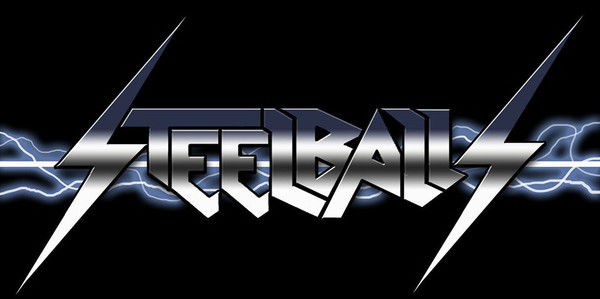 !!!HEAVY METAL FROM ARGENTINA!!!
We had a conversation with Juan Herrera (Guitars). Enjoy!
Welcome to the FILTHY DOGS OF METAL Webzine.
1. Tell us a few things about STEELBALLS (Members, Starting Year etc).
The band started in 2013, but we didn't have a stable formation until 2016. At the beginning, we all had different bands and we got together for playing Heavy Metal but mostly for fun, we didn't think in the band as something serious. Then, we composed some songs and decided to record it in our first EP seltitled "Steelballs" (2016), and we started the road as a band.
The actual formation of the band is JP Churrarin on vocals, Nicolas Gimenez on Drums, Mario Mansilla on Bass, Paolo Rossi in guitars and me in the other guitar (Juan Herrera).

2. In 2018 you released your album ''Thunder Strikes Again''. What was the Feedback from your audience as well as from the Press?

We got a really good feedback from the audience and from the press. First, the album was available at full in youtube, the NWOTHM channel uploaded it and help us to reach a larger audience. The official presentation show here in Argentina was a success, we sold mostly of the copies that we made in the first press (that was a CD-R). In the month of September, we made contact with Alone Records label from Greece, and they decided to edit the album in January 2019. With this official edition of the album we reached a lot of countries.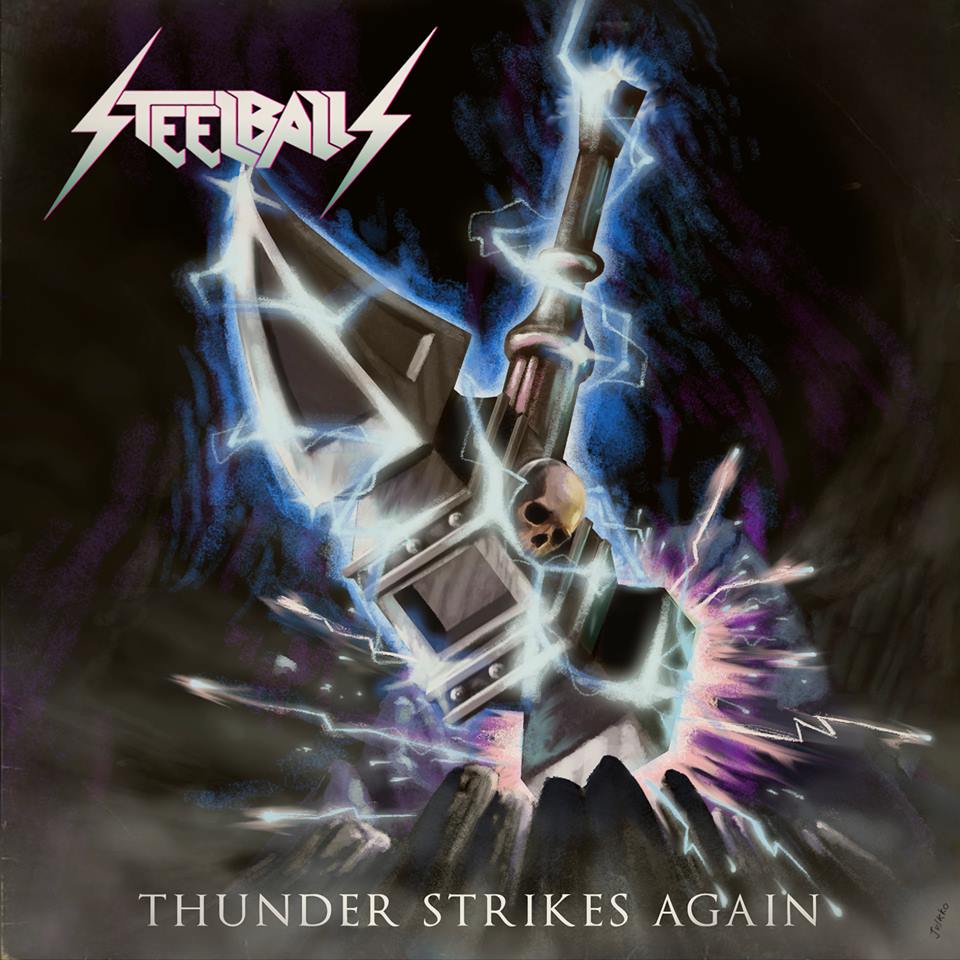 3. Your sound is Classic 80s Heavy Metal. Which are your main influences (Favourite Artists / Bands etc.)
Several of our influences are from the German Heavy Metal scene of the 80's. Bands like Helloween, Running Wild, Blind Guardian, Grave Digger, Rage, Stormwitch, Heavens Gate, Gravestone and many more. Also, we like the classic bands like Judas Priest or Iron Maiden, bands like Manowar or Riot from the states, and a little bit of US metal with Crimson Glory or Savatage.

4. Do you prefer Vinyl, Tape, CD or Digital Format and why is that?
We like any kind of physical format. I think that every band member has a different opinion, in my case I like Vinyls above the others, but pressing vinyls for our band at least here in Argentina is expensive. We think that, besides in today's world being at the digital platforms is a must, we always want to have the physical edition for the materials we release.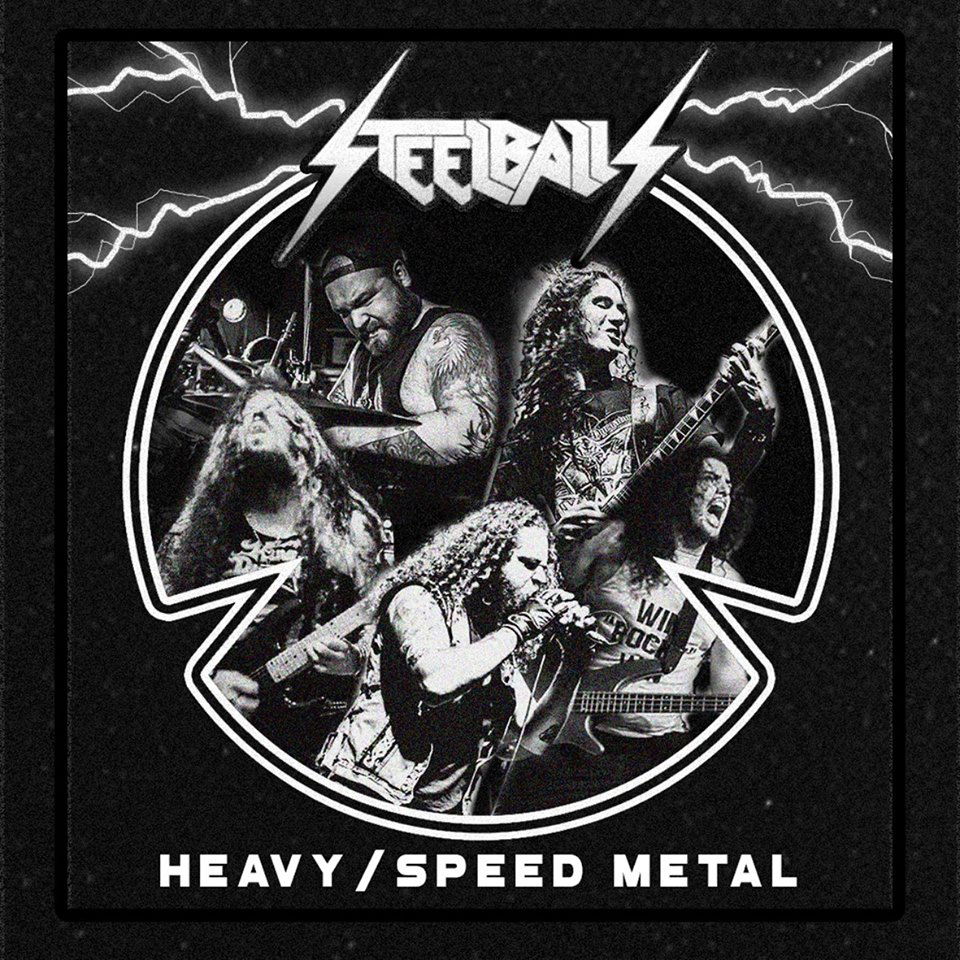 5. How did your cooperation with the Greek Alone Records occur and How many copies were pressed?
Our friends from the band Metaltex (Brasil) edited their EP with that label, so Wälber Tavares (guitar player of the band) told us that we should contact these guys. Emmanoel Emmanouilidis, the owner of Alone Records is a fantastic guy, really passionate of Heavy Metal music, so we understood each other from the very beginning. The label made a press of 500 copies.
6. Label or DIY and why?
The materials that we released till now were always first DIY and later we found labels interested. We think that labels are really important in the diffusion of the band, because people can listen to our songs in internet but buying a physical material is a must for a Heavy Metal fan, and because we are in South America, sending copies to all the world is kind of expensive. So in this matter having a label make this things a lot easier.

7. Describe your ideal live show as a performance Band. Have you already experienced that?
The ideal show is the one when the audience and the band feel like a communion, in music but also in the heavy metal way of life. We experience something like that in the presentation show of our first record, that show was really amazing, the audience make all the bands that played that day felt something special, the magic that only this music can give us.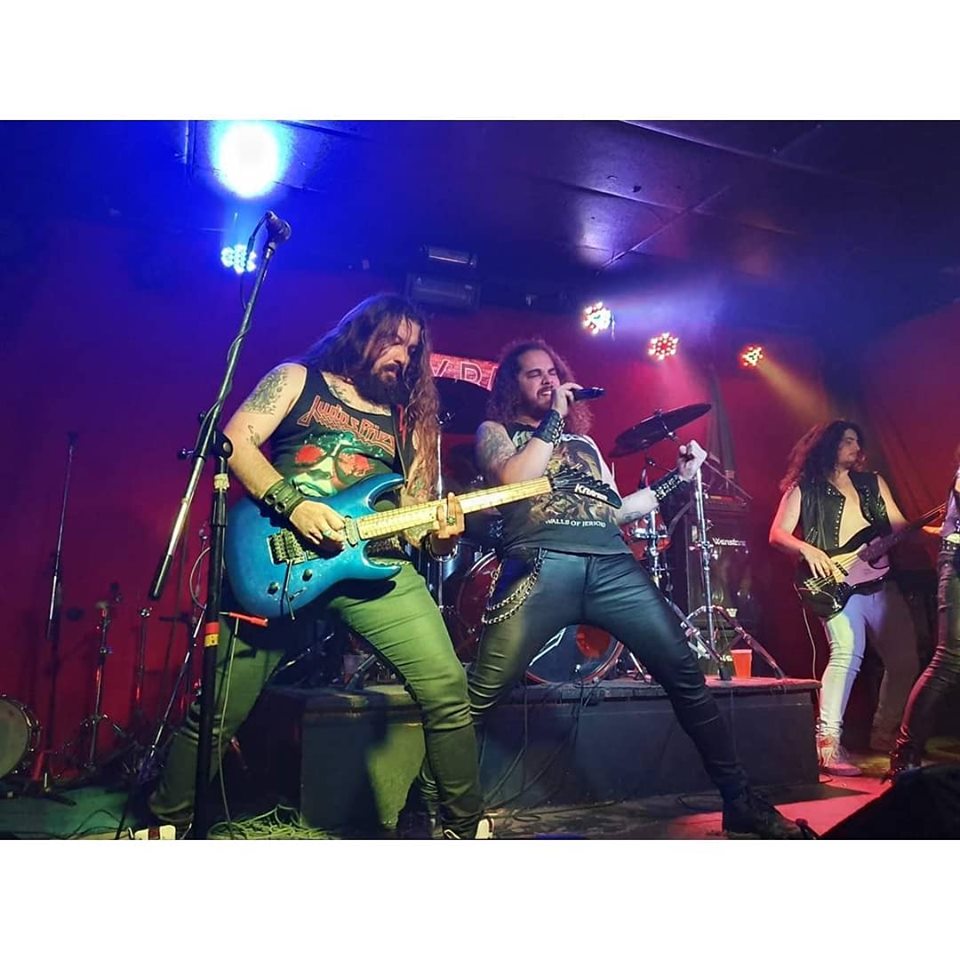 8. Tell us a few things about the New Underground Heavy Metal Argentinian Scene.
The underground Heavy Metal scene in Argentina is amazing. They are a lot of good bands, and we have the privilege to be part of this scene and play with most of them. Bands like Metaluria, Interceptor, Velocidad 22, Sorcerer, Silverblade, Bushido, Bulletproöf, Herpes, Rustica, Tempano, Filosa, Kombate and many more.

9. How is the situation in Argentina as far as Studio Recordings / Rehearsal Rooms etc. are concerned?
Well the recording studios here are in a medium level. They are some professional studios but very expensive and it's difficult for a band like us to afford them. The rehearsal rooms are similar, we have some good ones in our city, and also in Buenos Aires, but they are a lot that doesn't have the proper condition for rehearsal.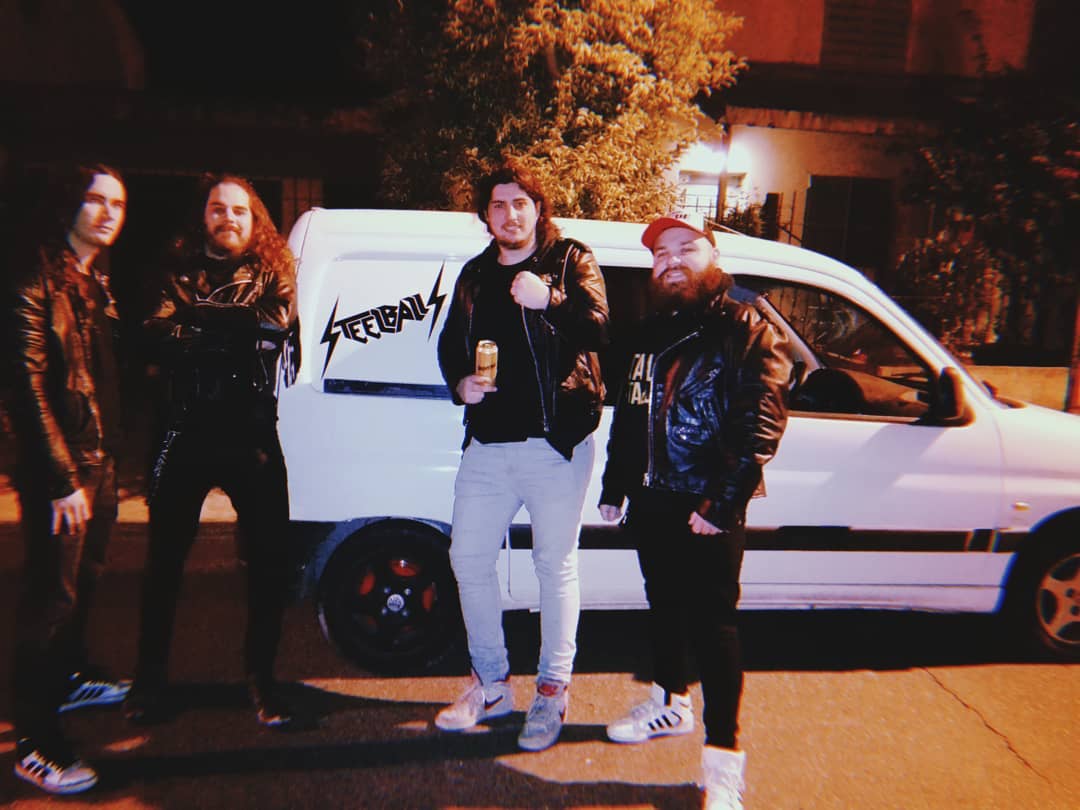 10. Tell us a few things about these great Heavy Metal from Argentina:
THOR / BLOKE / RATA BLANCA / KAMIKAZE / V8
They are some legendary bands here, like V8 or RIFF. Of the bands that you mentioned, we also like Kamikaze. We have respect of the bands that initiated the Heavy Metal movement here in Argentina, but on the other hand in today scene they are so many good bands, and a lot of people is kind of stuck in the past, always hearing the same bands. Is crucial for Heavy Metal that all the fans should start to pay attention to what is happen now, and don't live always of the past times.

11. Which things, do you think, a Band should sacrifice in order to succeed?
Have you ever sacrificed anything in your life for a better future of your Band?
I think that depends on what is the measure of success for a band. Some people may think that being successful is about selling more records and making more money, for me the success represent staying true to music and to your ideal of Heavy Metal. In Today's world is very hard to live of making music, so I believe that is more important to release good materials and enjoying playing live for all the fans.

12. Do you know anything about the Hellenic Metal Scene?
Not really, we believe that has a relation to Black Metal scene, but we aren't sure.

13. What are your Future plans?
We'll release our second official video in august, of the song "Night of The Reaper". We are also finishing two new songs, that will be part of a new single. And we are playing a lot of shows here in Argentina, so there is a lot of things to do and to keep working!
We would like to thanks to FILTHY DOGS OF METAL Webzine for this space and for the help in the diffusion of the bands. You guys rock!
By Steve the Filthy Dog.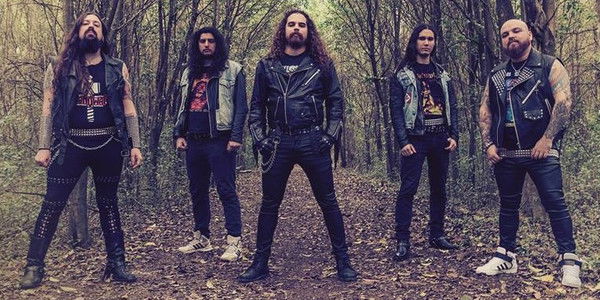 STEELBALLS CONTACT:

Facebook: https://www.facebook.com/stellballs/
Bandcamp: https://steelballs.bandcamp.com/
speedmetalsteelballs@gmail.com