!!!SLOW HEAVY MUSIC FROM BRAZIL!!!
We had a conversation with Melissa Rainbow (Vocals/Guitar). Enjoy!
Welcome to the FILTHY DOGS OF METAL Webzine.
Tell us a few things about MELISSA (Members, Starting Year etc).
MELISSA came to life in January this year, started as a solo project, but the band came to life with the arrival of comrades Anderson Vaca, Henrique Lima and Pedro Barros. We live in different states, I'm from an inland city in the state of São Paulo and they are from Belo Horizonte - Minas Gerais, but as I already work remotely with Pedro and Henrique who also play with me at Dirty Grave, I bet it would work.

You have recently released your album ''Devil's Mask''. What is the Feedback from your audience as well as from the Press?
The feedback has been very good, we have already received a proposal for a physical release and people are giving us a good feedback, with a good number of views, we are happy with that.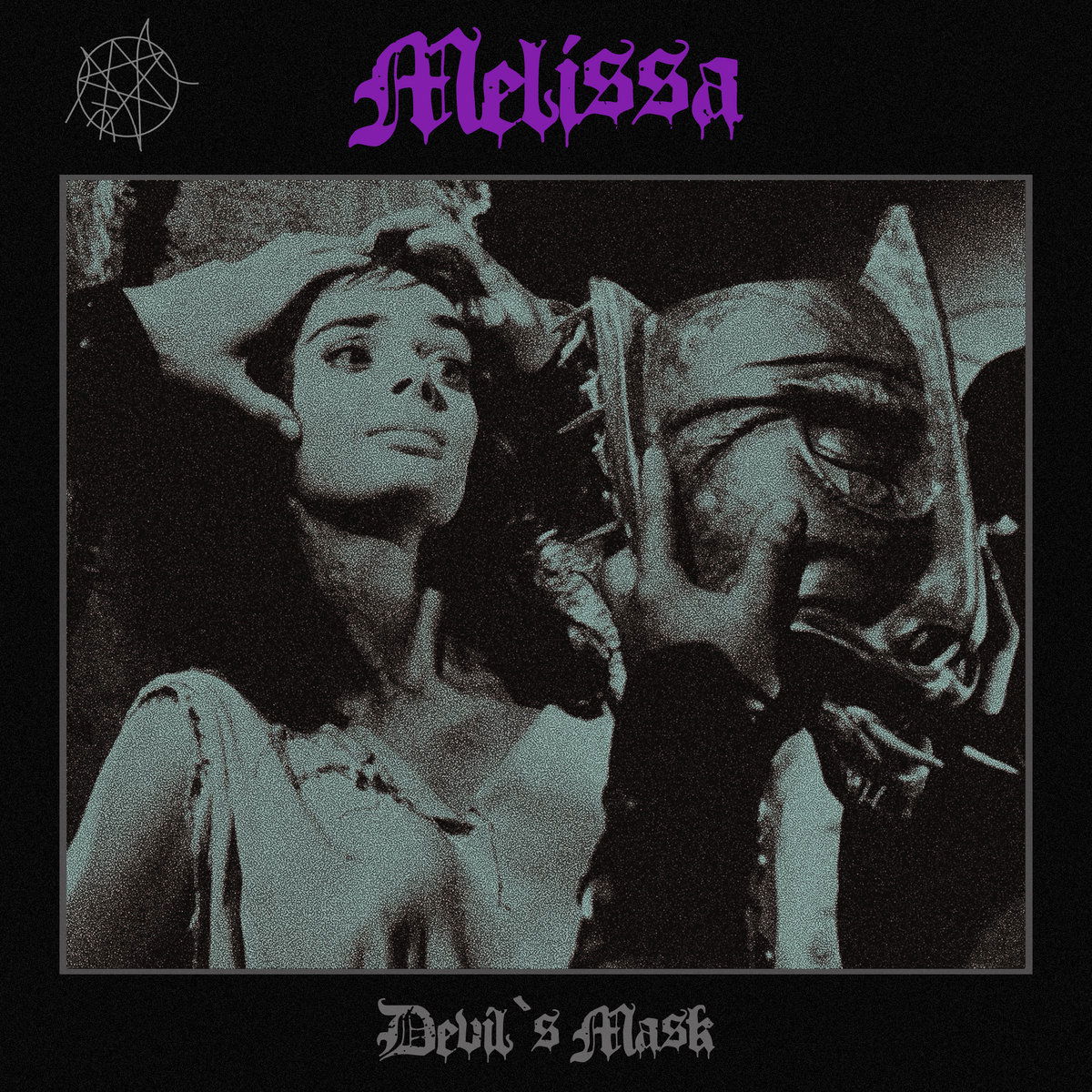 Label or DIY and why?
I believe that Labels are essential, without a doubt, do it yourself also exists and I think that everything depends on the access that the band has to the resources to do for itself or to reach the Labels. We started with DIY, we released it digitally, it's them resource we have, but if a label is interested in releasing us in physical formats that's very good.
Do you prefer Vinyl, Tape, CD or Digital Format and why is that?
I think vinyl, I'm a victim of my time, hahahaha, maybe that's it, I don't know, but I respect any format, all of them has it's advantages.
Your music style is Doom Metal. Which are your main influences (Favourite Artists / Bands etc.)
Black Sabbath obviously, Pentagram, Saint Vitus, but it's not just doom, in ''Devil's Mask'' I think there's a lot of psychedelic influence that I get from 70's rock that I don't miss listening to. And Goth and Pos-punk too.

Which things, do you think, a Band should sacrifice in order to succeed? Have you ever sacrificed anything in your life for a better future of your Band?
I think it's not really a sacrifice, I think it's a relief, in any case nobody has everything, something will always be missing, but it depends on its simplicity, I'm a person disenchanted with this world, my only ambition is to be well with those I love and listening and making music, this is very simple, you don't exactly need big stages for that, if it comes it's great, but we can't say we don't work with music, I don't think we lost anything when we met and we know what we need. What stays behind just stayed, and that's it.
Describe your ideal live show as a performance Band. Have you already experienced that?
We hope to be able to play live soon. With the distance between the band members and the Covid-19 pandemic it is impossible right now. So, in the future, being able to unite the band and play with a good equipment will be enough for us - no big dream of a huge stage performance haha!
Which attributes, do you think, that a new Doom Metal Band should have in order to gain identity and be unique?
I think it works like in art in general, music is art, it's expression, I think it depends on expressing yourself sincerely, just out there, I don't think every band exists for that, I started just wanting to pay tribute to bands that I like, composing to show my gratitude for that, but I feel that I have used it to express myself in other ways and that has been very good, both for the sound and for my achievement as an artist.
Do you believe that Bandcamp and other Digital Platforms help the new Doom Metal Bands? Which, do you think, is the ideal way for a Band to promote its work?
I don't know if it would be ideal, but it is what I see being used and people seem to like it, I think a platform helps in accessing the material, but I think they still take a lot of bands for this, I believe there are many bands and this should generate a much money, but all the work is done by the bands and Labels, from the songs to the promotion, but that's what we have, hahaha.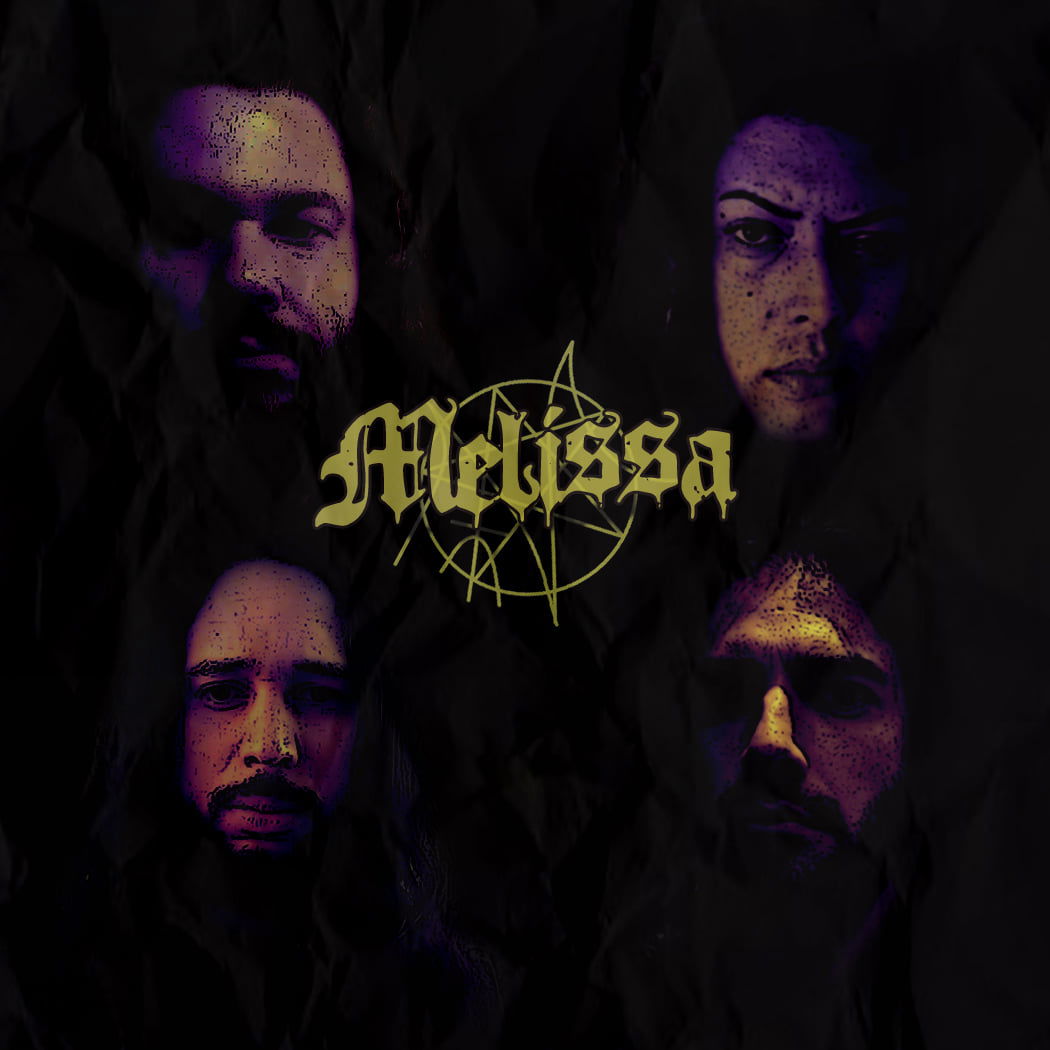 Tell us a few things about the New Underground Metal Scene in Brazil (Bands, Fanzines, Webzines, Metal Clubs etc.)
I think that the Brazilian people, despite all the sabotage, are a strong people and this is reflected in the scene, it is full of difficulties, there is a lot of access, but it never dies, never, always has some movement, but I believe that today a lot of good things have come up, new bands, heavy music channels, zines, people always find a way.

Do you know anything about the Hellenic Metal Scene?
Not yet, unfortunately, but now that I've heard about it, I'm going to research it.

What are your future plans?
Trying to release Devil's Mask in physical format, talking to Labels for that, being able to rehearse would be great, the virus is still strong here. Working on new songs hehehe.
Thank you very much for your time & Keep up the good work! The closure is yours.
It is always a pleasure to be able to talk to people form other parts of the world and to promote our band, we can only be happy with it, we appreciate the opportunity and wish that the underground scene there in Greece is always alive too.
By Steve the Filthy Dog.
MELISSA CONTACT:
https://melissadoom.bandcamp.com/
https://www.facebook.com/melissadoommetal
https://www.instagram.com/melissa_doomed/