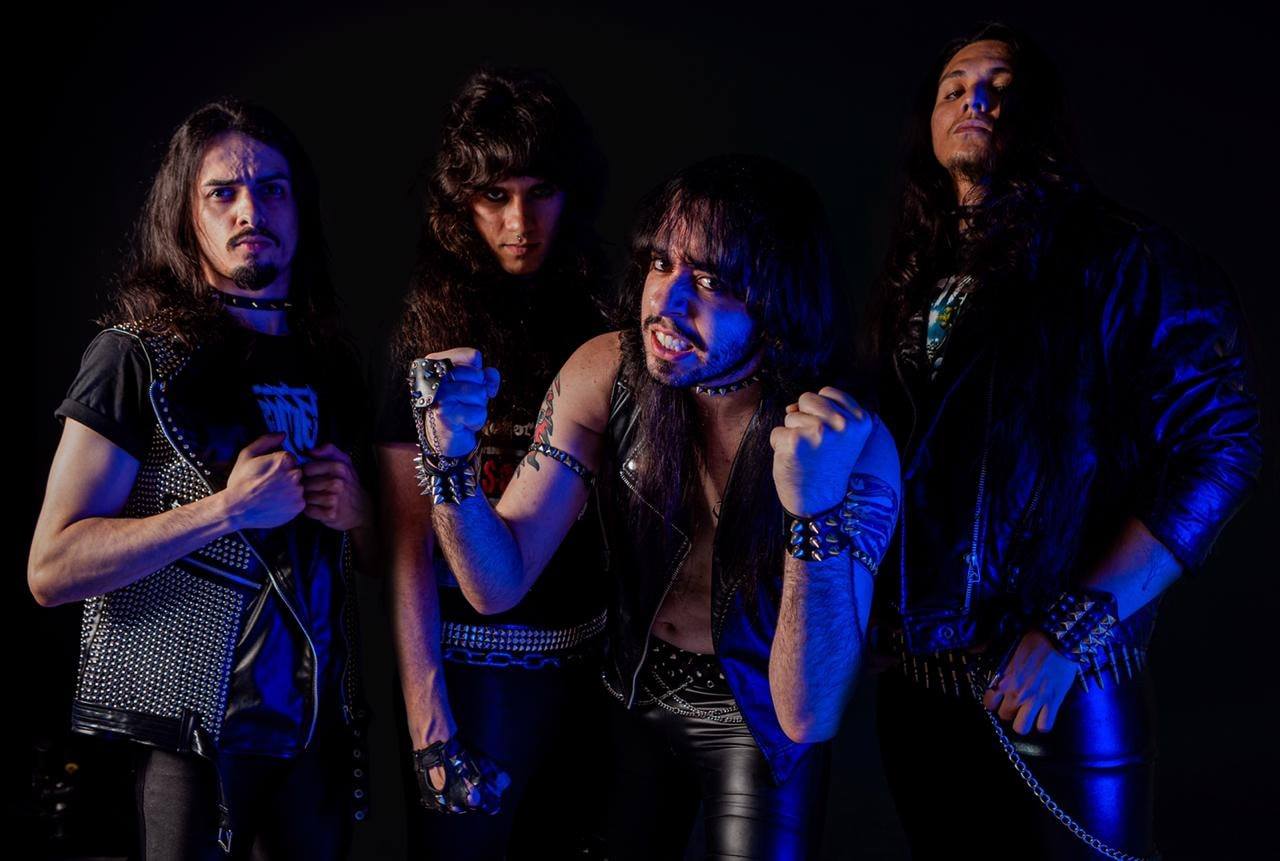 !!!BRAZILIAN METAL ATTACK!!!
We had a conversation with Carlos Leonello (Vocals / Guitar). Enjoy!
Welcome to the FILTHY DOGS OF METAL Webzine.
1. Tell us a few things about CHROMESKULL (Members, Starting Year etc).
First of all, we would like to thank you for the space that Filthy Dogs has given us.
Well, we idealized Chromeskull in 2017, at a Sao Paulo Heavy Metal event, Metal Daze, some bands that played that day influenced us, like Death Trap and Rippery, excellent Heavy and Speed Metal bands, which are even our friends. From that moment on, Kayke and I decided we wanted to play fast.
We spent the year 2018 rehearsing and composing the songs that are in our first ''Deads Shall Rise'' EP, released in May 2019. In 2018 we were a trio, Carlos Leonello on guitar and vocals, Kayke Lima on drums and Doug Zukeran on bass.
And in July 2019, we added another guitarist, Arthur Benitez, who was already our friend and who is now on the road with us.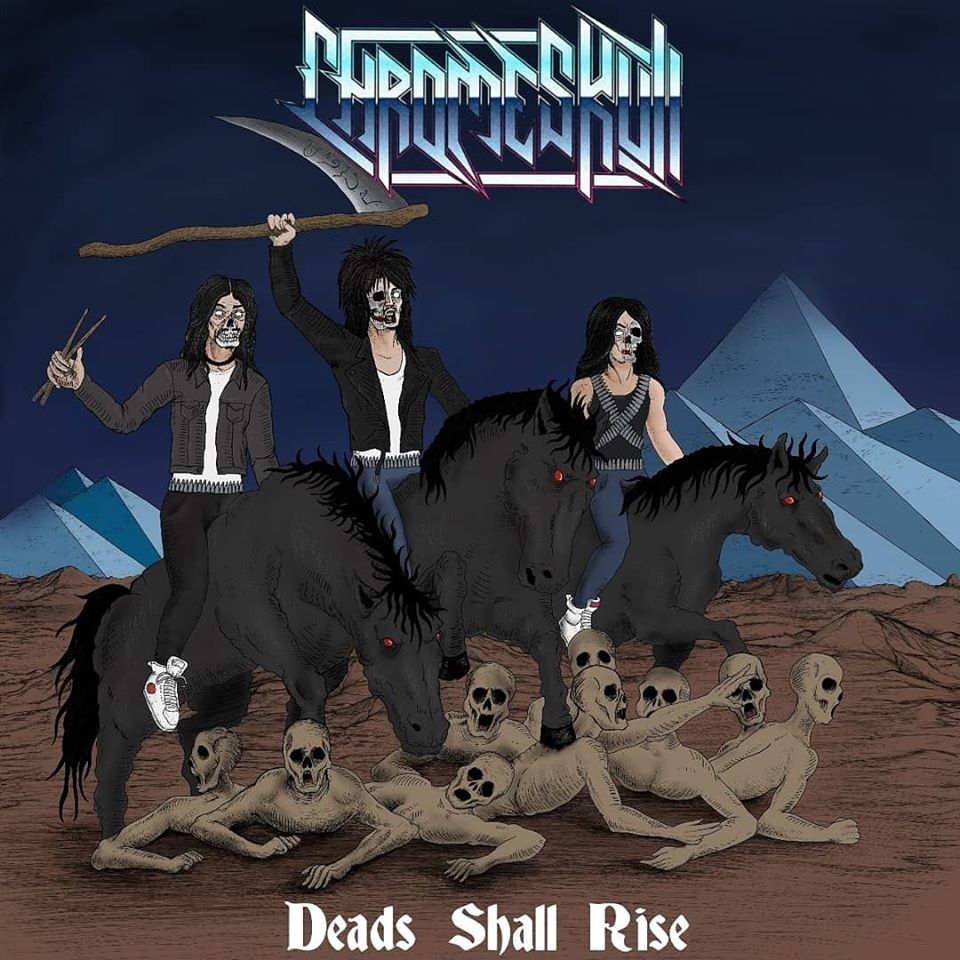 2. You have recently released your new single ''Screams In The Night''. What is the Feedback from your audience as well as from the Press?
We are very happy with the positive reception of this single, both the public and the press enjoyed a lot and increased the demand to buy t-shirts, physical media and shows.
This single certainly brought in and we believe it will bring more opportunities for us.

3. Label or DIY and why?
The label is important for bands that are a bit more established in the scene.
The label gives bands the opportunity to release their material in large quantities and in good quality.
DIY is more difficult, but materials with a lower quality and low volume.
I believe that each band has its phase and each phase must be done by a label or DIY, it depends on what the band seeks, what the purpose of the material is.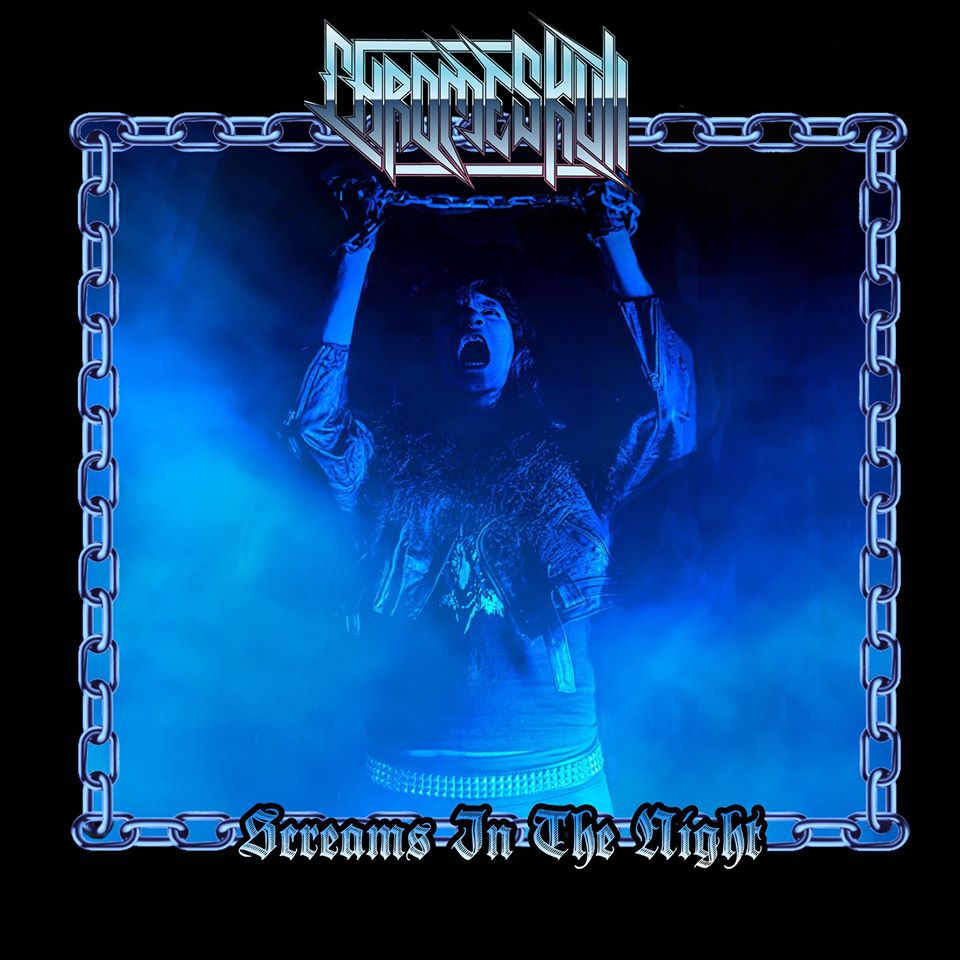 4. Do you prefer Vinyl, Tape, CD or Digital Format and why is that?
Certainly vinyl is the most classic form, but the most accessible, at least in Brazil, is still the CDs.
We have the idea to release the single ''Screams In The Night'' in CD format, by the way this single is already in digital media such as Spotify, Itunes and all other platforms.

5. Your music style is Heavy Metal. Which are your main influences (Favourite Artists / Bands etc.)
We always search influences in other musical genres, like Classical Music and Flamenco for example, but Heavy Metal is on the top, of course.
The principal bands who's inspire us are Exciter, Venom, Running Wild and Razor.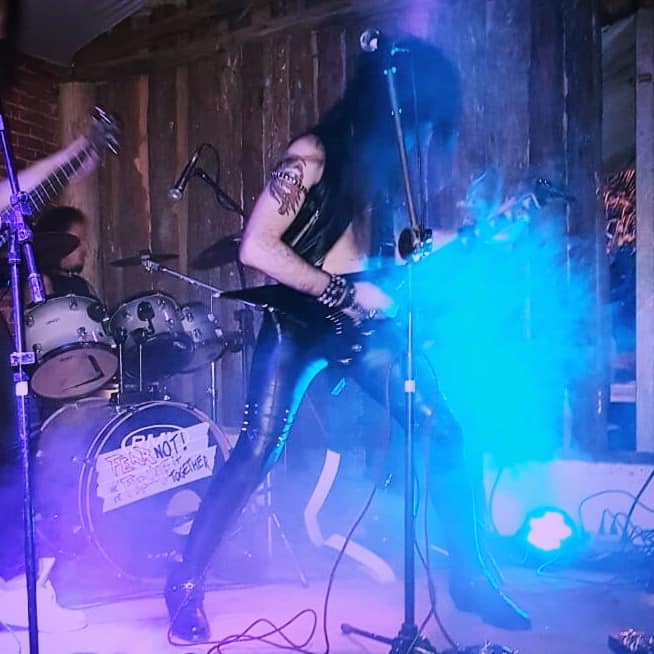 6. Which things, do you think, a Band should sacrifice in order to succeed?
Have you ever sacrificed anything in your life for a better future of your Band?
Time is the main thing a band must sacrifice. It's hours of writing, rehearsing, thinking, planning and organizing.
We have already sacrificed a lot of time and also physical effort, carrying the instruments. Heavy metal is sweating a lot.

7. Describe your ideal live show as a performance Band. Have you already experienced that?
We idealized with fire, drunks and girls showing their tits.
Unfortunately we don't try this kind of thing, only the drunks, it always has on shows and we like it.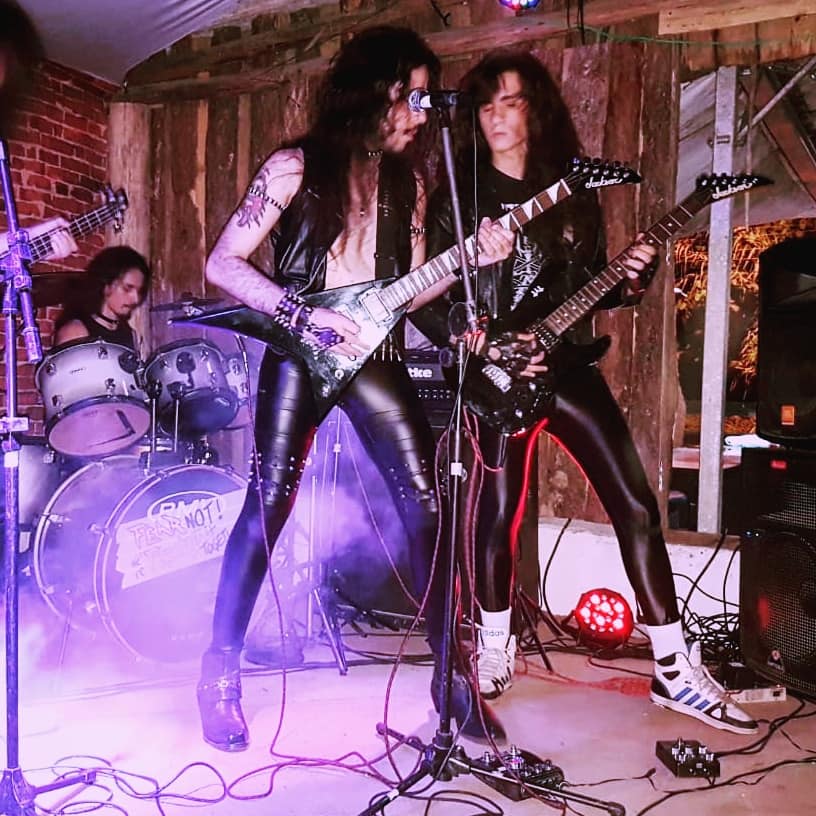 8. Which attributes, do you think, that a new Heavy Metal Band should have in order to gain identity and be unique?
Bands must obviously seek influences from their favorite bands and compose the songs they would like to hear, from which the band matures and polishes the song and makes it original without looking like a copy of the copy of the copy.

9. Do you believe that Bandcamp and other Digital Platforms help the new Heavy Metal Bands? Which, do you think, is the ideal way for a Band to promote its work?
Yes of course. These platforms are easily accessible to bands that do not have much money to invest in physical media and also reach a large audience from all countries.
We, for example, are working with a production company, Sangue Frio Produηυes, they help us with the whole marketing thing, and this whole thing is crucial to the growth of a band.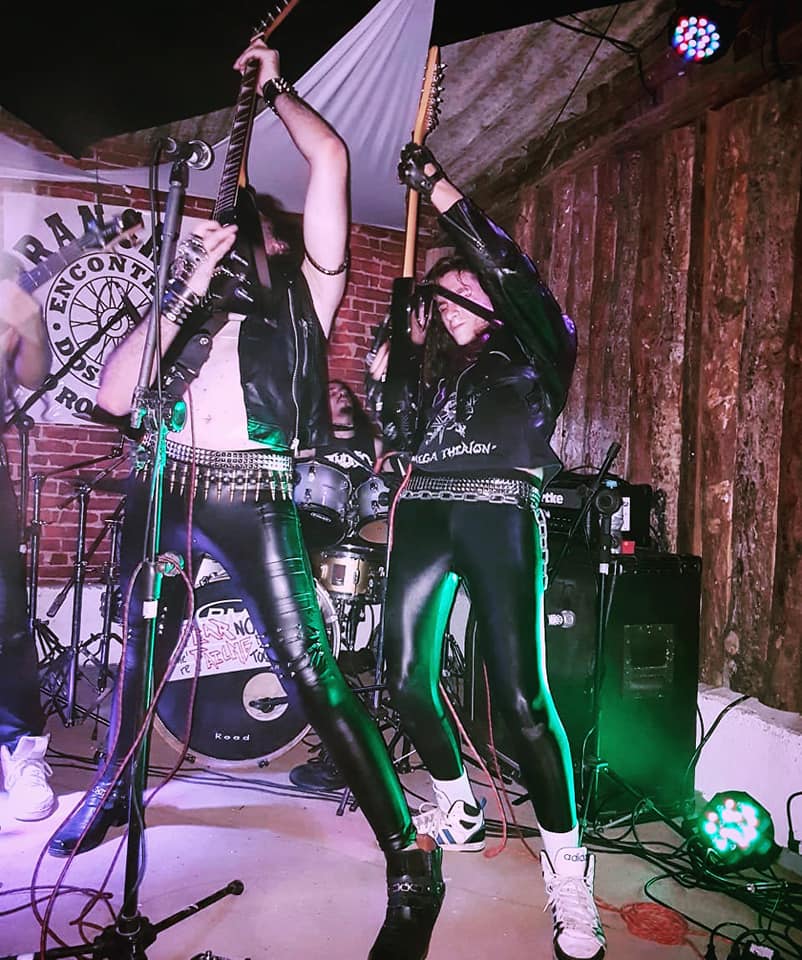 10. Tell us a few things about the New Underground Metal Scene in Brazil (Bands, Fanzines, Webzines, Metal Clubs etc.)
The scene in Brazil is very rich, at least in Sao Paulo there are numerous bands. I can give some examples:
Sweet Danger, Terminattor, Αlcool, Flagelador, Warbound, Thrash Terror, Breakout, it's a lot of bands.
But there are a lot of bands for a few metal clubs, there's not so much club around here, usually the neighborhood sucks and the police show up because they complained about the sound, so these factors get in the way of the current scene.

11. Do you know anything about the Hellenic Metal Scene?
I don't know much about the Hellenic scene, but I do know some good bands like Suicidal Angels and Sacral Rage.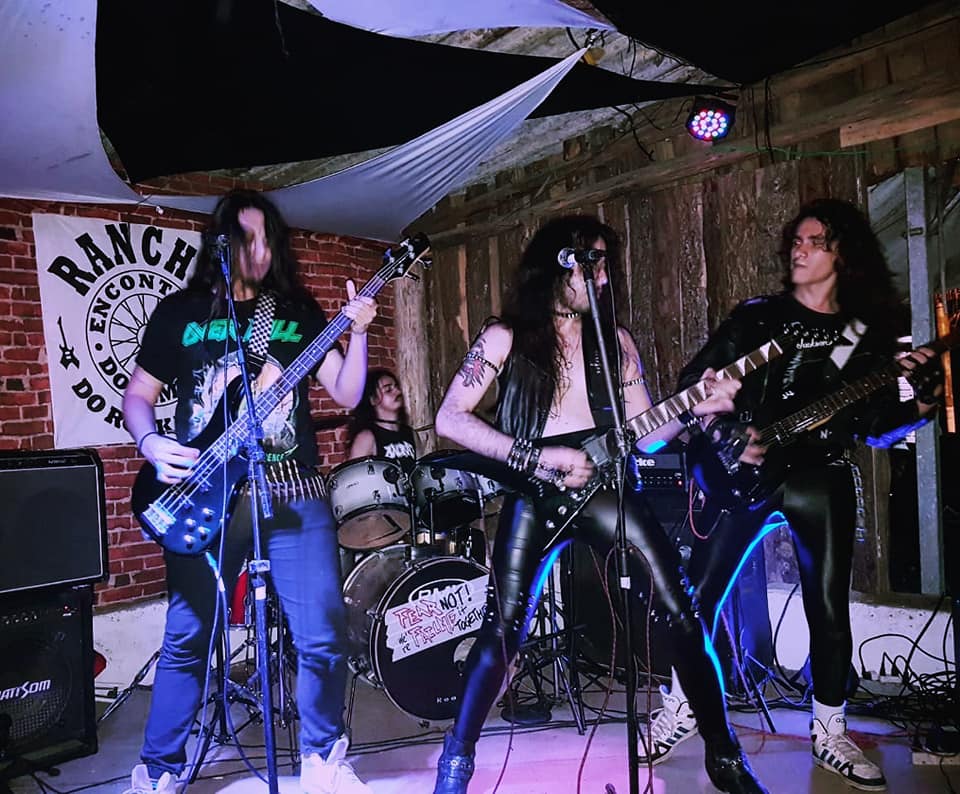 12. What are your future plans?
Well, right now we're writing new material to record it and release our first album next year, 2020.
We're very excited to be in the studio again and working on those materials. Also back on the stage, we stood still for a few months due to the recording of ''Screams In The Night''.

13. Thank you very much for your time & Keep up the good work! The closure is yours.
We would like to thank Filthy Dogs again for the space and thank you all for the support you have given us.
We are happy with the reception of the public. In 2020 we will have a lot of news and we hope you enjoy this new material coming up.
Thank you Filthy Dogs and headbangers!
By Steve the Filthy Dog.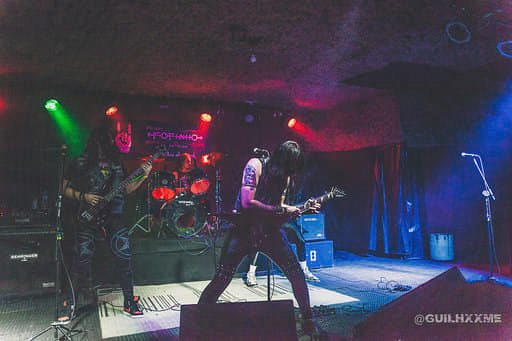 CHROMESKULL CONTACT:
https://www.facebook.com/ChromeskullSpeedMetal/