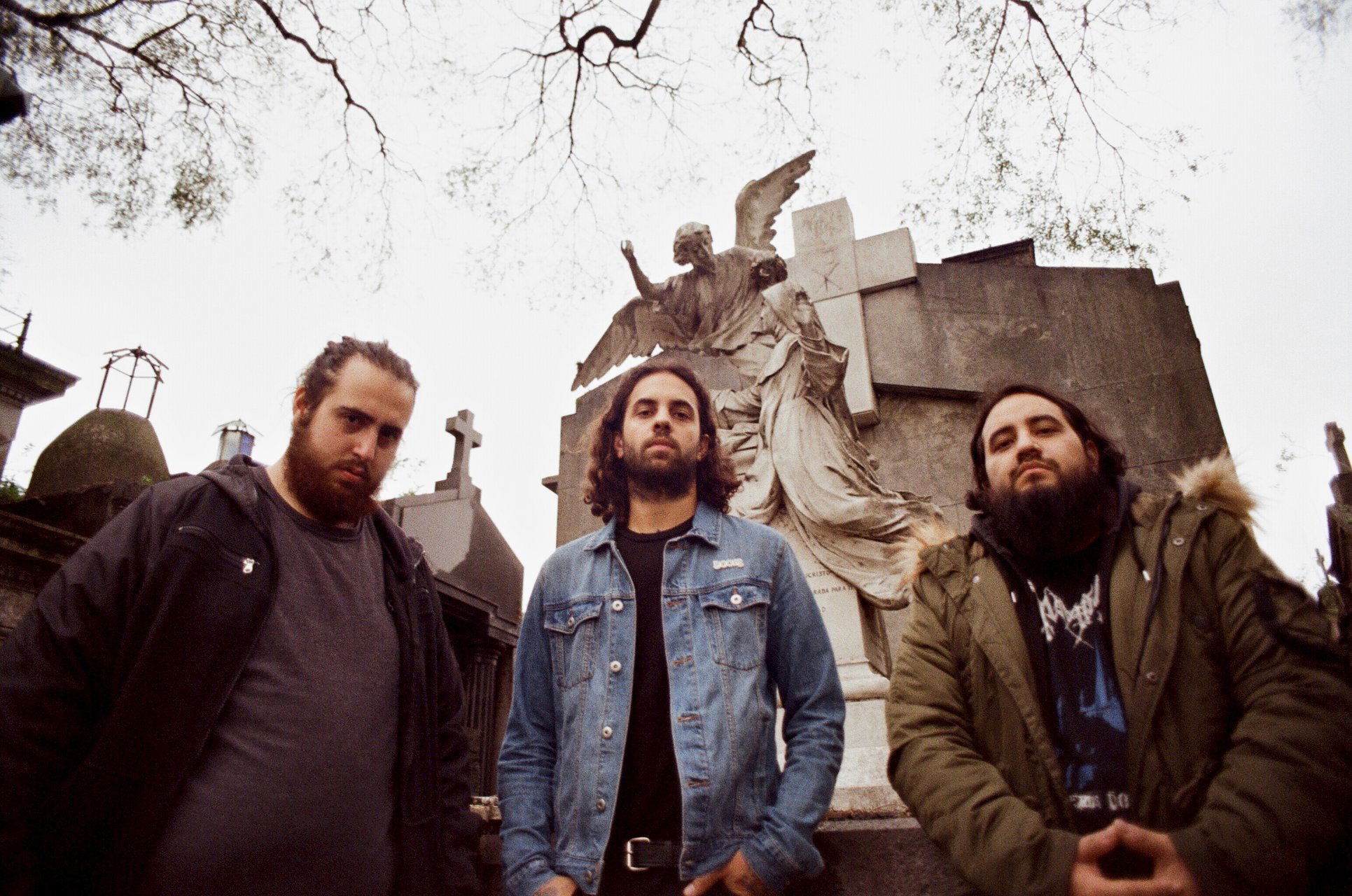 !!!DOOM SLUDGE METAL FROM ARGENTINA!!!
We had a a conversation with LUCIFERICA.Enjoy!
Welcome to the FILTHY DOGS OF METAL Webzine.
1. Tell us a few things about LUCIFERICA (Members, Starting Year etc).
Luciferica began with Ignacio in 2015, after several line-ups the band formed in 2018 with Lucas Calabrese on Drums, Ignacio De Tommaso on bass and Juan Gareca on guitars and vocals.
2. In 2019 you have released your album ''The Endless Hour''. What was the Feedback from your audience as well as from the Press?
It was really good, a lot of people who didn't know Luciferica started to get interested in the band and come to our shows.
We had a great album release show last November.The Argentine press and the international press gave good reviews to the album.In Argentina, "The Endless Hours" was chosen one of the best albums of 2019, and we were chosen "2019 best new band"
3. Label or DIY and why?
We, for a geographical and money question, choose to be on a label. Here in Argentina we do not have too much access to Vinyl / CD factories, there are very few and it is quite expensive to do something diy being an independent band.
4. Do you prefer Vinyl, Tape, CD or Digital Format and why is that?
There is a moment for each format, if we have to choose one we choose vinyl. But we grew up in the 90s and we still have our memories of growing up listening to cds and tapes.Digital format does not have the romanticism that it does have an album in physical format, but we understand that in these times it is a positive thing to reach people faster and easier.
5. Your music style is Doom / Sludge Metal. Which are your main influences (Favourite Artists / Bands etc.)
Black Sabbath (of course), Saint Vitus, Cough, Bongripper, Neurosis, and possibly we are forgetting others, but they are many.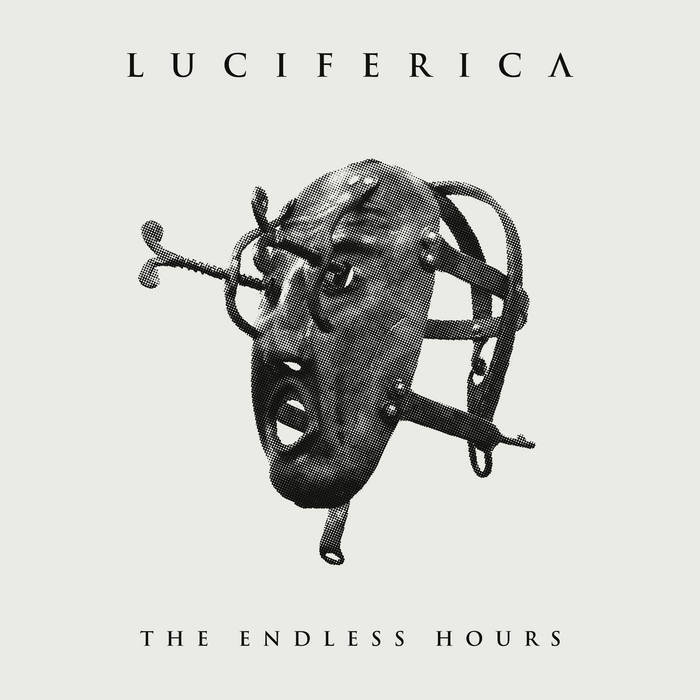 6. Which things, do you think, a Band should sacrifice in order to succeed? Have you ever sacrificed anything in your life for a better future of your Band?
I think that every band should have the commitment to rehearse many days a week.What we do we enjoy so much that it is not sacrifice.Sometimes we have to stop doing other things because we have a commitment to the band, but Luciferica is always a priority and we believe that this is the way it should be.
7. Describe your ideal live show as a performance Band. Have you already experienced that?
We were lucky to have a great show last year when we released The Endless Hours, where we invited bands who are friends to share the stage, we had an excellent rig, led screen for visuals ... the ideal show is anyone with the necessary tools so that we can give the best possible show.
8. Which attributes, do you think, that a new Doom Metal Band should have in order to gain identity and be unique?
Possibly many bands are aware of what is happening around and try to do something similar, we believe that each one should make their own musical, artistic search, from the composition of the songs to the artwork of the album.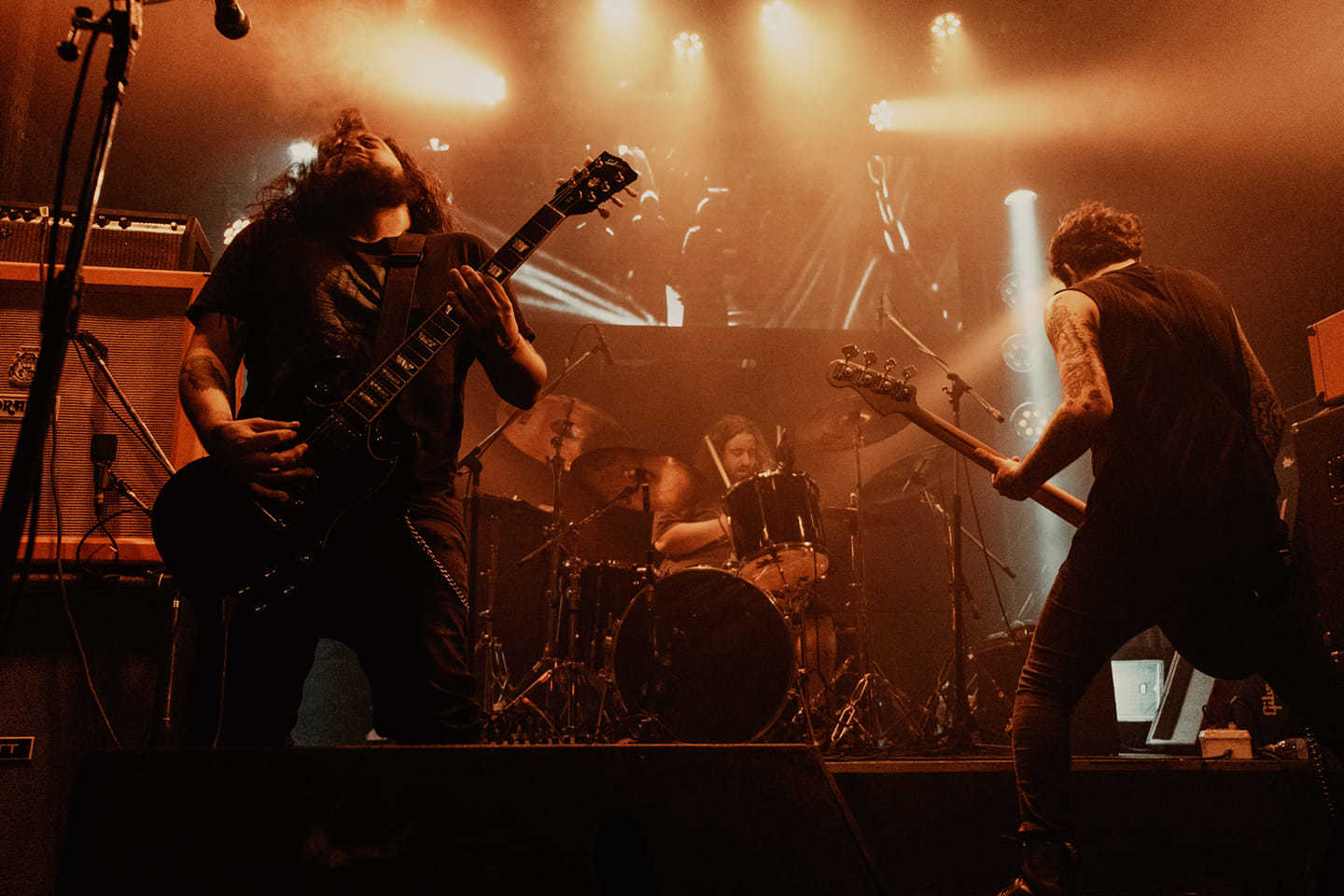 9. Do you believe that Bandcamp and other Digital Platforms help the new Metal Bands? Which, do you think, is the ideal way for a Band to promote its work?
Yes of course Bandcamp is a great help these days. Nowadays there are websites and places dedicated to this musical genre, you have to take advantage of those spaces, there are many good people giving help to new bands.
10. Tell us a few things about the New Underground Doom Metal Scene in Argentina (Bands, Fanzines, Webzines, Metal Clubs etc.)
Here in Argentina we have many good bands: El Caos Reptante, Serpent Cobra, Mephistofeles, Fulanno.There are specialized metal sites that talk about Doom Metal: Jedbangers, Firepower and Headbager.esUnfortunately there is no show club for the genre, we have to adapt to the places we can and give us the opportunity to do our concert.
11. Do you know anything about the Hellenic Metal Scene?
Yes, we know that it is a genre of Greece, black metal, there are some bands that we know: Rotting Christ, Varathron and Primal Cult.
12. What are your future plans?
We have filmed and recorded the release show of The Endless Hours and we will be streaming this Thursday, April 2 through our official Facebook page (facebook.com/luciferica). Unfortunately with this COVID19 we had to delay our plans, cancel dates, but we are going to record a split with a band from Finland and an EP this year. Also last year's live show will be released on tape and possibly in another format.We´ll finish composing our new album that we will record next year, and we will be playing in all the places that we can.
13. Thank you very much for your time & Keep up the good work! The closure is yours.
Thank you for the opportunity.We invite all of you to listen to us on the platform you want and stay tuned to our social networks for future news. Greetings and keep safe!
By Steve the Filthy Dog.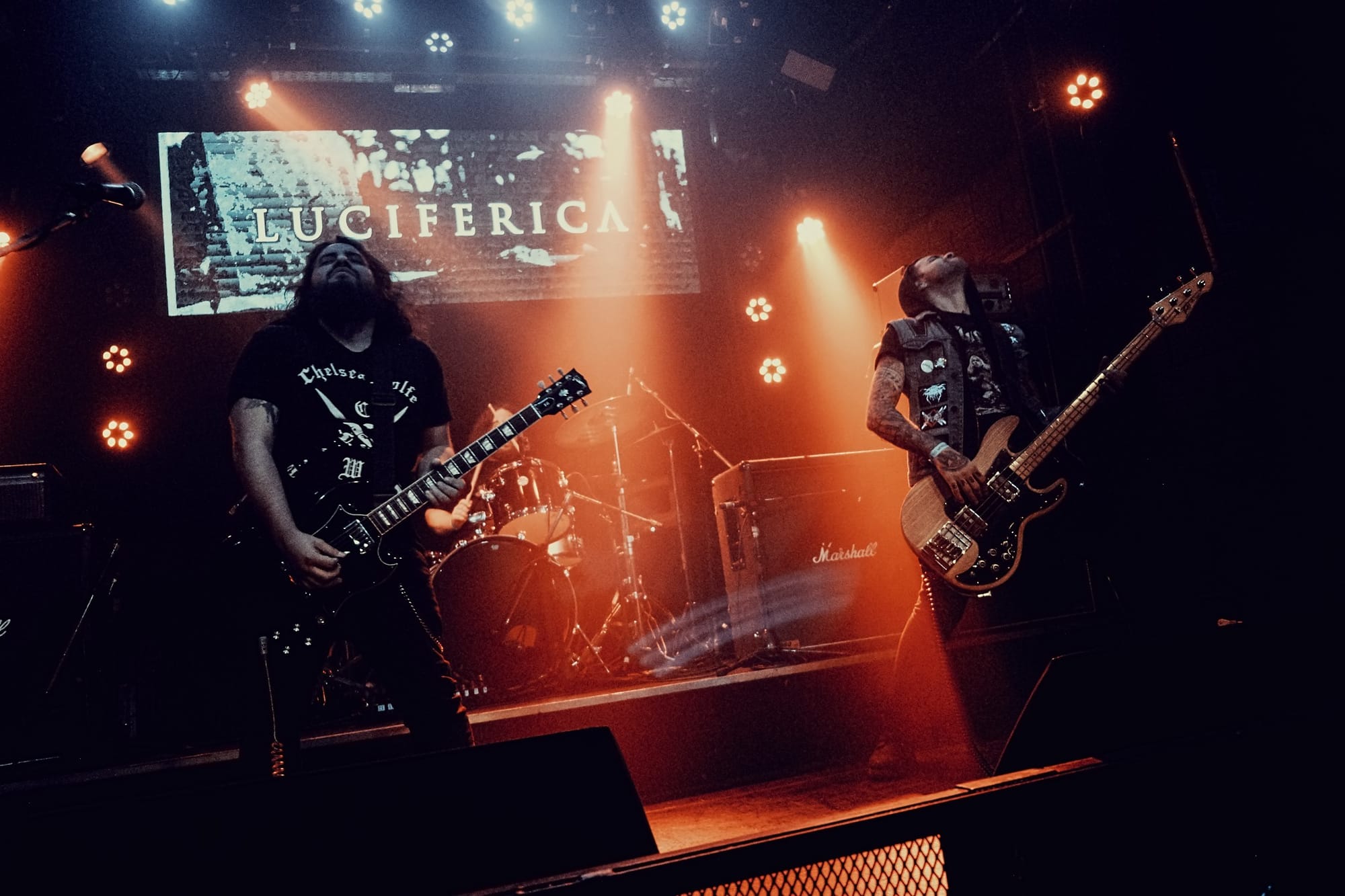 LUCIFERICA CONTACT:
https://luciferica.bandcamp.com/releases