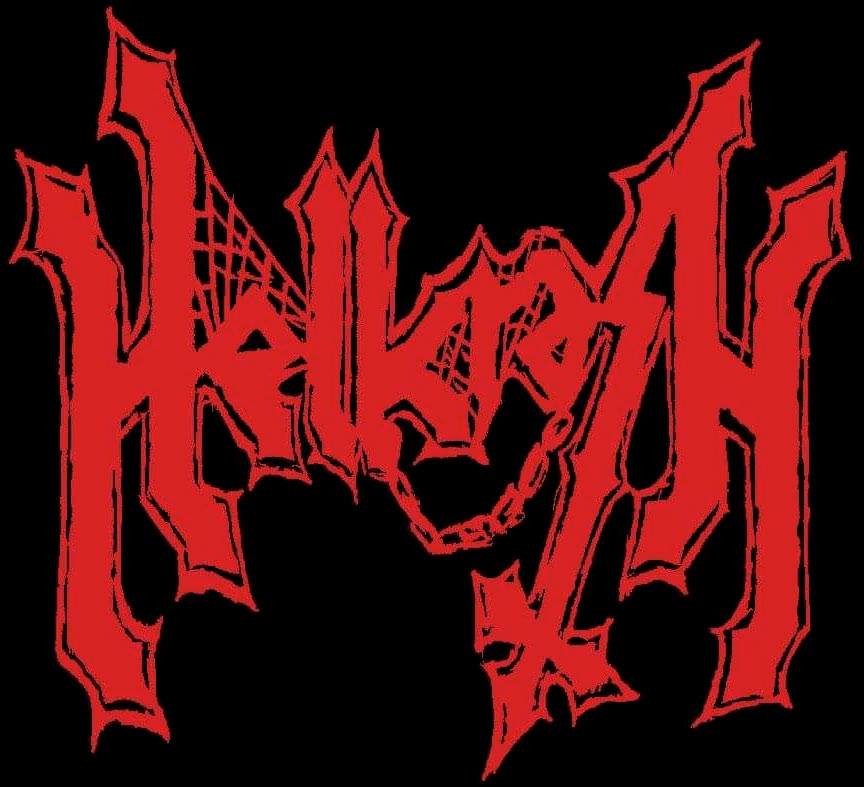 !!!HELLISH BLACK/SPEED METAL FROM ITALY!!!
We had a conversation with Hellraiser (Vocals/Guitar). Enjoy!
Welcome to the FILTHY DOGS OF METAL Webzine.
Tell us a few things about HELLCRASH (Members, Starting Year etc).
HELLCRASH was regurgitated from the black pits of hell back in 2013. I (Hellraiser) wanted to play speed metal in the vein of Venom, Bulldozer and early Slayer, so i called Skullcrusher, with whom i had a black metal project at the time, and he joined in as bass player. Then we've had a shitty local drummer for like two weeks. He couldn't even keep the beat to Countess Bathory and wouldn't learn any of our songs so we told him to fuck off and die in hell. We did our first demo Ready to Burn in Hell as a two piece with me on vocals/guitar/bass and Skullcrusher on drums and two years later the infamous split CD with the now defunct Forces, then we met our current drummer Nightkiller and recorded the second demo Heavy Metal Inferno. After that, lots of drunk rehearsals, drunk shows, chaos and metal.
You have recently released your album ''Krvcifix Invertör''. What is the Feedback from your audience as well as from the Press?
It would get a much better feedback if we could tour, but the pigs decided to prevent us from doing that.We hope the press slags it and say bad things about us, so that the right people will actually listen to it.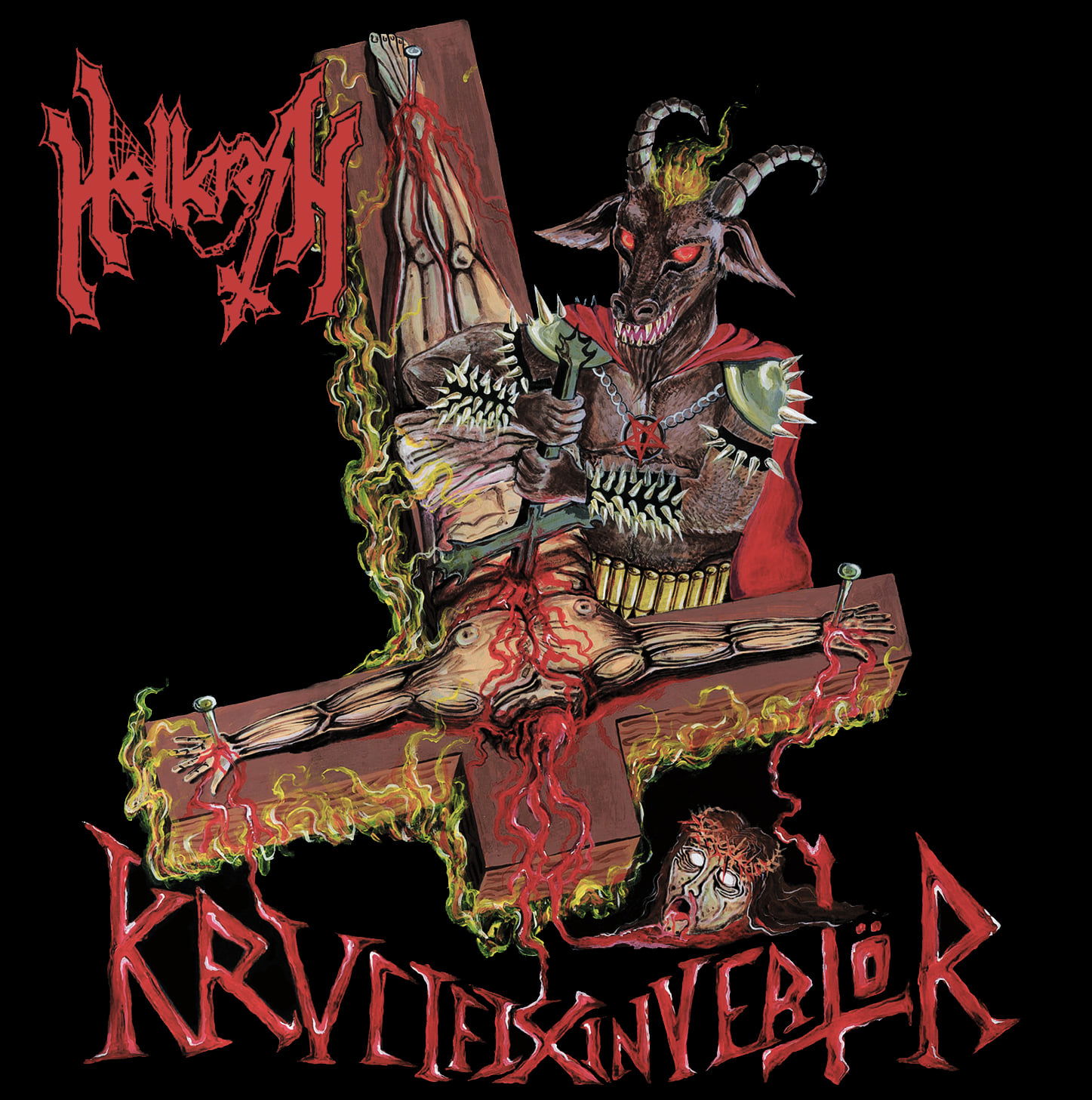 Label or DIY and why?
We're currently working with Red Wine Rites Records from Switzerland which is doing a good job. But there's really no difference to us until some label offers us free booze, cigars,drugs and prostitutes. There you can feel the difference, otherwise we don't care.

Do you prefer Vinyl, Tape, CD or Digital Format and why is that?
We only buy vinyls ourselves because it's the best format , but they're too expensive to make for our broke asses right now. For KRVCIFIX INVERTOR just made CD and cassette, but if y'all buy them fast enough and make us rich we'll consider printing vinyl as well.
METAL = MONEY!

Your music style is Speed Metal. Which are your main influences (Favourite Artists / Bands etc.)
As stated above, Venom, Bulldozer and early Slayer. Also Fingernails, Baphomet's Blood, Gehennah, Bewitched, early Iron Maiden, Motörhead, Iron Angel, early Sodom, Bathory, early Running Wild, early Voivod, early Onslaught, Exciter, Razor, Piledriver, Exorcist, Destructor, Vectom, Tormentor, KAT, all the good stuff, you know. Anything that features riffs is an influence. And VENOM again.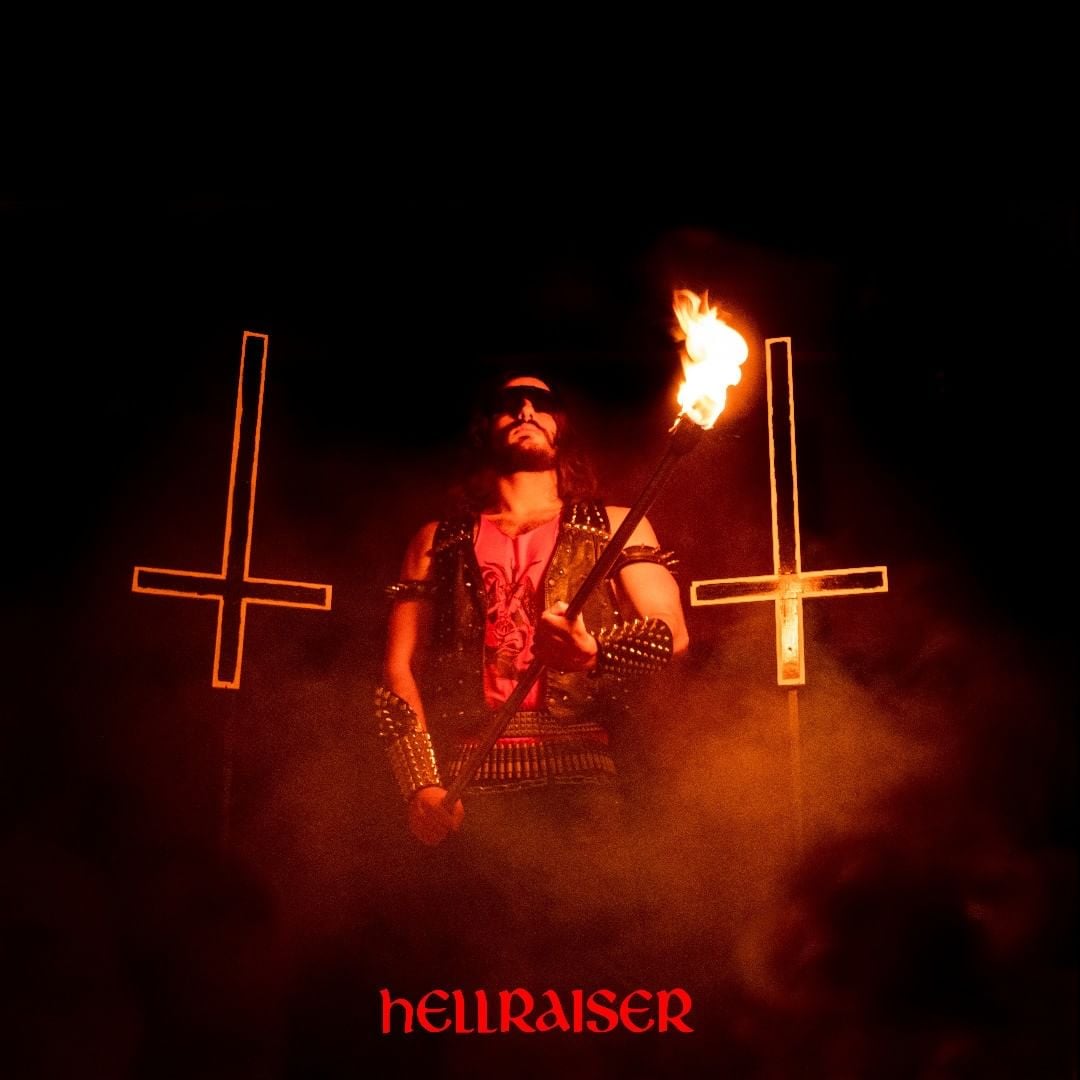 Have you ever sacrificed anything in your life for a better future of your Band?
We sacrificed our livers. Other than that, usually if you start a metal band it means your life is already rotten shit, so you've got nothing left to sacrifice.
We expect nothing, hope for nothing and wait for the final command.

Describe your ideal live show as a performance Band. Have you already experienced that?
It's necessary for us to be dead drunk. We just can't play sober, we're a whiskey fueled band. I think my favourite was when we played a small club with no sound tech so we fucked around with the PA ourselves, which resulted in unbearable volume and horrid noise that made most of the audience go away after the first song. We're also pyro freaks so we're planning to set off some fire and explosions whenever we get the chance to. Maybe while drunk so that we finally die on stage.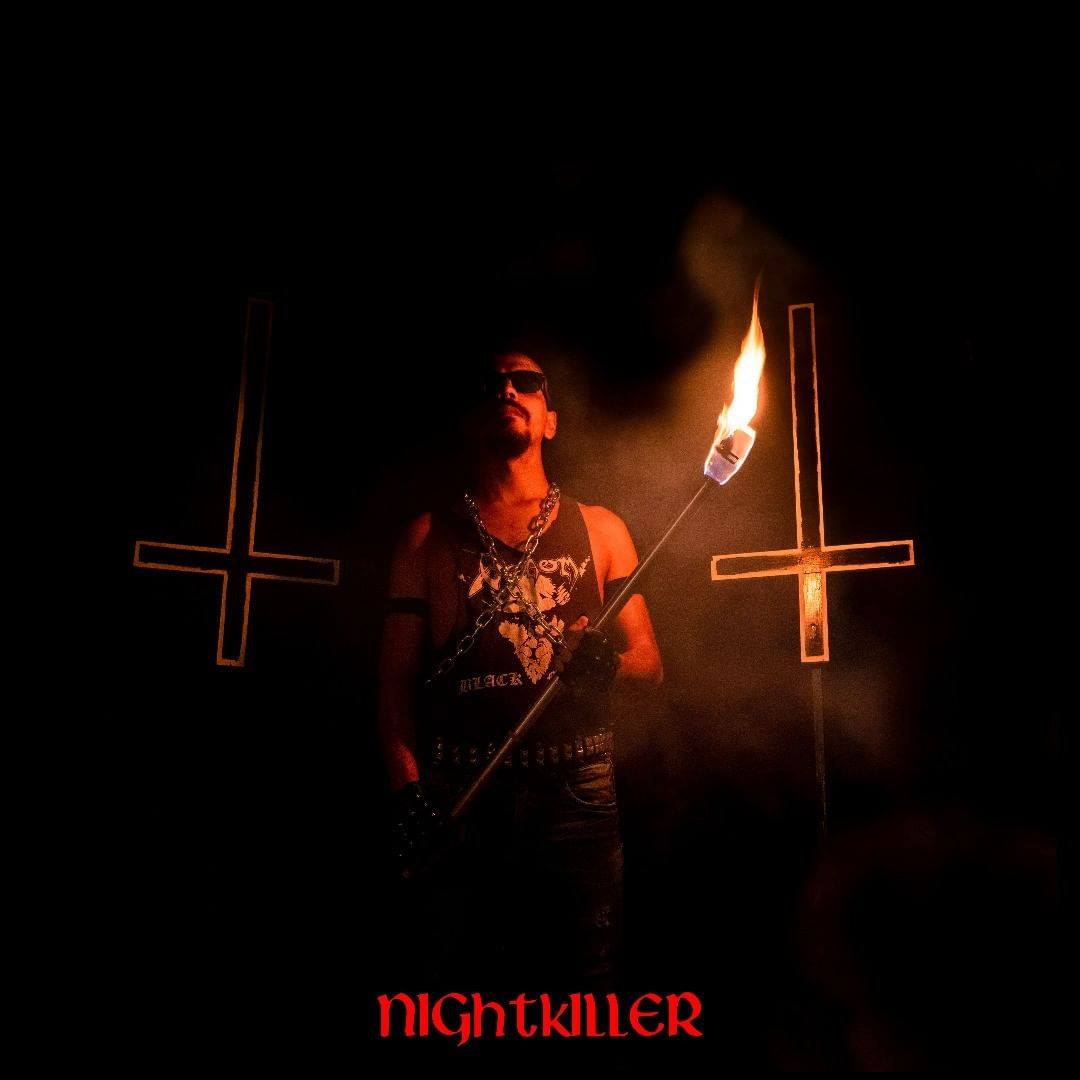 Which attributes, do you think, that a new Speed Metal Band should have in order to gain identity and be unique?
Be over the top. Get drunk, piss people off, shit on altars, create chaos. Bulldozer taught us all about that. Anyway i don't think we should worry too much about being unique; Kali Yuga is about to end, you'll soon hear the black goats playing the trumpets of the Apocalypse, the volcanoes of Hades will erupt Satan's cum to flood the whole earth. Seven nuclear warheads will turn the planet into a wasteland ruled by the Army of Lucifer.

Do you believe that Bandcamp and other Digital Platforms help the new Speed Metal Bands? Which, do you think, is the ideal way for a Band to promote its work?
The ONLY way to promote yourself is by doing records, touring and being consistent. Everything else is bullshit. NEVER RELAX!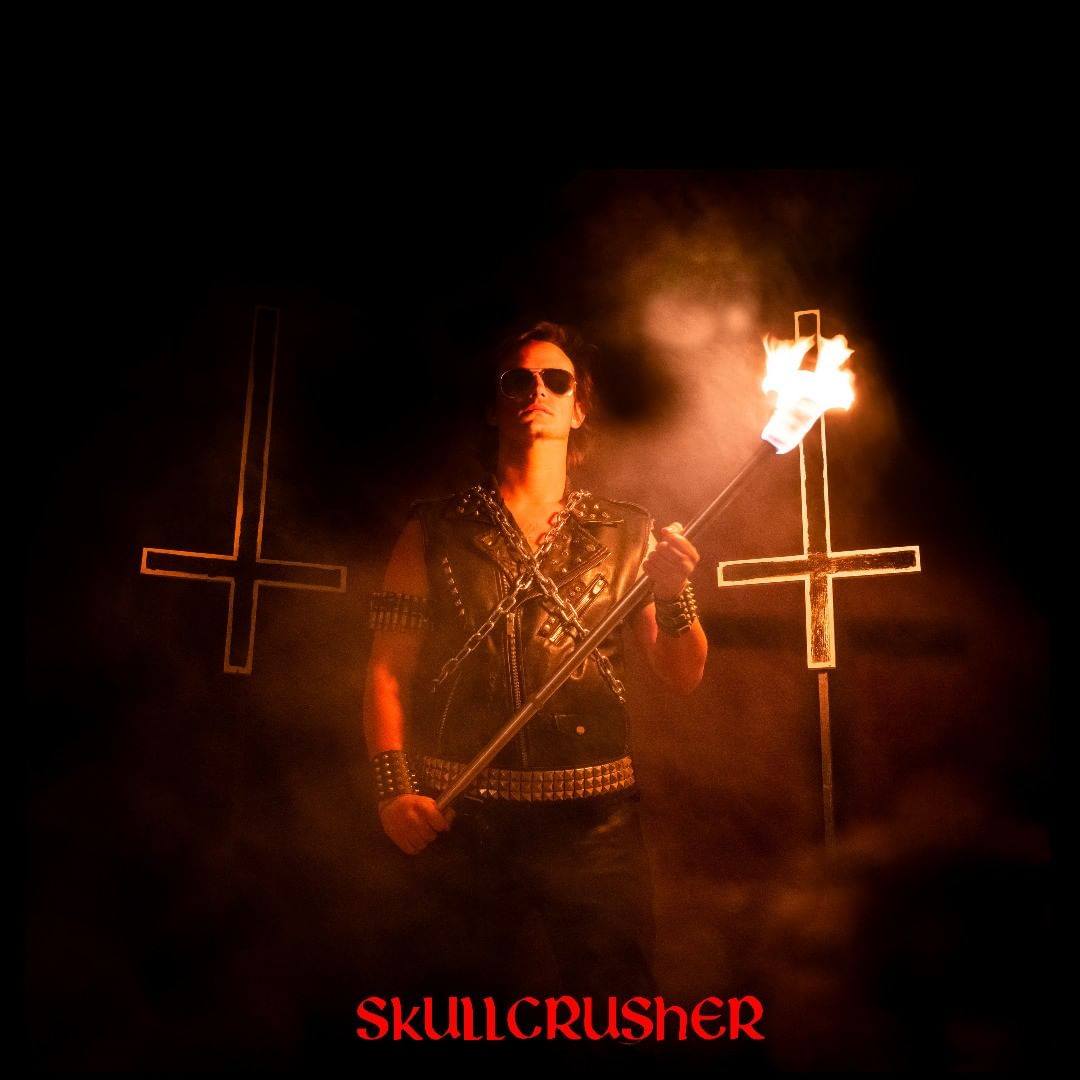 Tell us a few things about the New Underground Metal Scene in Italy (Bands, Fanzines, Webzines, Metal Clubs etc.)
As far as underground events themselves it's been dead for a while now, the last good year was 2016 maybe. Absolutely no buzz for metal right now, and it's going to get worse because no young people step in anymore.But i think it is just a consequence of the overall decadence of the western world, it gets more miserable and pathetic every single day. The utter bullshit that is occurring right now is just another nail in the coffin.That being said, bands are still going strong: Baphomet's Blood, Violentor, Bunker 66 , Witchunter, Barbarian,Children of Technology, Loculo, Evil Spell, Sofisticator, Noia, Miscreance, Hextar, Stealth, Explorer, Last Rebels, to name a few.
Do you know anything about the Hellenic Metal Scene?
My favourites are Flames, i like Necromantia as well. As for newer stuff, Slaughtered Priest, Raw Poison, Principality of Hell.
What are your future plans?
A European tour, a split 7" with Bunker 66 and our second album.
Thank you very much for your time & Keep up the good work! The closure is yours.
Pray Satan, turn every cross upside down, rape and kill Instagram poser sluts whenever you can. Bring us their scalps.
+++ 666 +++
By Steve the Filthy Dog.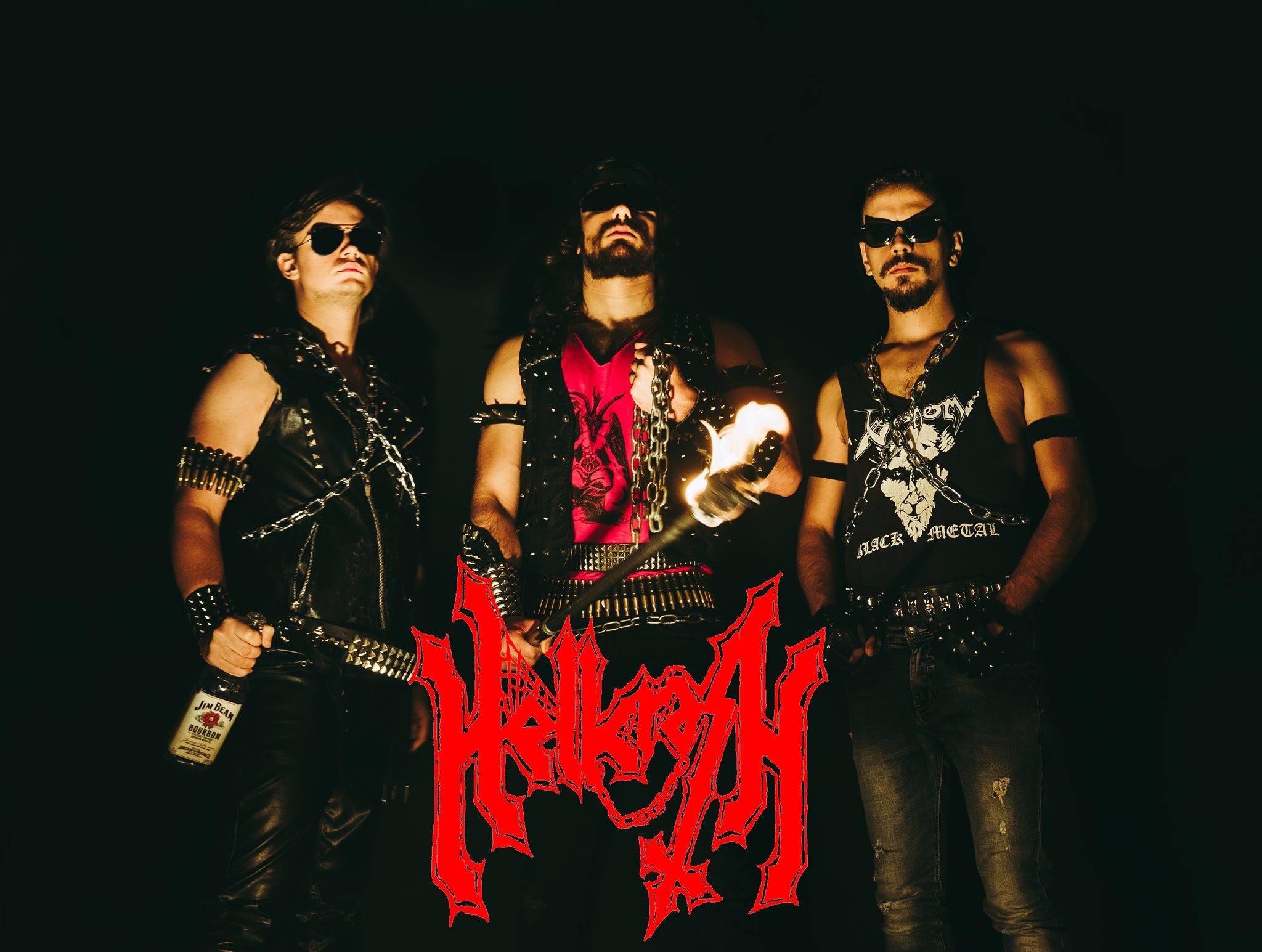 HELLCRASH CONTACT:
https://www.facebook.com/Hellcrashmetal?fref=ts
https://www.instagram.com/hellcrash_speedmetal/
https://www.reverbnation.com/hellcrash