!!!CLASSIC HEAVY METAL FROM ITALY!!!
We had a conversation with TEMPTRESS. Enjoy!
Welcome to the FILTHY DOGS OF METAL Webzine.

Cheers you Filthy animals!

1. Tell us a few things about TEMPTRESS (Members, Starting Year etc).

Temptress started in 2018. I had the refrains of "The Orb" and "Woman" already in my head since 2017 and finally
decided to build songs around them last year. We just did some pre-production and a couple of rehearsals with
our guitarist F. Blade, who also recorded and mixed these two tracks.
Tempress is me (M.Dee) doing the drums and trying to sing (never did before), F.Blade on the guitars and D.Reemer on the bass.
All of us are dwelling in the underground since many years, me and F.Blade play in Bunker 66 and D. Reemer plays
in Boia and Gargoyle.

2. You have recently released your 7'' Single ''The Orb''. What is the Feedback from your audience as well as from the Press?

Feedback seems to be mostly good from both sides, some complain about too much reverb on the vocals eheh, but we like
that eerie feeling.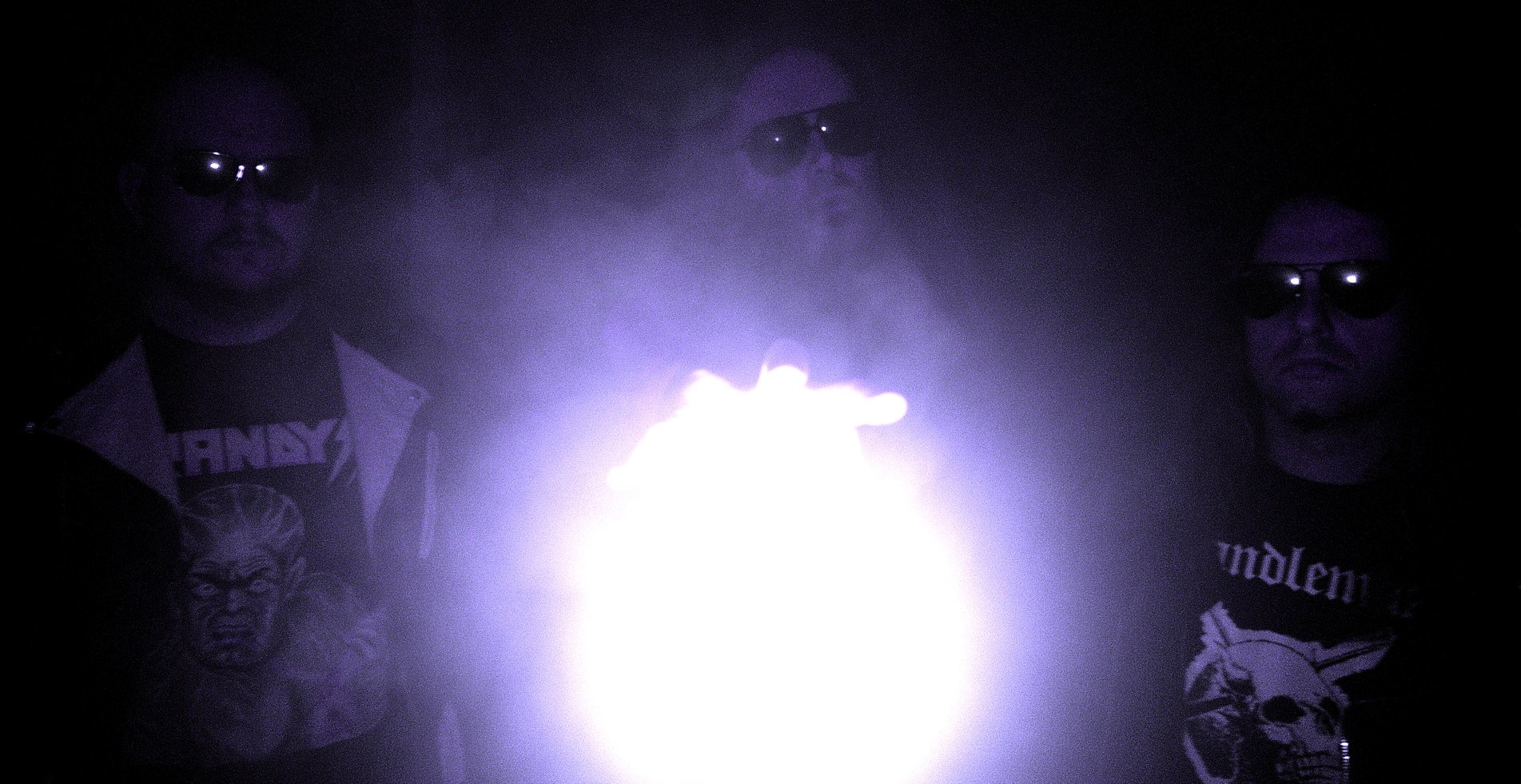 3. I have noticed while listening to your songs influences from SAVATAGE & SACRED BLADE. Which are your main influences (Favourite Artists / Bands etc.)

Actually I only have the "Sirens", "Dungeons Are Calling" and "Hall..." vinyls, I still have to listen to the other Savatage stuff,
it's a band that I respect a lot but that I never was totally into. Sacred Blade are awesome, underrated stuff!
We listen to lots of different music but when it comes to Temptress we are definitely influenced by the sadder and most melancholic
side of heavy metal, mostly northern bands such Heavy Load, Proud, Randy, Gotham City... of course all of us worship Iron Maiden,
Mercyful Fate, Judas Priest, Angel Witch and so on...

4. Do you prefer Vinyl, Tape, CD or Digital Format and why is that?

Important thing for us is to support physical formats, personally I'm more a vinyl guy but I also have cds and tapes.
Vinyl has more the almost ritualistic thing going on, the big artwork, the break between A and B side, you know...

5. How did your cooperation with Dying Victims Productions occur and how many copies were pressed?

I just sent them the songs and they dug them, simple as that. 500 copies were pressed.

6. Label or DIY and why?

Both are ok for me and both have pros and cons. DIY it's cool because you have total freedom about everything related with your
music. On the other hand a label should help you out better with distribution and stuff like that.

7. Describe your ideal live show as a performance Band. Have you already experienced that?

Temptress never played live and maybe never will because we eventually have to find two session musicians who actually feel something for this kind of music...
and it ain't easy here in Sicily.
I don't want to play drums and sing at the same and I don't know if I would be able to do rhythm guitar and vocals at the same time either way eheh.
So it's quite complicated, but never say never!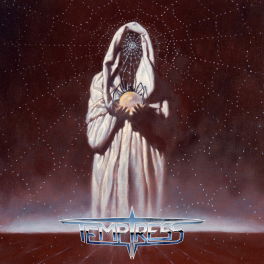 8. Do you believe that Bandcamp and other Digital Platforms help the new Heavy Metal Bands? Which, do you think, is the ideal way for a Band to promote its work?

Well, they sure help nowadays, your music can reach lots of people in a short amount of time. I think though, that the best way is
to play live the more you can and to have your records distributed the best way possible.

9. Which attributes, do you think, that a new Heavy Metal Band should have in order to gain identity and be unique?

I actually don't know exactly, but I guess that when you believe in something and if your passion is true some positive
results will surface. To be unique in 2019 is very difficult, you could try to mix different influences and try to shape your
music in a personal way, finding a good sound and so on... but I think that these things occur naturally in bands that are first and foremost made of
true fans/music freaks rather than just musicians, which is a big difference.

10. Tell us a few things about the New Underground Heavy Metal Italian Scene.

Heavy Metal is not that strong nowadays in Italy, the only "new" Italian band that we really like is Vultures Vengeance, which I guess you already know.

11. Do you know anything from the Hellenic Heavy Metal Scene?

I was listening to Flames "Summon the Dead" the other day... but classic heavy metal from Greece hmmm... actually only the first Sarissa album comes into
my mind, which is great, suggestions are welcome!

12. What are your future plans?

To start writing songs for our first album!

13. Thank you very much for your time & Keep up the good work! The closure is yours.

Thanks for having us, cheers!
By Steve the Filthy Dog.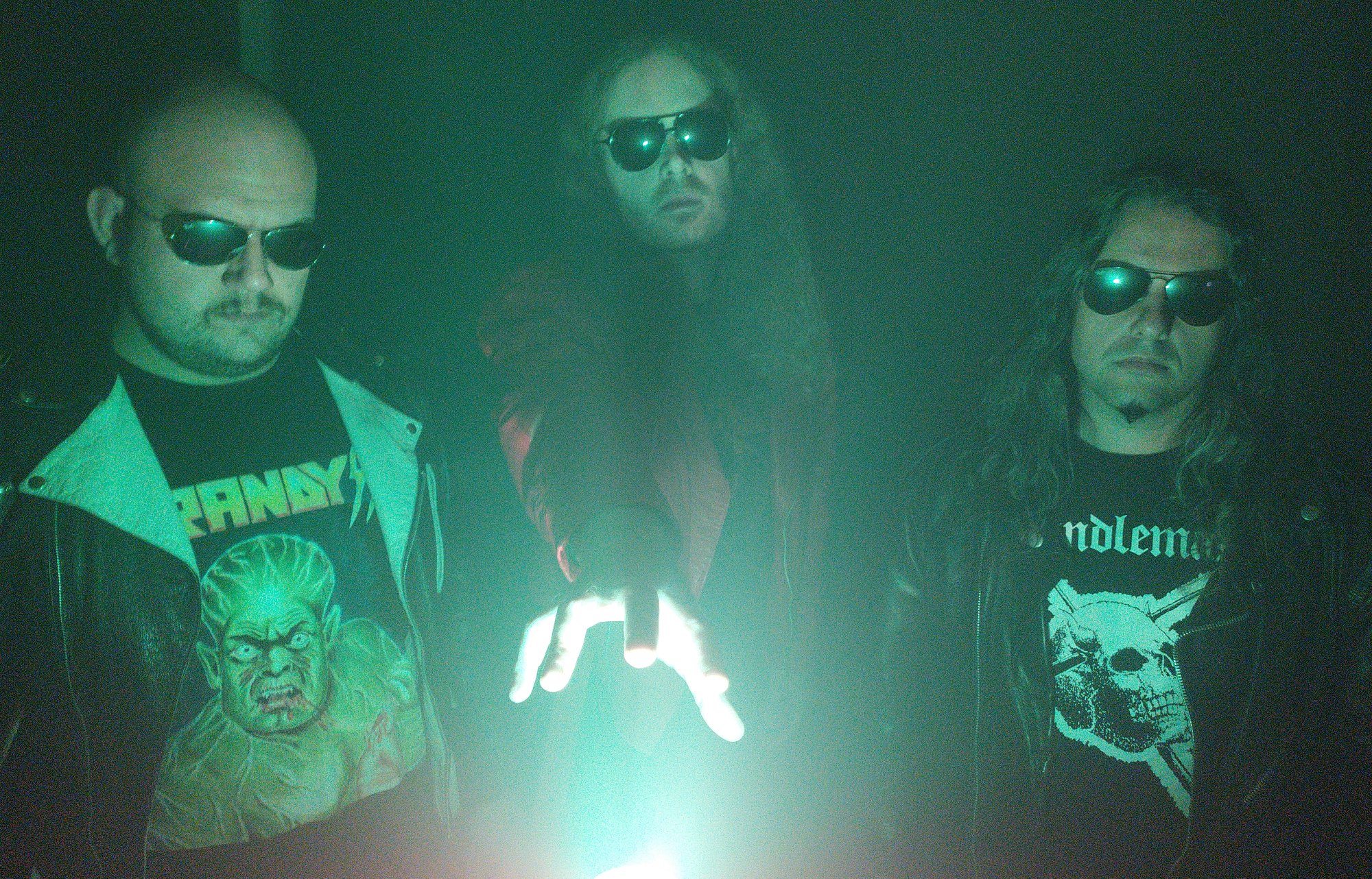 TEMPTRESS CONTACT:
https://www.facebook.com/temptresshm/
https://dyingvictimsproductions.bandcamp.com/album/temptress-the-orb-woman