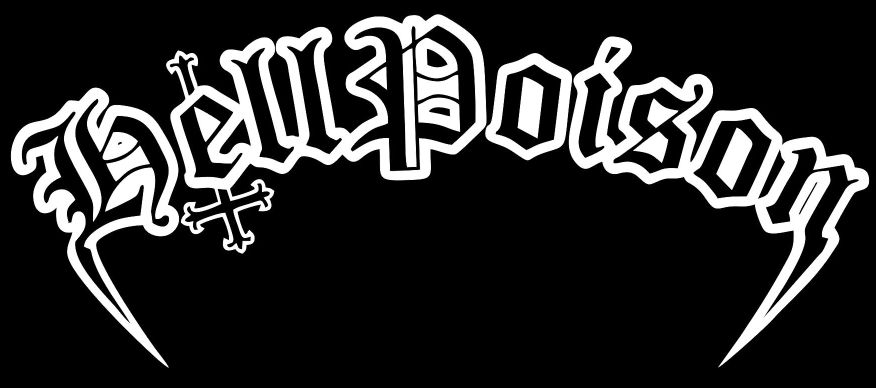 !!!BRAZILIAN BLACK/SPEED METAL PUNK!!!
We had a conversation with Deathhammer. Enjoy!
Welcome to the FILTHY DOGS OF METAL Webzine.
Tell us a few things about HELL POISON (Members, Starting Year etc).
Hello Stavros and the maniacs from Filthy Dogs of Metal zine. Thanks for the invitation. So this project raised in 2014 when I decided to work on some old riffs that I made. In the beginning the things were too difficult, because I had no money to get in the studio and no one to join and start to do something. Then in 2015 I decided to do all the things by myself. Then I got to record some tracks which became the first demo "Diabolical force".
You have recently released your album ''Breathing for the Filth''. What is the feedback from your audience as well as from the press?
Yes. Today haha Today is the official release. March 19ht, 2021. I've been working in the album since last year, in the pandemic period. One month ago I spreaded two tracks which are in this new album. I had some good impressions about theses tracks. Now the full album is available on Bandcamp. The CD is now available as well. You can grab one in the Bestial Invasion web shop.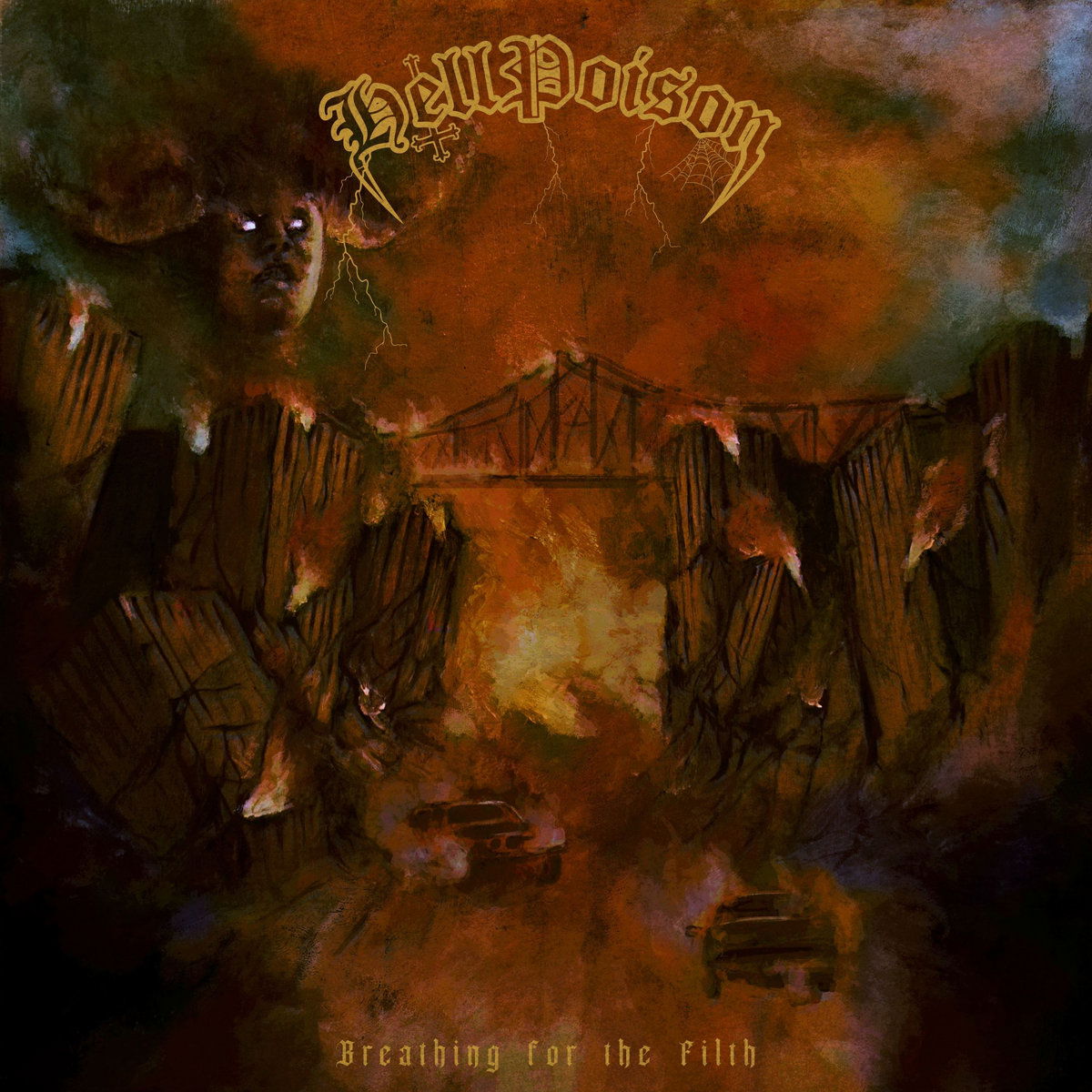 Label or DIY and why?
I think a label can help you a lot. They have many contacts, I mean with other labels, zines, webzines and a lot of people. This is good because you can reach many people all over the world. Otherwise DIY works good as well. If a band got money enough to put out their own stuffs there's no problem, but in the beginning everything is too difficult as I said. Both ways work good.
Do you prefer Vinyl, Tape, CD or Digital Format and why is that?
I'm a vinyl lover. I like the physical format. Sometimes people don't have any access to many bands and they go to the Digital media. I don't have any problem with this format. I like it. For example, when I'm not at home and I want to listen something I don't hesitate to use the digital media. If you can grab a physical stuff do it, if not just go for the digital format.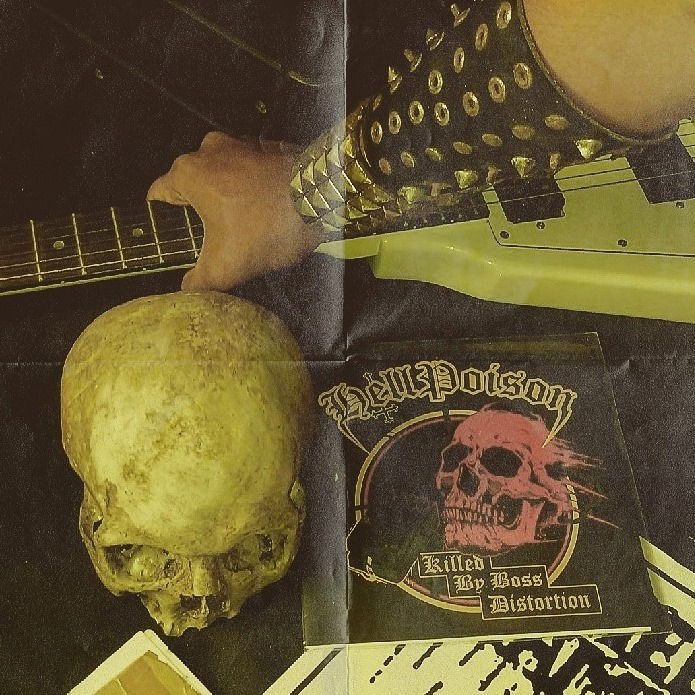 Your music style is Black/Speed Metal. Which are your main influences (Favourite Artists / Bands etc.)
I've been listening a lot Tank, Midnight, Motörhead, Whipstriker, Inepsy. I'm always listen to these bands and many others. I think this is some of my influences. There bunch of them. I could spend a day talking about it, but these ones are the main influences.
Which things, do you think, a Band should sacrifice in order to succeed? Have you ever sacrificed anything in your life for a better future of your Band?
There's no sacrifice. Everything walks in its time. There's no rush to do anything. I always do my stuffs because a love it, because I like it. If someone like it is a consequence. For sure we have similar tastes. I think the things works this way.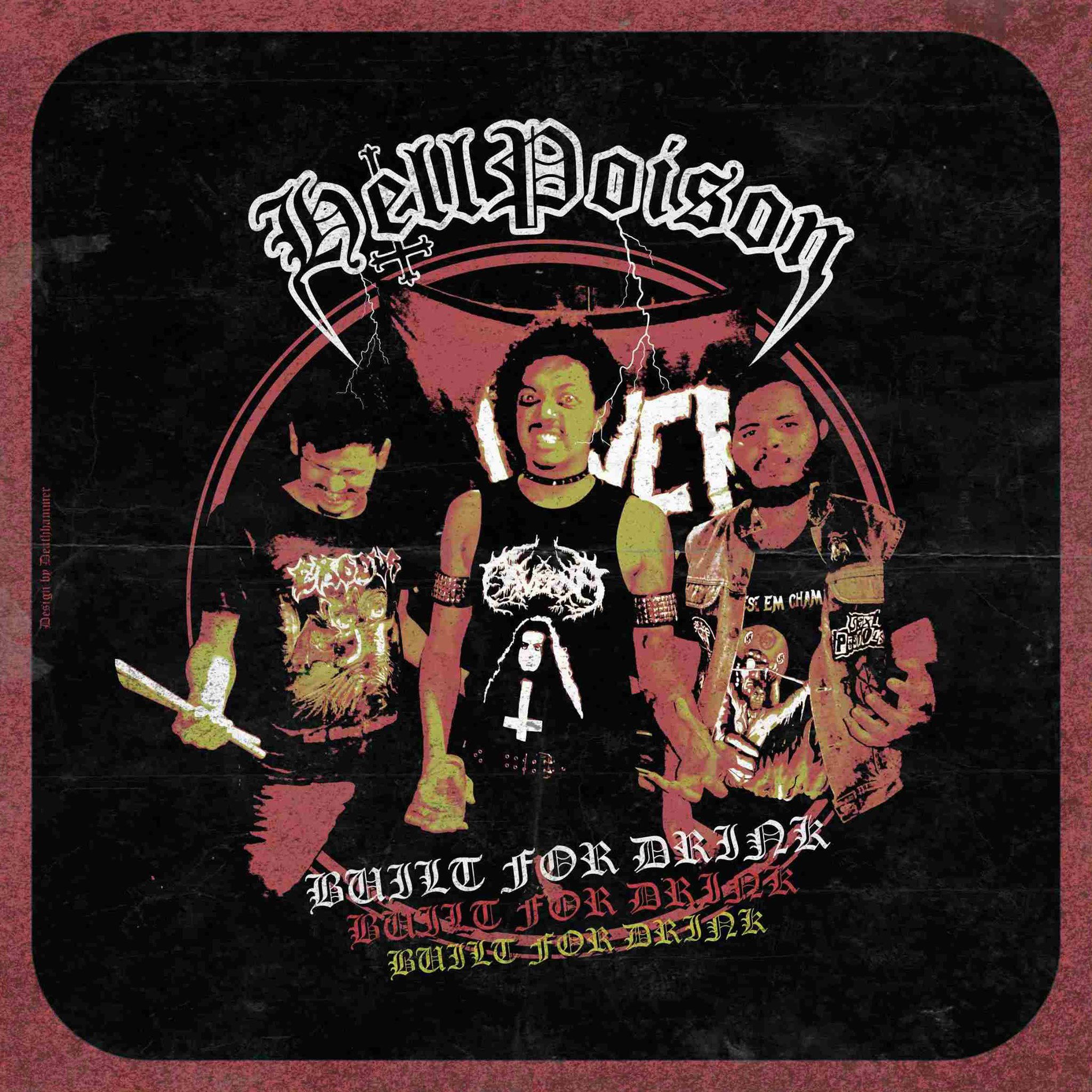 Describe your ideal live show as a performance Band. Have you already experienced that?
I didn't got this question. But I experienced live for the first time in 2017. It was amazing. I really like live shows. I like the contact with the people. Everyone singing together. This means too much to me. I can't wait to get back to the stage again and play live.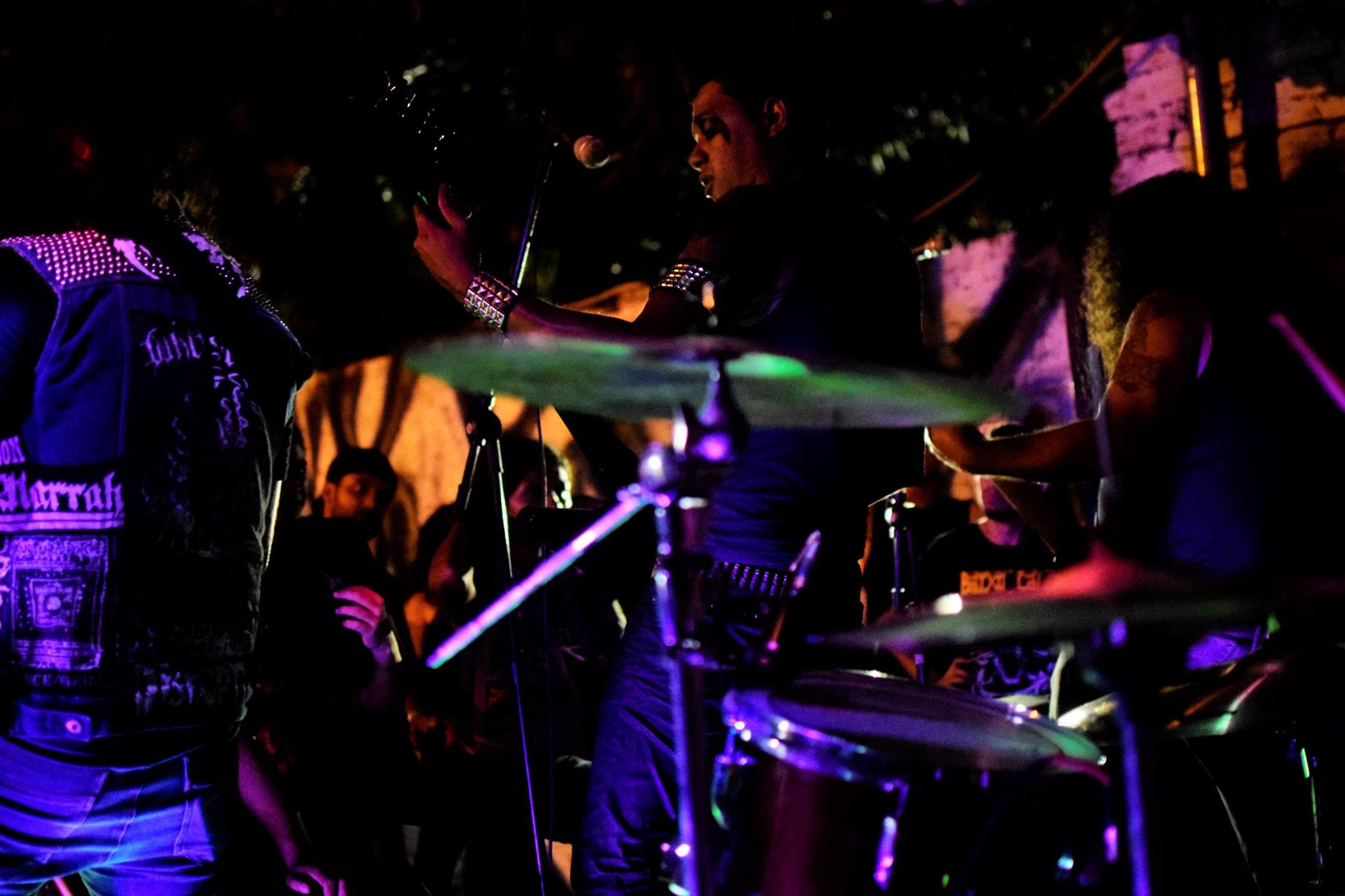 Which attributes, do you think, that a new Black/Speed Metal Band should have in order to gain identity and be unique?
I don't know. Everything flow very easy. If you do some kind of music people probably will like this or not. Just do. Simple!
Do you believe that Bandcamp and other Digital Platforms help the new Black/Speed Metal Bands? Which, do you think, is the ideal way for a Band to promote its work?
Sure! Bandcamp always help the bands as well as other digital medias. If you want to spread out your music faster you can go for the digital, but a lot of people still consume physical stuffs. I'm one of them. However, if I want a CD of a band from Japan, for example, I don't have access. So I go for the digital, you know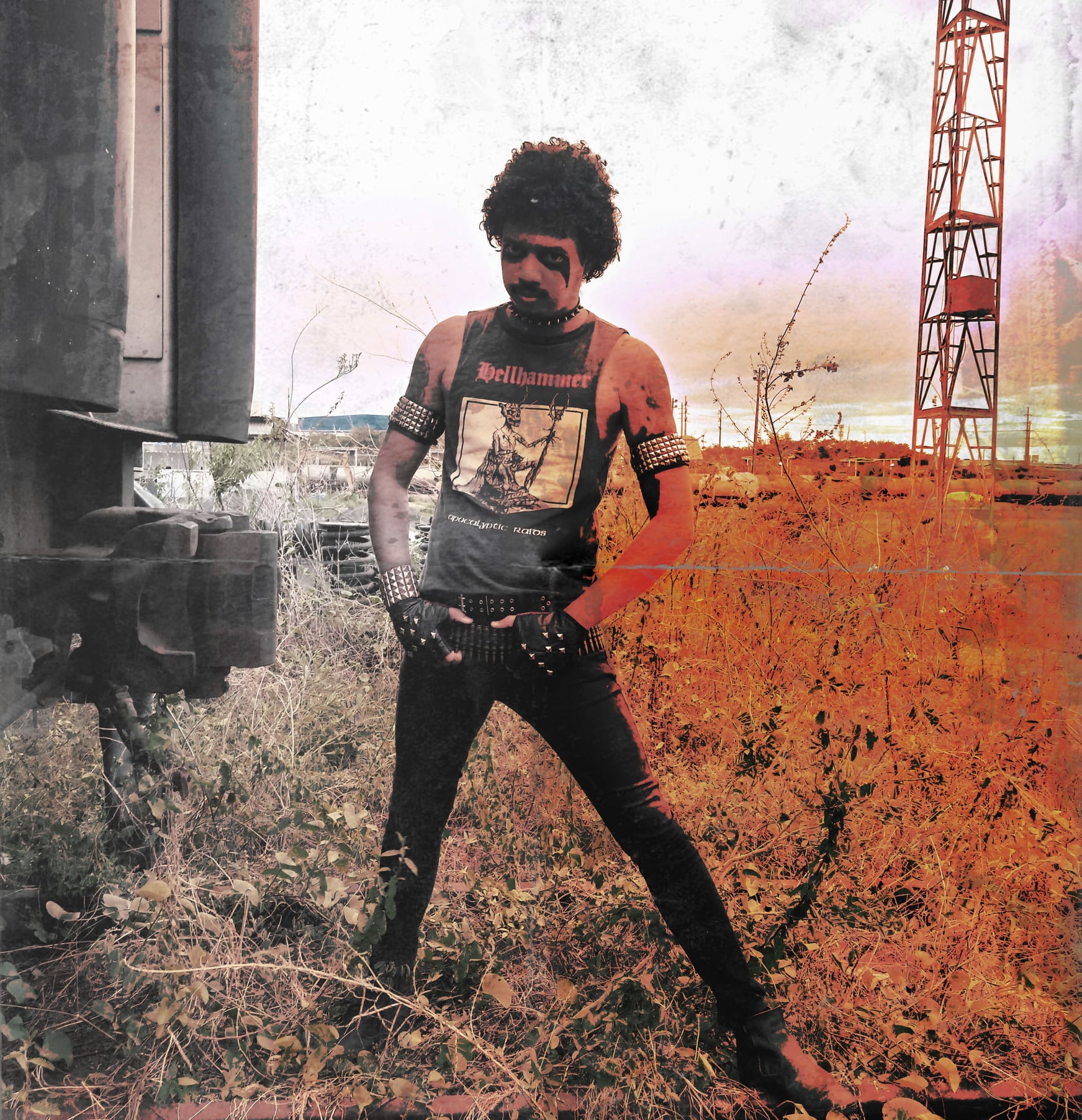 Tell us a few things about the New Underground Metal Scene in Brazil (Bands, Fanzines, Webzines, Metal Clubs etc.)
Damn! There's a looooot of bands here. I could mention EVIL CORPSE, WHIPSTRIKER, INFERNAL ATTACK, DEAD ENEMY, EVIL CULT, DEMON HÄUNT, OVERDOSE BRAIN, ATOMIC ROAR, CULT OF HORROR, SPEEDKILLER. There's a lot. So about the zines: The Old Coffin Spirit, Pecatório zine, Apokalypse Manifesto and much more. There are two venues here that we can watch a gig. The first one is Bueiro do Rock and the other is D'car parking. This second one is a parking that in the night turns to an underground metal venue haha
Do you know anything about the Hellenic Metal Scene?
At this moment I could mention the might Slaughtered priest, the cvlt Rotting Christ and the thrash fucking metal dudes from Suicidal Angels. There might be some other ones that I can't remember at this moment.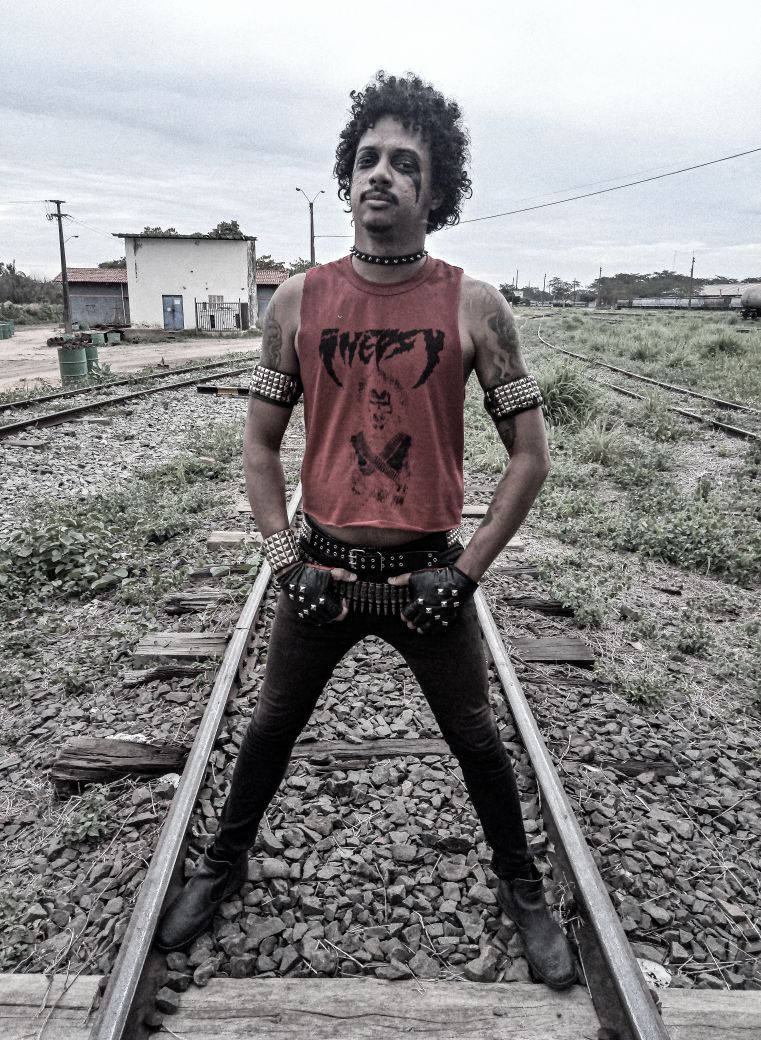 What are your future plans?
The world is a mess. I don't know exactly, but I am working from here. Maybe a tour around the country. There are some split for this year as well and that's all. It's all undefined. Let's see how the things gonna happening.
Thank you very much for your time & Keep up the good work! The closure is yours.
Thanks a lot man. Thanks to all the readers of the zine. I hope all of you like the album. So keep the old school metal spirit burning. BREATHING FOR THE FILTH!!!!!!
By Steve the Filthy Dog.
HELL POISON CONTACT:
https://hellpoison.bandcamp.com/
https://www.facebook.com/speednhell/?ref=profile