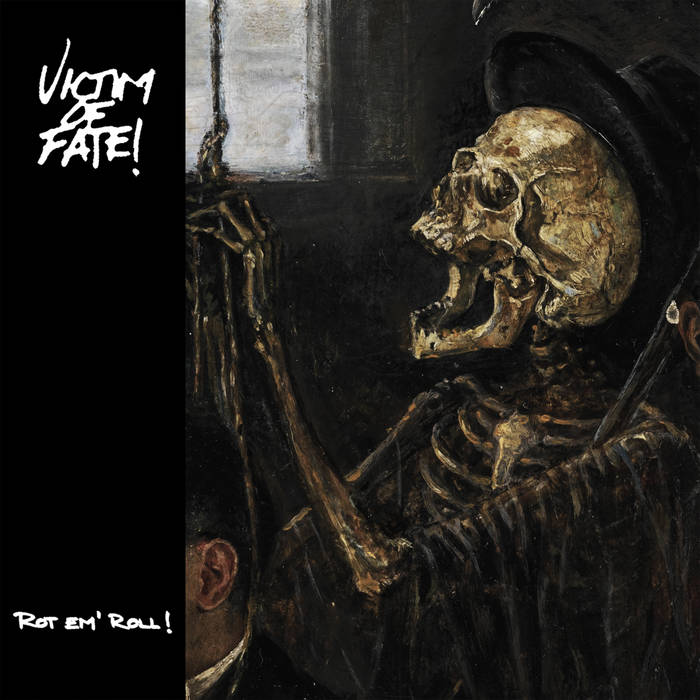 !!!SPEED METAL FROM MEXICO!!!
We had a conversation with Daniel Zul (Bass / Vocals).Enjoy!
Welcome to the FILTHY DOGS OF METAL Webzine.

1. Tell us a few things about VICTIM OF FATE (Members, Starting Year etc).

The band started in the early 2018, is currently conformed by Adan Perales on Guitars, Mario Barajas (Drums) and myself, Daniel Zul, in Bass and Vocals.
We had played before in local bands and also knew each other for years, so it was easy to get along and play together.

2. You have recently released your new EP ''Rot em' Roll''. What is the Feedback from your audience as well as from the Press?

Our own audience has really praised the work at some point, I guess it was the next step in sound quality and intensity.
Somehow the press, or external opinions about the album is mixed, a couple reviews has remarked the traditional sound and intensity of the songs, comparing us to some old bands because of the essence,
but at the same time there are some points where our music goes off that umbrella and is not well seen (like adding an istrumental-quasi-jazzy song in the latest EP). Anyhow we're pretty much into trying to step to new fields in music, not only the "straight proper sound".

3. Label or DIY and why?

Distribution of digital and, coming soon, physical material is onto Rotsteady Records. But definitely DIY is the most important thing for an independent band, you gotta promote yourself, get the connections by yourself, go to places by yourself, get the funds yourself.
So, it's a lotta work but a unique experience.

4. Do you prefer Vinyl, Tape, CD or Digital Format and why is that?

As long as everybody can listen to it! (But for sure, it would be cool if our work could be press on vinyl or tape)

5. Your music style is Speed Metal. Which are your main influences (Favourite Artists / Bands etc.)

We definitely have lots of personal musical influences, it goes from instrumental sounds to some genres far away from heavy sounds,
but the music of VoF is heavily influenced by the intense and really fast metal sounds of all types (Motorhead, Hellhammer, Helloween. Just to name a few)
We try to keep it very eclectic, but it goes always to speedness and intensity.

6. Which things, do you think, a Band should sacrifice in order to succeed?
Have you ever sacrificed anything in your life for a better future of your Band?

Of course we have been in situations that we have to decide what's more important, the music or some other personal issue.
Sometimes you have to make decisions in order to accomplish something, you may lose some material stuff, money or friendships,
but you gotta believe in what you do and, well, you cannot let it get in your way, so you gotta stick to your guns and persuite your dreams and desires.

7. Describe your ideal live show as a performance Band. Have you already experienced that?

The ideal live show would definitely be infront of a massive crowd. Not yet at that point haha. Maybe later, I hope.

8. Which attributes, do you think, that a new Heavy Metal Band should have in order to gain identity and be unique?

Not to be afraid of trying new stuff, this music has evolved in many maaaany ways was since it first started in the early 70's and every new band has been criticized because of their differnt sound (compared to the older generations),
so it's up to everyone to put their own essence on musical taste or whatever in what they do, so don't be a coward, just do it.

9. Do you believe that Bandcamp and other Digital Platforms help the new Heavy Metal Bands? Which, do you think, is the ideal way for a Band to promote its work?

For sure. Both sides, bands and fans can expand their choices. Bands have a free platform to express themselves,
of course it's difficult to get to the exact audience because there are thousands of bands just like you trying to make it too,
but that's fair competition. So the fans, they have the choice of thousands of bands, songs, records; all for free. That's excellent.

10. Tell us a few things about the New Underground Metal Scene in Mexico (Bands, Fanzines, Webzines, Metal Clubs etc.)

There are/were bands that definitely I'd say are/were preeeetty awesome! and also talking about webzines.
Not talking about a "scene" in particular... But, for sure there's a big Mexican Heavy Metal community out there.

11. Do you know anything about the Hellenic Metal Scene?

I'm not plentiful aware of it. I've reached some greek bands because of the social media and digital platforms, and they totally rock.
But not aware of a community or scene to be honest. Not yet! haha we'd love to get involved.

12. What are your future plans?

To keep the Impertinence! of course.

13. Thank you very much for your time & Keep up the good work! The closure is yours.

Muchas gracias "FILTHY DOGS OF METAL Webzine" por el espacio y por la oportunidad de estar en este webzine, we really appreciate the work you do for this music,
it takes energy and time doing this, and somebody anyhow has to do it!. Gracias de nuevo, let's keep in touch and I'm pretty sure Greece is on the way for this band!
By Steve the Filthy Dog.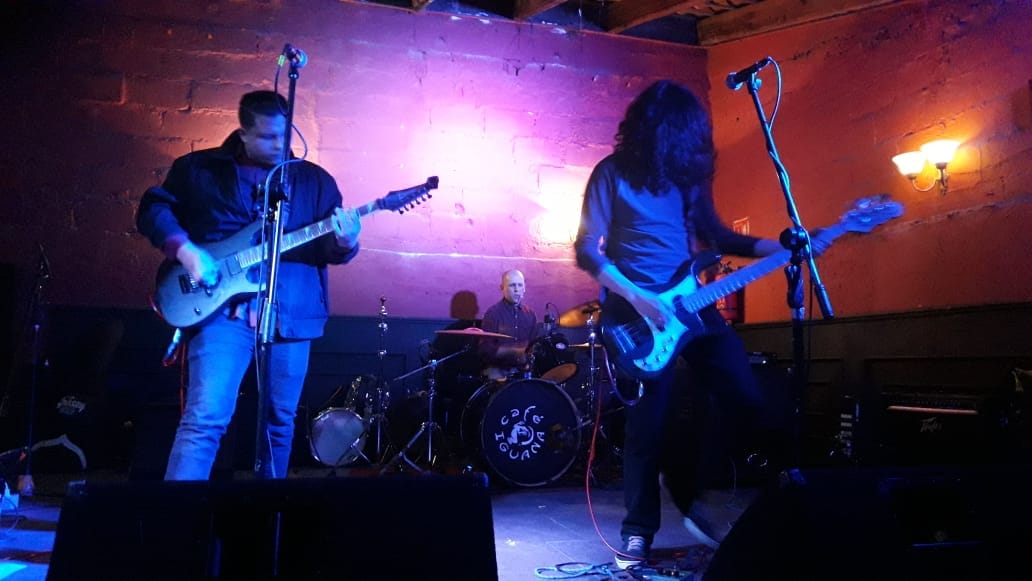 VICTIM OF FATE CONTACT:
https://www.facebook.com/VictimOfFate1/