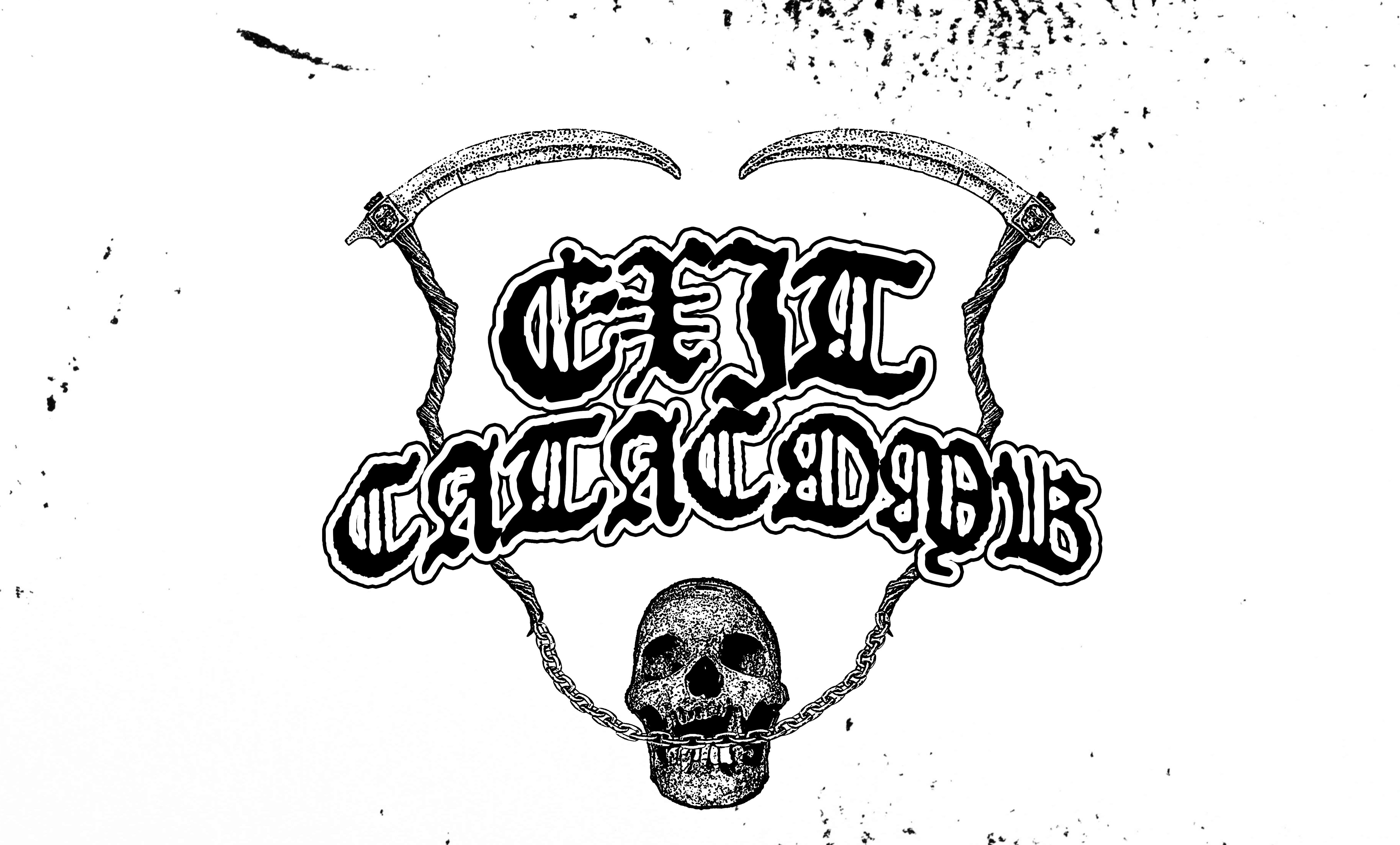 !!!POWERFUL BLACK/SPEED METAL FROM ITALY!!!
We had a conversation with GraveViolator (Everything). Enjoy!
Welcome to the FILTHY DOGS OF METAL Webzine.
Tell us a few things about EXIT CATACOMB (Members, Starting Year etc).
The Exit Catacomb project was born in 2022. I had in mind for several years to form a one man band, but my fear of facing and not completing the work and the technical limits of having to play and produce everything led me to face this challenge only in 2022. In my head this project should have brought a more black metal oriented proposal with thrash nuances, but since 2019 I've been playing Thrash speed metal in L.S.D. and this prompted me to stay in my comfort zone and propose something similar under some points of view but more rock'n roll, with clear references to NWOBHM.
You have recently released your EP ''No escape from the catacomb''. What is the feedback from your audience as well as from the press?
Despite the adversities for which I thank Windows 11, in April 2023 I managed to release my first EP. Personally I find it a subdued work compared to what I would have liked, but I'm glad that the public appreciated it.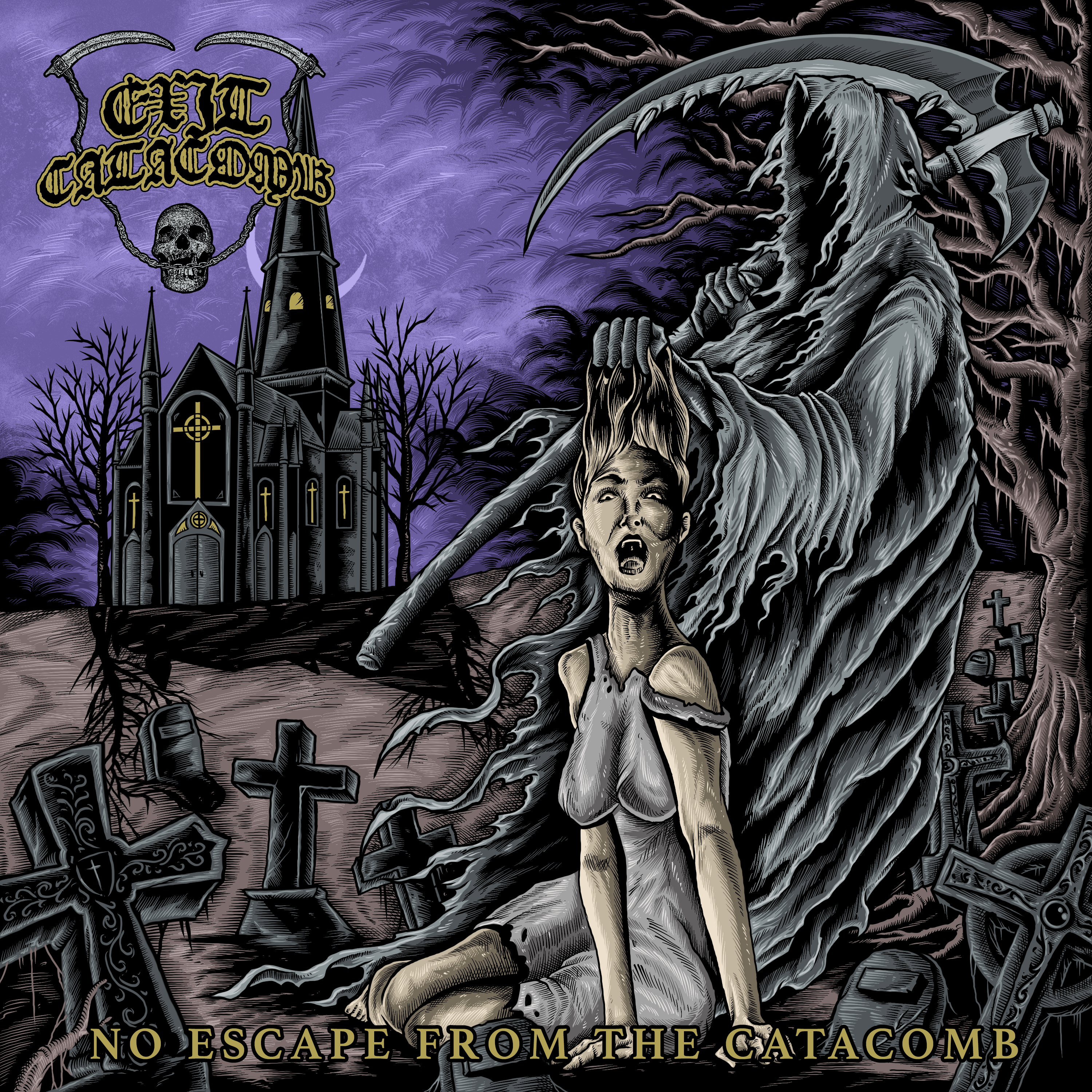 Label or DIY and why?
As for the recording and mixing, I took care of it 100%, in fact from this point of view the defects given by my lack of experience are evident. I entrusted the physical printing of the EP to the independent label "Urban Infection" which is passionately dedicated to the underground of northern Italy and is dedicated to DIY.
Do you prefer Vinyl, Tape, CD or Digital Format and why is that?
I've had a soft spot for tape since I was a kid, and now thanks to the resurgence of this particular market, I've started buying it again. I love the analog format, but now the most comfortable is the digital. It's easy to use and also great for the advertising and visibility implications it offers with a very low economic effort.
Your music style is Black/Speed Metal. Which are your main influences (Favourite Artists / Bands etc.)
My influences are varied and sometimes even unwanted, such as a voice that tends to approach to Tom Angelripper of Sodom, my favorite band. This particular detail I only noticed once all the work was done and heard in full. The major influences, intended in this case, come from bands like Midnight, Wraith, Hellripper and many others of this spectrum of metal.
Which things do you think a Band should sacrifice in order to succeed? Have you ever sacrificed anything in your life for a better future for your Band?
I believe there is nothing to sacrifice. I don't like success-hungry people whose only purpose in life is to go one step further than the others for the sole purpose of being able to feel more "important", but then find themselves living in a nice box full of littleness. For me, the only thing that counts is being honest with yourself, knowing your strengths and limitations.
Describe your ideal live show as a performance Band. Have you already experienced that?
I don't care about the smoke or the fire or the flames... I like to get on stage and play one piece after another without respite. The music must speak and not the special effects and for this reason punk environments are perhaps more ideal.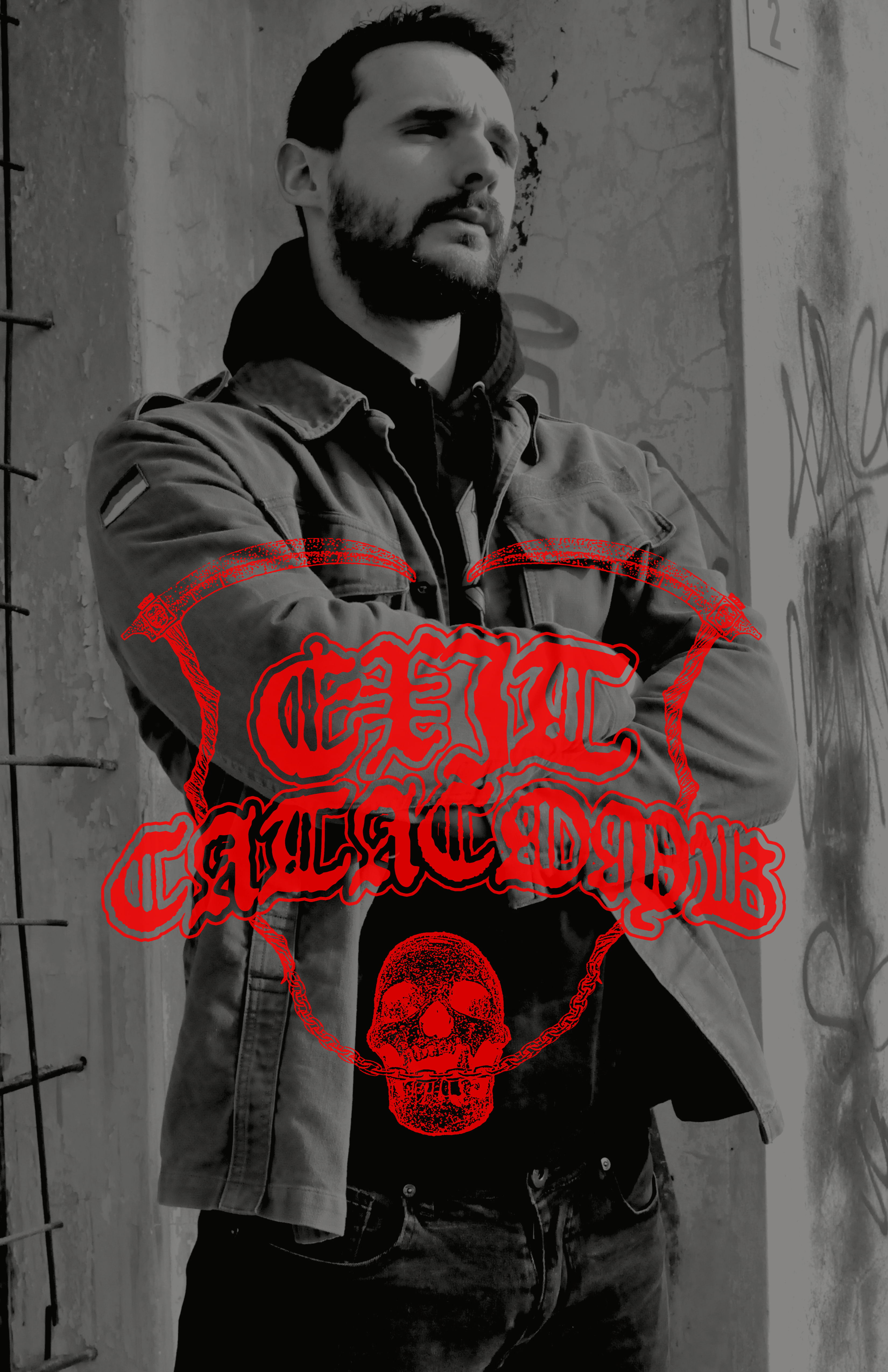 Which attributes, do you think, that a new Black/Speed Metal Band should have in order to gain identity and be unique?
This is a million dollar question that I sadly don't have the answer. By now this type of musical proposal is saturated with ideas and is continuously recycled and this afflicts me too, I would like to be able to distinguish my proposal from the rest but it is something that even the aforementioned bands like Hellripper cannot do, a really good one man band but obviously ultra derivative. He managed to stand out thanks to the character he shows in his pieces and I think the only way forward is this, to have fun and entertain and be genuine and not forced.
Do you believe that Digital Platforms help the new Speed Metal Bands? Which, do you think, is the ideal way for a Band to promote its work?
Digital platforms are friends of bands, this allows them to make themselves known even thousands of km from their own country and this interview is an example. This is the strength of digital that I was talking about before and listeners are also very fortunate to be able to take advantage of these platforms and discover bands located all over the world with just one click.
The last 3 years worldwide we have faced many dark, strange & new situations with our everyday life (covid, lock-down etc.) Did all of this affect you positively or negatively?
For my main band it definitely slowed down our work both in the studio and live, but for Exit Catacomb, fortunately it didn't affect it.
Tell us a few things about the New Underground Metal Scene in Italy (Bands, Fanzines, Webzines, Metal Clubs etc.)
Unfortunately the metal scene in Italy is divided into two fronts: the first one is the DIY scene, dedicated to developing a genuine underground, the second one agencies/clubs that exploit bands so hungry for a slice of success. Luckily there are realities that in their own small way and with their own efforts of dedicated time and invested money, create events that are also national in scope and where they reward the underground that really has something to offer.
Do you know anything about the Hellenic Metal Scene?
Of course! From Italy I have the impression that it is a very lively scene and that has recently churned out an excellent record thanks to Riffobia. Then I love Chainsaw, black/thrash from Athens, I hope they release another record after Filthy Blasphemy. Also i follow Suicidal Angels.
What are your future plans?
At the moment I'm planning how to combine my job with the new album work. The idea is to release the full lenght in October, but there are many variables involved and following the writing, production and artwork deserves time and calm.
Thank you very much for your time & Keep up the good work! The closure is yours.
Thanks for the space you give me and to those who have dedicated some of their time to reading this interview, this is also a great support. I hope you enjoyed the EP. If you will see Exit Catacomb live one day please, no tomatoes, I don't like them, eggs yes lol. Support the underground and recycle plastic music.
By Steve the Filthy Dog.
EXIT CATACOMB CONTACT:
https://www.instagram.com/exit_catacomb/
https://exitcatacomb.bandcamp.com/album/no-escape-from-the-catacomb