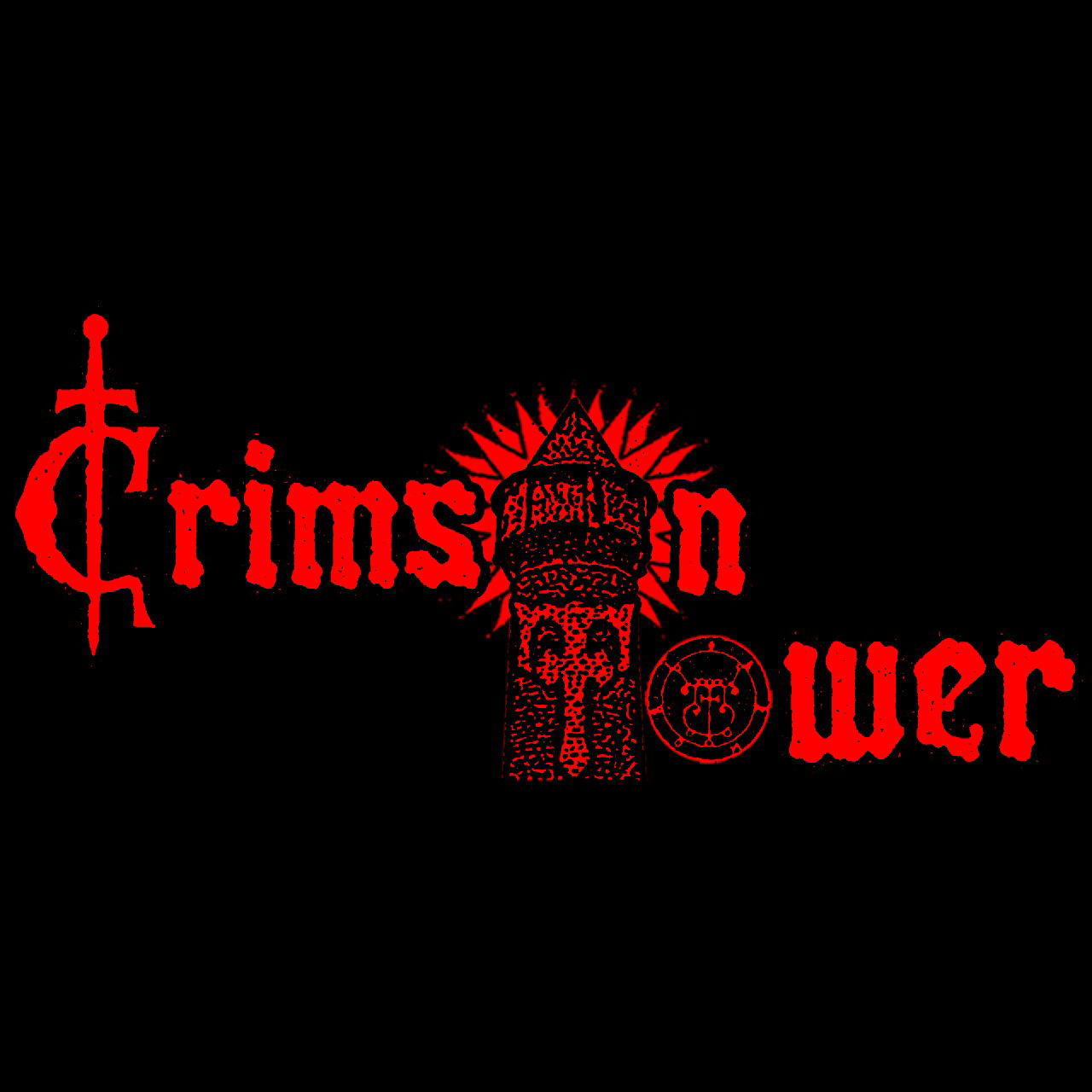 !!!OLD SCHOOL HEAVY DOOM METAL FROM BRAZIL!!!
We had a conversation with Cocytus. Enjoy!
Welcome to the FILTHY DOGS OF METAL Webzine.
Tell us a few things about CRIMSON TOWER (Members, Starting Year etc).
Crimson Tower started as Eternal Abyss in 2018, changing in the middle of 2021. Member are: Styx: Guitar, Vocals & Keyboards. (Ex-Khranial, Neuralwreck) Cocytus: Bass, Songwriting. (DeathSlaüghter, Ex-Deathcharge) Acheron: Drums. (Ex-Necronoise).
You have recently released your album ''Aeternal Abyss''. What is the feedback from your audience as well as from the press?
The feedback is greater than we expect, the Bandcamp money already paid our record expenses haha.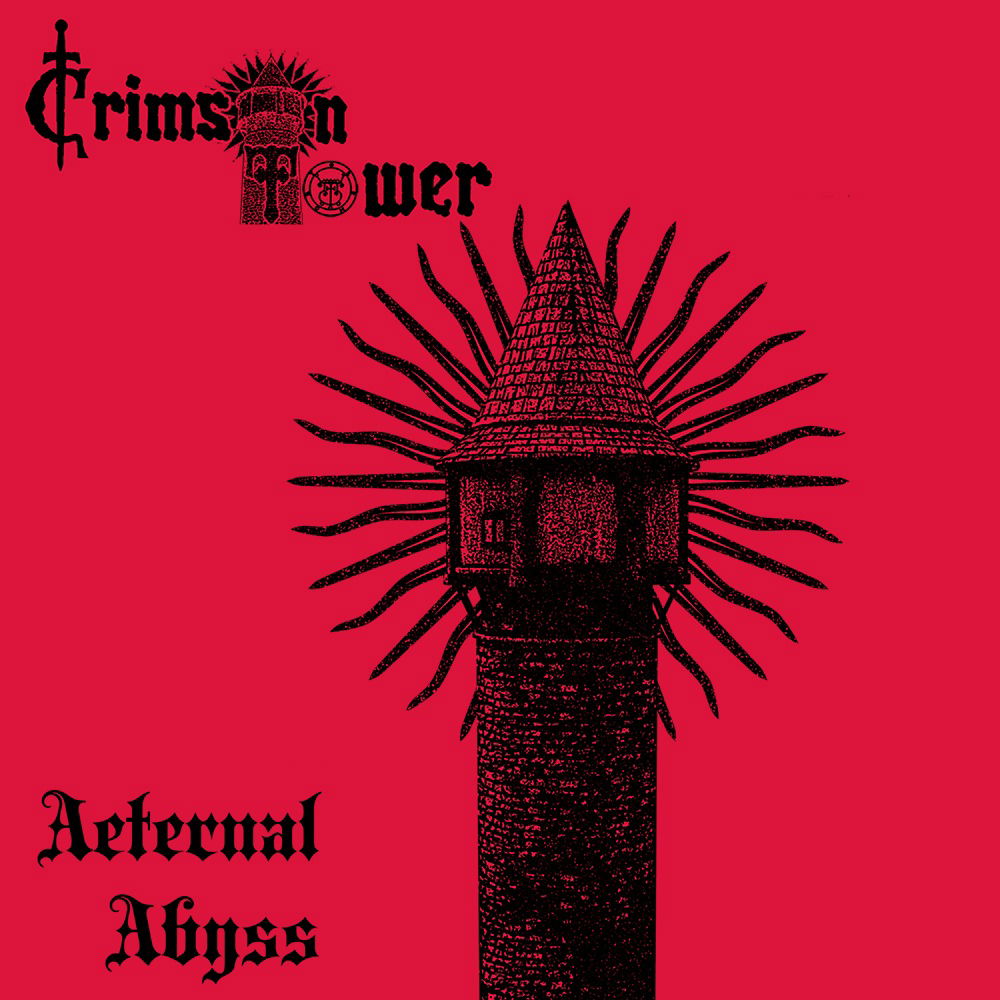 Label or DIY and why?
DIY, but some labels are interested in our next records, and if you are reading this and want to release Aeternal Abyss in Vinyl, please contact us.

Do you prefer Vinyl, Tape, CD or Digital Format and why is that?
Vinyl at first, it's the Apex of Old-School and show that we diverge from most bands (specially Brazil), but we love Tape and CD as well, we just don't want to make song for Bandcamp and other digital formats only. MUSIC IS MADE FOR PHYSICAL RELEASES.

Your music style is Heavy/Doom Metal. Which are your main influences (Favourite Artists / Bands etc.)
Count Raven, Candlemass, Pagan Altar, Trouble, Black Sabbath, Pentagram, Blue Oyster Cult, Manilla Road, Danzig and other obscure Heavy/Hard Rock from 70's.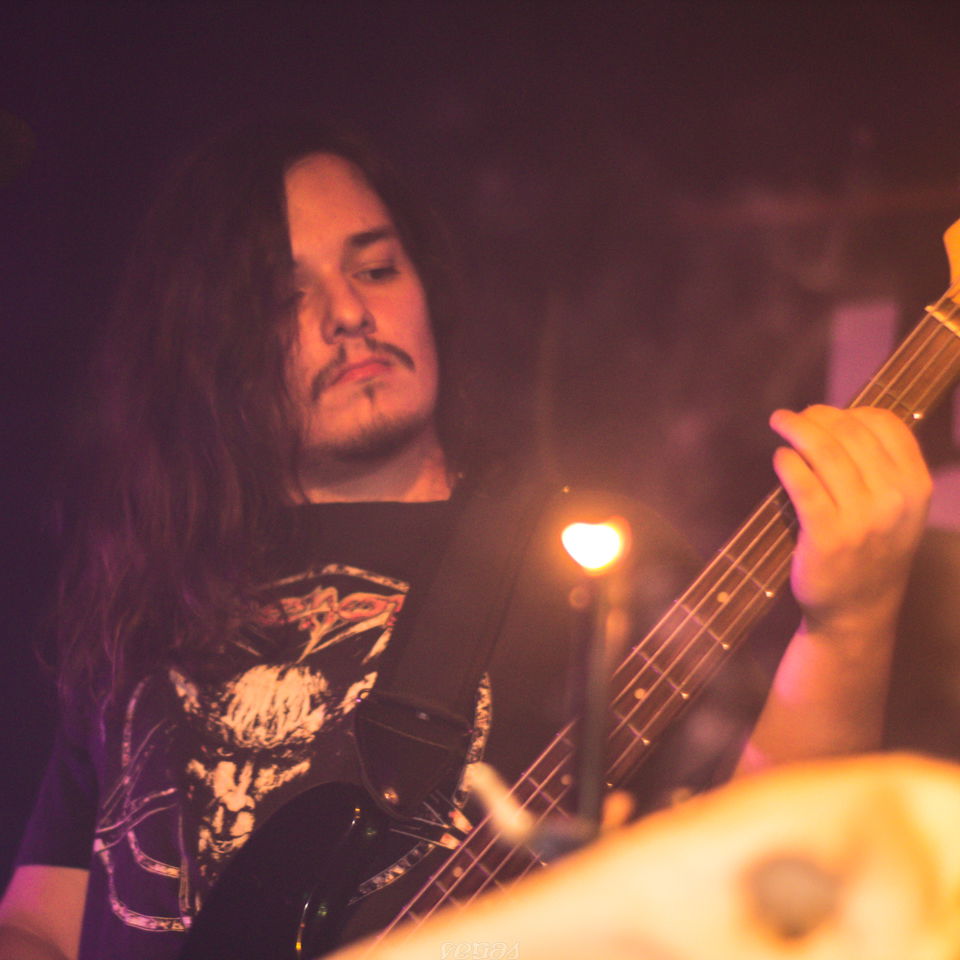 Which things, do you think, a Band should sacrifice in order to succeed? Have you ever sacrificed anything in your life for a better future of your Band?
At first I believe the band must be unique. (Instruments, mixing, songwriting), but if the label wants to make some exchange in that aspects, they must afford the band with some good money. And not touching the first albums, the first albums must be monuments that would last thousands of years for the future generations.

Describe your ideal live show as a performance Band. Have you already experienced that?
I don't have any ideals of live performances. I think that every concert is unique and every moment of the members is unique too, but one of the best experiences I had in a concert is watching Doom (the crust band from UK), they have a really awesome low-frequency focused mix. And that was a turning point for me in aspects of mixing and tuning during live performances.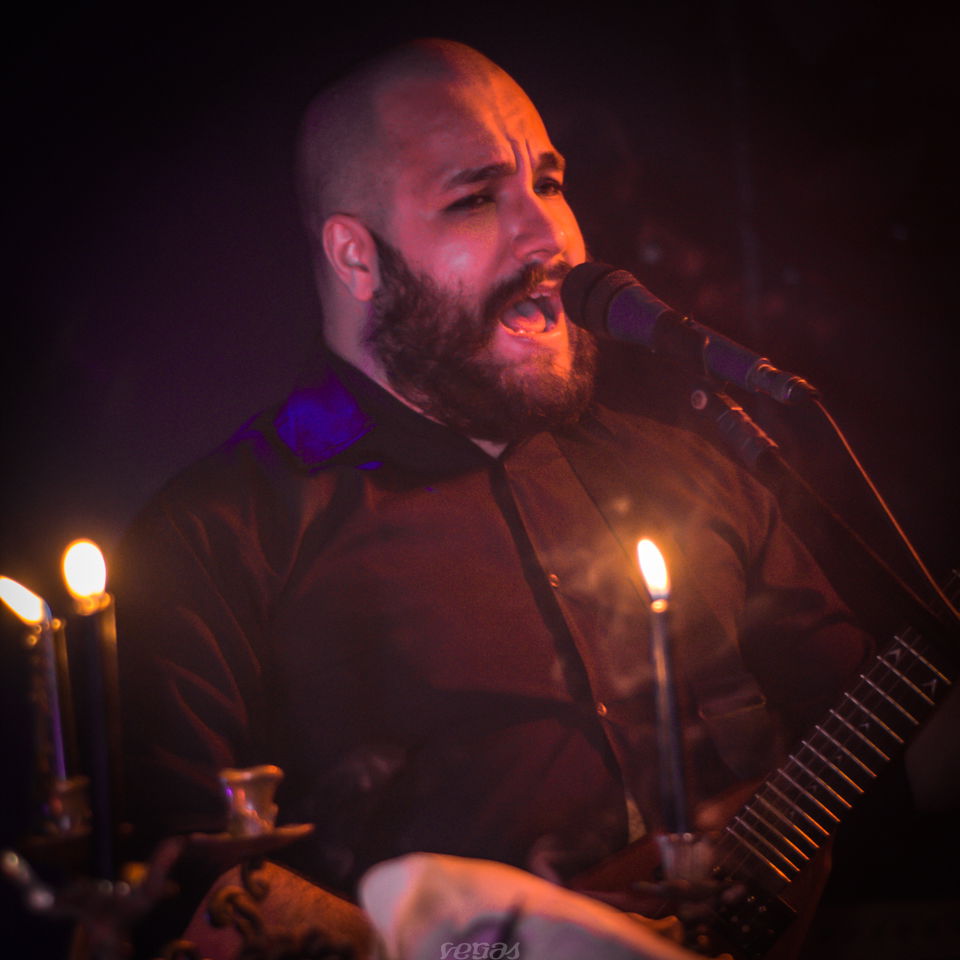 Which attributes, do you think, that a new Heavy/Doom Metal Band should have in order to gain identity and be unique?
The band should have 3 aspects. 1st: bring some different sounds and parts to the style. Crimson Tower brings aspects of old school Hard Rock riffing as well 70's Brazilian progressive rock together with dungeon synth aesthetics, and I think this should make difference. 2nd: Try to make every record unique, don't copy the mix from great bands, Metal already experience shitty tunes from the end of 90's until mid 10's due the digital demand instead the analog record process. The next materials of Crimson Tower will be analogic only, and even Aeternal Abyss we decided to not follow any specific band mix and take the better sound possible from the instruments. 3rd: Make your network. Nobody cares about your unique super-exclusive band if you don't send message to labels or doesn't exchange your demos. Let people know you outside Bandcamp or Youtube, try not to play concerts only in your city.
Do you believe that Digital Platforms help the new Heavy/Doom Metal Bands? Which, do you think, is the ideal way for a Band to promote its work?
Yes, Digital Platforms are great and helped us a lot, but it's not the end, as a personal fan of physical material, I only uses Bandcamp because I want to try to reach labels and zines, the fans paying for my music is just consequence. But my ideal way of promotion is that the label must promote the band. We already have to create great music and practice our instruments, so the label must do something instead of just releasing it physical haha.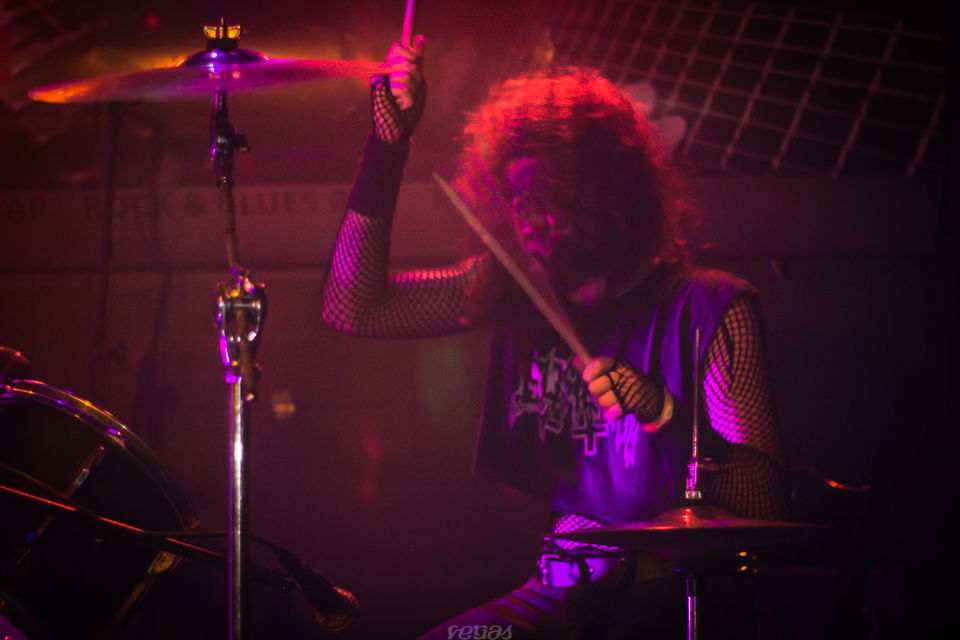 Tell us a few things about the New Underground Metal Scene in Brazil (Bands, Fanzines, Webzines, Metal Clubs etc.)
Bands: Velho, Profundezas, Açoite, Harpago, Arma and Oligarquia (of course there are much more)
Fanzines: Blackhearts, Death Metal Zine, Cangaço Zine and Lucifer Rising)
Webzines: Most of the fanzines have websites as well
Metal Clubs: Due to the pandemic, most of them are closed, but Caveira Velha from Jandira is resisting and new clubs are re-opening or giving space to Metal bands instead of cover bands (yes, cover bands are like cockroaches and rat, they spread fast and don't contribute to the scene).

Do you know anything about the Hellenic Metal Scene?
My other band DeathSlaüghter have a lot of influences from Hellenic BM scene, such as Varathron, Rotting Christ, Necromantia, Thou Art Lord, Condemnation and Death Courier.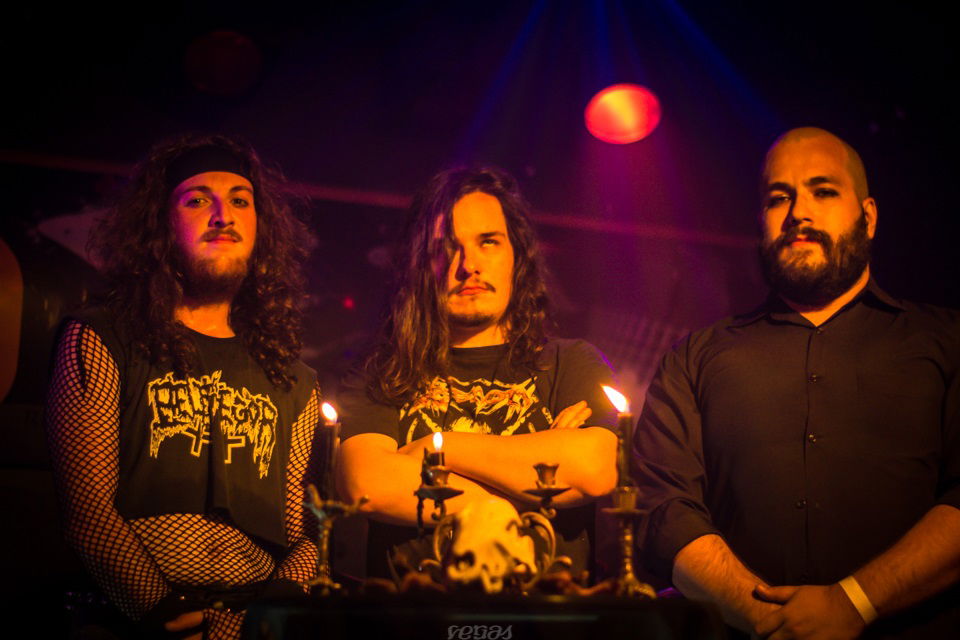 What are your future plans?
Our plans including the recording of our next album in analogic process to sound really old-school and professional this time. If you think Aeternal Abyss sounds greats, can't wait to hear the future songs. haha.

Thank you very much for your time & Keep up the good work! The closure is yours.
Thank you so much Stavros and Filthy Dogs of Metal for the space, it's really hard to make good music these days, because most of the posers floods the Bandcamp with shitty and simple record songs that diverts the attention from the labels and the collectors, but I still believe that metal once again will become great in sales like de 80's, but that won't be easy and Crimson Tower prefers to work with quality instead of quantity to make sure that our limited edition will reach the most die-hard fans of Heavy/Doom Metal.
By Steve the Filthy Dog.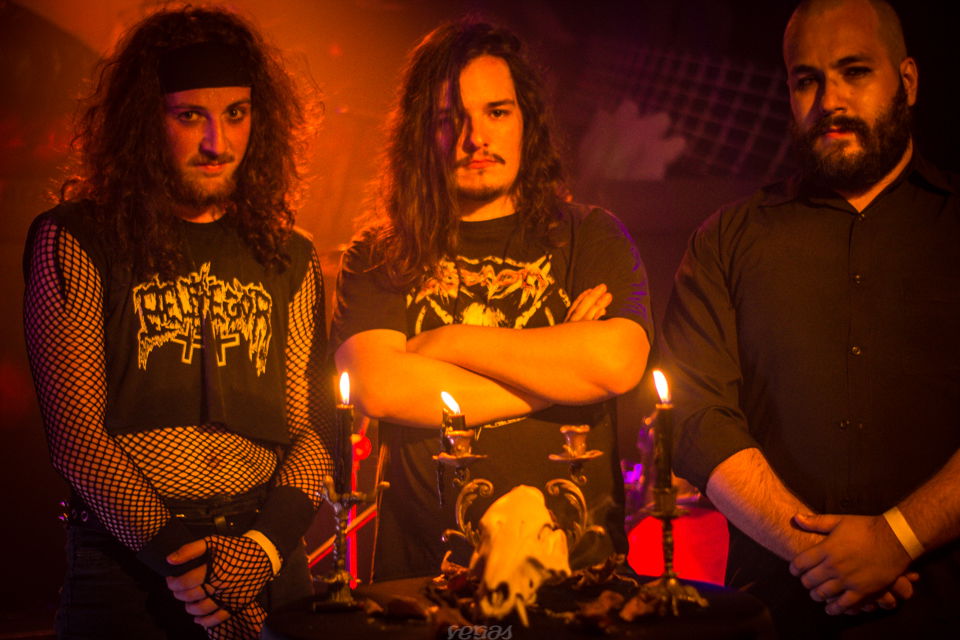 CRIMSON TOWER CONTACT:
https://www.facebook.com/crimsontowerband
https://thecrimsontower.bandcamp.com/album/aeternal-abyss