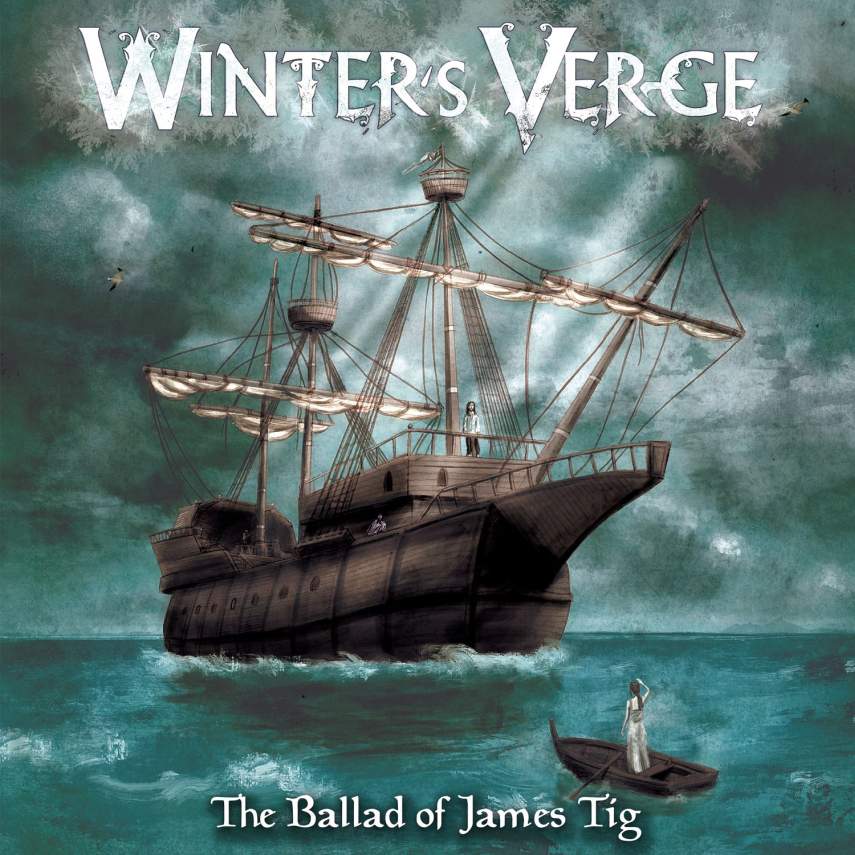 WINTER'S VERGE - THE BALLAD OF JAMES TIG
Country: Cyprus
Year: 2020
Label: Pride & Joy Music
Winter's Verge comes from the beautiful island of Cyprus. ''The Ballad Of James Tig'' is their new full length studio album and it was released on 11th September 2020.Their music style is Heavy / Power Metal. Beautiful songs with classical elements and also beautiful and romantic female vocals in parts of the songs.The members of Winter's Verge have a lot of experience and you can realise it when you hear their new album.Slow epic songs with lots of melodies and chorus and on the same time classic power metal tunes.
Highlights of the album are: ''A Thousand Souls'', '' I Accept '', ''Blood on the Foam'' (Check the official video) & ''The Sea''.
The album contains 9 songs:
1. It Begins
2. A Thousand Souls
3. Dead Reckoning
4. Timeless
5. Khilagorak
6. I Accept
7. Blood on the Foam
8. The Sea
9. The Ballad of James Tig
Winter's Verge line-up:
Miguel Trapezaris - Bass
Daniel Georgiou - Drums
George Charalambous - Vocals
Deniel Pavlovskiy - Guitars
Savvas Parperi - Guitars
Stavry Michael - Keyboards
The CD comes in a standard Jewel Case with a beautiful cover artwork. It was released via Pride & Joy Music.
By Steve the Filthy Dog.
WINTER'S VERGE CONTACT:
https://www.facebook.com/WintersVerge
https://www.reverbnation.com/wintersvergeofficial
https://soundcloud.com/winters-verge