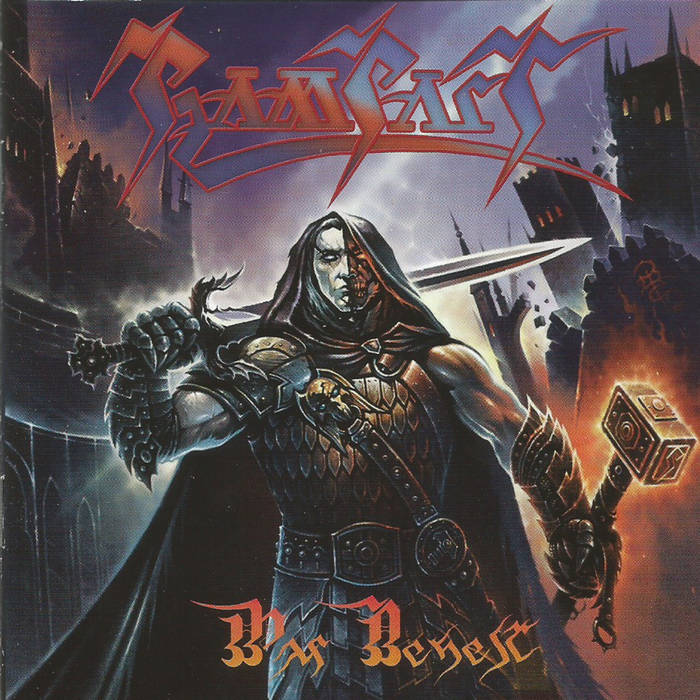 RAMPART - WAR BEHEST
Country: Bulgaria
Year: 2012
Label: Inferno Records
Rampart is a heavy power metal band from Sofia, Bulgaria.
Bulgaria from the end of the '80s has given some great examples of Heavy Metal bands like Axat, Impulse, Trotyl.
Rampart was formed in 2006 and since today they are active.Now, let's check their second full-lenght album ''War Behest''.
Their music style is a classic heavy metal with power metal elements. Epic tunes with good melodic refrains in the veins of Helloween, Hammerfall and Iron Maiden.

The album contains 10 songs:
1.Thunder Realm (Prologue)
2.Army Of The Perfect (Overture)
3.Ghost Of Freedom
4.Within The Silence
5.Road To The Unknown
6.Fire Circle
7.Up In Arms
8.Storm Force
9.Give Nothing Back
10.March On To Victory (Epilogue)
Rampart line up of the album:
Villy Neshev - Guitars
Maria D.S. - Vocals
Svilen Ivanov - Bass
Peter Svetlinov (R.I.P. 2016) - Drums
The CD was released in limited edition of 1000 copies and of course it is sold out from the label.
By Steve the Filthy Dog.
RAMPART CONTACT:
https://rampart1.bandcamp.com/releases
https://www.facebook.com/RAMPART/
http://www.rampartmetal.com/home.php
https://www.reverbnation.com/rampartmetal
https://infernorecords.bandcamp.com/music
https://www.inferno-records.net/