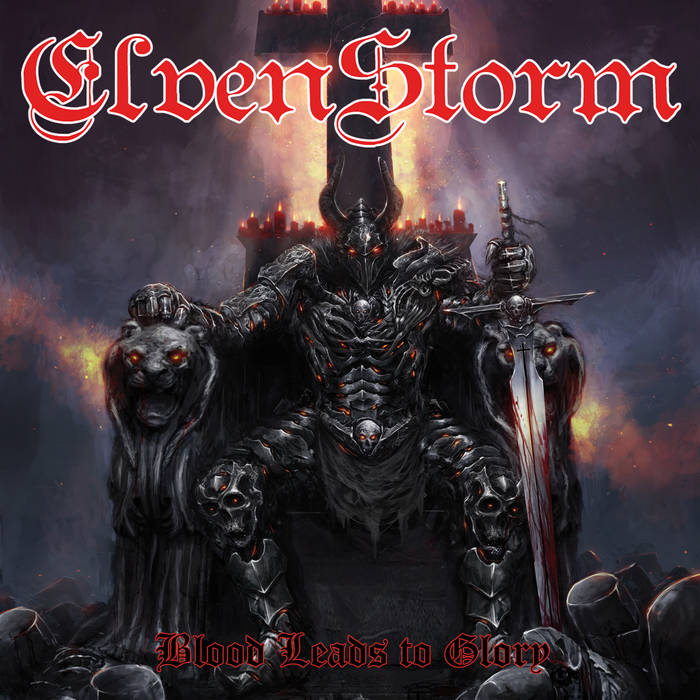 ELVENSTORM - BLOOD LEADS TO GLORY
Country: France
Year: 2014
Label: Inferno Records
Elvenstorm is a speed power metal band from France.''Blood Leads To Glory'' was released in 2014 (OK, I know, 6 years have passed, but we must mention this great release).The album starts with a beautiful intro and then a power metal attack comes from the speakers...!!!Epic powerful and fast heavy metal songs with female vocals, crystal clear production and with a beautiful cover.Amazing heavy metal anthems like: ''Reign In Glory'', ''Ruler Of The Night'', ''Sirens Of Death'' & ''Black Hordes''. Ι must also mention that in ''Mistress From Hell'' you can also listen to Marta Gabriel from Crystal Viper.
Elvenstorm reminds me a lot of Running Wild, the French Heavy metal warriors Lonewolf, of course Crystal Viper and sometimes the Emerald from Switzerland.
The album contains 11 songs and the last track ''Into The Fire'' is a cover song from the mighty Savage Grace.
Hmmm, Savage Grace, is one of my all time favourite bands and in my opinion this song and in general the style of Savage Grace does not fit to the music of Elvenstorm, but this is only my opinion and nothing more.
The album is already sold out from the label, so if you find it somewhere, grab it, before you regret it!
By Steve the Filthy Dog.
CONTACT:
https://elvenstorm.bandcamp.com/music
https://www.facebook.com/Elvenstorm/
https://elvenstorm-metal.wixsite.com/elvenstorm
https://open.spotify.com/artist/5SUZfK4htDbS9uFjDOXJ0i
https://www.inferno-records.net/