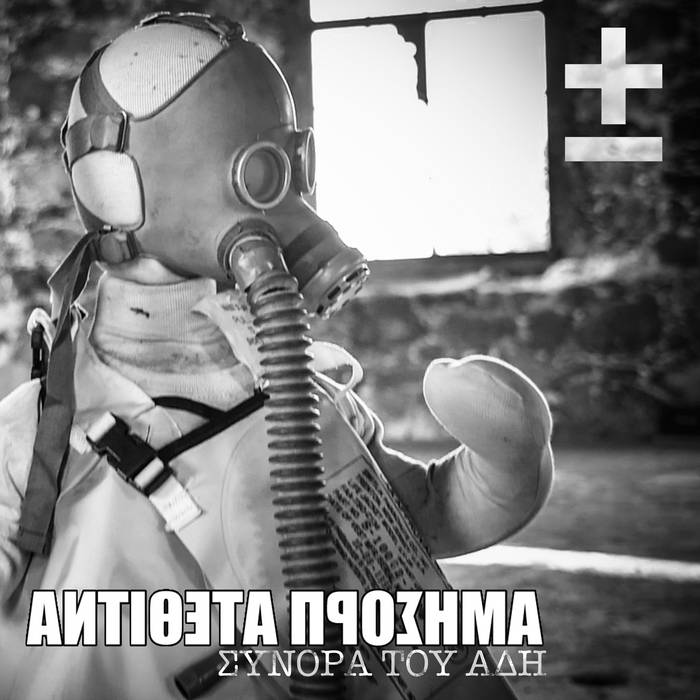 ANTITHETA PROSIMA - SYNORA TOU ADI
Country: Cyprus
Year: 2020
Label: Symmetric Records
Antitheta Prosima (Opposite Signs) come from Cyprus.''Synora Tou Adi'' is their 1st Full-length studio album and it was released on 5th May 2020.Their music has no labels. It is a mixture of Alternative Rock and Heavy Metal music. Lots of progressive parts with beautiful melodies inside and really great guitar work! Their identity is that they singing in the Greek language. I know it is a difficult language for the foreigners listeners, but I have to say that it works OK with their sound.
You can hear influences from the big ones like: Metallica, Iron Maiden, Machine Head & sometimes Pantera.
The album contains 8 songs:
1. Σκεπτόμενος αριθμός
2. Σύνορα του Άδη
3. Για πόσο ακόμα
4. Αλκοόλη
5. Συντέλεια
6. Θάνατε αλήτη
7. Παρωπίδες
8. Μελαγχολία
Line-Up:
Vocals: Nikolas Polydorou
Guitars: Phillipos Karseras
Guitars/Backing Vocals: Stathis Matthaiou
Bass: Kostas Kanos
Drums: Michalis Kyriakou
(Keyboards Performed by Bob Katsionis)
Music by: Philippos Karseras/Αντιθετα Προσημα
Lyrics by: Efthyvoulos Georgallettos
Produced and mixed by Bob Katsionis
Recorded at Sound Symmetry Studio
Mastered by Nasos Nomikos at VU Productions
Original Cover Photography by Elias Moraitis
The album was released on a beautiful Digipak case via Symmetric Records.
By Steve the Filthy Dog.
ANTITHETA PROSIMA CONTACT:
https://antithetaprosima.bandcamp.com/