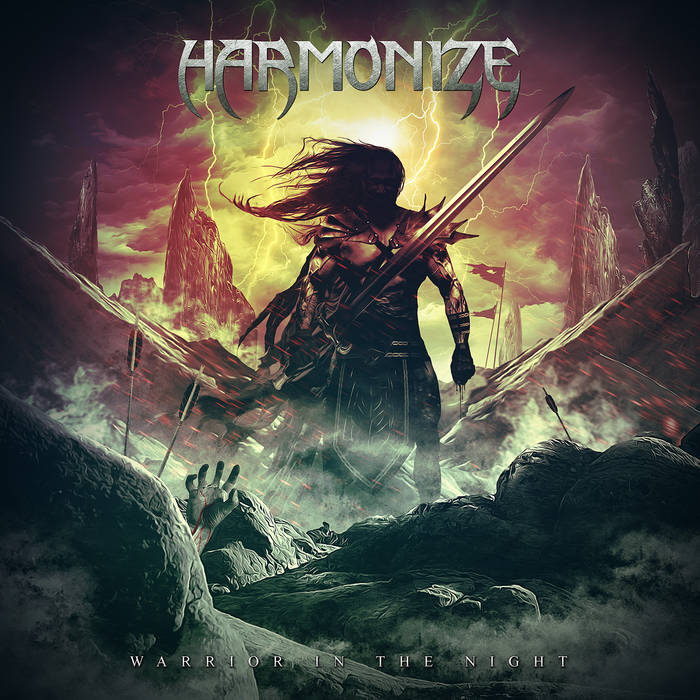 HARMONIZE - WARRIOR IN THE NIGHT
Country: Cyprus
Year: 2020
Label: Independent
Harmonize is a Heavy Metal band hailing from Cyprus. ''Warrior in the Night'' is their first studio full length album and it was released on 21th August 2020. Their music style is Heavy / Power Metal mixed with various metal elements. Epic tunes with many progressive parts, good melodic refrains & sometimes doom metal atmosphere! Songs like ''Never Back Down'', ''Warrior in the Night' (check the official video) , ''Crawling Among Shadows'', ''The Astonishing End'' are the perfect samples of the album. You can hear influences from Amon Amarth, Iron Maiden, Iced Earth but with the music filter of Harmonize.
The album contains 9 songs:
1. Warriors in Line (Intro)
2. Never Back Down
3. Warrior in the Night
4. Angel
5. The Astonishing End
6. Tonight
7. Crawling Among Shadows
8. Beyond Darkness (Outro)
9. Angel (Acoustic)
Harmonize line up is:
Panayiotis Takkides - Bass
Harrys Peratikas - Drums
Lambros Apousianas - Guitars
Sozos Michael - Vocals
Giorgos Constantinou - Guitars
Recorded at Studio 35.
Mixed & Mastered By Kyriakos Lorentzos - Rhythm Power Studio
Artwork & Layout By Giannis Nakos - Remedy Art Design
The production of the album is crystal, solid and heavy. The CD comes in a standard Jewel Case with a beautiful epic cover artwork.
Generally I really enjoy the debut of Harmonize and I cannot understand why they released this CD on their own.They have the songs and the skills in order for a record company to have them in its roster. On the other hand, they deserve a respect for this private press.
Support Harmonize, they deserved it!
By Steve the Filthy Dog.
HARMONIZE CONTACT:
https://www.harmonizeofficial.com