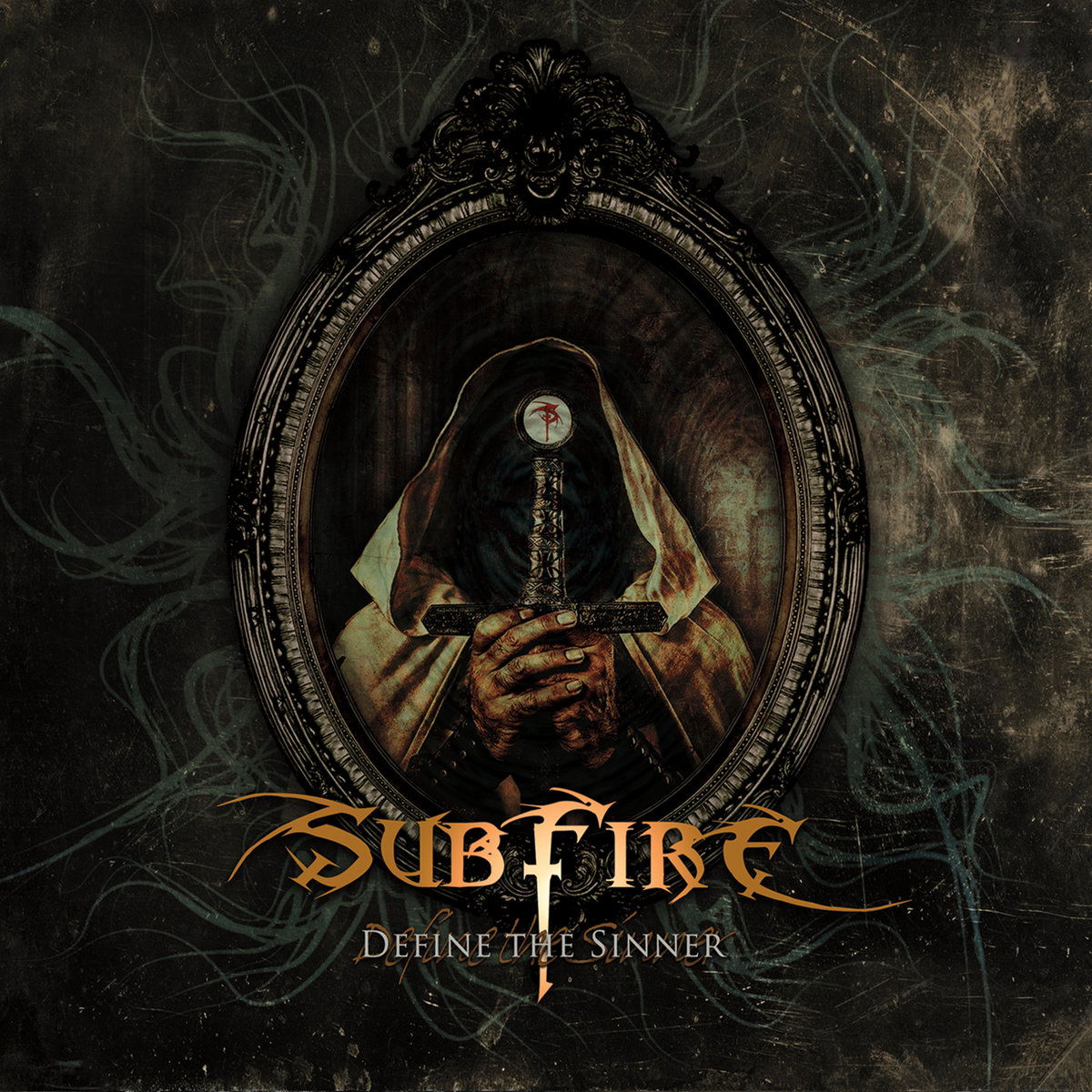 SUBFIRE - DEFINE THE SINNER
Country: Greece
Year: 2021
Label: Symmetric Records
SUBFIRE after 8 years since the release of their EP ''Vanished Hopes'', they return with their new full length studio album ''Define The Sinner'', which was released in September via Symmetric Records, the record company of Bob Katsionis. The releases of Symmetric Records have a high quality both in music and in the visual part (covers, production, packaging, etc.). We have also hosted some bands from their roster in the past, you can check them here:
GENTIHAA / ANTITHETA PROSIMA / MOANING SILENCE
It is a great pleasure for me to see Greek bands circulating so many professional works. Their music is melodic, dark and at the same time epic. The band has worked a lot on their compositions and the listener understands this from the very first song of the album ''Sacred Destinies''. Oriental elements with metallic outbursts and of course the voice of Giannis Georganos Veandok (FLYING DUTCHMAN) to raise the level of the song and in general the whole album! Dynamite songs: ''Infinity'' (great work on the keyboards), ''Fate Of A Sinister World'' (Check the video clip), ''I Repent'' & ''Soul Redemption''. Amazing guitar work by George Larentzakis, especially in the ''Pure Emotion'' song and also I must mention here the solid heavy rhythm section by Rindra Rado on bass & Symeon Sanidas on drums. Τhis release will satisfy the fans of the Epic/Symphonic heavy metal and generally the music fans with a great taste of metal music. SUBFIRE is a very promising band and I am pretty sure that their next albums will be awesome like ''Define The Sinner''. Well done boys!!
The album contains 10 songs:
1. Sacred Destinies
2. Infinity
3. Fate Of A Sinister World
4. Sins Of Morality
5. I Repent
6. Night Of Renaissance
7. Fairytale
8. Pure Emotion
9. Soul Redemption
10. Strength & Hope
Produced and Mixed by Bob Katsionis
Recorded at Sound Symmetry Studio, Athens, GR
Mastered by Nasos Nomikos at VU Productions, GR
The CD ''Define The Sinner'' comes in a high-quality Deluxe Glossy Digipak with 8-page booklet and it is a limited edition to 500 hand-numbered copies! So hurry up boys and girls and grab your copy!
By Steve the Filthy Dog.
SUBFIRE CONTACT:
https://www.facebook.com/SubfireOfficial/

https://www.instagram.com/subfireofficial/
https://soundcloud.com/subfireband