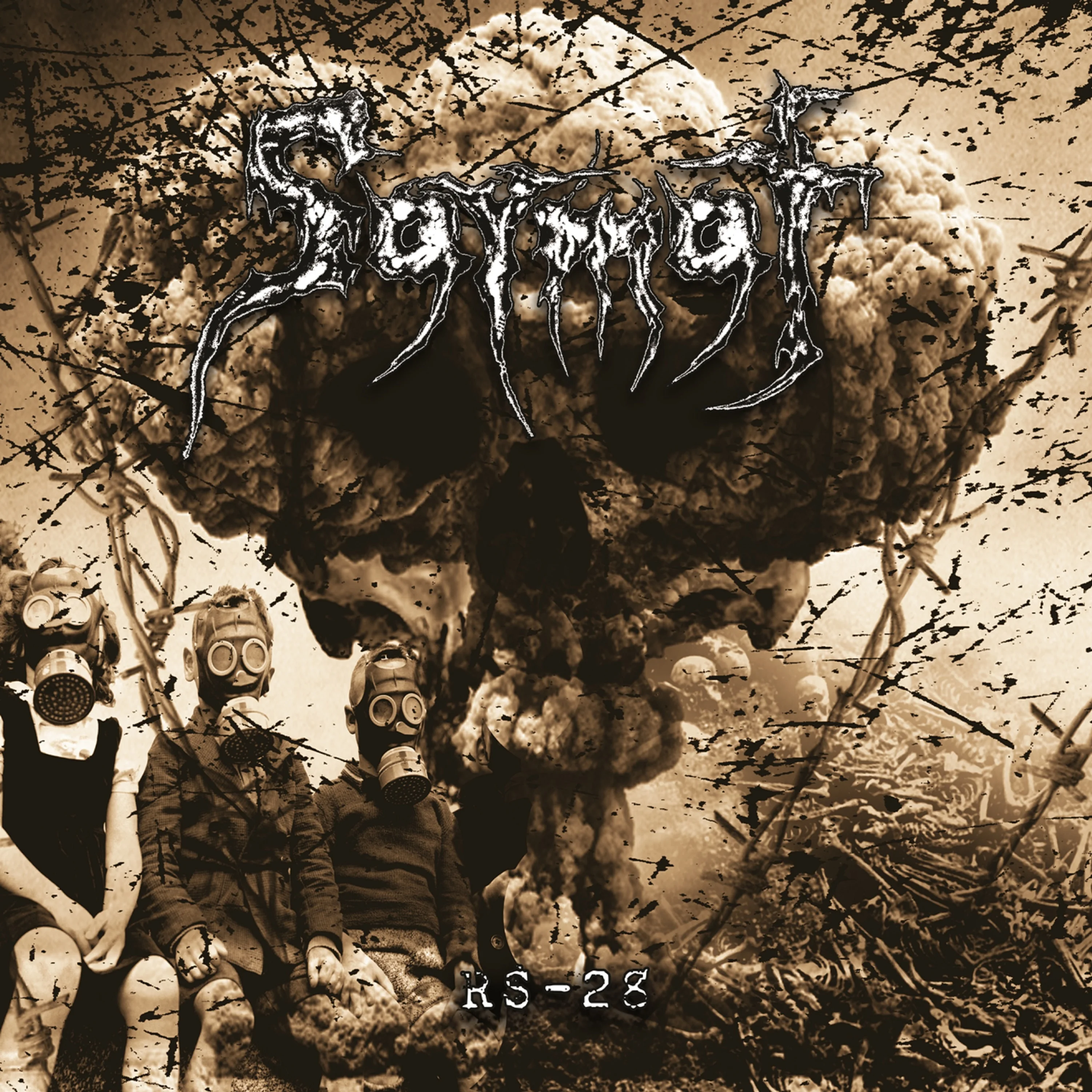 SARMAT - RS-28
Country: Poland
Year: 2021
Label: Independent
The band's name is taken from "The Weapon of Ultimate Destruction", the Russian super-heavy intercontinental ballistic missile (ICBM) RS-28 SARMAT (also known as SATAN 2).
Sarmat hails from Poland. ''RS-28'' is their first full length studio album. Their music style is a mixture of Dark, Aggressive, Death metal with Black Metal elements. The album contains 8 songs dressed in extreme Death Metal with fast & powerful drumming, loud bass and technical guitar work! From the first second that the disc starts, the listener comes face to face with a machine gun. Blasts beats in your face!!
Songs like ''Coldgrinder'', ''The Shining of Oneiros'', ''RS-28'', ''Seeds of Uncertainty'' are the ultimate sound of a war tank on the battlefield! Τhe album generally overflows with hate, power and rage.
The album contains 8 songs:
1. Coldgrinder
2. Evilution
3. The Shining of Oneiros
4. RS-28
5. Seeds of Uncertainty
6. You Don't Live in My War
7. Blackout (Scenario for Tomorrow) part I
8. Blackout (Scenario for Tomorrow) part II
Sarmat Line up:
Łukasz Kobusiński - Vocals
Daniel Szymanowicz - Guitars, Bass, Keyboards
Krzysztof "Kopyś" Kopczeński - Guitars
Krzysztof Klingbein - Drums (Session)
Engineered, mixed and mastered at Santa Studio in Warszawa, Poland, Autumn 2020. Vocals recorded at Invent Sound Studio in Bydgoszcz, Poland, Summer 2020. The production of the album is loud, heavy and clear. The cover artwork represents the music of Sarmat perfectly!!
Ideal soundtrack when you are pissed-off!! For fans of GORGUTS, iMMOLATION & ULCERATE.
By Steve the Filthy Dog.
SARMAT CONTACT:
https://sarmat1.bandcamp.com/releases
https://www.facebook.com/sarmat7v7
https://www.instagram.com/sarmat.band/
https://soundcloud.com/user-419397540