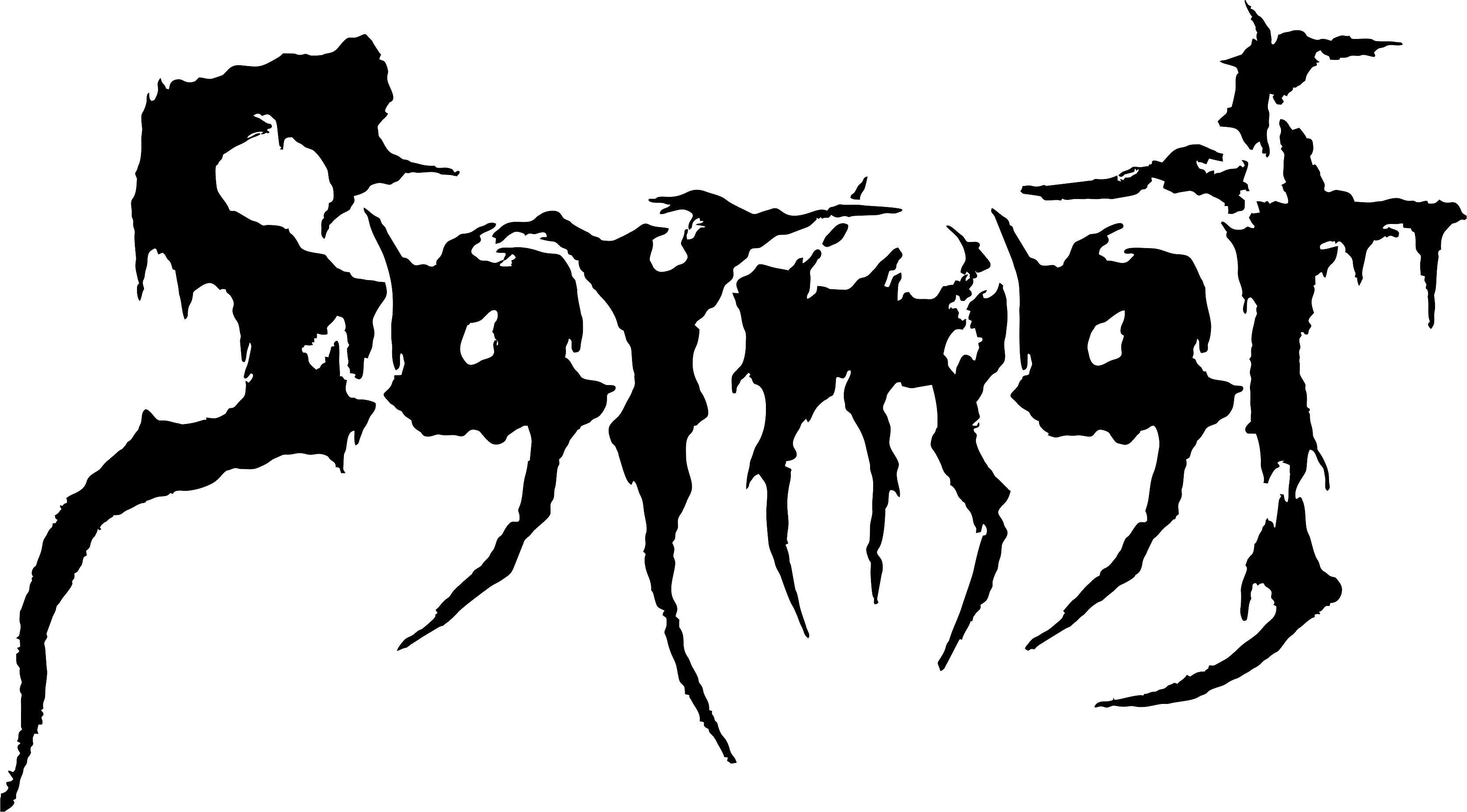 !!!DEATH/BLACK METAL FROM POLAND!!!
We had a conversation with Lukasz Kobusinski (Vocals).Enjoy!
Welcome to the FILTHY DOGS OF METAL Webzine.
Hello to You and The Reader of this interview!

Tell us a few things about SARMAT (Members, Starting Year etc).
We come from Poland. The band started its activity in 2018. The co-founders are two guitarists – Daniel Szymanowicz and Krzysztof Kopczenski. I, Lukasz Kobusinski (the vocalist), joined them in the middle of the 2020 year. At the present time we have no full line-up – the drum parts on our debut album were recorded by the session musician. The same situation with the bass parts – they were recorded by Daniel himself. Each of us had played in other bands before SARMAT started, but I see no sense in mentioning all of them.

You have recently released your album ''RS-28''. What is the feedback from your audience as well as from the press?
The opinions are good in general or even enthusiastic. Some time should last until we will be able to say what the real feedback from the press is. The reviews are still to come. Nowadays we are getting a lot of messages asking for CD's to buy, what we find very nice. However, we are still waiting for the physical copies to come.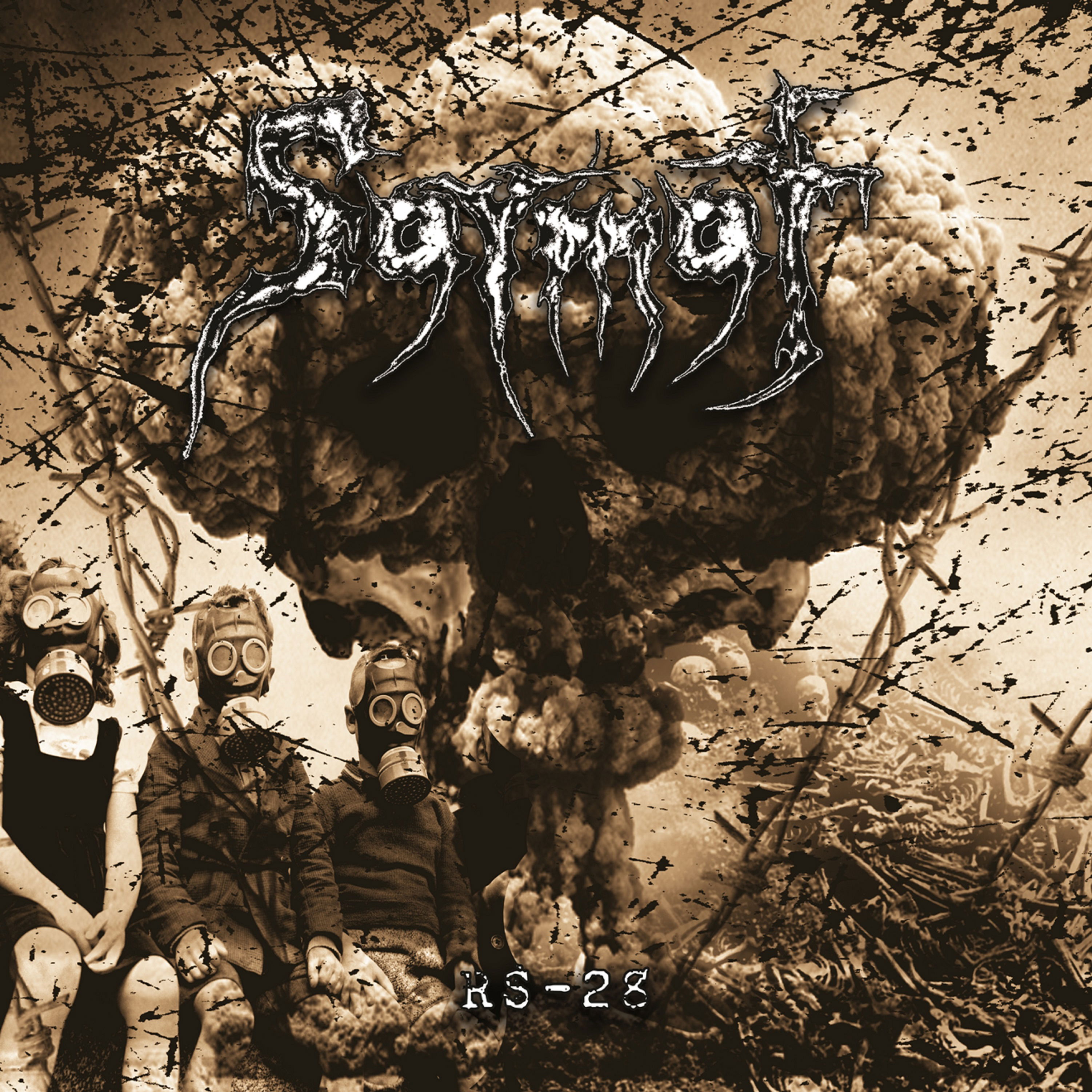 Label or DIY and why?
It depends, as always. I would rather say that label is the better way to spread bands name and music around the globe. Even if it's the small company it always have it's connections and contacts. For the underground small band it is the big opportunity to have a release done by the label. But the label have to work for the band. DO IT YOURSELF is the last and, as I think, not the best solution – you will have to do everything at your own. But you have a control over all activities and you always know, what's going on and you are responsible for everything. If you have the contract you will not have an idea about some things probably.
Do you prefer Vinyl, Tape, CD or Digital Format and why is that?
I personally prefer, love and will always choose CD. I was growing up in the era of tapes and I truly hate them! I have never had an opportunity to experience vinyls for longer period of time and make a comparison to other formats, so I can't judge it. The digital format is useful, but I'm not for it really. I've bought only a few digitals in situations, when CDs were not available or were horribly expensive.
Your music style is Black/Death Metal. Which are your main influences (Favourite Artists / Bands etc.)
Our music style is Death/Black Metal – Death Metal always first. Always and forever! For me the most, but I am answering Your questions, so the rest of the guys may only agree with that statement :-)! There are differences between music styles that each of us listens by himself, but a few bands may be important for all of us – late era GORGUTS, early era IMMOLATION, ULCERATE maybe.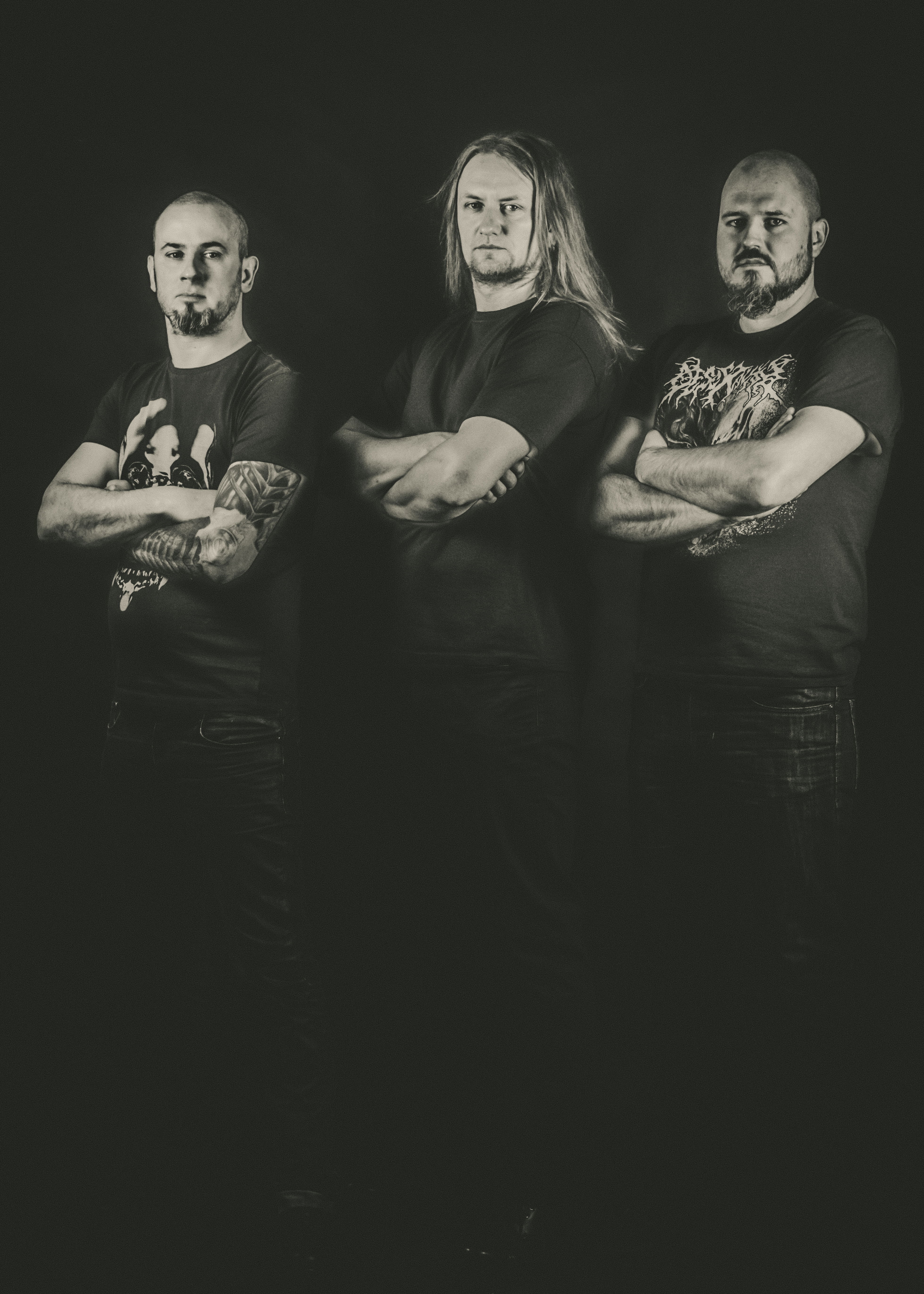 Which things, do you think, a Band should sacrifice in order to succeed?
Have you ever sacrificed anything in your life for a better future of your Band?
I have never been faced to a situation, when I've had to choose between something private and connected to the band in general. And I'm not going to sacrifice anything in the future. We are all in our forties, we have families, we are fathers. To be professional as a band is the main thing for us – to create music that gives us pleasure, record our music in studios for it to sound well, release it in the best way, distribute wherever we are able to. Other subject is playing live – we still haven't started doing it with SARMAT. This is the thing we will also try to do in the best way we can. But all these things are being done or will be done by us because we want to and not because we have to. It's the elementary difference that changes everything. We don't need something that is called "success".

Describe your ideal live show as a performance Band. Have you already experienced that?
Interaction between people playing live and the audience is the most important thing. Without it nothing makes sense during the performance. The place, time and conditions don't matter. I've experienced a few great live performances, but I don't live with memories. As for SARMAT, we haven't played live already (I mentioned it earlier).

Which attributes, do you think, that a new Black/Death Metal Band should have in order to gain identity and be unique?
I've never thought about it and I'm not gonna do it ever. If You start Your artistic activity of thinking how to be unique, You will surely finish as someone's clone. Not only in music, but in every genre of art. You create and you are getting originality or you simply compare yourself to masterpieces and You are going to achieve nothing. That's my philosophy of artistic creation.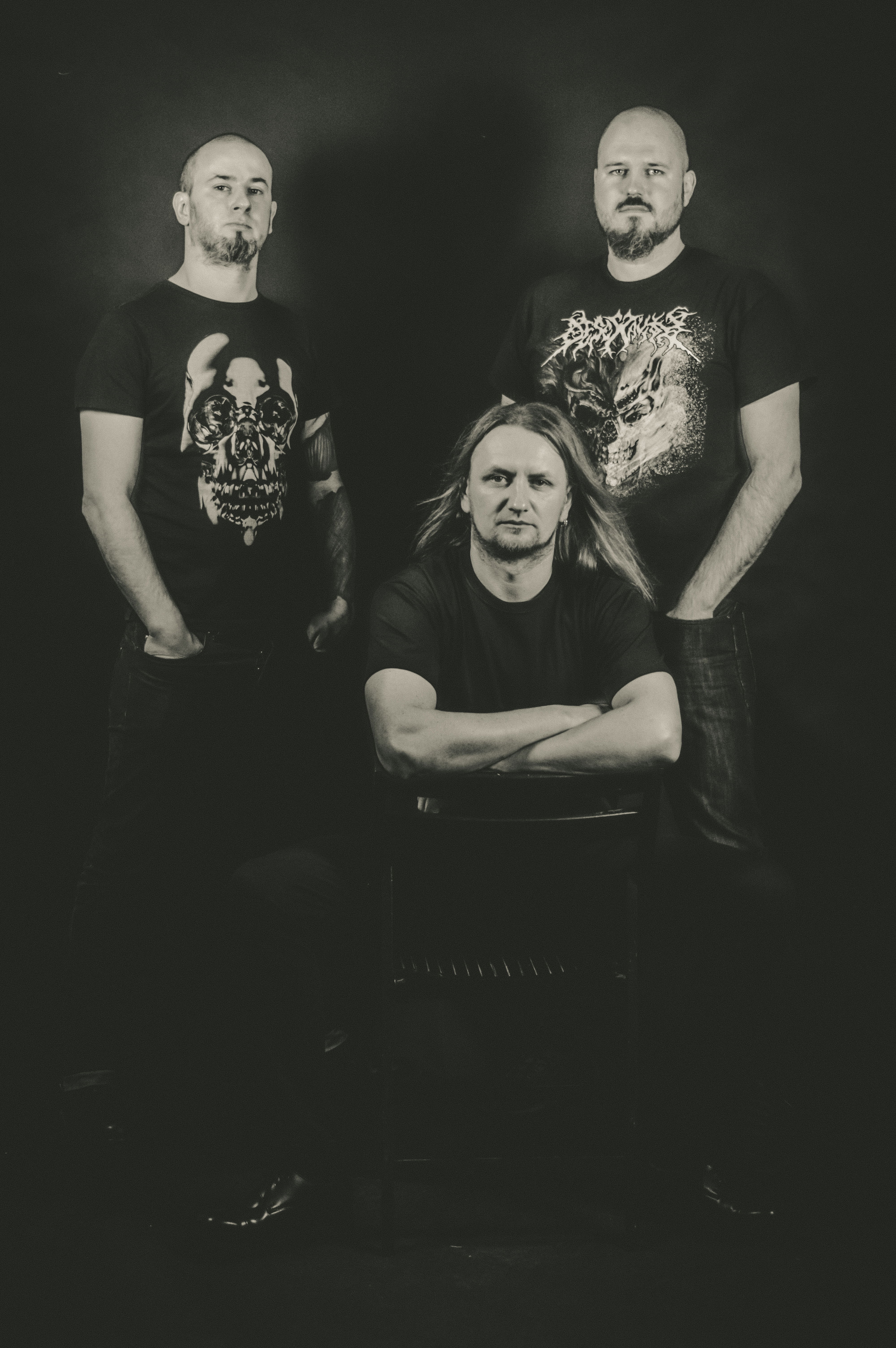 Do you believe that Bandcamp and other Digital Platforms help the new Black/Death Metal Bands? Which, do you think, is the ideal way for a Band to promote its work?
They obviously help. Many people use them to check the releases out before purchasing the physical formats or they just buy the digital versions. It's something that helps to the band and gives listeners an opportunity to let to know what's going on in a very simple and useful way. As for the ideal way to promote a band, I'm not pretty sure. All these social media could be helpful, but there is a lot of them and I've felt tired after a few weeks of using them for promotion. And we don't use Twitter or Russian Vk so far... YouTube channel is good, but You have to spread the links everywhere You can and some people could judge your activity as a spamming in this case. Printed fanzines are quite cool, but they are always late due to their releasing cycles. And the group of their readers is slowly becoming smaller and smaller I think. So, in summary, there is no one perfect way to promote a band :-).

Tell us a few things about the New Underground Metal Scene in Poland (Bands, Fanzines, Webzines, Metal Clubs etc).
I don't distinguish metal scene as new or elder, or simply old. I can recommend You DEIVOS band – the very good, intense death metal styled group. Their albums are awesome! GNIDA is an interesting band, if You like short tracks and compositions written in non usual way. As for the fanzines (printed): R'Lyeh, Killing Technology, Vaginalluftwaffe, Forgotten Chapel, Necroscope and Panzer Battalion (the last one is about to become active again) – these are the ones I know and I'm able to remind myself quickly. Webzines – Metal Rulez, Metal Mundus, Metal Centre, Arrundergroundmetal blogspot, Metal Revolt, Metal Side, Kvlt – these are only few of them. We have many radio programs devoted to metal music (or even radio stations): RzeŸnia in Antyradio, Zak³ad Patologii DŸwieku in Radio UWM Olsztyn, Audycja 3winyle in Radio Ostrowiec, Epicentrum in Radio Centrum from Rzeszσw, Radio ProRock from Izabelin, Mordor Radio and probably others. As for the clubs, it's hard to say which are gonna get through today's shitty situation, so I won't mention them.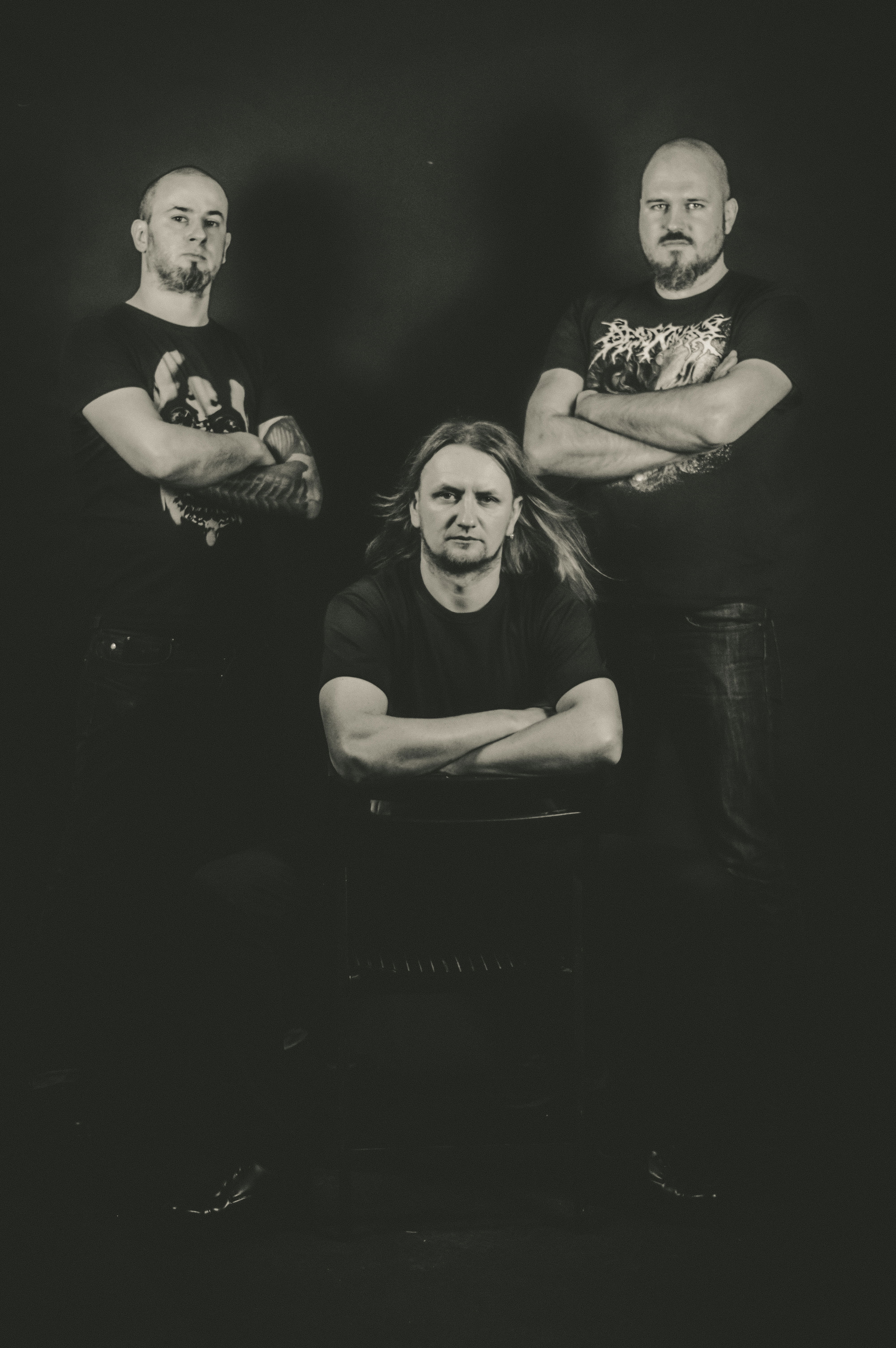 Do you know anything about the Hellenic Metal Scene?
I know a few bands. MASS INFECTION – devastating and brutal style, I like the atmosphere of their records; MURDER MADE GOD – their modern and a little bit mechanical sound doesn't bother me and I like their aggression; INVERACITY – miss them very much, their SUFFOCATION inspired style is very pleasant to my ears.

What are your future plans?
Now we are waiting the physical copies to be released and available to buy from us and the label. We have the lyric video made for the title "RS-28" song from our debut album – we will publish it after receiving the CDs. The new music composing is in progress. We are going to start recordings this year. This time we will record something shorter – 4, maybe 5 songs for EP or MCD. And we are still promoting "RS-28" in many ways – also by answering to Your questions.

Thank you very much for your time & Keep up the good work! The closure is yours.
It's me that thanks You very much for Your time and help! We do appreciate it honestly. Keep Your activity going on and continue the work for spreading the bands names You think are worth of it! For the metal music listeners – wait patiently for SARMAT "RS-28" debut album in physical form (CD and maybe vinyl and tapes after some time). We will publish the lyric video for the title track "RS-28" when the CDs are available, so You may check it out in a few weeks I hope.
Take care of Yourself! See You!
By Steve the Filthy Dog.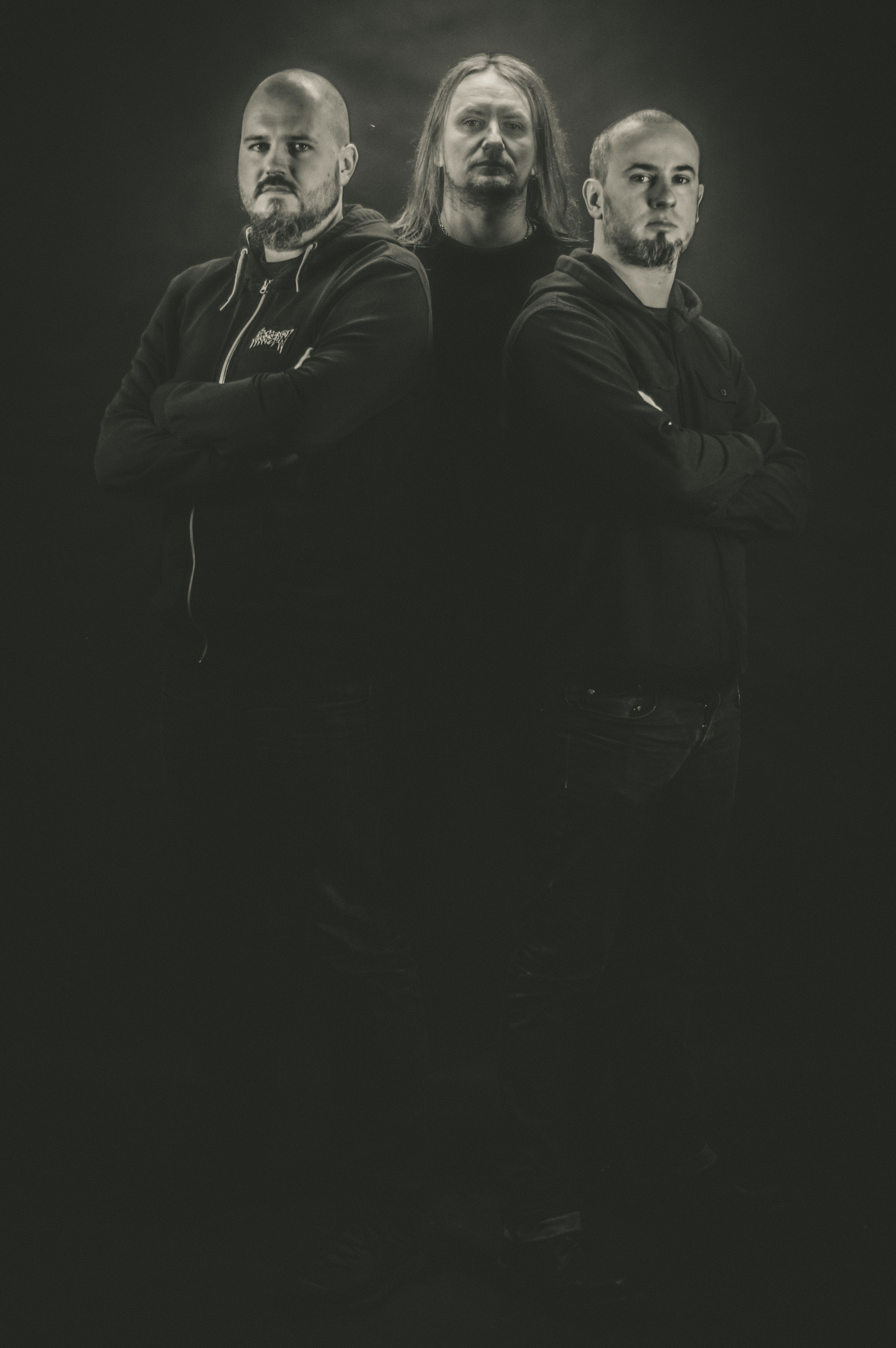 SARMAT CONTACT:
https://sarmat1.bandcamp.com/releases
https://www.facebook.com/sarmat7v7
https://www.instagram.com/sarmat.band/
https://soundcloud.com/user-419397540