!!!POLISH HEAVY METAL!!!
We had a conversation with AXE CRAZY. Enjoy!
Welcome to the FILTHY DOGS OF METAL Webzine.
1. Tell us a few things about AXE CRAZY (Members, Starting Year etc).
Axe Crazy was formed in 2010 in Ledziny, Poland by Andrzej Heczko – drums, Adrian Bigos – guitar, Robson Bigos – guitar, Jacek Boron - vocals, Michal Wlóczko - bass. The band chose its name from a song of NWOBHM legend Jaguar. In 2011 bass player Michal was replaced by Kamil Piesciuk. Another change in 2012 with the arrival of Michael Skotnicki on vocals. In April 2014 Axe Crazy recorded and self released on CD their debut EP "Angry Machines" In June 2015 the band signed with German label Pure Steel Records for release of their debut EP on limited to 200 copies vinyl. In December 2015 Kamil left the band and the new bass player became Daniel Czupryn. In March 2016 Axe Crazy recorded material for full-length album entitled "Ride on the night" which was released by No Remorse Records on CD and on vinyl by the band itself. In January 2019 Michael left the band and already in February Tomasz "Judas" Swidrak became a new singer, with which the band recorded a "Hexbreaker" album.
2. You have recently released your new album ''Hexbreaker''. What is the Feedback from your audience as well as from the Press?
The reviews are very positive, the album was very well received, which makes us very happy.
3. Label or DIY and why?
We got answers from the record labels that this year they won't release it because they don't have much time.
So we decided to release it ourselves on CD because we wanted the new album to be released this year. Of course, we are still open to suggestions for releasing this material on other formats.
4. Do you prefer Vinyl, Tape, CD or Digital Format and why is that?
Of course we like physical formats the most, especially vinyl and CD. Tapes are great as a collector's curiosity. But that nowadays many people prefer the digital format, that's why our albums are also available in this form.
5. Your music style is Heavy Metal. Which are your main influences (Favourite Artists / Bands etc.)
Really many artists have influenced our music. We think that each of us could name an infinite number of bands and musicians who inspire us. But we think that the artists we could write together are probably heavy metal bands of the '70s and' 80s.
6. Which things, do you think, a Band should sacrifice in order to succeed? Have you ever sacrificed anything in your life for a better future of your Band?
It's hard to say because we didn't have to face such difficult choices so far, maybe with the exception of Tomek, he comes to us for rehearsals, covering 250km. But we know that sometimes it's necessary to put everything on one card. Then it happens that we have to give up some important aspects of our lives, for example quit work and go on tour, which may be a key point in the band's career. But these are never easy decisions.
7. Describe your ideal live show as a performance Band. Have you already experienced that?
Probably we haven't experienced our perfect performance yet (laughs) It would be nice to play live show without any mistakes, sounding perfectly, with great scenery, lighting and pyrotechnic effects. But as we know, even the greatest rock bands often have problems with it. For now, we're focusing on playing our own repertoire live as well as possible and staying close with our fans - it's the most important thing.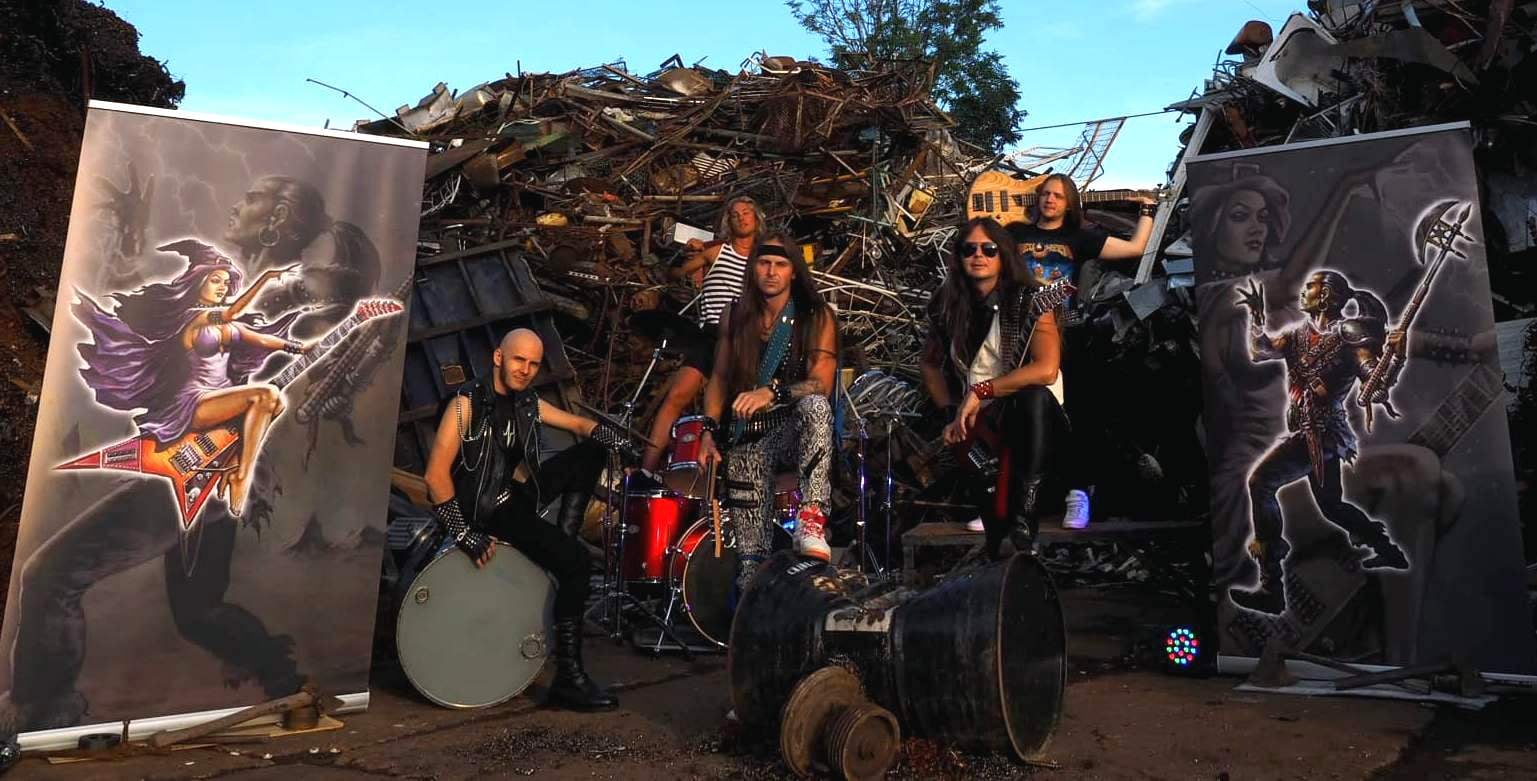 8. Which attributes, do you think, that a new Heavy Metal Band should have in order to gain identity and be unique?
We think that the band should first of all look for their own style of playing, their own sound and have an original stage image. As you know, it's difficult to bring something new to this genre of music but they should try to make the songs don't associate too much with any other band.
9. Do you believe that Bandcamp and other Digital Platforms help the new Heavy Metal Bands? Which, do you think, is the ideal way for a Band to promote its work?
Yes, nowadays the internet is the biggest promotion tool, although we prefer to listen to music from traditional physical media, we are aware that technological progress cannot be avoided. And because many listeners today use just such digital platforms as Bandcamp or Spotify, we try not to lag behind and reach even more recipients.
10. Tell us a few things about the New Underground Metal Scene in Poland (Bands, Fanzines, Webzines, Metal Clubs etc.)
In Poland, not many bands play traditional heavy metal. Besides us there are also bands like Roadhog, Aquilla, Savager, Ravenger, Shadow Warrior, Bulletraid ... they are really great bands with whom we had the pleasure to share the scene and together we support the old spirit of heavy metal.
When it comes to zines, we have some nice ones, these are: Heavy Metal Pages, Mystic Art, Metal Up, Oldschool Metal Maniac, and of course we have our Polish version of Metal Mammer ;)
As for typical rock/metal clubs, there are few of them in Poland, but unfortunately not all of them are adapted to organize concerts. One of the best clubs we played in are: "Rock Out" in Dąbrowa Górnicza, "Underground" in Tychy, "Zaścianek" in Krakow, "VooDoo Club" in Warsaw, "Rock Klub Iron" in Krosno or "Rude Boy" in Bielsko Biała.
11. Do you know anything about the Hellenic Metal Scene?
Yes, we know several Greek bands from the 80s such as Vice Human, Vavel, Rust, Northwind, Raw Silk, Spitfire, Sarissa. Albums of some of them are on the shelves of our collections. There are also some great young bands like Warrior Path, Saboter, Gauntlet.
12. What are your future plans?
The nearest plans are mainly related to the promotion and sale of a new album. We want to play as many concerts as possible, we hope that we will be able to catch some foreign festivals again so we are of course open to any concert offers.
13. Thank you very much for your time & Keep up the good work! The closure is yours.
Also thank you very much! We would like to greet all Greek heavy metal freaks! We hope that someday we'll be able to play a concert in Greece! Finally, we strongly encourage you to check out our new album "Hexbreaker" which you can purchase on CD by contacting us on our facebook page or by e-mail. Stay Crazy !!!
By Steve the Filthy Dog.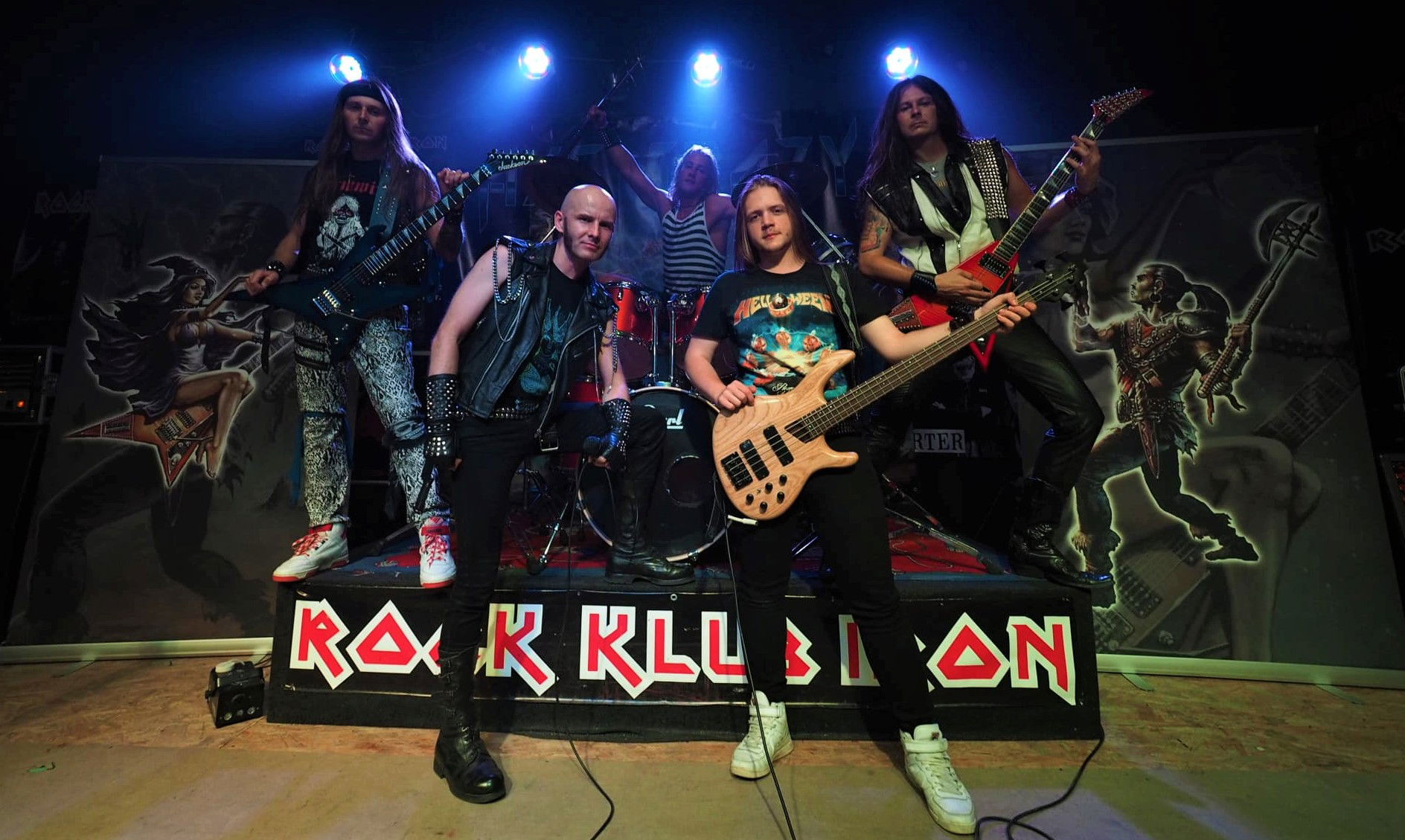 AXE CRAZY CONTACT:
https://www.facebook.com/axecrazyband
https://axecrazy.bandcamp.com/