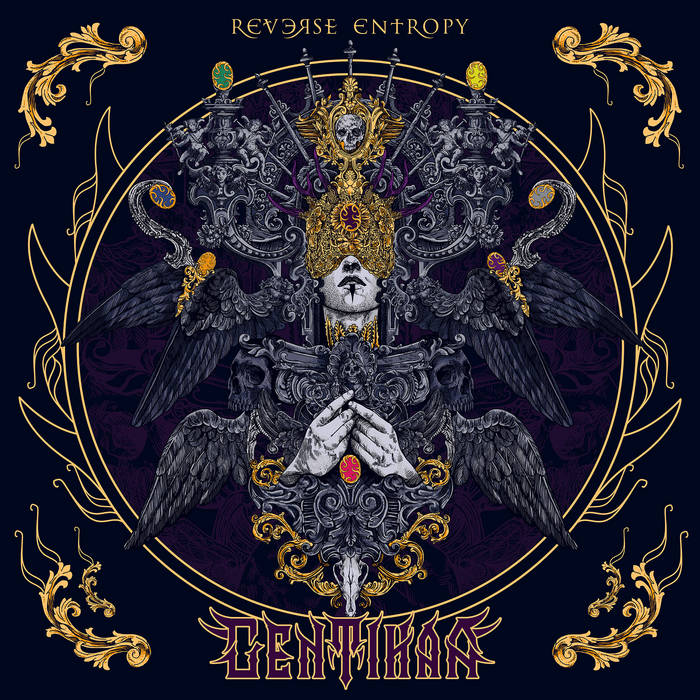 GENTIHAA - REVERSE ENTROPY

Country: Greece
Year: 2019
Label: Symmetric Records
Gentihaa is a fantasy-themed Symphonic Death/Black Metal band from Athens, Greece. ''Reverse Entropy'' is their first full-length studio album and it was released on 23rd September 2019. For me, their music has no labels. You can hear clear vocals, brutal vocals, lots of melodic and symphonic parts and at the same time brutal, blast beats and dark Black Metal parts.Gentihaa is a very technical band. In my opinion this is not Black Metal, I will call it metal, modern of course with symphonic elements.To be honest they remind me a lot of Morgana Lefay.
The album contains 9 songs:
1 Serum
2 Empathy
3 Vision
4 Metamorphosis
5 Alpha
6 Beyond
7 Command
8 Mastery
9 Singularity
Produced & Arranged by Bob Katsionis
Mixed & Mastered by Fotis Benardo
Recorded at Sound Symmetry Studio
Drums & re-amping at Devasoundz by Fotis Benardo
The CD is released in limited edition of 300 copies & it comes in a 6-page gatefold glossy Digipak package.
By Steve the Filthy Dog.
GENTIHAA CONTACT:
https://gentihaa.bandcamp.com/
https://www.facebook.com/gentihaa/
https://www.instagram.com/gentihaaofficial/
https://open.spotify.com/artist/6jSyE6VGazBf2znTixhVUD