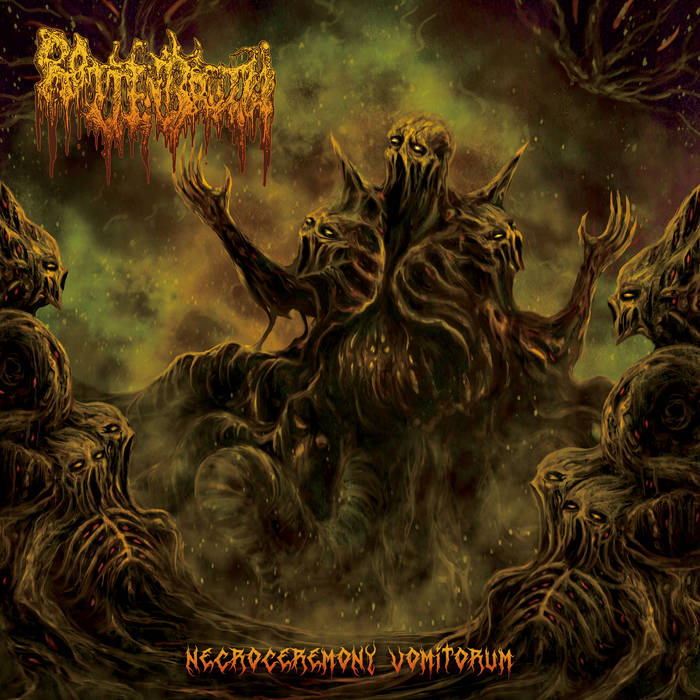 ROTTENBROTH - NECROCEREMONY VOMITORUM
Country: Brazil
Year: 2021
Label: Awakening Records
ROTTENBROTH is an old-school death metal band hailing from Brazil. ''Necroceremony Vomitorum'' is their 1st full length studio album and it was released on 26th of June 2021 via the mighty Awakening Records. Their music style is so fucking extreme and aggressive!! Old school death metal sound in the vein of ASPHYX, AUTOPSY, IMPETIGO and other great death metal monsters from this genre, but you can learn more infos about the band HERE. The songs of the album are very passionate with fast and slow parts and they also have a great intensity! Sick death metal songs like ''Necroceremony Vomitorum'', ''Old Wizard '', ''Carcass Epidemic'', ''Bizarre Depression'' (the vocal screams are so fucking insane!!) are gonna blow your speakers off your Hi-fi!! The album ends with a beautiful cover song ''Gasping For Air'' from AUTOPSY! Also, I must give a big respect to Danilo Vagner for being such a creative, multi-talented musician and of course great composer. Well done Danilo!! ''Necroceremony Vomitorum'' is a limited edition to 1000 copies and it comes in a regular jewel case with the great OBI (all the releases from Awakening Records has) and 12-page booklet. So, death metal maniacs worldwide, get this brutal album. It's a must! Sick music for sick people!
Tracklist:
1. Necroceremony Vomitorum
2. Old Wizard
3. Purulent
4. Cognitive Pathology Sound (Primary)
5. Cognitive Pathology Sound (Secundary)
6. 1922
7. Carcass Epidemic
8. Bizarre Depression
9. Gasping for Air* (AUTOPSY)
By Steve the Filthy Dog.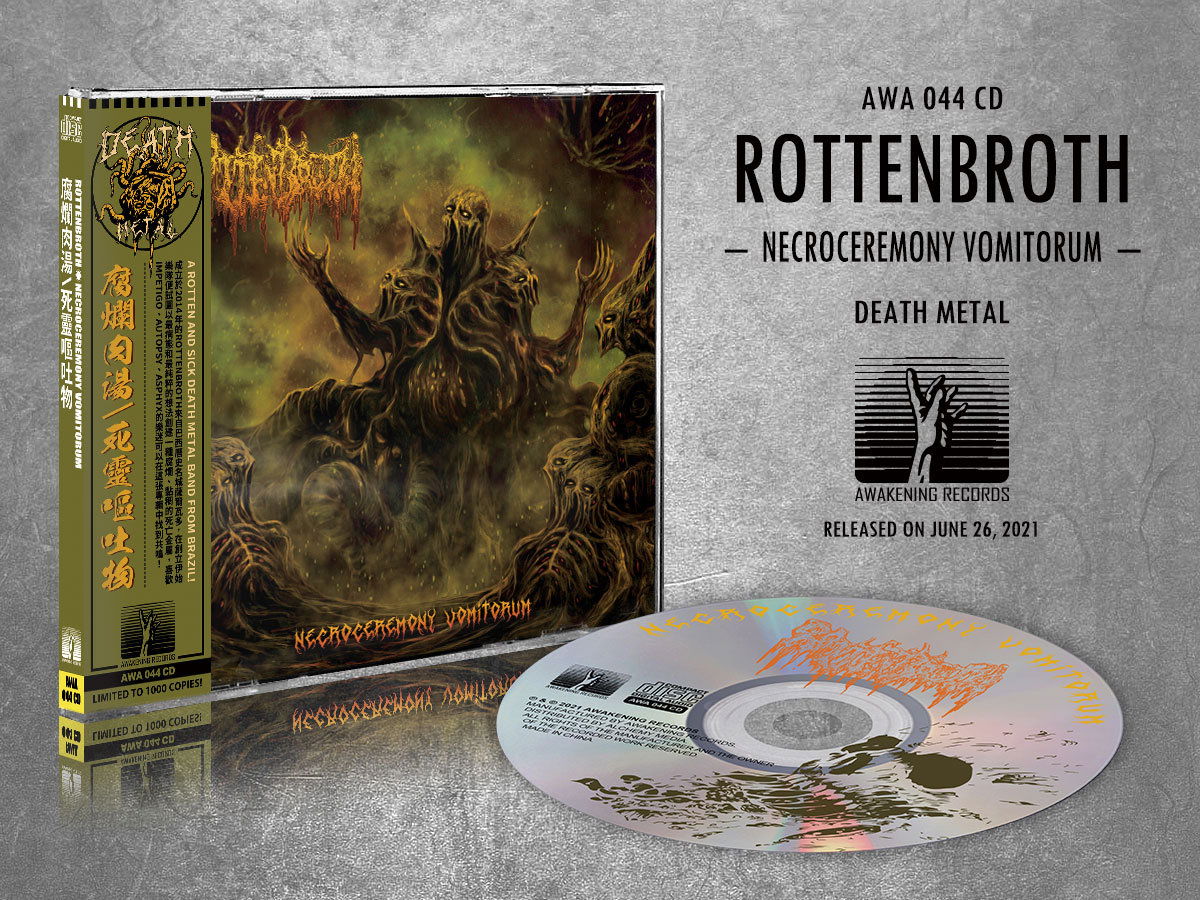 ROTTENBROTH CONTACT:
https://www.facebook.com/rottenbroth/
AWAKENING RECORDS:
http://www.awakeningrecords.cn/
https://awakeningrecordscn.bigcartel....
https://awakeningrecordscn.bandcamp.com/
https://www.facebook.com/awakeningrec...
https://www.instagram.com/awakeningre...