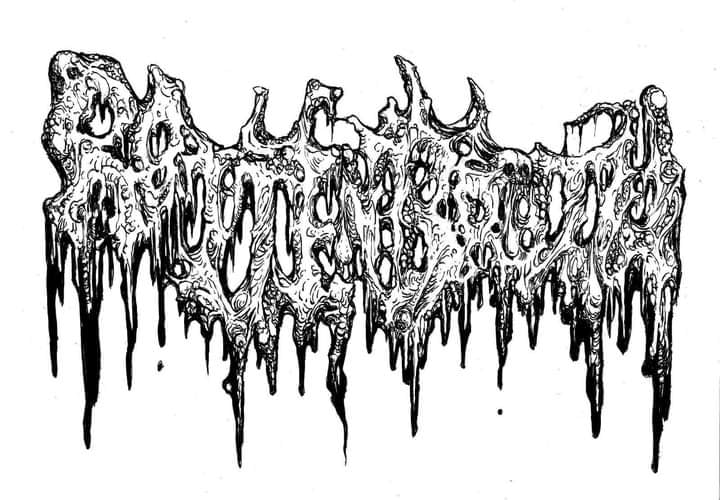 !!!DEATH METAL MANIACS FROM BRAZIL!!!
We had a conversation with Danilo Vagner. Enjoy!
Welcome to the FILTHY DOGS OF METAL Webzine.
Tell us a few things about ROTTENBROTH (Members, Starting Year etc).
Thank you Filthy Dogs of Metal. Satisfaction in being part of this kennel lol. Rottenbroth started activities in 2015, when I started composing the songs with the intention of recording a rotten and sick Death Metal One Man Band album. I used as reference classic bands from that line more Death/Gore/Splatter like Autopsy, Impetigo and outside the curve, Asphyx. 2016 I recorded the EP Visions of Autopsy, thus establishing my project and only later, I thought of a formation for shows, called my brothers Vitor Giovanni (Escarnium) and Diego FleisherGrinder (Deformity Br) and we formed a group of insane people.

You have recently released your album ''Necroceremony Vomitorum''. What is the feedback from your audience as well as from the press?
I'm extremely happy with the feedback on the album. For a Brazilian band, without any government support, swimming against the cultural tide, where Metal is not valued and especially in the region we live in, it is a great achievement, to achieve international visibility with a totally subversive album by a new and of the Underground. We are in some zines and specialized magazines from abroad and from here in our country, and this helps us to understand how our album has been accepted, a lot of praise and criticism that is being of great value. We are really grateful and looking forward to playing this album in its entirety for the dirt-hungry.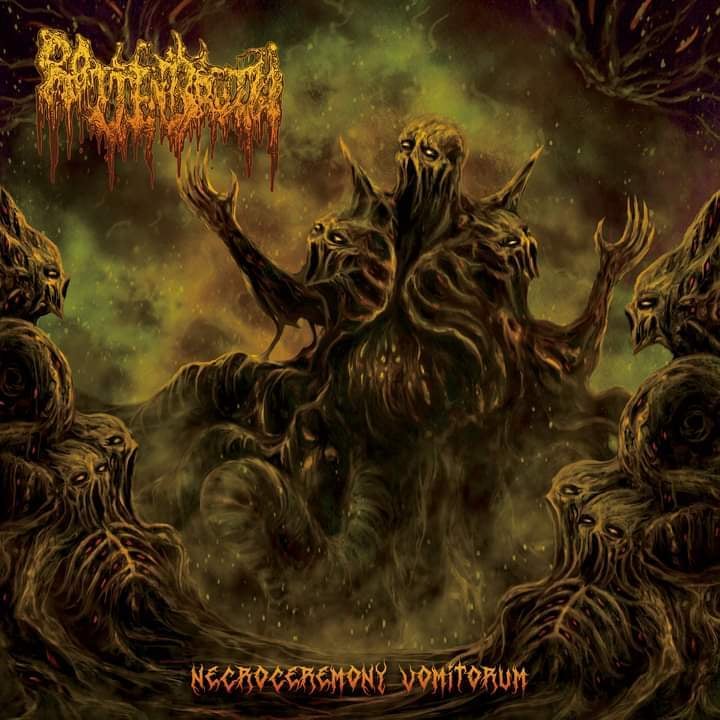 How did your cooperation with Awakening Records occur & what are you prefer most Label or DIY and why?
I had contact with Raúl da Memento Mori for this release, things didn't go well and we ended up being recommended by him to Li Meng from Awakening Records who was interested in releasing it immediately. Li chose a new cover for the CD release and we signed a 10-year contract with them. It was a very natural procedure and it did us a lot of good, because the contract clauses are more interesting for us and the dissemination around the world is very well prepared by Awakening...I prefer to release by Label, because the distribution is more fluid and the factory costs are divided, since the band already has a big expense with recording, mixing and mastering.
Do you prefer Vinyl, Tape, CD or Digital Format and why is that?
I love all these formats, I don't have the money to buy vinyl and tape, I don't have a stereo, so I end up consuming the CDs a lot more. I have a small collection of CDs and I have a certain addiction to buying them, I love them and I know how important the consumption of physical media is, for the bands' return on expenses. I believe that all, used correctly and at the necessary time, proportionally satisfy Metalhead!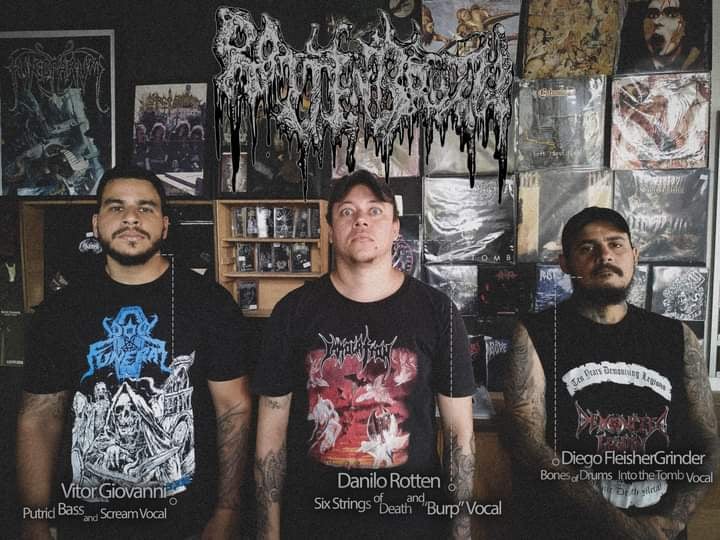 Your music style is Death Metal. Which are your main influences (Favourite Artists / Bands etc.)
I'm a longtime Death Metal researcher, I follow everything that is released, I research a lot of old stuff and all that, influences me and is important to build my creative base, but the bands that are latent in the reference are: Impetigo / Asphyx / Autopsy. But let's not forget how movies and books influenced me too, like Stephen King's books or Kubrick's movies.

Which things, do you think, a Band should sacrifice in order to succeed? Have you ever sacrificed anything in your life for a better future of your Band?
Man, if I knew what it takes to be successful I would have already done ahahahh. I believe that to have a band, you already have to sacrifice a lot but you end up acquiring a lot of awesome stuff too. It's a two-sided coin and everyone chooses whether they want heads or tails. I can say that I would sacrifice anything, for my band to have an experience abroad, in the best shows, in the best sound systems, with huge audiences, I would sacrifice anything to make a living from my art!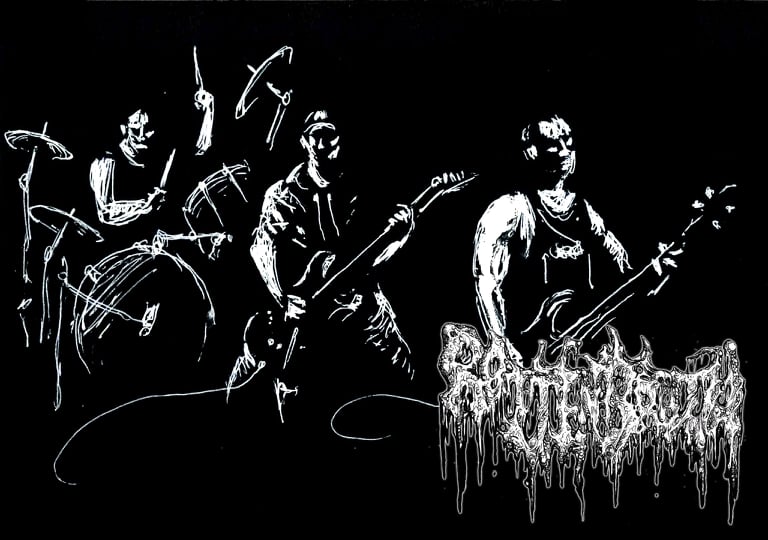 Describe your ideal live show as a performance Band. Have you already experienced that?
I love Autopsy shows, raw and cohesive performance, without too much frills and focused on sound. A show I'm hooked on, along with memorable performance is Impetigo's Defiling the Stage, mass production, awesome sound quality and Stevo's formidable presence. For Rottenbroth, a hospital atmosphere, with guts on the pedestals, surgical devices and some stretchers on stage, would make for a perfect atmosphere!
Which attributes, do you think, that a new Death Metal Band should have in order to gain identity and be unique?
I believe that originality, comes with practice and breaking the rules, the more you dare and break the patterns, the more your art becomes eccentric and unique. In Rottenbroth's songs I tend to have a poetic appeal when I talk about illnesses and in the voice, I try to address the pain of the person who has the illness. The screams and despair imposed on the strategic parts of the song are thought out in detail by me. When we talk about pain I put pain in the vocals, when we talk about insanity, I put madness, that makes a huge difference. For new bands, do what you want and without worrying about the result, that's how timeless classics come about.
Do you believe that Digital Platforms help the new Death Metal Bands? Which, do you think, is the ideal way for a Band to promote its work?
I consider the only form of disclosure nowadays. It's impossible for a band to have worldwide notoriety without going through digital platforms. When this is used simultaneously, with digital listening and that leads to Headbanger buying the CD and listening to your home stereo, it's perfect. Today everything is more accessible and even the band members themselves manage to make a lyric video and promote a work song, which will proliferate their sound and create interest in the public. This is a strategy that has worked, especially at a time when shows have not returned (Here in Brazil, the return of shows is still being planned).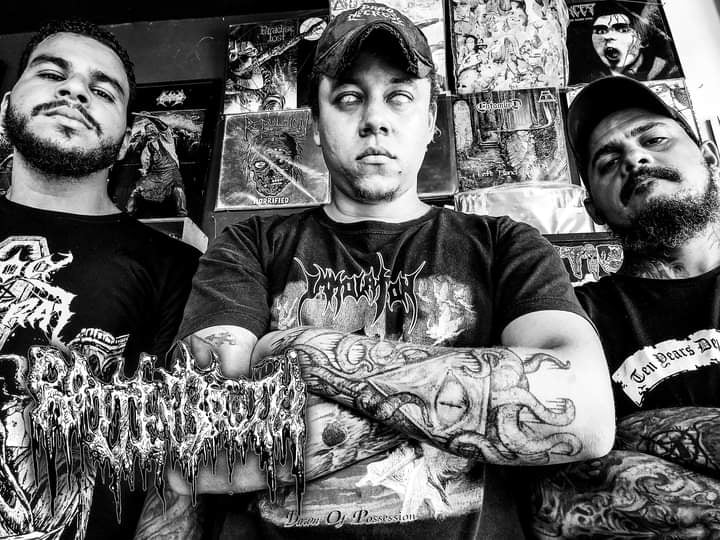 Tell us a few things about the New Underground Metal Scene in Brazil (Bands, Fanzines, Webzines, Metal Clubs etc.)
Man, Brazil is very rich, the Underground here doesn't stop, I'll talk about the projects closest to me. As for the zine, there's Pecatório zine, The Glory of Pagan Fire zine, Black Heart, Desgraça zine, Maléfica Existência, Open the Coffins Spirit, Crush the Cross, The Return zine and I have my own zine called Rex Inferis that I produce together with my brother Felipe Rodrigues. As for the bands, we have Devouring, Morbid Pervesion, Ad Baculum, Profane War, God Funeral, Infected Cells, Papa Necrose (which I am also a founder), Aphorism, Electric Poison, Devastação Profana, Behavior among others.
Do you know anything about the Hellenic Metal Scene?
What I know about Hellenic Metal is precisely the bands. I enjoy many bands from Greece, their deep lyrics and their unique cadence sound. Macabre Omen, Septic Flesh, Rotting Christ (only up to Non Servian), Cult of Eibon, Necromantia, Varathron, Zemial and so on.
What are your future plans?
We are getting ready for another recording for early 2022 of a mini album by a label here in Brazil, we will soon return with the rehearsal routine to start performing Necroceremony Vomitorum live and we are totally open to possible proposals to play abroad, we are very accessible and 3 in the band, the logistics are much more practical and simple.
Thank you very much for your time & Keep up the good work! The closure is yours.
Thanks for your support, we are honored to be a part of Filthy Dogs of Metal history. We thank all Deathmaniacs who support us around the world and know that there will always be a disease leading us to Death. Death is beautiful and purifies us. Stay Putrid!
By Steve the Filthy Dog.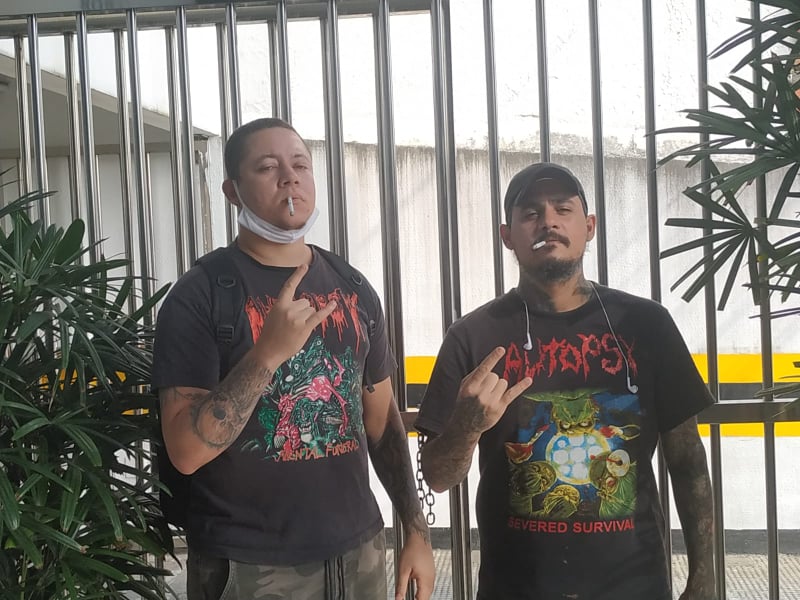 ROTTENBROTH CONTACT:
https://www.facebook.com/rottenbroth/
AWAKENING RECORDS:
http://www.awakeningrecords.cn/
https://awakeningrecordscn.bigcartel....
https://awakeningrecordscn.bandcamp.com/
https://www.facebook.com/awakeningrec...
https://www.instagram.com/awakeningre...