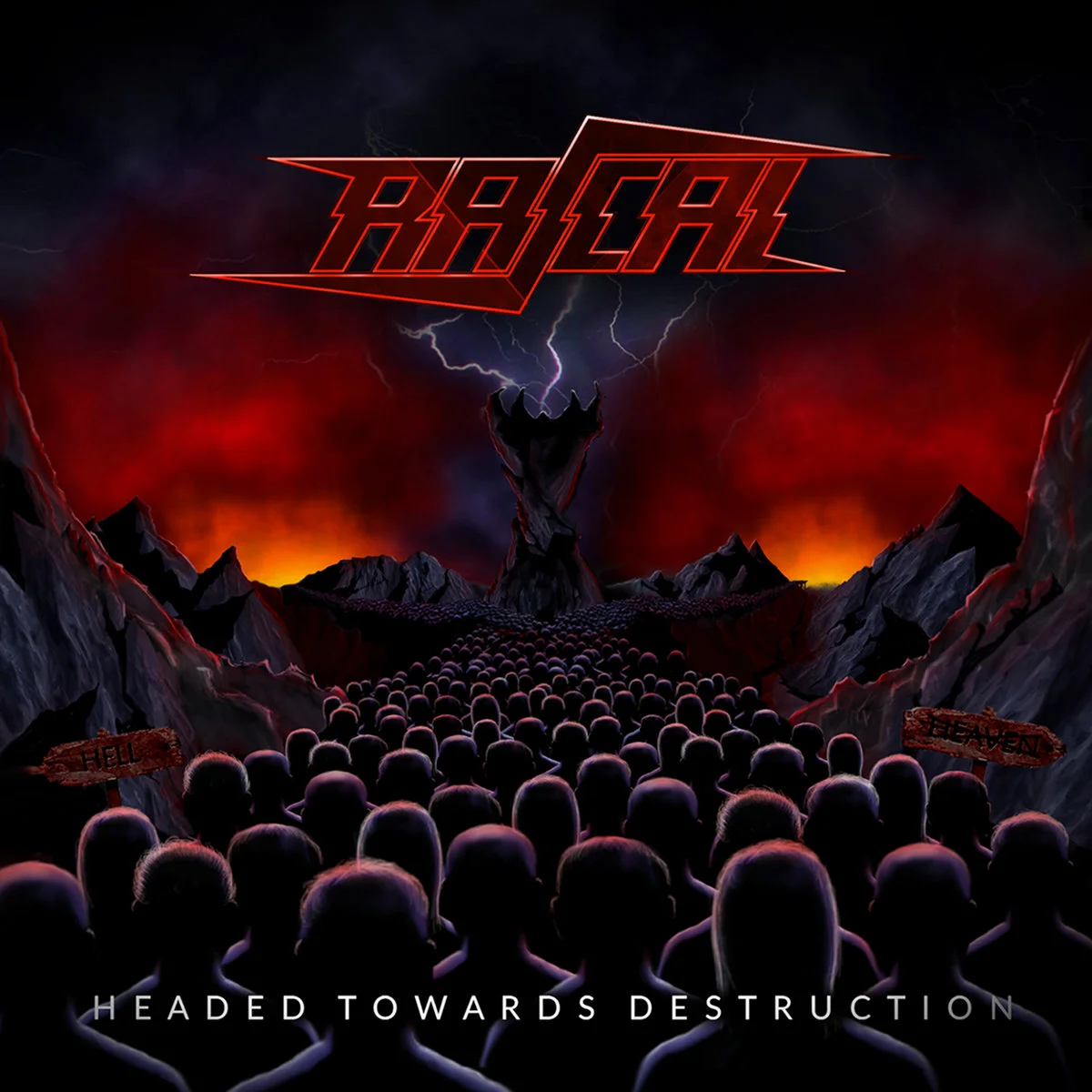 RASCAL - HEADED TOWARDS DESTRUCTION
Country: Poland
Year: 2021
Label: Ossuary Records
Wow!!
Poland is starting to be a new Metal Force. So many great bands like: Divine Weep, Ironbound, Kira, Okrutnik, Shadow Warrior, Aquilla, Axe Crazy, Roadhog, too many to mention... The new EP of RASCAL is so fucking badass. ''Headed Towards Destruction'' released via Ossuary (a guaranteed heavy metal label from Poland, hail Mateusz) Records. We had also done an interview with Rascal a few months ago, which you can read here.
The EP contains 5 songs:
1. Headed Towards Destruction
2. After the Sunset
3. Don't Look Back
4. Hold the Line
5. Kingdom of Misery
Speed/heavy metal holocaust with hot tunes like: ''Headed Towards Destruction'', ''After the Sunset'' (my favourite) & ''Kingdom of Misery''. RASCAL are young, full of energy and insatiable for pure speed metal. Τhe only objection that I have is that the songs are a bit short in duration and I would like the vocals to be a bit wilder. Besides all these, RASCAL 's EP shreds!!! I'm pretty sure that the future is bright for them. Ideal for true headbangers and fans of METALLICA, MEGADETH, RIOT, WHIPLASH.
Line-up:
Kacper Pędziszewski - Vocals
Adrian Wiązowski - Guitars
Maciej Zybura - Guitars
Krystian Grobel - Bass
Krzysztof Kamiński - Drums
Produced by Adrian Wiązowski and Maciej Zybura.
Mixed and mastered by Artur Przybysławski.
By Steve the Filthy Dog.
RASCAL CONTACT:
https://rascalband.bandcamp.com/
https://www.facebook.com/rascal.speedmetal
https://www.instagram.com/rascal.speedmetal/