!!!SPEED METAL FROM POLAND!!!
Welcome to the FILTHY DOGS OF METAL Webzine.
Tell us a few things about RASCAL (Members, Starting Year etc).
We started the band at the beginning of 2019. Actually, we had been playing together for some time in another heavy metal band with a different vocalist but we just couldn't get along with him. So we kicked ourselves all out of his band, created new name, gathered some new material that Maciek already had prepared and were lucky to find Kacper who joined us on vocals. Interestingly, it's his first ever vocal gig as he used to be a drummer before. But it took one recording of him going at it on some karaoke to instantly buy us. Some of us have previous experience in bands (classic heavy, oldschool thrash), for others it's the first band ever. Originally, we all know each other from the internet and make up quite a random group of people with different backgrounds and from different cities but over time we have become quite good friends.
You have recently released your EP ''Headed Towards Destruction''. What is the Feedback from your audience as well as from the Press?
In fact we are quite surprised by how positive the reviews are so far. Whether it's comments on Youtube, reviews or people reaching out directly to us. We've had some constructive, critical feedback too - which is cool as it gives us some data to work on to improve. And also a couple of random hate comments without reasoning which is also ok because it's usually fun to read this sort of shit. If you think about it, it's almost like random shitstorms are a part of metal community and in right dosage they kinda serve as spicy seasoning and maybe even reminder to keep things relatively 'trve'. How does it affect our music though? Hardly at all, our aim is to create music that we ourselves like and would want to listen to.
How did your cooperation with Ossuary Records occur? What do you prefer, Label or DIY and why?
Mateusz, who runs Ossuary records, sings in a band we played a gig with. He saw us live and just reached us out of the blue asking if we would be interested in releasing some music under his label. We were already in process of preparing this EP anyway so we though why not. What do we prefer? As long as the label gives us freedom to play what we want, doesn't interfere with the music and is fair about the rights and profits - it's all good. DIY would give us even more control over everything but at the same time we would never reach as many listeners. Also, a record company is probably able to leverage its economics of scale when it comes to printing physical copies or sharing them on various platforms. So, I think the optimal solution is a fair and balanced cooperation with a label.
Do you prefer Vinyl, Tape, CD or Digital Format and why is that?
Vinyl records are fun and make you connect with the music on almost organic level, but let's face it, today's music production is mostly digital so the analog connection between the instrument and listener is somehow lost together with some of it's magic. Same with tapes. On the other hand, these formats allow us to loose ourselves in this original climate and have almost a ritualistic experience of listening to music. For everyday life - digital formats are simply the most convenient and allow us to take (and share) all the music anywhere we want. And for a serious listening session on decent equipment we would probably just choose CD.
Your music style is Heavy/Speed Metal. Which are your main influences (Favourite Artists / Bands etc.)
There is two types of influences we have. I would call them conscious and subconscious. Consciously, we get the inspiration on how the band should sound and feel from what could probably be best described as the new wave of speed metal. So there's stuff like Evil Invaders, Vulture, Midnight and oldschool bands such as Riot or Whiplash. Then it's the subconscious part which actually does the quiet job here. It's things we listen to which resonate, interweave and later come out as a new fusion. And the range of music that inspires us goes from progressive rock and metal through hardcore thrash, rock classics, jazz, blues, folk to black metal or even some types of pop if you will. There is so much good stuff to draw from that it would be a shame to stick to only one genre. For example, we all love the prog-thrash Vektor but some of us also enjoy a quiet time with say... John Coltrane or Celtic folk.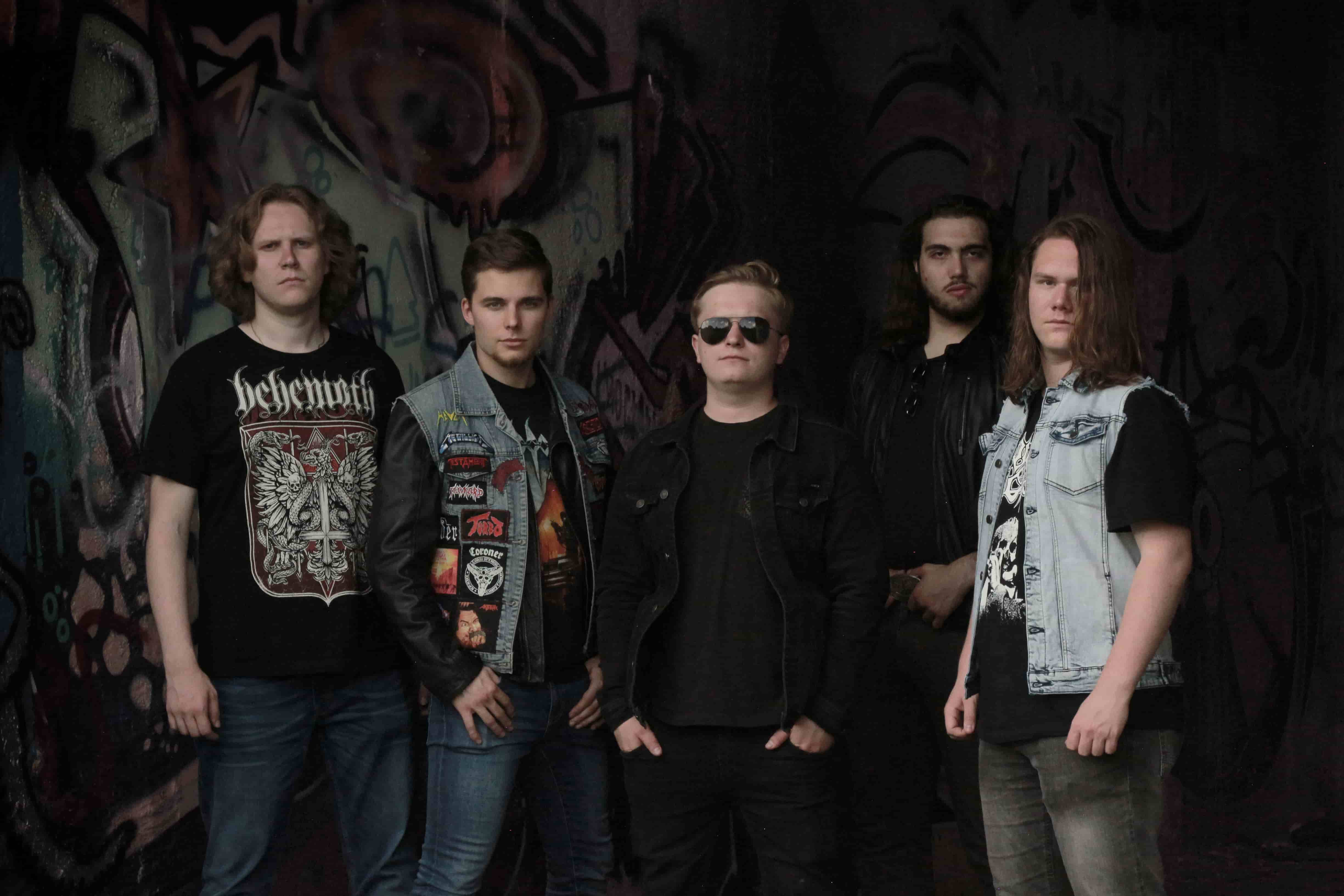 Which things, do you think, a Band should sacrifice in order to succeed?
Have you ever sacrificed anything in your life for a better future of your Band?
It probably depends on what we would like to achieve. If we wanted to go full-time with this we would probably need to sacrifice food and roof over our heads. But in all seriousness, it's not easy to combine having a professional career, life and a serious band on top of it. The most precious resource here, as always, is time. But as long as the music gives us as much fun as it does now, dedicating time to compose, practice and manage feels like pleasure rather then sacrifice. We'll see where this gets us. And there is probably always the option to sacrifice some newborn lamb in the woods to put odds in our favor.
Describe your ideal live show as a performance Band. Have you already experienced that?
Under current circumstances our ideal show is one that actually happens at all. I would say the ideal show consists of two aspects. One is seeing people having fun under the stage and the energy flowing back and forth between the band and the audience. If you see people really enjoying themselves it's already great. The other is the technical part - being satisfied with your playing, making no mistakes, hearing everything clearly, feeling that you can trust the rest of the band and being able to not only perform with 100% accuracy but also add something extra that casually happens in this very moment when you feel good on stage. We've had some really good shows but we hope the best ones are still yet to come.
Which attributes, do you think, that a new Heavy/Speed Metal Band should have in order to gain identity and be unique?
It's a specific genre. Traditional speed/heavy is heavily reliant on repetitive patterns and rather straightforward harmonic arrangements often based on blues/rock'n'roll type of progressions. So you have to be cautious to stay fresh. There is no recipe but for sure its: 1. catchy, innovative and energetic riff and 2. pleasant vocals with some sort of hook. Our way of doing it is that we try to be quite eclectic in the approach to creating music. We listen do a very wide variety of different stuff, have different fascinations and it later shows in what comes out on the fretboard. Sometimes it is even too far from the speed/heavy core. Then we try to tame it a little and channel in a way that resembles the genre we say we play hoping that the end result will be intricate but consistent.
Do you believe that Bandcamp and other Digital Platforms help the new Heavy/Speed Metal Bands? Which, do you think, is the ideal way for a Band to promote its work?
It's a good question. It seems that these days you have to be more or less on all of them. The most obvious division of power would be: Youtube for recognition, Spotify for listening and Bandcamp for shopping/merch etc. I guess we'll find out more in the following weeks when we get to see the real impact each platform brings for us. So far it seems that youtube was probably most influential in getting people's attention. As far as our experience as listeners go - Youtube and Spotify are the places where we mostly explore and listen to stuff and Bandcamp or Facebook kick in when we want to find out more, buy something or check how the band is doing.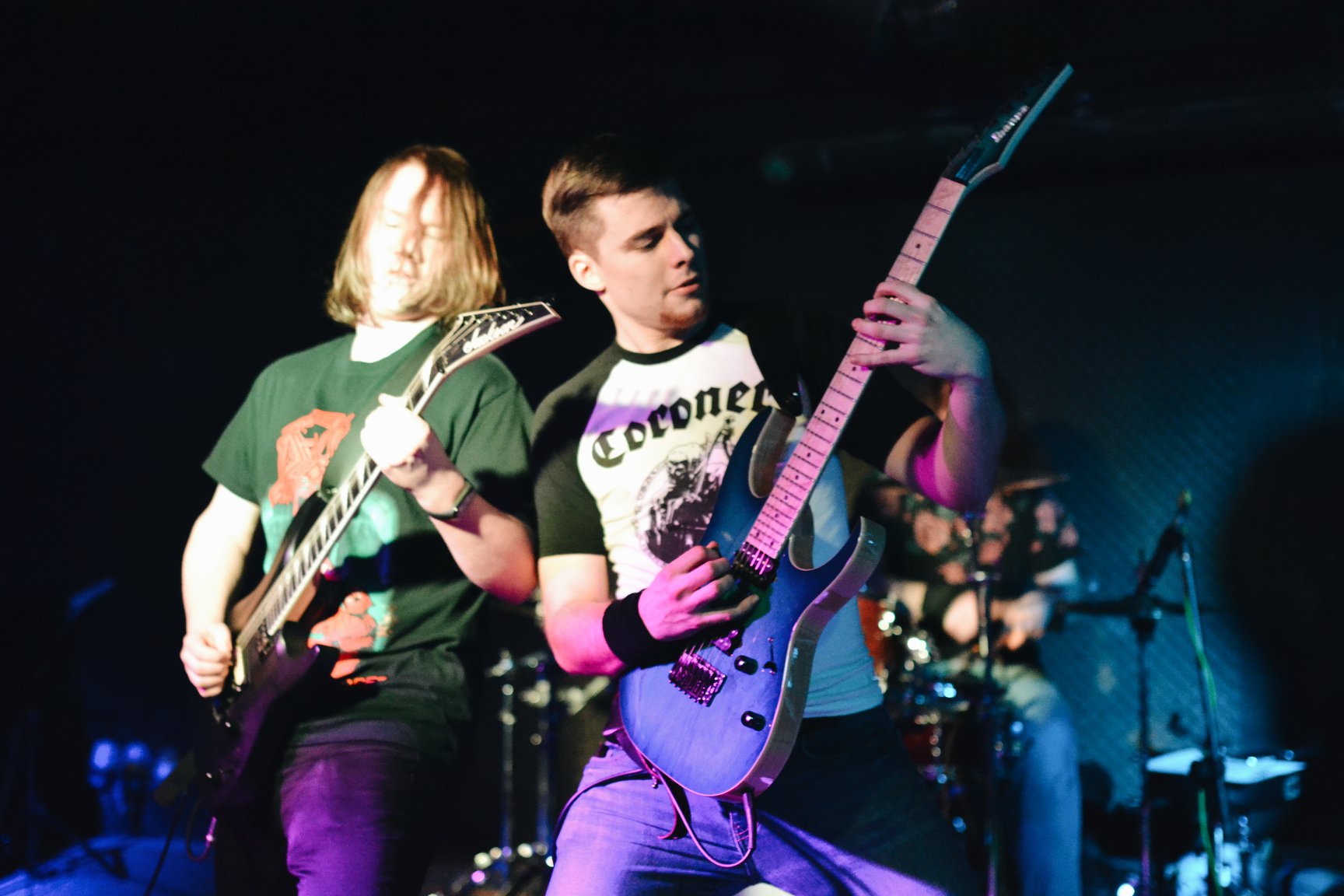 Tell us a few things about the New Underground Metal Scene in Poland (Bands, Fanzines, Webzines, Metal Clubs etc.)
Metal underground is quite strong in Poland, there are regular events in bigger cities, especially in Silesian region. You can easily find a small metal gig in a club to hang out on the weekend. And new bands are sprouting regularly. Around 2010s there has been a strong renaissance of thrash metal movement now it seems that it shifted a bit towards more classic heavy vibes with bands like Exlibris, ThermiT or Aquila gaining more and more recognition. There are also regular bigger metal festivals and recently our classic Metalmania has returned from the dead.

Do you know anything about the Hellenic Metal Scene?
There are certainly some really big bands from Greece that everybody is aware of. Often not even knowing their origins. Let's just mention Suicidal Angels, Rotting Christ, Septicflesh or this drumming monster George Kolias. As far as the more local and underground stuff goes - we admit that we don't know much. I (Maciek) vaguely recall discovering some pretty sick thrash metal bands from Greece when I was in high school around 2010 and leaving no stone unturned in search for the best underground thrash possible. But at this point I can't recall which bands were these exactly. However, I did some research trying to remember and found some great stuff again (for example this band Nightbreed). So it seems thrash metal is going strong there!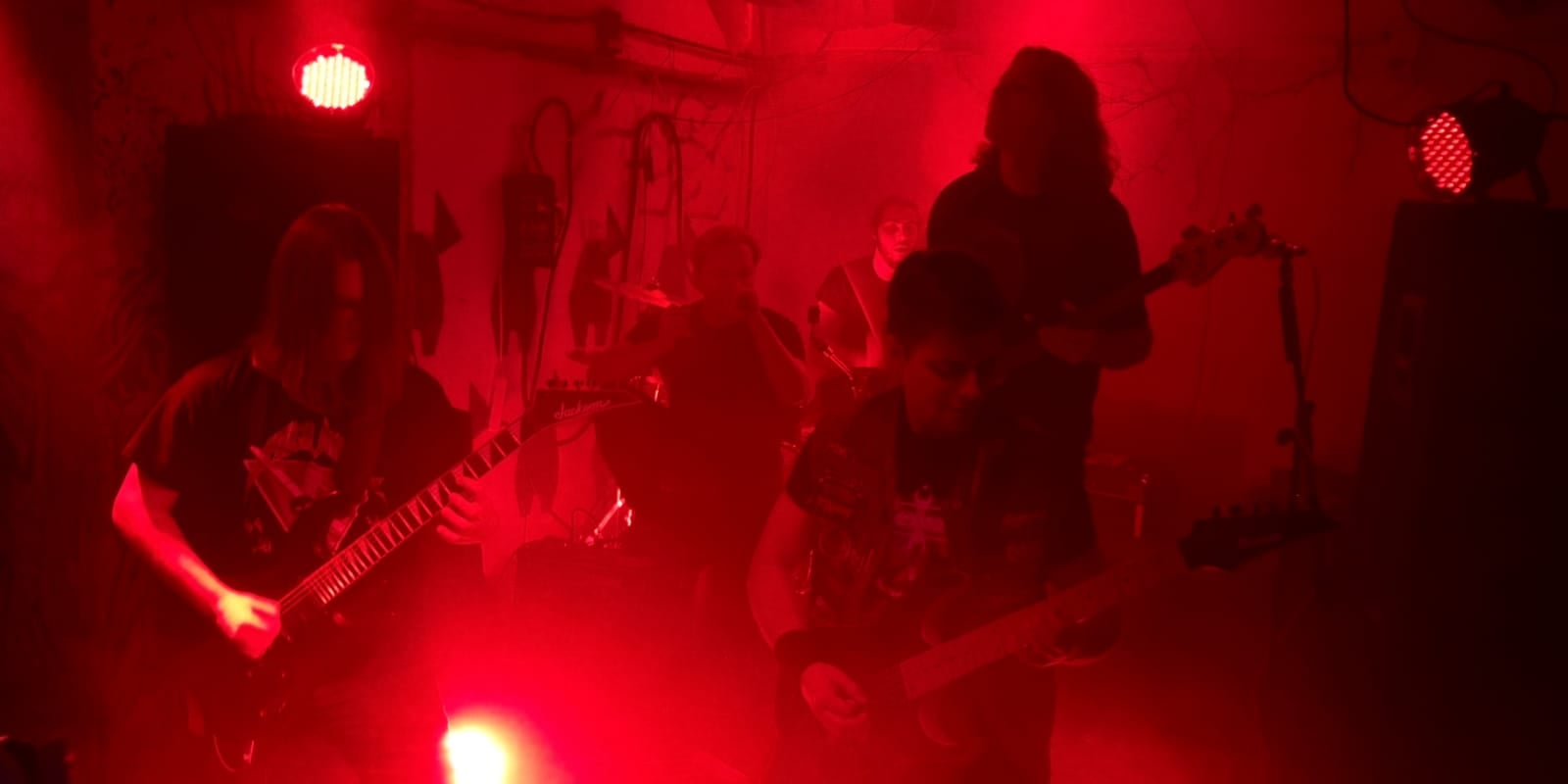 What are your future plans?
We are going to focus on new releases until the pandemic situation stabilizes so we can play concerts again. Our first goal is to record and release next single and get to serious work on finishing and recording a full LP. We already have around 8 solid songs composed. Two (good ones) more to go and we'll get to recording. We'll keep the core of the style untouched so you can expect some classic fast metal with high vocals and guitar harmonies. But we also have a couple of songs which explore some more colourful grounds. There will be touches of blackened speed metal, hints of neo-classical-ish vibes and maybe some interesting chord progressions under a solo or two. Most of all - can't wait to play live!
Thank you very much for your time & Keep up the good work! The closure is yours.
Thanks for having us!
By Steve the Filthy Dog.
RASCAL CONTACT:
https://rascalband.bandcamp.com/
https://www.facebook.com/rascal.speedmetal
https://www.instagram.com/rascal.speedmetal/