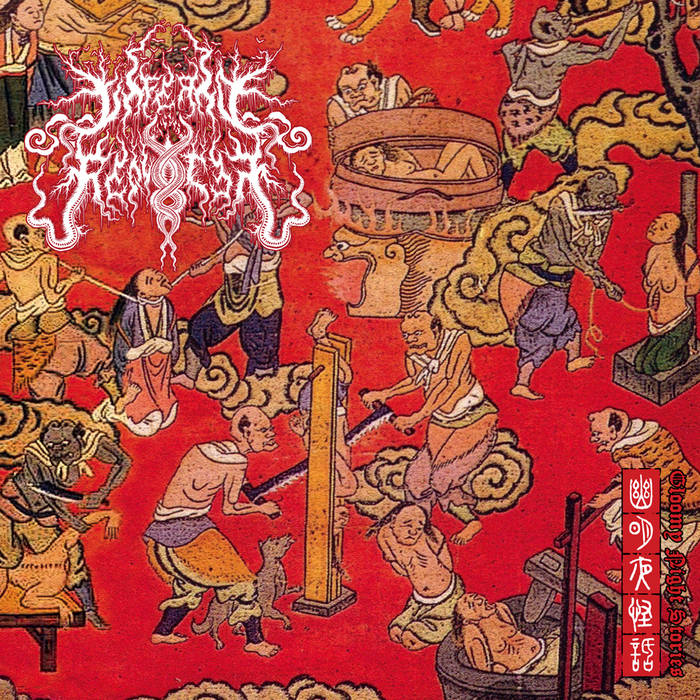 INFERNO REQUIEM - GLOOMY NIGHT STORIES
Country: Taiwan
Year: 2018
Label: Awakening Records
I know that ''Gloomy Night Stories'' is a little bit old (the 2nd release of Awakening Records), but it is worth saying some things about this album. INFERNO REQUIEM hail from Taipei, Taiwan and ''Gloomy Night Stories'' was their 1st full length studio album and it was released in 2007 via Hell Ambassador Records. The album is an ideal soundtrack for a horror movie. True Black Metal with no shitty keyboards, atmospheric ethereal voices or other bullshit elements that many ''so called'' black metal bands use (especially nowadays), just pure Black Metal. Cold, raw and evil! Heavy guitar riffs with super fast and catastrophic drumming with a primitive and cold production. The founder of the band is FOG which plays all the instruments with the help of LORD SUPERION on drums. The album contains 10 songs full of hate, misanthropic feeling & evilness! INFERNO REQUIEM's debut album "Gloomy Night Stories" is widely considered as one of the best black metal albums in the last two decades & Awakening Records re-released it for the first time with the original artwork. All music and lyrics inspired by true personal paranormal events, represented with multiple consciousnesses of hate, solitude, and misanthropy. So, Black Metal maniacs out there, if you wanna taste a piece of cold, raw and evil true Black Metal stuff, choose the INFERNO REQUIEM CD for your collection.
By Steve the Filthy Dog.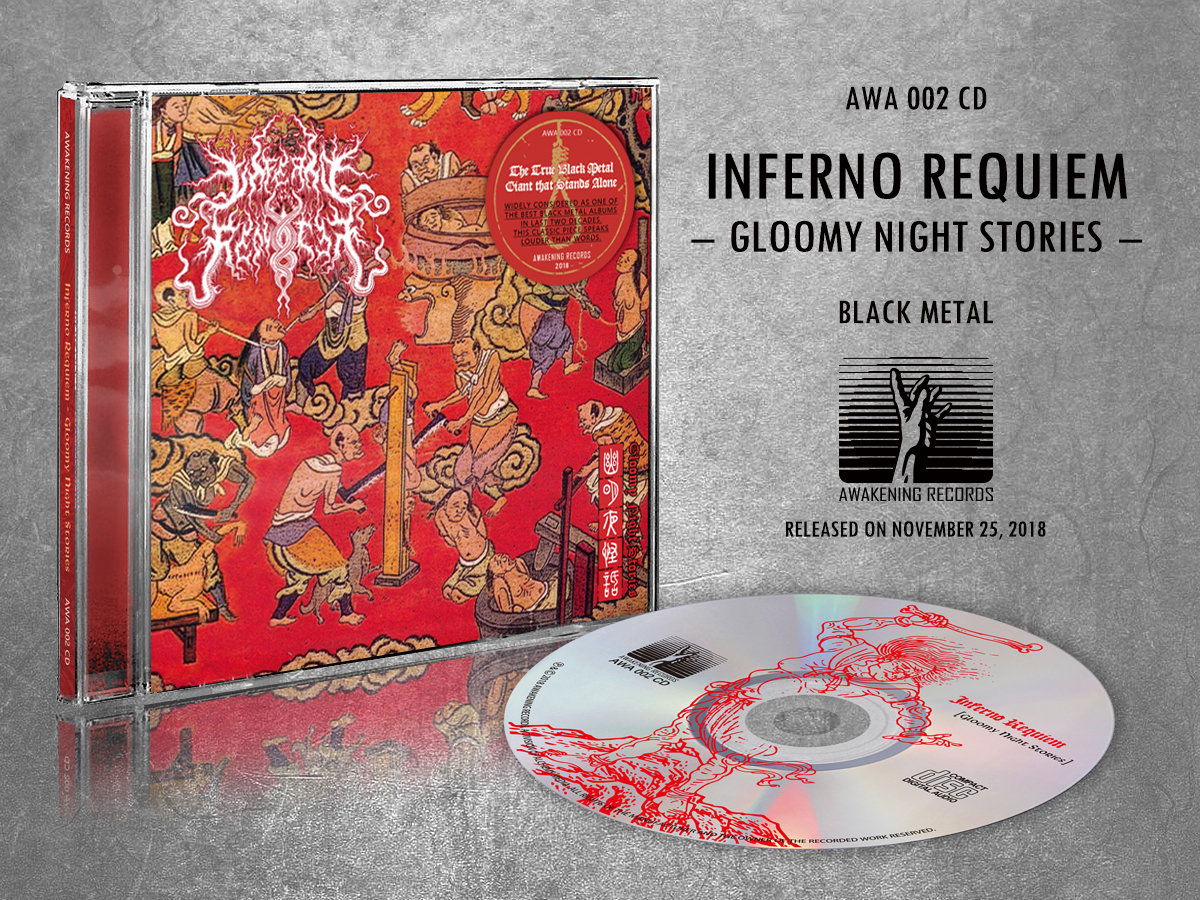 INFERNO REQUIEM CONTACT:
https://www.facebook.com/infernorequiem
https://www.instagram.com/inferno_requiem/
https://ir-fog.bandcamp.com/releases
http://www.awakeningrecords.cn/
https://awakeningrecordscn.bigcartel....
https://awakeningrecordscn.bandcamp.com/
https://www.facebook.com/awakeningrec...
https://www.instagram.com/awakeningre...