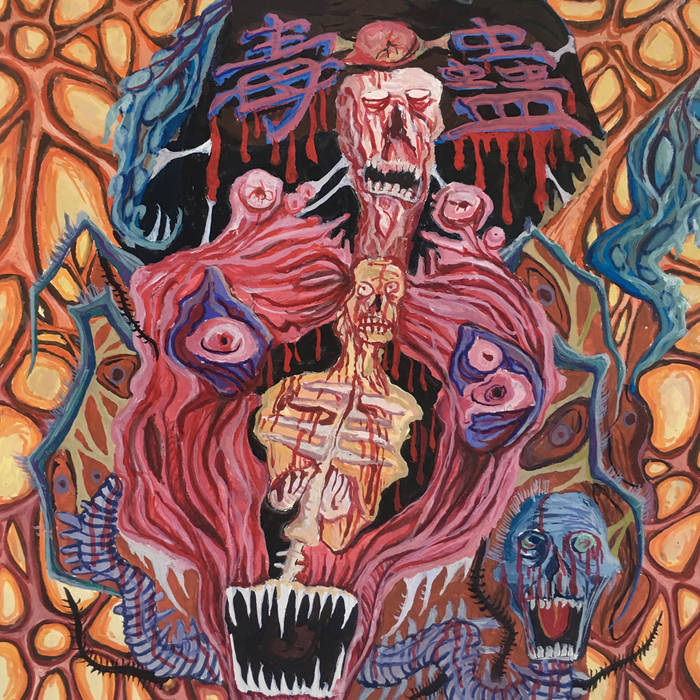 DUGU - NAUSEA SKELETON ABYSS
Country: China
Year: 2019
Label: Awakening Records
AAARRRRGGG!!! What a blast album is that ?? So, so fucking great!!! This compilation of DUGU is hell itself. Underground Deathrash Chainsaw slaughter from China!!! Fast songs full of dynamism, madness and death. As always the AWAKENING RECORDS offers to the public bands that they are hot, heavy and of course with the highest quality in the current underground metal scene. This collection contains the 3 furious demos of DUGU. DEMO 1 (01/10/2018), DEMO 2 (6/09/2018) & DEVIL'S MIRROR (08/06/2019).
1. Killers on Wheels
2. Haunted Tales
3. Bewitched
4. The Oily Maniac
5. Damien
6. Sadistic Sinner
7. Hex
8. Bewitched
9. Crippled Avengers
10. Haunted Tales
11. Disintegrator + Incinerator
12. Curse of Evil
13. The Oily Maniac
14. The Web of Death
15. Dirty Bitch
16. Devil's Mirror
17. Yog-Sothoth
18. Hex after Hex
Every demo contains a cover song (DEMO 1 contains 2 covers!) from the thrash/death metal legends like MORBID SAINT, INCUBUS, SLAUGHTER, MX, & POISON, so you can understand for what a hell of a music we are talking about...!! Fast and crazy drumming by ''SPEED SCUM DOG'', with total possessed vocals from ''GUT'', bulldozer bass by ''SPIKE'' and tornado guitars from the hellish duo ''IRONFINGERHO'' & TORMENTORX''. Their music makes a pervert & sick atmosphere which true death/thrash metal maniacs out there will worship DUGU! The CD is a limited edition to 1000 copies and comes with a beautiful 12 pages booklet full of photos and with an interview in English (also, you can read HERE the interview that they had given to us) ! So, metal freaks out there! Grab your copy otherwise the curse of the deathrash chainsaw will hunt you down! For fans of POSSESSED, MORBID SAINT, REPULSION etc..
By Steve the Filthy Dog.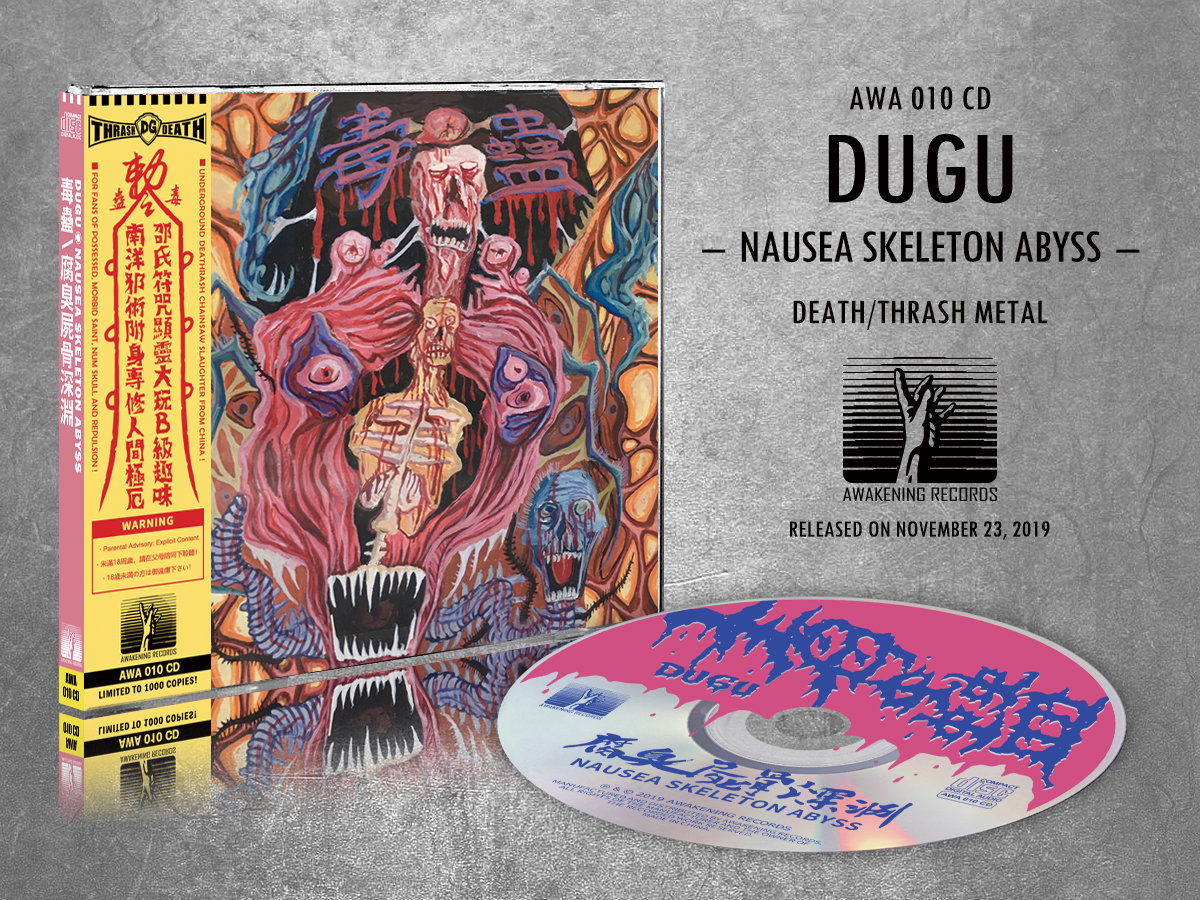 https://dugusixsixsix.bandcamp.com/
https://site.douban.com/dugudugudugu111/
http://www.awakeningrecords.cn/
https://awakeningrecordscn.bigcartel....
https://awakeningrecordscn.bandcamp.com/
https://www.facebook.com/awakeningrec...
https://www.instagram.com/awakeningre...