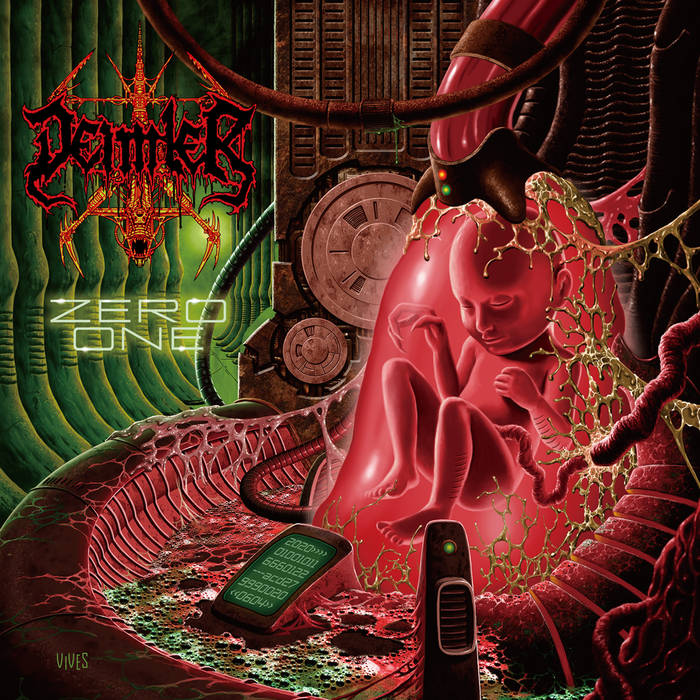 DEIMLER - ZERO ONE
Country: Spain
Year: 2020
Label: Awakening Records
Here we have the first EP from the Spanish Death Metal band DEIMLER. The band has existed since 1998 and they were active approximately until 2002, when the band stopped due to different circumstances, in 2008 Pako (leader and co-founder of the band) decided to resuscitate DEIMLER & he looked for new members and they immediately started working very hard. "Zero One" EP is the result of that great effort. You can also read more about DEIMLER HERE.The songs are brutal death metal in the old way (the way I like!!). The EP starts with the same title ''Zero One''. Wow!! What a song!! Amazing, brutal vocals by Pako, riffs that shred your skin and drums like a furious bulldozer. Also, the solo of the song is so fucking great!! Second song of the EP is the ''Indoctrinate''. Another fast song with such clever lyrics ''Indoctrinate upon mankind''!! Third song is ''Your Coffin''. A death metal anthem with a guitar riff in the refrain that sticks in your mind! Also, I'm in love with the guitar sound especially in the solo part, such a great sound!! In the continue we have the ''Mechanical Universes Of Flesh''. The longest song of the EP with fast and mid-tempo parts always in the veil of Death Metal atmosphere! Last song of the EP is a cover song from AVULSED (Do you remember the Spanish Death metal legends, which they had released back in 1994 a split album with the Hellenic technical death metal ACID DEATH?) ''Bodily Ransack''. Great cover song!! Well done guys!!! The production of the EP was super heavy and it was produced, mixed, and mastered by Javi Félez at Moontower Studios. Guitars, Bass, and Vocals recorded by Pako Deimler at Hell House Studios in Cáceres & Drums recorded by Javi Félez at Moontower Studios. Also the cover artwork is so fucking great and it was made by Jose Antonio, Vives Arts. DEIMLER's music is so technical and so brutal at the same time, dark atmosphere, sickness and gore feeling! With all these great elements made a very strong debut release. ''Zero One'' will leave satisfied fans of the old school death metal genre and in general the metal fans of good and quality metal music. For fans of IMPETIGO, AVULSED, DISMEMBER, DEATH, CARTILAGE, FUNEBRE, GRAVE this EP is a must!
By Steve the Filthy Dog.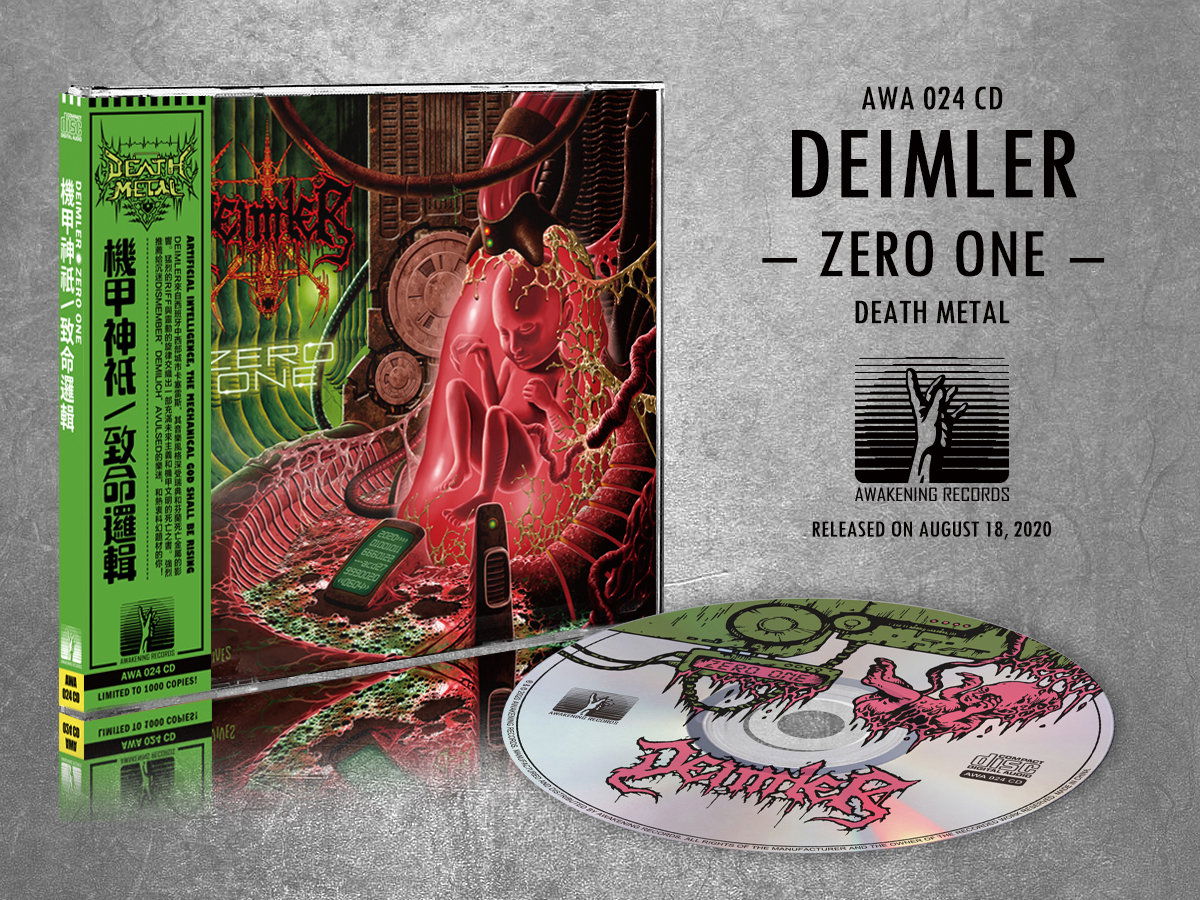 DEIMLER CONTACT:
https://deimler.bandcamp.com/releases

https://www.facebook.com/DeimlerDeathMetal/

https://www.instagram.com/deimler_deathmetal/

https://soundcloud.com/user-689730877-234348991/03-your-coffin

AWAKENING RECORDS CONTACT:
http://www.awakeningrecords.cn/
https://awakeningrecordscn.bigcartel....
https://awakeningrecordscn.bandcamp.com/
https://www.facebook.com/awakeningrec...
https://www.instagram.com/awakeningre...