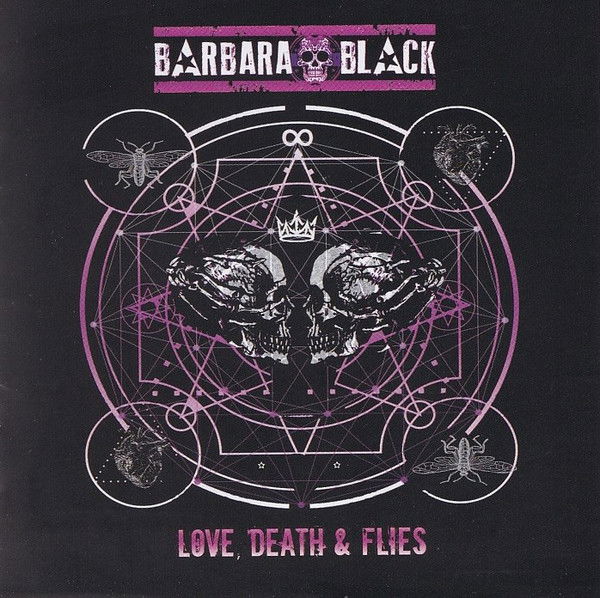 BARBARA BLACK - LOVE, DEATH & FLIES
Country: Spain
Year: 2020
Label: Rock CD Ediciones, S.L.U.
Barbara Black is a Hard Rock band with metal elements from Spain. ''Love, Death & Flies'' is their second full-length studio album.Their first album was the ''Ad Libitum'' and it was released in 2017 as a self release.The songs of the album have catchy riffs and melodies that makes your body move with the groove mixed with a romantic feeling.
You can hear influences from Alter Bridge, Black Stone Cherry, Blues Saraceno, Joe Bonamassa, Halestorm but with the music filter of Barbara Black.The production of the album is crystal clear and it comes with a beautiful cover art work.
''Love, Death & Flies'' contains 10 songs:
1.Damnified
2.Tiger Tamer
3.No Bullets
4.Desert's Last Drop
5.Kissed by Flames
6.Heroes Above the Stars
7.Twister Girl
8.Don't Play with Fire
9.Vampire Love, Chapter I: You Belong to Me
10.Vampire Love, Chapter II: Queen of Flies
Barbara Black Line-up:
Barbara Black- Vocals
Nitro Destruction - Drums
Javier Peláez - Guitars
Carlos Cone - Guitar
Niño Búffalo Márquez - Bass
By Steve the Filthy Dog.
BARBARA BLACK CONTACT:
www.facebook.com/barbarablackoficial
www.youtube.com/barbarablackofficial
https://twitter.com/BarbaraBlack_
www.instagram.com/barbarablackoficial