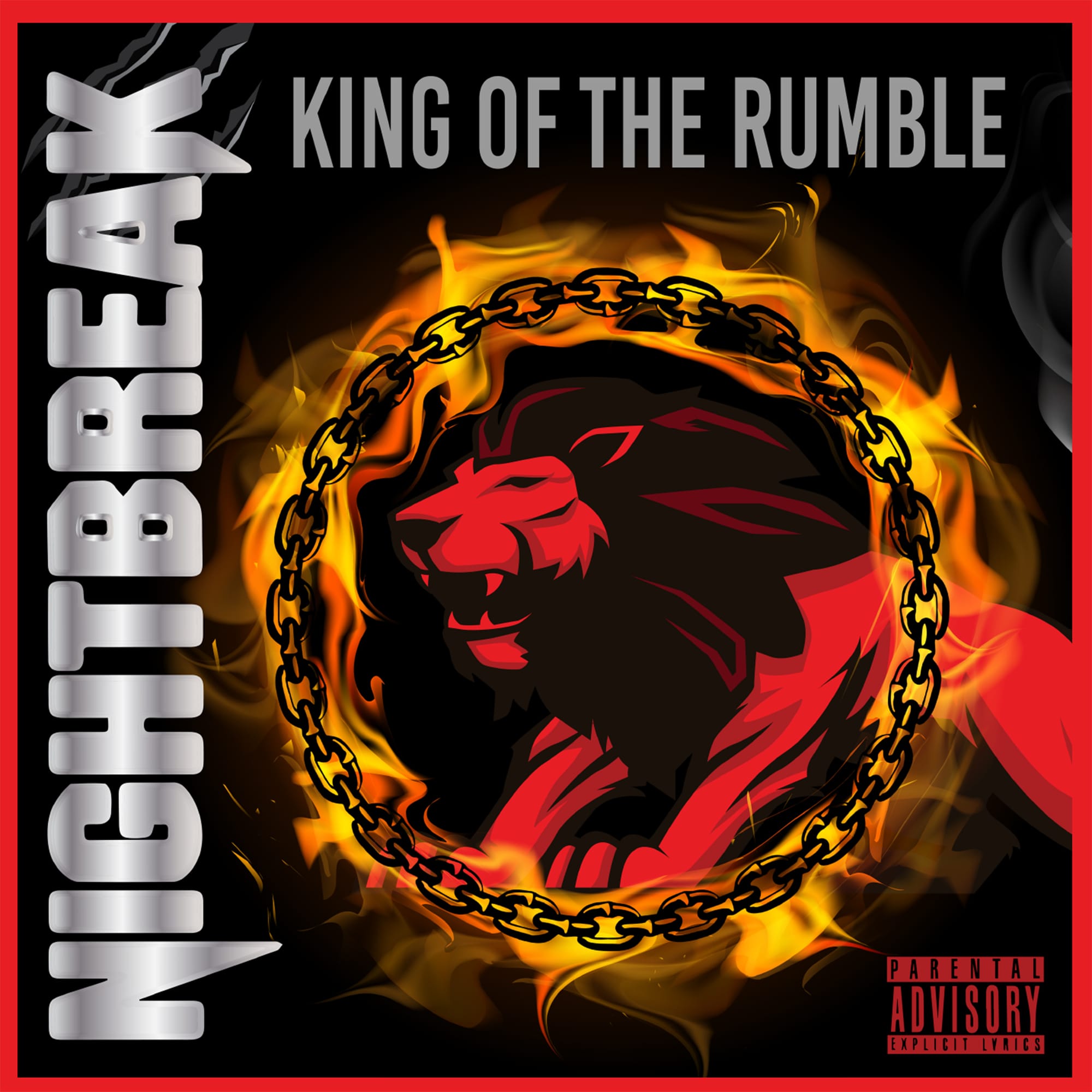 NIGHTBREAK - KING OF THE RUMBLE

Country: USA
Year: 2019
Label: Sleaszy Rider Records

The Band started under the name WICKED YOUTH back in 1991, but the main member Todd Verni (Vocals / Guitar) after many line-up changes and Band's inactive periods,
returned after millennium with NIGHTBREAK, a new powerful project!

The newest fourth album ''King of the Rumble'' released on 26th June 2019 by Sleaszy Rider Records & it is a really great album with catchy melodies & refrains that stick to your head.
The CD starts with a powerful song ''In it to Win'' & continues in the same atmosphere. AOR, Melodic Hard Rock with heavy & soft times.
The production is very good (but a little bit ''new'' for my ears) & the Cover Artwork is decent.
The Album contains 8 songs of Melodic Hard Rock with 80s atmosphere.
The Highlights (in my opinion) is ''Out Of Time'', ''In it to Win'' & ''Business with Pleasure''.
A really strange song is the last one ''Keep the Dream Alive'' that contains a Rap part (??!!??). Ok, I understand that, it is Made in America, probably by more open minded artists in comparison with the European ones.
NIGHTBREAK is not the band that will ''change" the Worldwide Hard Rock scene, but they know how to rock & they do it good.
I don't want to analayze it, is only Rock 'n' Roll and I like it...
Anyway, the whole album leaves you a great taste of fresh Hard Rock feeling and I'm pretty sure that you will click on the repeat button of your CD-Player.
Ideal for fans of SKID ROW, KISS, DEF LEPPARD, FIREHOUSE...

This Album is the soundtrack for your Hot Rockin' Nights!

By Steve the Filthy Dog.