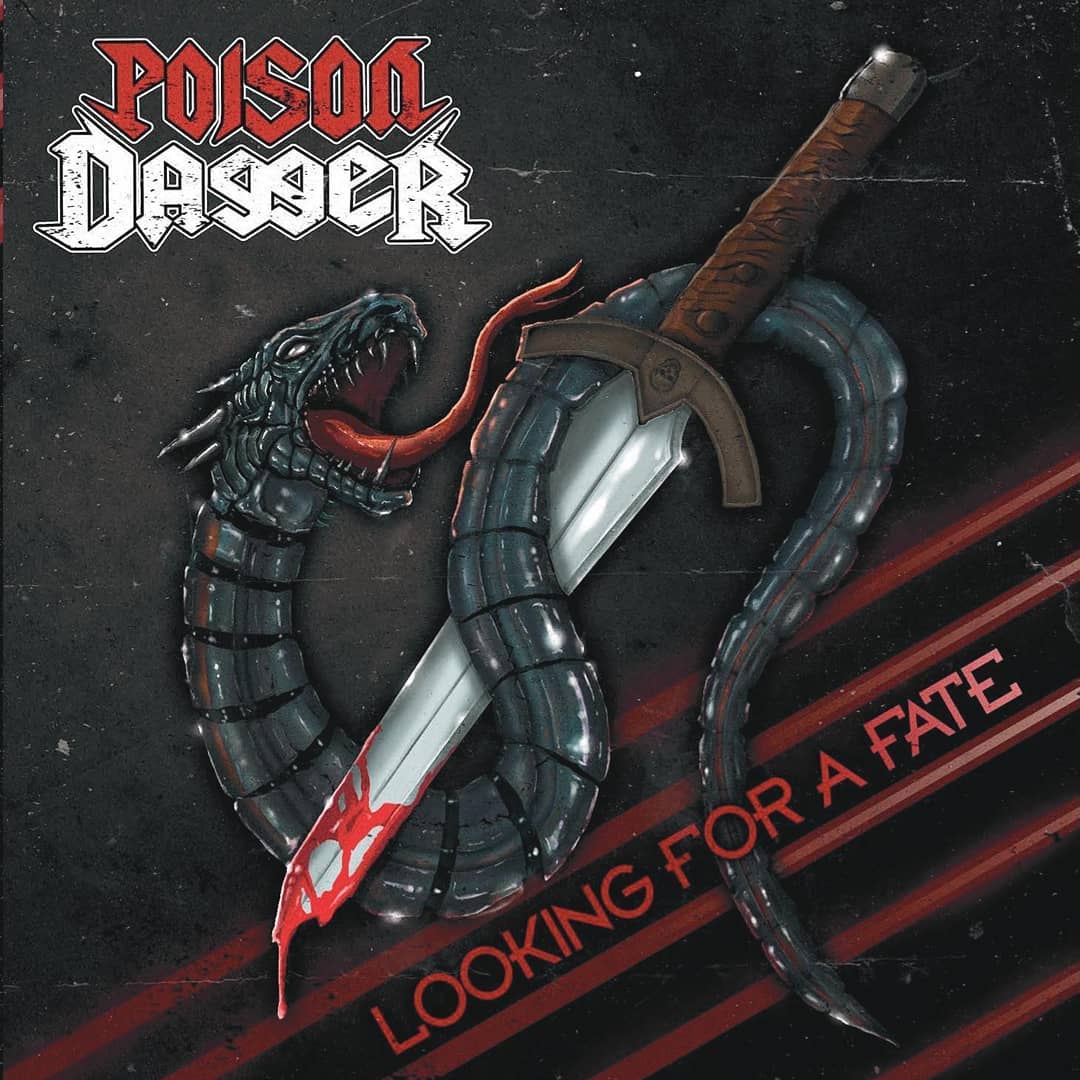 POISON DAGGER - LOOKING FOR A FATE
Country: Spain
Year: 2020
Label: Self-released / Metal On Metal Distribution
Poison Dagger hails from Spain. Spain has always given birth to amazing heavy bands from the late 70s til today.Poison Dagger belong to this heavy metal family.
''Looking For A Fate'' is their 1st studio EP and I would say that it is a powerful Heavy metal band!
The opening song of the EP is ''Open My Eyes''. A true heavy metal song, with powerful drumming, solid heavy guitars with beautiful solos.
Second song of the EP is ''Fight And Rise''. Again here, a true heavy metal hymn with a catchy refrain that will stick to your mind, reminds a little bit of the mighty Accept!
''Looking for a Fate'' is the third of the EP. A beautiful melodic intro and then comes the thunder!!!Aggressive vocals, fast drumming and guitars cuts like razors!! My favorite song of the EP!
Last song is the ''Insubordination''. An old school heavy metal song, with catchy riffs and an epic feeling!
I really enjoy the CD of Poison Dagger & generally ''Looking for a Fate'' EP is a must for every classic true heavy metaller outhere! So, grab the CD and support the band!
I'm pretty sure that the future is bright for them. Larga Vida Al Rock 'n Roll!
Lineup:
Jack Steel – Vocals, Guitars
Nadal – Guitars
Iago Pena – Bass
Brais – Drums
By Steve the Filthy Dog.

POISON DAGGER CONTACT:
Facebook: https://www.facebook.com/Poison-Dagge...
Bandcamp: https://poisondagger.bandcamp.com/
Instagram: https://www.instagram.com/poisondagge...