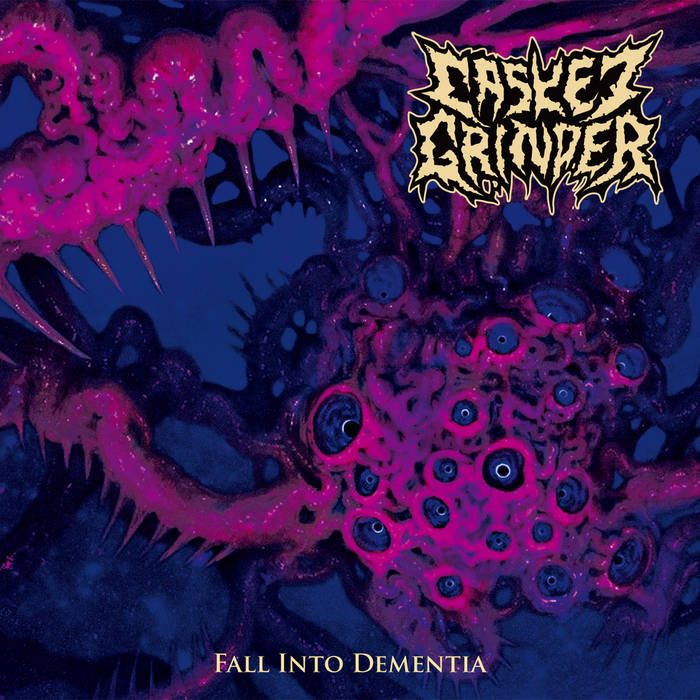 CASKET GRINDER - FALL INTO DEMENTIA
Country: Colombia
Year: 2020
Label: Awakening Records
Here we have the latest release from the frenzy death metal band CASKET GRINDER. They hail from Colombia and ''Fall Into Dementia'' is their first full length studio album which you can read more details about the album and the band HERE. Insanity, fear, unknown, despair are the feelings that you get from the brutal death metal songs of this album. Furious pounding Blast beats, heavy as fuck guitar riffs and brutal vocals that can make you puke black and green vomit from your stomach. Their playing skills are excellent, especially I must mention here (as a drummer) the work of Jeisson Gallego! This guy is a monster behind the drum kit!! Also, the amazing work of Christian Quintero (Guitars), Daniel Pineda (Vocals/Guitars) & Juan Diego Acevedo (Bass) makes the whole project like a destroyed building after the attack of a demolition hammer. Brutal songs like: ''Re-sonator'', ''What Lies Across'', ''Behold the Abominations'' (amazing solo!), ''Hunger in The Morgue'', ''Buzzing Frenzy'', ''Fall into Dementia'' are the highlights of the album. The production is brutal, clear and solid and it was produced by Umbral Estudio and Casket Grinder, recorded, mixed and mastered by Felipe González at Umbral Estudio. The cover artwork was made by William Liu and the Illustration by Wang Jiabin (Hail Wang!). So, music maniacs out there if you want to feel and hear a transcendental death metal album, ''Fall Into Dementia'' is for you! Ideal for maniac fans of Morbid Angel, Vader, Sinister, Monstrosity, Suffocation, Napalm Death, Terrorizer, Gorguts & Nocturnus.
By Steve the Filthy Dog.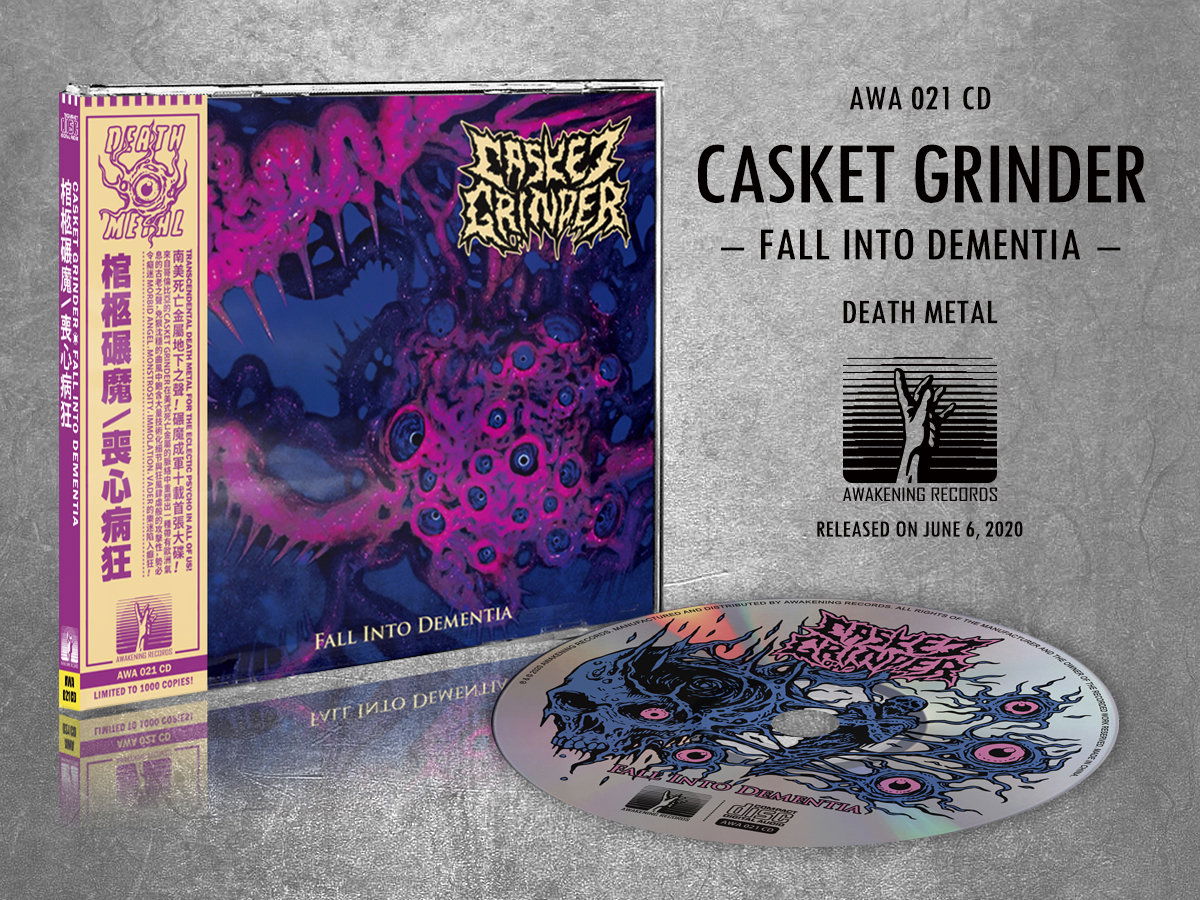 CASKET GRINDER CONTACT:
https://www.facebook.com/CasketGrinder
https://www.instagram.com/casketgrinder/
https://casketgrinderband.bandcamp.com/
https://open.spotify.com/artist/0rwxsWA7qFUvq52jpLpjdI?si=W4t6iAIoS_yyZ_HPpMSsng
AWAKENING RECORDS CONTACT:
http://www.awakeningrecords.cn/
https://awakeningrecordscn.bigcartel....
https://awakeningrecordscn.bandcamp.com/
https://www.facebook.com/awakeningrec...
https://www.instagram.com/awakeningre...