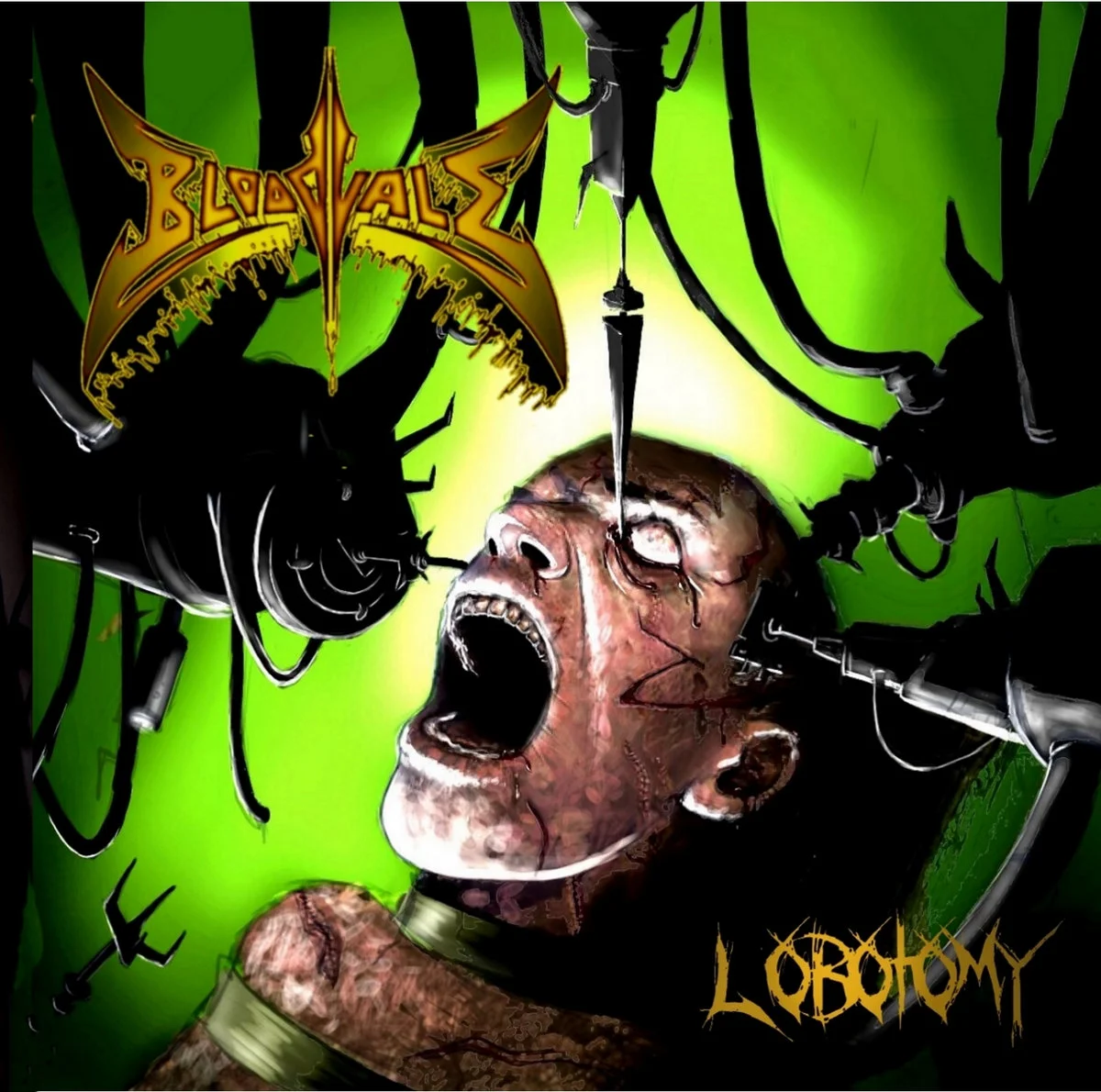 BLOODVALE - LOBOTOMY
Country: Germany
Year: 2020
Label: Independent
Bloodvale is a technical thrash death metal band hailing from Germany.
Lobotomy is their first full length studio album & it has a combination of elements from the past and the present of the Thrash metal scene. The songs are powerful, fast and aggressive but also with many melodic parts (especially in the guitar work!).
The album contains 8 songs:
1. Force of Will
2. Masquerade
3. Awake but asleep
4. The Christ that failed
5. Inhumankind
6. Lobotomy
7. Who's your God?
8. Obey the nightmare
Tight and aggressive playing with highlight songs like: ''Force of Will'', ''Masquerade '', ''Awake but Asleep'' and ''Inhumankind''. The production is solid, crystal and clear and it was recorded in July 2019 at Soundlodge Studios in Rhauderfehn, Germany. Also, the cover artwork is so Badass!!!
Bloodvale is:
Marc-Philipp Längert - Vocals (Lead), Guitars (Lead)
Yannik "Moshi" Moszynski - Guitars (Rhythm)
Henning Petersmann - Bass, Vocals (Backing)
Florian Lenk - Drums
Ideal for fans of Slayer, Annihilator, Metallica, Exodus & for more technical and progressive bands such as Tool, Vektor, Death. Support Bloodvale cause they deserve it!
By Steve the Filthy Dog.
BLOODVALE CONTACT:
https://www.facebook.com/BloodValeThrash/
https://bloodvale.bandcamp.com/releases